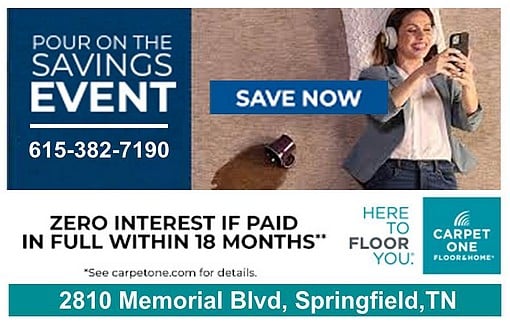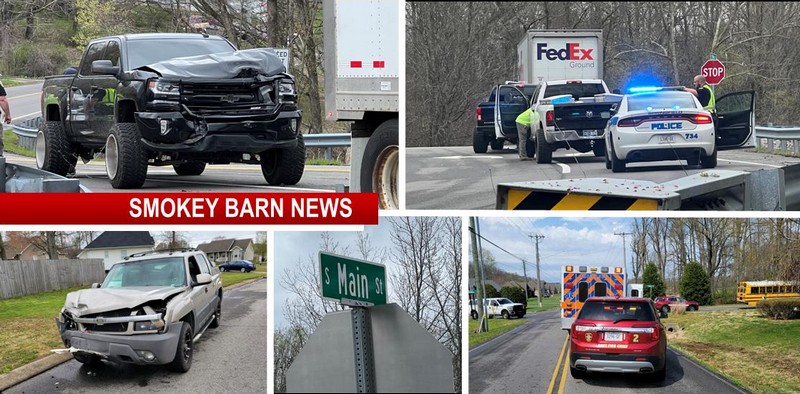 Retired Firefighter Witnesses 2 Of 3 Almost Simultaneous Crashes In Springfield
SPRINGFIELD TENNESSEE: (Smokey Barn News) – Three almost simultaneous accidents in Springfield Friday afternoon kept first responders hopping including one retired Firefighter that witnessed two of the accidents firsthand. CRASH PROXIMITY MAP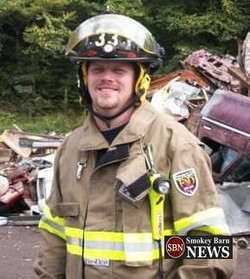 CRASH ONE: The first crash was reported at 2:45 pm at the intersection of Oakland Rd and Legacy Dr. The accident reportedly involved a passenger car and a Robertson County school bus. Lloyd Autin of Springfield, a retired Firefighter, witnessed the crash firsthand. Lloyd retired from the Bristol Tn Fire Department 10 years ago after a 25-year career. When he retired, he held the rank of lieutenant, firefighter, and paramedic.
Lloyd told Smokey Barn News that the bus entered the intersection putting it on a collision course with a passenger car but the two missed each other due to some amazing driving skills executed by the driver of the car- a high school student,  Lloyd says.  The young driver told Lloyd all he could think was– "Don't hit that bus! don't hit that bus!" The young driver was successful. The "Dukes of Hazard" navigational prowess (by Lloyd's account) to miss the bus came with a price though. The young driver's car landed in a ditch and was heavily damaged. The bus, however, was no worse for the ware.  No injuries were reported.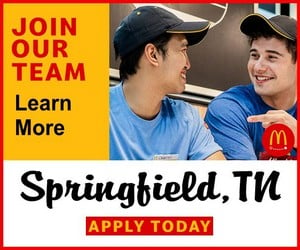 CRASH TWO: The second crash occurred less than 60 minutes later, coming in at 3:43 pm at the intersection of legacy Dr and Clydesdale lane. This crash again was witnessed firsthand by Lloyd. Lloyd had just arrived home and was talking with his wife on the porch when he and his wife both witnessed the crash right in front of his house. Ironically, the same Police Officer that took Lloyd's account at the previous crash was called to this crash. "You again- Yes, we have to stop meeting like this!-OK I already have your information…" Again, no serious injuries were reported.
By this point, Lloyd thought that some monstrous force was trying to pull him out of retirement. "It was like the old days. The old training just kicked in. Access scene safety to prevent secondary accidents, check for injuries, and perform traffic control until fire and PD arrive to take over. After I had a chance to look back a little later, it felt good but it also reminded me why I retired."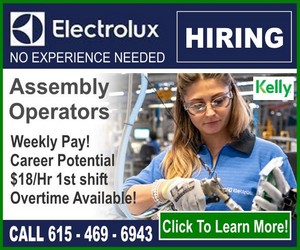 CRASH THREE: Occurring almost simultaneous to the first two accidents, a third crash came in at 3:10 pm. A decked-out Chevy Silverado took heavy damage after a collision with a FedEx truck. The crash occurred at the intersection of Tom Austin Hwy and Main St. The accident impeded traffic on Main Street for about 40 minutes while Springfield Police investigated the crash.
Fortunately, no serious injuries were reported in any of the three accidents but it's good to know that you have better than a 50/50 chance Lloyd will be there to offer first aid if needed.
The cause of all three accidents is still under investigation.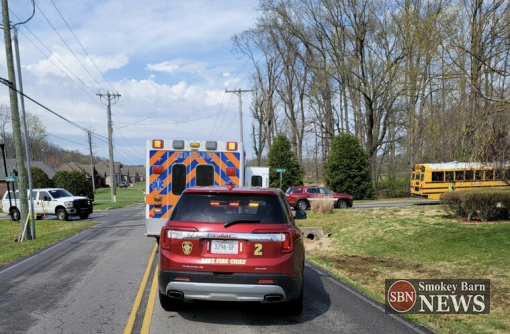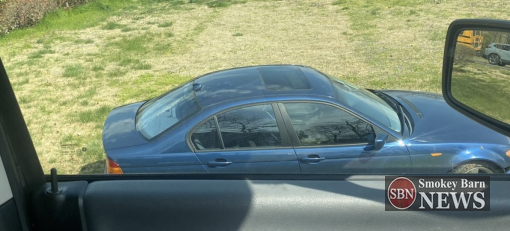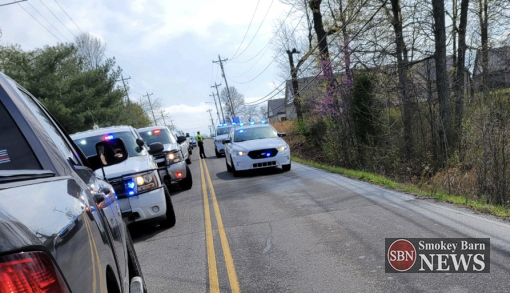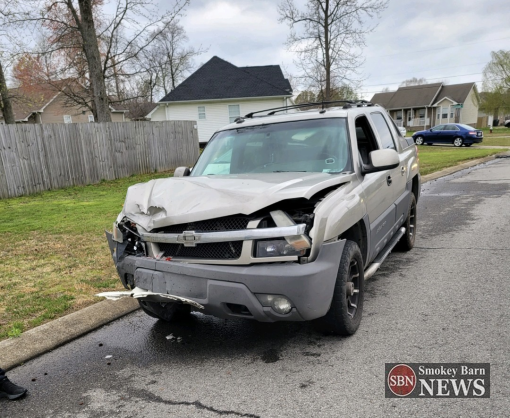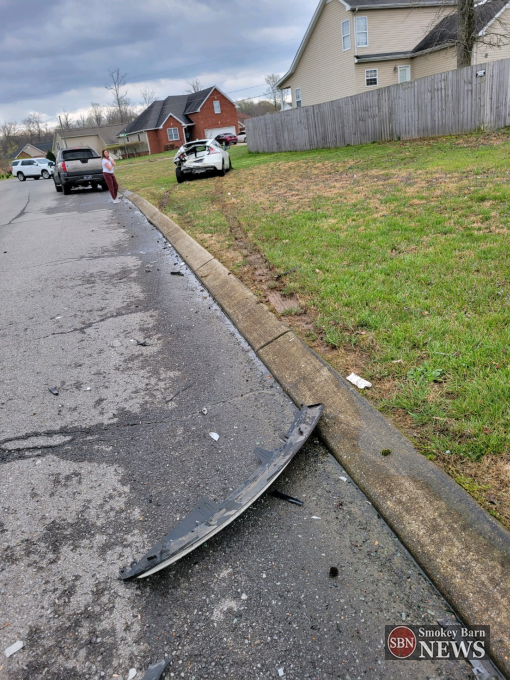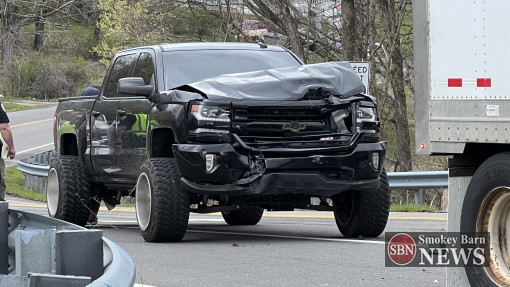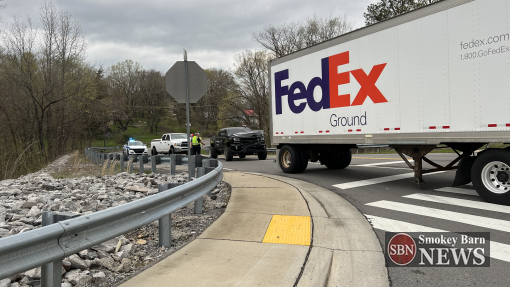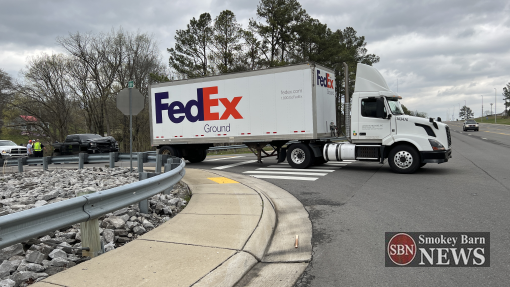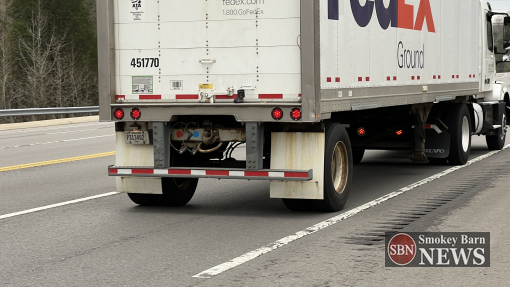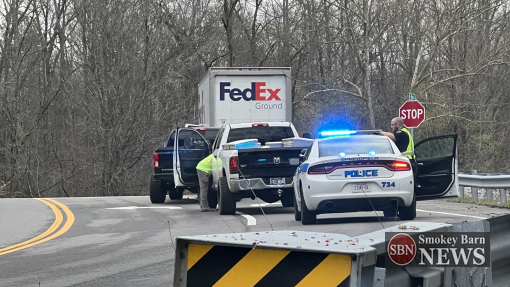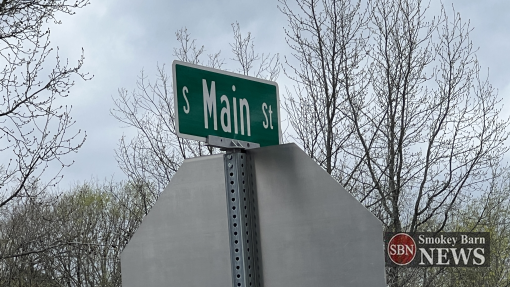 Mobile: To See The Latest Stories or to share this article, scroll below