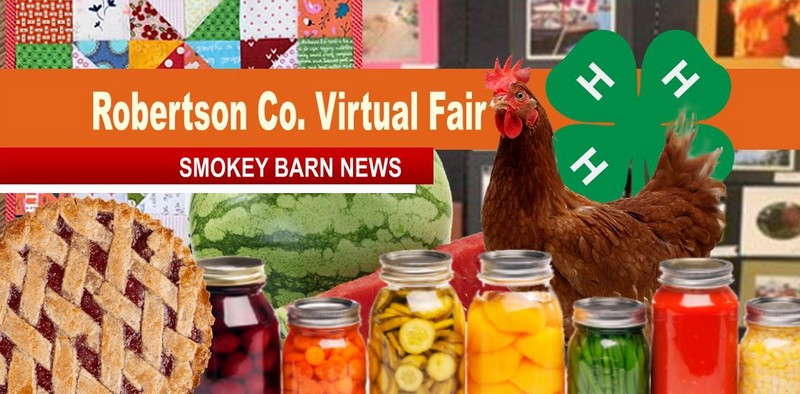 Rob. Co 4-H To Hold Virtual Fair 2020 – Submit Your Entries
ROBERTSON COUNTY TENNESSEE: (Smokey Barn News) – Due to COVID restrictions and concern for safety, the Robertson County Fair was canceled this year. However, The  UT Extension-Robertson County will be hosting the Robertson County TN 4-H Virtual Fair this year, so youth in grades 4th – 12th on January 1, 2020 may enter their crafts, garden and farm products, sewing, baking, photography, and more.
There are some Cloverbud categories for K-3rd graders (based on 1/1/2020.)
​​Aug 27 at 11:30 AM – Sep 8 at 11:30 PM
Step 1: First, you must submit an online fair registration form​. If you are not enrolled in 4-H, then you will be enrolled using this form.
Step 2: Check out the options for exhibits on each of the following entry forms.
Family & Consumer Science Departments Entry Form
Agriculture Department Entry Form​​
Canning, Baking, Creative Arts, Sewing Garden, Farm Products, Pet Show
Step 3: Submit your entry form(s) and exhibit photos by email. Save the file on your computer before completing and then attach to an email. Email FCS entries and photos to [email protected] and email AG entries and photos​ to [email protected] The deadline for submission is Tuesday, September 8, 2020. Review the photo guidelines below.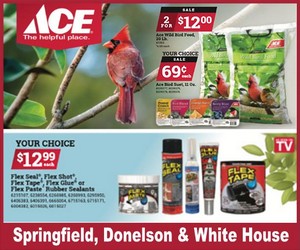 Winners will be announced on the UT Extension-Robertson County and/or Robertson County TN 4-H Facebook page.
Win prize money!!! 1st place – $5, 2nd place – $3 and 3rd place – $2
Most Entries (grade 4th and 5th) – $25
Most Entries (6th – 8th grade) – $25
Most Entries (9th – 12th grade) – $25
Tiebreaker – number of first place awards
When photographing your exhibits, you'll want to show it off in the best possible ways. Apply the following tips:
1. Submit one photo per entry. Do not put multiple entries in the same photo.
2. Follow the rules of the specific lot. For example, a biscuit entry would include 4 biscuits, one cut open, one upside down and two right side up.
3. To prevent glare, use natural light but avoid direct sunlight. Avoid using the flash, unless needed to prevent shadow on subject. Consider a cloudy/overcast day.
4. Check your background so there is no clutter.
5. Do not apply filters, text, or any other digital manipulation that inaccurately represents the exhibit.
6. Avoid using the zoom whenever possible, but move in closer to the subject. Avoid cropping.
7. Try shooting from different angles for the best perspective.
8. It is important to include a ruler/yardstick in the photo to convey the size of the exhibit. Hands holding the exhibit would also be acceptable.
​​9. Save your photo as a jpeg. Label the photograph with the Department/Lot and first initial and last name. If you have more than one entry in a lot, then add a single identifying number on the end.