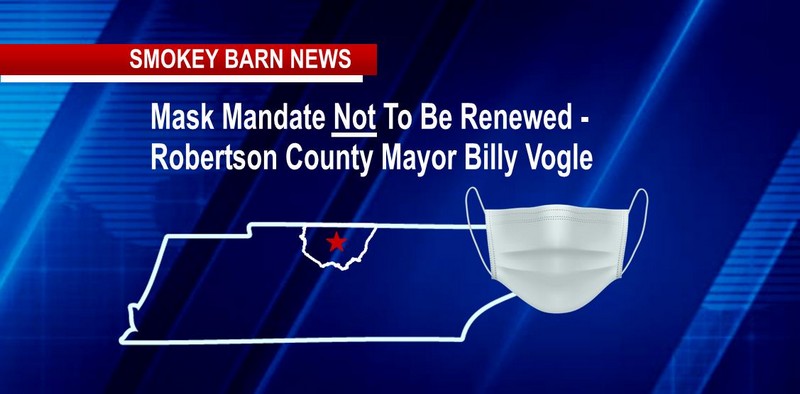 Rob. Co. Mask Mandate To End Wednesday, Sept. 30th
ROBERTSON COUNTY TENNESSEE: (Smokey Barn News) – The Robertson County Mayor's office has announced an end to the mask mandate for the county followed shortly by the same announcement from the city of Springfield for City Hall.
"After Wednesday, Sept. 30, I will not be extending the mask mandate order," said Robertson County Mayor Billy Vogle. "This decision really comes from my observance of so many people complying and wearing masks, proving that our citizens do care for others.
"Our goal was to keep businesses open and keep the spread of the virus to a minimum. To keep hospitals from being overrun and to flatten the curve. To get schools open and sports to our students. Because of you we have accomplished some victories.
"But this is not over. I ask and recommend to all, to please wear a mask, sanitize and to keep diligently washing your hands. While the mask has become a symbol to some, it will help to protect you, your loved ones and others.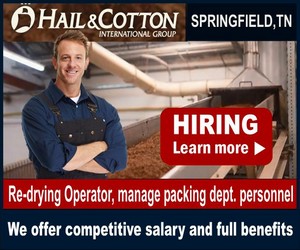 "If businesses and employers insist on people wearing masks, you must comply. To protect my employees and to keep the county offices open, I will require masks in county buildings. The courts of Robertson County have their own mask requirements.
"Our schools have done a fantastic job opening and providing for our students. Everyone involved should be commended, from the staff, cafeteria workers, bus drivers and nurses. The school system will also have its own mask requirements.
"We must not let this virus shut us down. So please respect others and keep social distancing. Let's hope we stay ahead of the curve.
I will continue consulting with local experts and taking the pulse of the economy of this county.
"Thank you and let's not move backward. Let's focus on our future and keep pushing forward." Your mayor, Billy Vogle
In addition, the City of Springfield has announced masks will no longer be required inside City Hall beginning Thursday, Oct. 1, following the expiration of Robertson County's mask mandate.