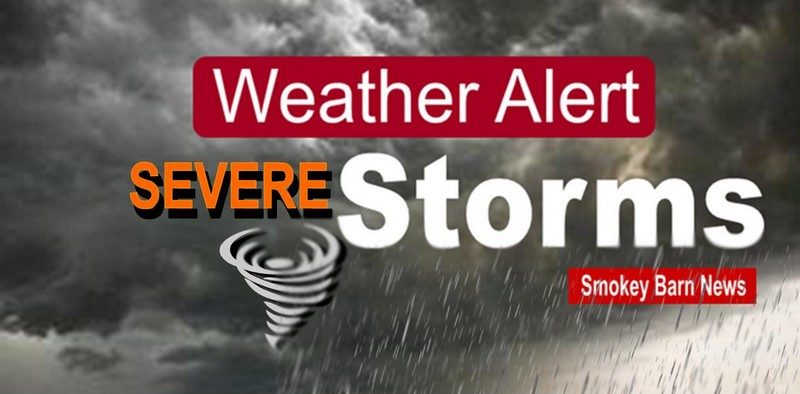 Robertson Co. Bracing For New Wave Of Storms (Tornadoes Possible)
ROBERTSON COUNTY MIDDLE TENNESSEE: (Smokey Barn News) – According to the National Weather Service, there is potential for strong to severe thunderstorms late Friday night as a line of showers and thunderstorms develops along a cold front approaching Middle Tennessee from the northwest.
What: Strong to severe thunderstorms.
Where: Across all of Middle Tennessee, especially for locations along and west of the I-65 Corridor.
When: Late Friday evening through the early morning hours on Saturday.
Main Threats: Strong to damaging straight-line winds. Large hail and isolated tornadoes can not be ruled out. Localized brief heavy downpours will be possible, but flash flood threat is generally low. Frequent cloud-to-ground lightning will also be possible along with locally brief heavy downpours. Outdoor events may need additional lead time to enact safety procedures due to fast storm motions and significant impacts. The main event with this severe weather pattern continues to be expected to remain well to our south.
Confidence is average on the potential for storms to be able to produce significant winds and hail, with higher confidence for areas west of I-65 & south of I-40. Forecast confidence in timing is below average. Confidence in the exact locations that will be impacted is below average. The main event with this severe weather pattern continues to be expected to remain well to our south.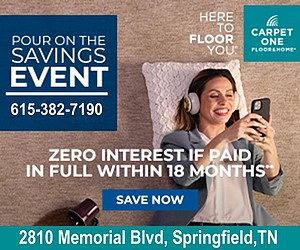 Forecasted Rainfall Amounts: Total rainfall amounts from 7 PM CDT tonight through 1 PM CDT Saturday will generally range from around seven-tenths of an inch up to two inches for locations approaching and across the Land Between the Lakes Region.
Uncertainties: Amount of atmospheric instability available. Instability parameters are trending more favorably, though, primarily for areas west of I-65 and south of I-40. Proximity to surface low may help overcome low instability. Timing amongst weather models inconsistency noted with a trend lately of overall slowing things down.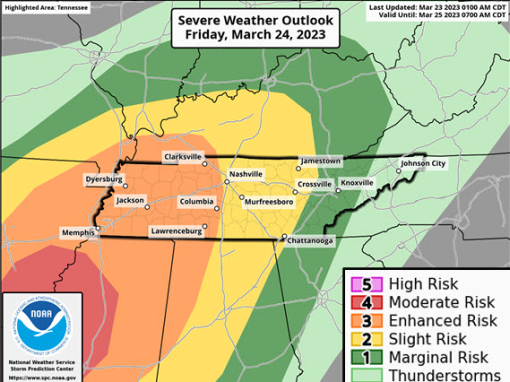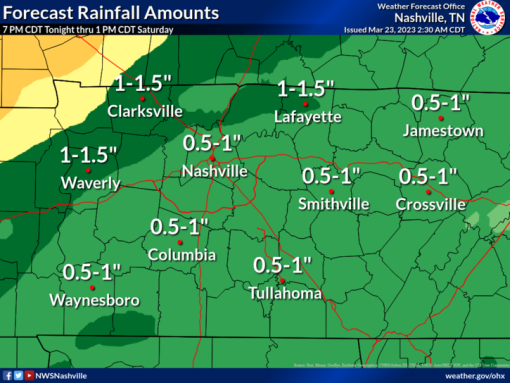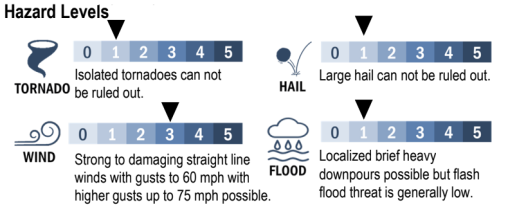 Go ahead now and review your safety plans and also make sure that you have more than one way to receive your warning(s), especially since severe storms are expected to occur at night or during the early morning."
"IMPORTANT: Do NOT think if your area isn't highlighted that you're in the clear. This is where the *best* chances for severe weather to occur are located.
Take the time to make sure the batteries are fresh in your NOAA Weather Radio and tomorrow evening, make sure your cell phone is charged. Remember, we want you to have multiple ways to get warnings.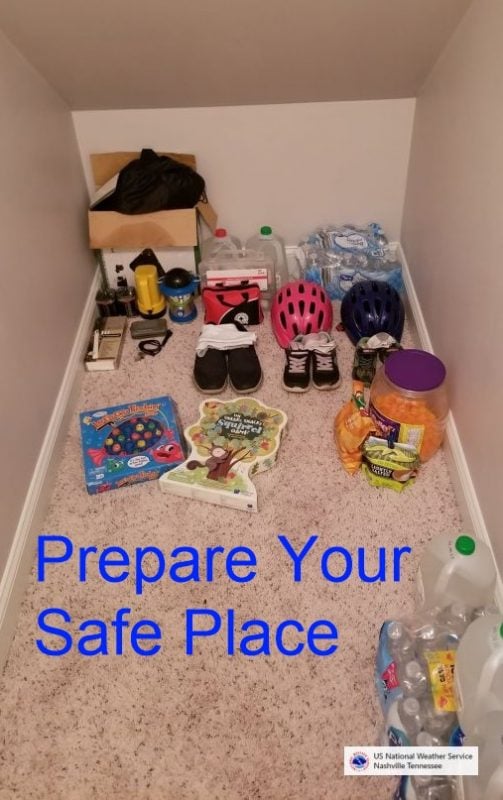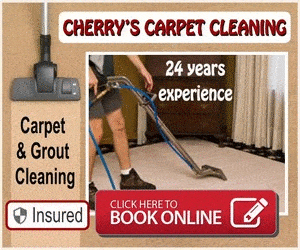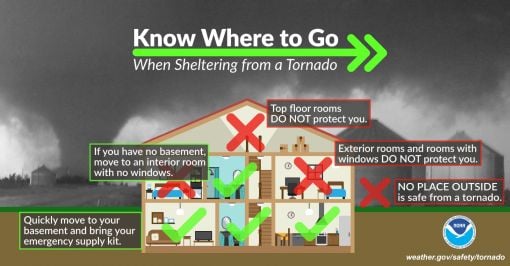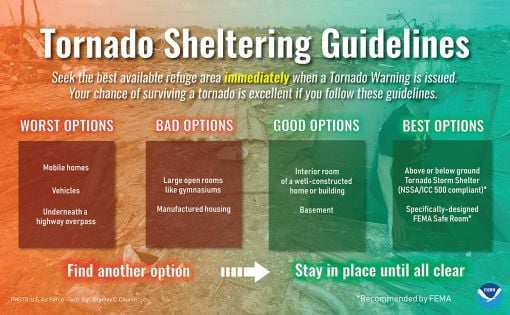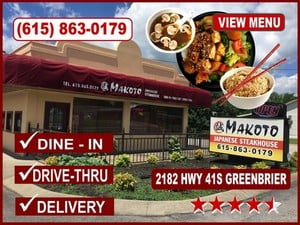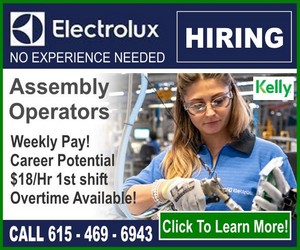 BE PREPARED: Before the Storm Strikes. (A message from Weather.gov)
At home and at work, your primary concerns are the potential loss of heat/AC, power, telephone service, and a shortage of supplies if storm conditions continue for more than a day. Test units regularly to ensure they are working properly. Have available:
• Flashlight and extra batteries.
• Battery-powered NOAA Weather Radio and portable radio to receive emergency information. These may be your only links to the outside.
• Extra food and water. High energy food, such as dried fruit or candy, and food requiring no cooking or refrigeration is best.
• Extra medicine and baby items.
• First-aid supplies.
• Have proper ventilation.
• Fire extinguisher and smoke detector.
In cars and trucks, Plan your travel and check the latest weather reports to avoid the storm!
Mobile: To See The Latest Stories or to share this article, scroll below