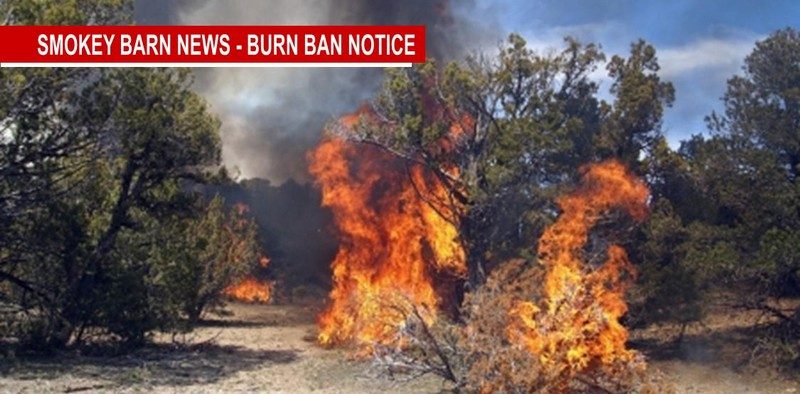 Robertson County Placed Under Burn Ban By State
ROBERTSON COUNTY: (Smokey Barn News) – Commissioner Jai Templeton of Tennessee Department of Agriculture has issued a ban on open air burning. The ban goes into effect today.
The state forester and Commissioner of Agriculture, in authority to issue burn bans
under certain weather conditions has issued a burn ban for Robertson County prohibiting all open air fire within the county due to dry conditions  vulnerable to fires that may leap out of control.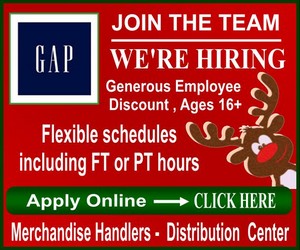 Violation of the ban is considered reckless burning and classified as a Class-A misdemeanor.
The ban applies to all open-air burning including construction burning, leaf and woody debris and campfires, outdoor grills and other fire activity in areas outside of municipalities where local ordinances apply.
"Due to dry conditions and little prospect for rain, firefighters are seeing an increase in fire activity across the state," Commissioner Templeton said. "The public should use good judgment and avoid situations that cause fire and put citizens, property and emergency workers at risk."
According to Jai Templeton, Commissioner of Agriculture, State of Tennessee, in a release,  "With my signature I hereby declare a ban on open air burning in the following county in the State of Tennessee: ROBERTSON"
A violation of a burn ban issued by the Commissioner is considered reckless burning and is punishable as a Class A misdemeanor which carries a fine of $2,500 and/or up to 11 months 29 days in jail.
Examples of prohibited fires or burning:
• leaves
• brush
• fence rows
• ditch banks
• construction debris
• boards, plywood, decking, etc.
• fields
• gardens
• wooded areas
• grassland
• campfires
• cooking fires
• grills, charcoal or wood fired (but not natural or propane gas fired)
• burn barrels
• household waste
• cardboard
• air curtain destructors
Campgrounds that are administered by State or Federal Government may impose their own limits on campfires and cooking fires within their property.
This Declaration of a Ban on Open Air Burning shall remain in effect until rescinded by signature of the Commissioner, Tennessee Department of Agriculture.
Smokey Barn News (Sponsor/Advertisement)