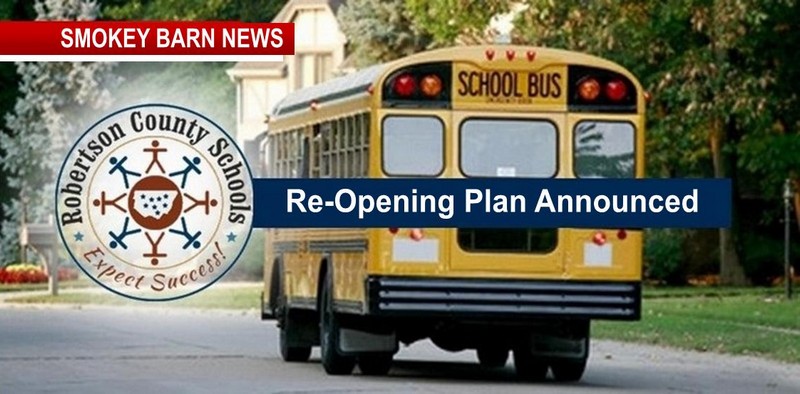 Robertson County Schools Announce Re-Opening Plan
ROBERTSON COUNTY TENNESSEE: (Smokey Barn News) –Robertson County Schools are releasing the details of their reopening plan for the upcoming school year,  the fall of 2020.
The district said they have received feedback from almost 5,000 families representing over 8000 Robertson County students, as well as a majority of teachers and other faculty and staff.
"It is encouraging to know that many of our families want their children to return to their school in August, and we are excited to announce that these students will have the opportunity to return to school all day, Monday through Friday. Procedures and protocols are being worked out at this time to keep these students as safe as possible in our school buildings and on our school busses," the district said.
"The feedback from our community also tells us that many of our families are concerned about sending their students back to a school in August. For this reason, Robertson County Schools will be offering a virtual option to parents and students who would like that choice. This option will also be available to those students who are absent from school for an extended amount of time due to COVID19. Lastly, we are exploring hybrid options that will be released in the near future. We thank you for your patience as we solidify the details of these plans."
The district's next announcement will be on July 13th at the regularly scheduled school board meeting. This meeting will be a public meeting but will be limited to 50 visitors. It will also be streamed live at www.rcstn.net.
Smokey Barn News will continue to follow this story and report relevant developments as they reach our newsroom.