Smokey Pulls Back The Curtain On Robertson EMS
ROBERTSON COUNTY TENNESSEE: (Smokey Barn News) – This report will cover aspects of Robertson County Emergency Medical Services (EMS) and some of the growth pains they are experiencing meeting demand for service as the population of Robertson County continues to grow.
Robertson County EMS has stations all over Robertson County. The goal is to have an ambulance as close to the emergency as possible. Sometimes all the ambulances at a station are out so an ambulance from another station will be called to stand by in the zone of that station until units are free.
On the radio, it sounds like this, " Medic 1, zone four for coverage," In other words, Robertson County EMS's ability to respond quickly is no accident. It's planning and timing. It's also equipment. The less equipment you have the more you have to use it to maintain service integrity.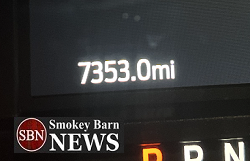 According to Robertson County EMS Director Brent Dyer, Medic 4 (the name of Robertson County's new ambulance) stationed in White House has been in service for 6 weeks now and already has over 7,000 miles. 7,353 to be exact. That's about 1200 miles a week.  The calls for service across Robertson County are up, Dyer says, especially in the rapidly growing area of White House.
"Medic 4″ (one of eleven ambulances in the fleet that service Robertson County) was purchased from the 2021-2022 fiscal year's budget for a price of $196,000. It took 20 months to get the truck once it was ordered. The supply chain shortages that have been nationwide (a common issue affecting the automotive industry) have especially affected ambulance manufacturers. This has caused the demand for specialty vehicles to increase, hence the cost of an ambulance currently sits right at $300,000 for a similar truck that isn't the extended cab model like Medic 4."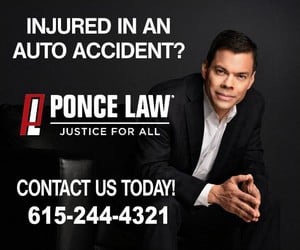 Dyer says, of the few ambulances even available to put our name on with an order, we paid $310,000 for one from this past budget for the 22-23 fiscal year. We won't get that ambulance (we'll call it Medic 5) until May of 2024. The ambulance it will replace has already accumulated over 300,000 miles. To counteract the aging fleet, Dyer had to add another $20,000 to his budget for vehicle maintenance.  That took his previous maintenance budget from $130,000 to a proposed $150,000 in the 23-24 fiscal budget that will be voted on next Monday night. In just the first month of this fiscal year (July), Brent has had to spend over $24,000 in vehicle maintenance. This doesn't include fuel and tires, as those are both on a separate budget line.
EMS ran over 12,000 calls last year and will exceed that easily this year. The costs listed above only cover the truck itself. Other equipment such as a stretcher is $30,000. The power lift used to raise a loaded person into the ambulance on the cot is about $25,000. A cardiac monitor/defibrillator costs $42,000. To stock the truck with the necessary medications and supplies needed to treat medical emergencies is another $28-30,000 or so, at least… Robertson County EMS operates eight advanced life support / 911 paramedic units full-time, 24 hrs a day, 365 days/yr operating from 6 stations.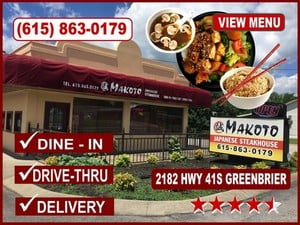 Dyer says, I-24 and I-65 seem to account for about 1/4 of the vehicle accident calls in Robertson County, and accidents that occur at interstate speeds often involve serious injuries. About one out of every 7-8 citizens will call for EMS annually per the comparison of calls we run and the number of people in Robertson County.
"We pray our taxpayers never have to meet our people by calling for us in an emergency," Dyer said. "But we work very well with our Commissioners and the Mayor to do the best we can to operate efficiently and ensure our people are well-trained professionals that are supplied with reliable equipment."
"Of the 8 trucks we keep in service, we have 3 "reserves" or spare units. We like to keep those trucks ready to respond in case of a large-scale event.  However, it is common that only one spare is available due to a frequent rotation of the ambulances through maintenance/service. One truck is out of town in Shelbyville, TN currently being repaired after a tree fell on it while responding to calls during recent severe storms. Thankfully nobody was hurt, however, the front of the "box" was damaged.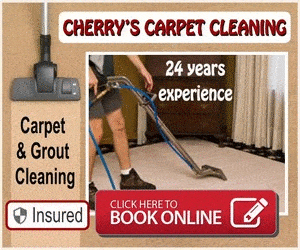 "We had to fix it temporarily until we could send it off because two others had repairs going on at the time. We work to keep a close eye on these vehicles and try to take good care of them so they will last as long as possible because they are expensive to replace.
"My door is always open and I'm always glad to share details with any person in our community that has an interest in the business and budget side of our operation. We also allow "riders" to observe by riding along with an EMS crew or supervisor to see firsthand what it takes to answer the calls. This is something people sometimes like to do before considering a career in emergency services and something we offer with the understanding, of course, to be prepared for the possibility to see some difficult things that we may encounter at times. Anyone interested can always reach out to our office or contact me at; [email protected]"