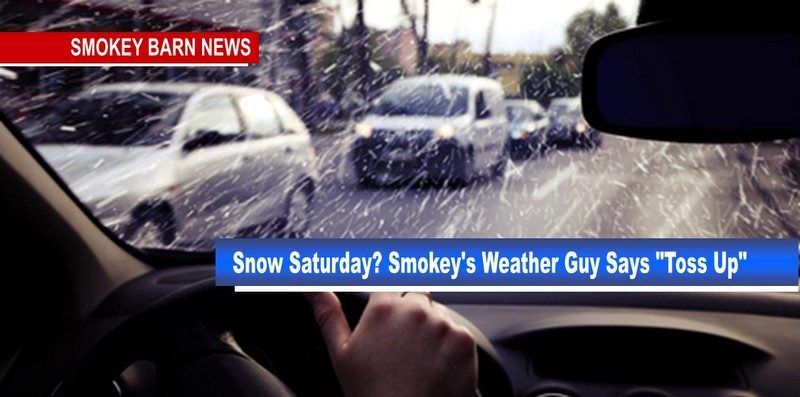 Snow Saturday? Smokey's Weather Guy Says "Toss Up"
ROBERTSON COUNTY TENNESSEE: (Smokey Barn News) –  Everyone is concerned about our weather for Saturday night. It's a toss up right now concerning snow vs rain possibilities.
Weather forecasting is done by a collection of data from the past and predicting what will happen in the future. Weather services use computer programs called "models" which use data to predict what the weather will be. Forecasting is mostly based on numerical weather predictions which depends on these models. The problem is, which model is the closest to be the correct one.
The one that seems to be the more accurate this time is called the "Euro" model. It is predicting 2" to 4" of snow Saturday night and into Sunday morning.
So what we can expect Saturday is rain and according to the models, rain turning to snow Saturday night and into Sunday morning. But we are three days away from the event and things can change,  as you know, in weather, we can expect the unexpected.
Weather will do what weather wants to do no matter what we want.
I don't think snow will be a big factor because the ground is so warm. But we will have moisture in some form. So, the prediction is: rain and snow likely before 3 a.m. Then a slight chance of snow. Cloudy with a low around 27 degrees. Northeast wind around 10 mph. Chance of precipitation is 70%. Sunday mostly sunny with a high near 43 and north Northeast winds from 5 to 10 mph.
– Meteorologist Will Jones Smokey Barn News
What are other credible sources saying today?
WSMV News 4: Saturday Forecast…Right now it looks like cool rain showers Saturday, with a little bit of sleet or snow possible as the showers end Saturday night into early Sunday morning. Too early to talk about potential accumulations, but we'll keep an eye on it as the weekend approaches.
WKRN News 2: Saturday March 11th
Day: Scattered showers or thundershowers possible early then a cold rain with mixed precip possible. north of I40 at night. Highs near 50 and lows near 30.
FOX 17: We're in for a 5-star day in middle TN. Mainly sunny skies will keep temperatures mild, in the upper 60s. Thursday will be just as sunny and warmer with highs in the low 70s! Our next chance for storms will move in late Thursday night into early Friday morning. While we're not expecting severe weather, some brief heavy pockets of rain will be possible. The system for the weekend is a little more complex, offering a slight chance of winter weather for some. Right now an area of low pressure is expected to pass through the deep south Saturday evening into early Sunday. While it is very early, there could be a chance of a rain/snow mix for folks north of I-40. We will keep an eye on it, and continue to update as more data comes in.
News Channel 5: Today will start brisk but end mild with highs in the upper 60s. Two cold snaps will bring a return to wintry temps this weekend. The first comes Friday with a cold early morning rain. The second and stronger cold snap comes this weekend.
Weather.com: 
Cloudy. Snow likely in the afternoon. Temps nearly steady in the mid 30s. Winds NE at 10 to 15 mph. Chance of snow 100%. Snow accumulating 1 to 3 inches.
US National Weather Service Nashville Tennessee:
Saturday Showers likely. Mostly cloudy, with a high near 38. East northeast wind around 10 mph. Chance of precipitation is 70%.
Saturday NightRain and snow likely before 3am, then a chance of snow. Cloudy, with a low around 27. North northeast wind around 10 mph. Chance of precipitation is 70%.

Smokey Barn News (Sponsor/Advertisement)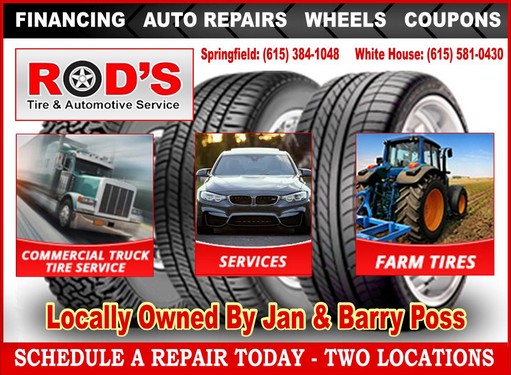 We bring you ALL the News in and surrounding Robertson County, Tennessee.