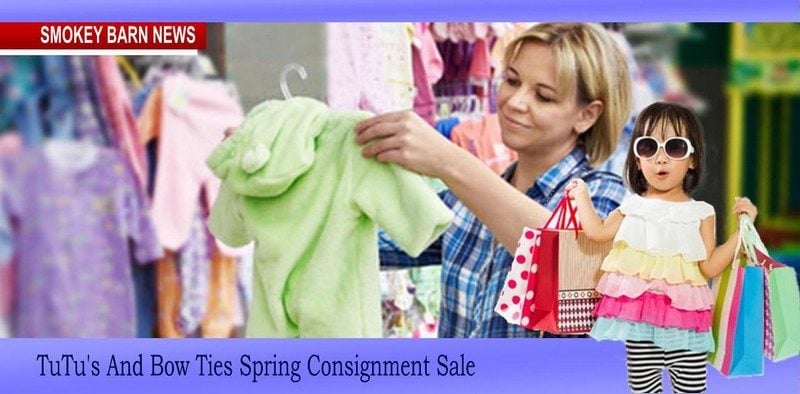 (Sponsored event)
Spring/Summer Children's Consignment Sale, By Tutus & Bow Ties
SPRING/SUMMER SALE DATES ANNOUNCED!!!!!!!!!!!
🌸☀️🌸☀️🌸☀️🌸☀️🌸☀️🌸☀️🌸☀️🌸☀️
SPRINGFIELD TENNESSEE: (Smokey Barn News) – Tutus and Bow Ties Children's Spring/Summer Consignment Sale in Springfield TN is right around the corner. Lots & lots of Children's clothes, maternity items, baby furniture, bedding, books, movies, toys, clothing, shoes, accessories, outdoor items!
Location:
Inside Stewart Williams Furniture: 801 Memorial Blvd, Springfield, Tennessee
Discount Days:
Saturday 3/9 25% off 9am-6pm
Sunday 3/10 50% off 12pm-5pm
Share with your friends below who would love to make some money and score some amazing items for the little ones in their lives!
Smokey Barn News (Advertisement)
Smokey Barn News (Advertisement)
We bring you ALL the News in and surrounding Robertson County, Tennessee.