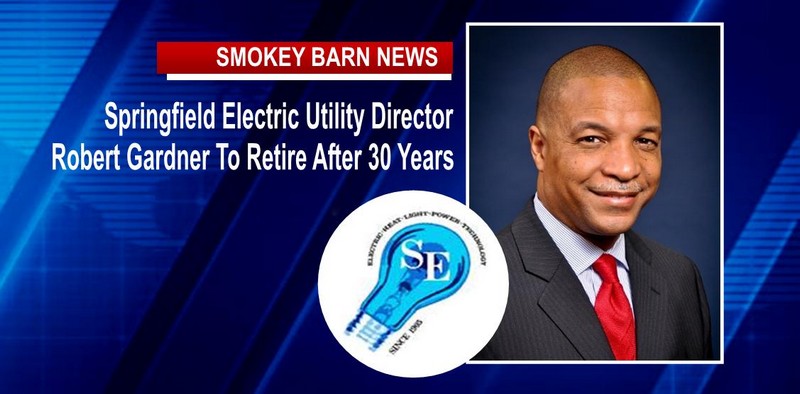 Springfield Electric Utility Director Robert Gardner Retiring After 30 Years
SPRINGFIELD TENNESSEE: (Smokey Barn News) – After 30 years of service with the city, Springfield Electric Utility Director Robert Gardner will be retiring on June 30, 2020.
For the past 26 years, Gardner has held the title of Electric Utility Director. Gardner graduated from Tennessee State University in 1989 with a degree in Electrical Engineering before receiving his Master's in Business Administration from Trevecca Nazarene University in 2004.
He started working at Springfield Electric in July 1990 as an electrical engineer after briefly working as a computer application engineer. Promoted to director in October 1994 upon the retirement of Ralph Jarrell, Gardner became the youngest department head in the history of the City of Springfield at age 30.
Mr. Jarrell was a strong mentor and instrumental in Robert's career development. "Ralph never accepted excuses," says Robert. "He demanded excellence and pushed me every step of the way. I would have never been able to get as far as I did without him."
During his tenure as director, Robert lowered electric rates twice, eliminated debt, reduced outages by 30%, oversaw construction of two new substations, replaced electric fleet, remodeled and expanded the department, and pushed to increase pay and benefits for employees. "The absolute greatest thing about the Electric Department is the employees. They do an amazing job. Our employees and God's grace are the real reason for my success. I will miss them greatly," says Gardner.
Robert also served on several committees and boards in the industry, including Tennessee Municipal Electric Power Association (TMEPA), Tennessee Valley Public Power Association (TVPPA), American Public Power Association (APPA), and the Central District Manager's Association (CDMA).
Robert is known for his community service, working actively with the homeless, his involvement at the Bransford Community Center, and is the founder of The Master's Table Soup Kitchen.
"He will be dearly missed by his Springfield Electric family, and we wish him the absolute best on his new journey," city officials said.