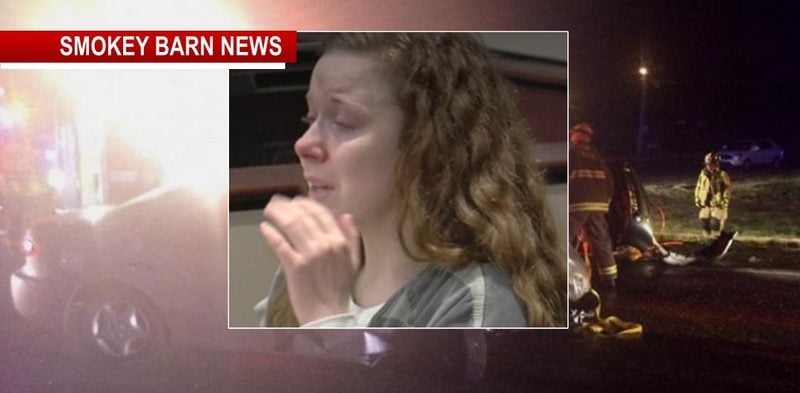 Springfield Woman Sentenced To 16 Years In Fatal DUI Crash
SPRINGFIELD TENNESSEE: (Smokey Barn News) – A Springfield woman who pleaded guilty following an accident that took the life of a Portland teenager, just days ahead of his high school graduation, was sentenced Friday.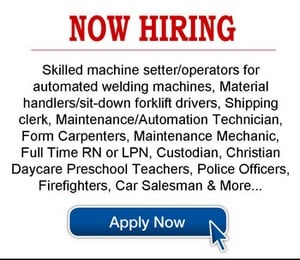 Laura Beasley, 31, of Springfield, was sentenced to 16 years in a state penitentiary. The accident occurred on May 15, 2015, Beasley's vehicle hit another car head-on on Highway 52 in Portland. Beasley had a 2-year-old child in her car at the time.
Nick Townsend, 17,  died two days after the crash. He would have graduated from Portland High School that same weekend.
Townsend's girlfriend and her mother were also injured in the crash, and both spoke at Beasley's hours-long hearing Friday. (Click here to see WKRN News 2's video coverage of the hearing.)
"I looked back, in the back seat, or what used to be the back seat, and Nick was laying in a fetal position over my daughter like he was protecting her and they were holding hands," said the mother, Samantha Williams. "And that's when my daughter looked at him and told me what she saw. His head was split open," she continued. "So I told her, I just kept telling her, 'Don't look at him. We're going to get him out of here as fast as we can, but you have to look at me the whole time.'"
Beasley was the last to testify on Friday. She said she takes full responsibility for her actions. "It's all devastating and I feel awful. There's no words I can say that actually say how I feel." "You know what you did was wrong?" "Yes, I take full responsibility."
According to a THP report obtained by Smokey Barn News, Townsend was a passenger in a 2010 Nissan Cube on Highway 52 at College Street when it was struck by the 2002 Chevrolet Cavalier driven by Beasley.
Nick Townsend was a passenger with his girlfriend and her mother on Highway 52 at College Street when the accident occurred,  they had just finished volunteering at a Special Olympics event, according to WKRN News 2.
According to the Portland Fire Department, all three had to be extricated from the car that ended up on its side in the crash.
Townsend was transported to TriStar Skyline Medical Center but passed away two days later.
Nick Townsend's father, Trew Quackenbush, told News 2 that Nick was an organ donor and they were able to find recipients for all of his organs.
The other two passengers, Nick's girlfriend and her mother, were treated at Vanderbilt University Medical Center and released.
At Townsend's graduation, Townsend's diploma was accepted by his stepbrother and friend on his behalf, News 2 reported.
According to Portland High's athletic website, Townsend was a midfielder for the soccer team. He planned to join the U.S. Army after high school.
Extra staff was made available at the school for the remainder of the week to provide grief counseling to staff and students following Townsend's death.
Beasley's 2 year old boy was in the vehicle with her and was not injured according to Tennessee Highway Patrol POI Bill Miller.
According to friends, Nick was an inspirational young man that was loved by all that knew him. He was wise beyond his years and had his life planned ahead of him. His dreams included work in military and police followed by life as a preacher. Unfortunately Nick passed away on May 17 at 10:04am.
Smokey's thoughts and prayers are with everyone affected by this tragedy.
We bring you ALL the News in and surrounding Robertson County, Tennessee.
Beasley's sentence breaks down to 10 years for vehicular homicide and two three-year sentences for vehicular assault..
ORIGINAL STORY: Portland H.S. Senior Dies After Crash, Springfield Woman Charged

Smokey Barn News (Sponsor/Advertisement)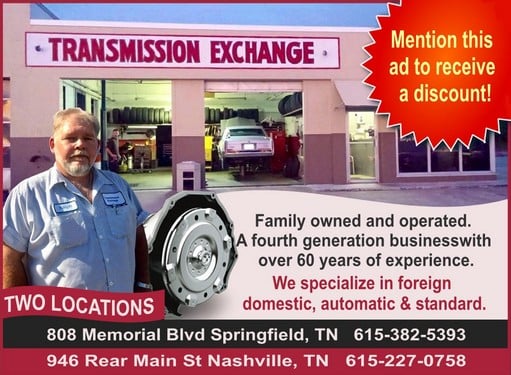 We bring you ALL the News in and surrounding Robertson County, Tennessee.