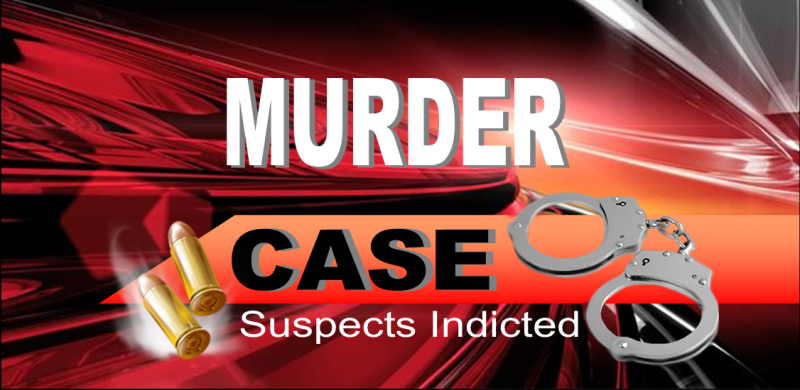 Suspects Indicted In Shawnise Leavell Murder Case
SPRINGFIELD TENNESSEE: (Smokey Barn News) – Smokey was the first to bring you the News of the murder of Shawnise Leavell back in September. At approximately 10:50 PM on September 25th officers were dispatched to 2105 Woodland St in reference to gunshots. When officers arrived, Shawnise Leavell age 30 of Springfield, TN was found shot to death. Assigned to the murder was detective Rickie Morris of the Springfield police department.
Morris is a seasoned detective and began working on the case immediately. Due to the large number of murder cases in Springfield the detectives are all working together as a team. In this case Morris  joined forces with another seasoned detective Terry Dorris, also of the Springfield police department. They have been working together ever since the murder of Ronald L. Chatman who was found shot to death near the intersection of Main St & W 21st back in May of this year.
 The two have apparently found that as a team they can get more done, so together they investigated the case, both looking over the clues and ultimately they were able to put it all together. The two detectives were able to establish enough information for probable cause to get indictments, Morris said.  They presented that information to the Robertson County Grand Jury.
The Grand Jury looked over the case presented to them by the two detectives and after careful review of all of the evidence they indicted two adults (Ivy Barbee, 20, of Goodlettsville and Martelle Black, 21, of Springfield). They have both been charged with first degree murder, felony murder and aggravated robbery in the case, Morris said. Two juveniles ages 15 and 17 were also taken into state custody and are being held in Rutherford County. Both were charged with facilitation of a felony. The names of the two juveniles will not be released.
There were six other individuals indicted in connection with the case. Mandrekus Young, 20, Krochina Jamison, 38, Jakiara Wilson, 18, Stephanie Wilson, 42,  Shaquille Dunn, 23, and Takera Young, 21, all of Springfield. They have all been charged with simple assault and coercion of a witness. "They allegedly attacked witnesse(s) in the case after the fact," Morris said.
Jakiara Wilson, Krochina Jamison, Stephanie Wilson, Shaquille Dunn and Takera Young have all been released from the Robertson County detention facility in Springfield on $5,000 bond. 
Police believe they found the alleged car that was used by the alleged suspects Barbee and Black, the vehicle was taken to the lab the night of the murder and processed for DNA. Police also recovered two guns subsequent to the homicide. One was taken off of Black when he was arrested. The other gun was recovered two days later and was in proximity to the direction Ivy Barbee allegedly ran, Morris said.
Both guns are going through ballistics and DNA testing at the TBI lab. They'll be looking to make a match to the  bullet removed from Leavell who was shot just once in the chest, Morris said. "Ivy Barbee and Martelle Black had violation of probation and violation of community correction warrants, so we picked them up within a day or two of the homicide and they have been in jail ever since." Morris said. Now it's all in the hands of the attorneys. It's important to remember that all suspects are considered innocent until proven guilty in a court of law.
Ivy Barbee and Martelle Black are each being held on half million dollar bonds and are both still in custody.
Smokey will of course follow the case as it moves through the court system and bring you any updates as they come our way.
The case is still under investigation. Anyone with information in the case is urged to contact Springfield Police at 384-8422 or Crime Stoppers at 382-3799.
Smokey's original video report from the night of the murder.