TN Trooper Okay After Cow Charges Her Near Springfield
SPRINGFIELD TENNESSEE: (Smokey Barn News) – A Tennessee State Trooper was charged by a cow as the Trooper attempted to get a tag number off the cow during an investigation in Springfield Thursday evening.
Trooper Hatcher was investigating an accident involving an SUV that had struck the cow on Valley Rd in Springfield. MAP The accident occurred around 9pm.
As Trooper Hatcher approached the cow, neighbors told Smokey Barn News that the cow had already charged two other people. Apparently, the cow was agitated after its encounter with a Denali. Trooper Hatcher told Smokey Barn News that her experience told her she had about a 50/50 chance she could get a tag number off the cow and slip away "But then she gave me that look and I knew I was in trouble," Hatcher said.  An instant later the cow charged right at and over the top of her. Trooper Hatcher hit the ground.
Fortunately, the Trooper was not injured but her pants were torn up pretty good and her body cam fell off but she's OK. "I'll have to go change," she said.  The encounter was too far away and in a dark area so unfortunately we couldn't get it on video. We did however put in a body cam video request to the THP.
The driver that hit the cow said it was a good bump that knocked the cow over and did a fair amount of damage to his SUV but the cow got up moments later and limped away.  As the cow was being corralled,  it was clear that she was doing better.
As we indicated, Trooper Hatcher and one or two neighbors were charged—by the cow– but no other "charges" are expected.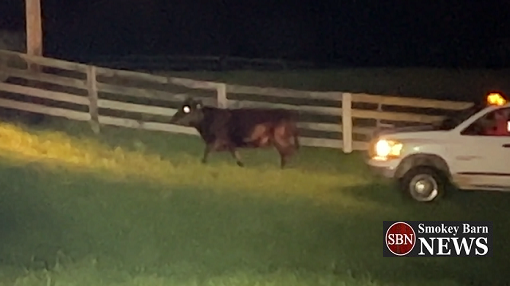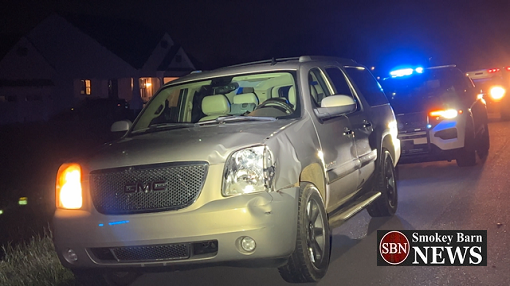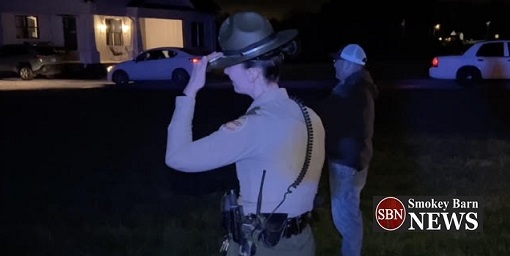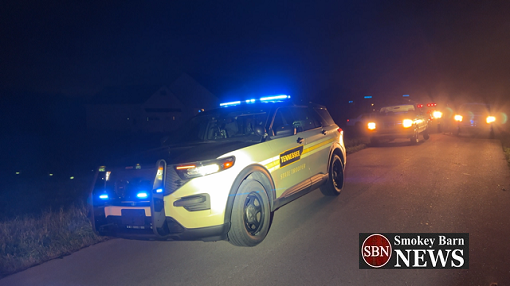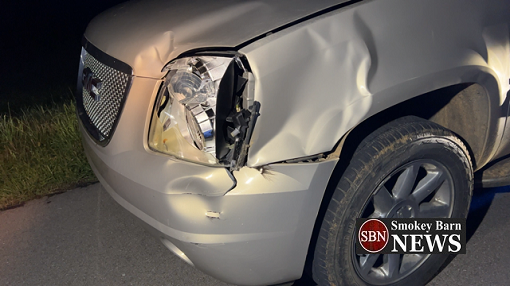 Mobile: To See The Latest Stories or to share this article, scroll below