Toddler Dies Following Accidental Shooting At The Shackle Island Fire Station
STORY UPDATED: Father will not be charged…
HENDERSONVILLE TENNESSEE (Smokey Barn News) – The Shackle Island Fire Department and the Hendersonville community are grieving the loss of a 2-year-old boy following an accidental shooting at the Shackle Island Fire Department Thursday afternoon.
The call came in just after 4 pm that a young child had been accidentally shot in the chest at the Shackle Island Fire Department on Long Hollow Pike in Hendersonville. MAP.
According to Sumner County Sheriff Sonny Weatherford, the incident is still under investigation but preliminarily it appears that a Volunteer Firefighter was at the station with his 2-year-old son. At some point, the father and son became separated. According to Sheriff Weatherford, somehow the toddler gained entry into a vehicle and located a firearm. The weapon discharged and the child was shot around the sternum area. The boy was first taken to the Hendersonville Hospital and then LifeFlighted to Vanderbilt Medical Center in Nashville.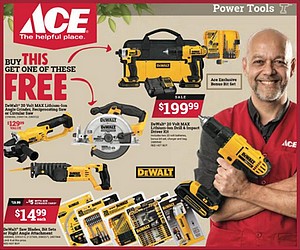 Sources tell Smokey Barn News that a gallant effort was made to save the child starting with medics at the scene all the way to Vanderbilt Center.  Sheriff Weatherford told Smokey Barn News that the father was understandably grief-stricken and felt responsible.
After the incident, support and counseling were offered to First Responders at Long Hollow Baptist Church and surrounding area Fire Departments took over the coverage area for the Shackle Island Fire Department.
Smokey Barn News will have the family in our thoughts and prayers as they face the days ahead.
We are expecting more information on this story from Sheriff Sonny Weatherford, as soon as it becomes available, we will bring it to you.
Shackle Island Fire Department hosts vigil…
A vigil (open to the community) was held Friday night at the Shackle Island Fire Department. (photo below)
"We ask that you keep the family and all involved in this tragic accident in your thoughts and prayers.  Thank you," Chief Bowers.
A GoFundme page has also been set up for the family to offset the financial difficulties.
STORY UPDATED: Father will not be charged…
September 3, 2020: According to Smokey's news partner WKRN News 2, the Shackle Island volunteer firefighter will not be charged in connection with the shooting death of his two-year-old son at the fire station earlier this year, the Sumner County District Attorney decided Thursday.
In a statement, Ray Whitley told News 2 he met with investigators in Sumner County Thursday and determined "there will be no prosecution in this matter."
Reload this page for updates.