Train VS Harley Davidson Crash A Close Call For Rider
SPRINGFIELD TENNESSEE: (Smokey Barn News) – Larry Nale was riding his brand new 2017 Harley Davidson Motorcycle when his rear wheel became hopelessly lodged in a hole in the middle of the railroad tracks. To make matters worse, a train was barreling down the tracks right at him.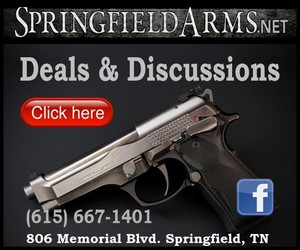 Try as he may, Nale just couldn't get the bike free. That's when Leah Stuart, who was in the vehicle behind him, jumped out of her car in high-heels and tried to help. She screamed for Nale to leave the bike and run, Nale finally complied and 6 seconds later the train crashed into the bike.
The crash occurred at the Experiment Station Road crossing around 7:30pm Saturday evening as Nale was turning off Hwy 41. Location of crash.
After impact, the bike was dragged over a mile before finally coming to a stop leaving bits of the bike all along the tracks.
Springfield Police and CSX representatives responded to the crash and, according to Nale, were very helpful and kind to him.
Larry Nale is the husband of Kathy Casey-Nale. Kathy is the mother of Jennifer and Adrianna Wix who went missing in 2004 and were never found. In 2013 the case was reclassified as murder and the investigation is still ongoing. FULL STORY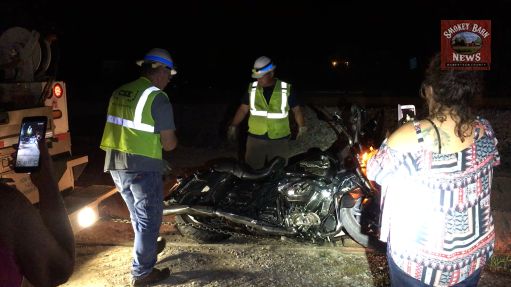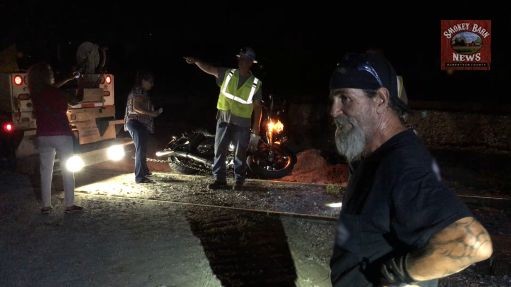 Smokey Barn News (Sponsor/Advertisement)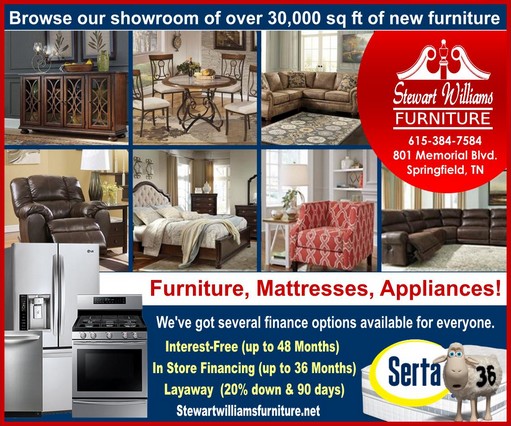 We bring you ALL the News in and surrounding Robertson County, Tennessee.