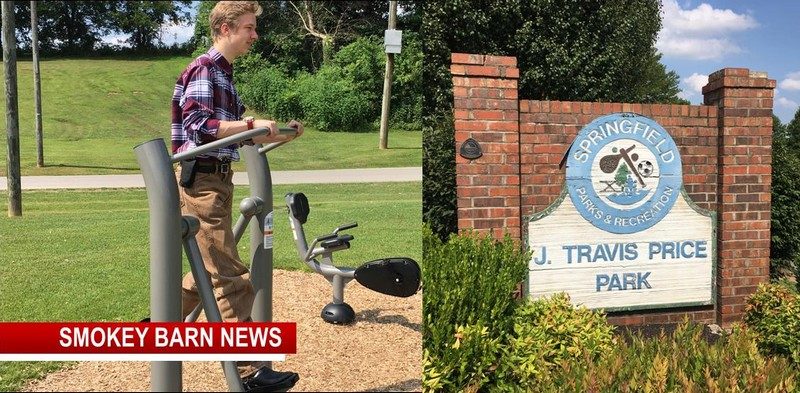 Trying To Get In Shape R.C.? Help Has Arrived…
ROBERTSON COUNTY TENNESSEE: (Smokey Barn News) – The Governor's Foundation for Health and Wellness has announced that Robertson County has been named a candidate for official designation as a Healthier Tennessee Community.
Healthier Tennessee Communities are those that encourage and enable more physical activity, healthy eating and tobacco abstinence at the local level. The program takes a community-wide approach to improving Tennesseans' health by engaging the local leaders of cities, towns, counties and neighborhoods.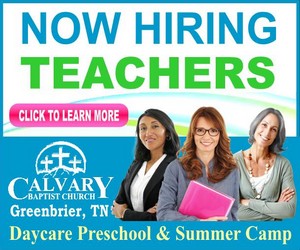 "Research has shown that we are much more likely to change our health-related behavior and establish healthy habits when we are encouraged and supported by others – when we are in community," Governor's Foundation CEO Richard Johnson said. "That's why making health and wellness an integral part of life where you live – and with the people who surround you – makes such a positive difference."
In Tennessee, one in five adults smoke, and one in five high school students uses tobacco. Approximately 34 percent of the population is classified as obese and an additional 34 percent are overweight, and type-2 diabetes and high blood pressure are at near epidemic levels.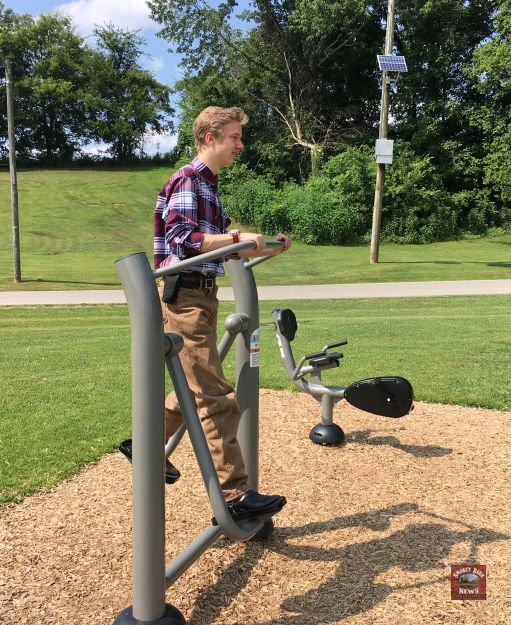 "The Robertson County Health Council is delighted to support the work being done by our members and partner agencies to become an official
Healthier Tennessee Community. We have a real opportunity to improve the health of ourselves and our neighbors here in Robertson County with this work, and are excited to be working together towards this distinction. Many of our churches and businesses are already doing so much to make a difference, by introducing tobacco-free campuses, providing access to exercise opportunities and equipment in our parks, (pictured left) and encouraging healthy lifestyle and diet choices. This program will help us coordinate activities across the county and will help us take the health of  Robertson County to a new level," said Rebecca Macfarlane, Robertson County Health Council Chair and Project Coordinator for Project AWARE Robertson County.
Healthier Tennessee
To be designated an official Healthier Tennessee Community, Robertson County must identify wellness champions to lead the initiative that engages people in workplaces, schools and faith organizations, and then work to initiate and sustain community-wide events and activities that support physical activity, healthy eating and tobacco abstinence.
"The new exercise equipment at Travis Price was paid for with a $10,000 grant applied for through the Robertson County Health Dept. My thanks to Health Department Director Vanessa Watkins, and Robertson County Chief of Staff, LeaAnn Allen for making it happen," said Robertson County Mayor Howard Bradley.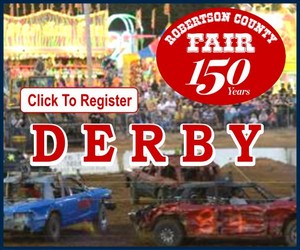 The community is expected to track and measure outputs and accomplishments of the program. They have one year to complete their work.
The Governor's Foundation launched the Healthier Tennessee Communities initiative in March 2015 with nine pilot communities. Today, 93 communities are engaged with the program and 24 have already received the designation.
Cities and counties interested in becoming Healthier Tennessee Communities should contact the Governor's Foundation for Health and Wellness at [email protected] or (615) 610-1880.
More information on the program and other Healthier Tennessee initiatives is available at www.HealthierTN.com.
About the Governor's Foundation for Health and Wellness
The Governor's Foundation for Health and Wellness is a non-profit corporation dedicated to enabling and encouraging Tennesseans to lead healthier lives. Based in Nashville, the Foundation brings together a statewide coalition of employers, health insurers, hospital systems, local governments, school systems and healthcare-focused foundations and community organizations to effect positive, measurable change. The Foundation's Healthier Tennessee initiative strives to increase the number of Tennesseans who are physically active for at least 30 minutes five times a week, promote a healthy diet, and reduce the number of people who use tobacco.

Smokey Barn News (Sponsor/Advertisement) 


We bring you ALL the News in and surrounding Robertson County, Tennessee.