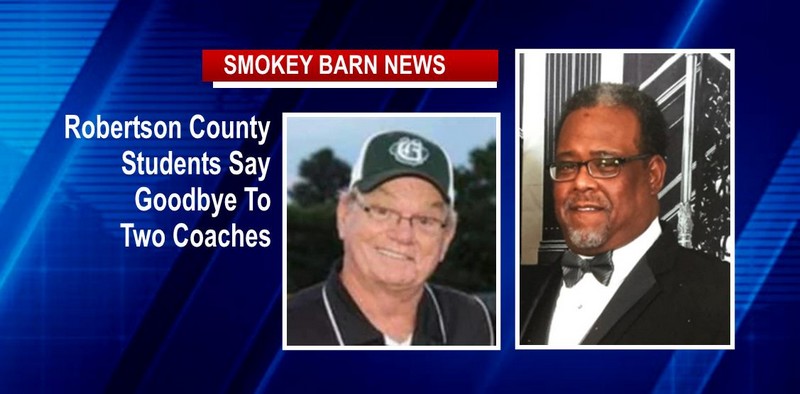 Two Popular Robertson Coaches Die 8 Days Apart
ROBERTSON COUNTY TENNESSEE: (Smokey Barn News) – Within just one week, two highly respected coaches with Robertson County schools have died.
Melvin "Big M" Scharklet, who coached basketball at East Robertson High School, died on April 6 at age 64. Then, yesterday, Larry "Pops" Carl William, who was a retired softball coach at Greenbrier High School for many years, died, he was 71. Both men were highly respected and loved by many.
COVID-19 has changed the way we say goodbye. Intimate gatherings have been replaced with drive-by services for the two men.  Big M's service was held last week, Pops service will be Friday. 
Smokey Barn News has added some information about Big M and Pops below. Grieving is often made easier with communication and camaraderie but in the era of COVID-19, technology will have to fill the gap for friends and students.
Larry "Pops" Carl Williams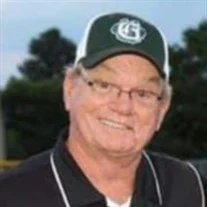 Larry "Pops" Carl Williams, age 71 of Greenbrier passed away Monday, April 13th at his residence.
There will be a drive by Memorial 6:30 to 7:30 Friday evening at the Greenbrier High School Softball Field. A private family graveside service will be held Saturday at Bethlehem Cemetery.
He was born in Nashville, TN on February 22, 1949 to the late Roy Carl and Peggy Price Williams.
He was retired from the Nashville Fire Department with 33 years of service and was an assistant AG Teacher at Greenbrier High School and a farmer. His most recent job was coaching the Greenbrier High School softball team for 18 years having taken them to the State Championship title in 2003 and runner-up in State Championship game in 2014. He was an Army Paratrooper during the Viet Nam War.
He is survived by his wife, Helen Riddle Williams; son, Brian Scott (Elizabeth) Williams; daughters, Julie Lynn (Paul) Merrill, Carla Samantha (Marty) Head; brothers, George "Bubba" (Martha) Williams, Tommy (Tammy) Williams; sister, Carole (Clay) Harrell; grandchildren, Alex Merrill, Austin Merrill, Tori Head, Kelsee Williams, Blaine Head, Zoe Merrill, Hayden Head, Lyla Head, Baby Williams; great-grandchildren, Sofia Merrill, Paislee Young, Madilynn Beck; devoted friend, Julie Head.

Pallbearers will be Scott Williams, Marty Head, Paul Merrill, Lon Roach, William Head and Nick Bolton.
Honorary pallbearers will be George "Bubba" Williams and Tommy Williams.
In lieu of flowers, contributions may be made to the Greenbrier High School Softball Program.
"I'm glad you got to see me"
Arrangements entrusted to Austin & Bell Funeral Home, 2619 Hwy 41 S., Greenbrier, TN.

 Lee Melvin Scharklet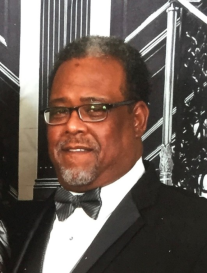 Visitation for Melvin "Big M" Scharklet  was held Friday, April 10, 2020, at East Robertson High School
In light of the COVID-19 situation, a drive-by visitation was held for Big M. Immediate family were present, socially distanced of course. Everyone else was asked to STAY IN THEIR VEHICLE and simply drive by, give a shout out, honk their horn, etc. if they wished. This gave all a chance to pay their respects to a man who loved his community so much.
Family Funeral Procession
On Saturday, April 11th, the funeral procession rolled through the high school parking lot between 10:30 a.m. and 10:45 a.m. for a final farewell in route to the cemetery. Everyone present was asked to wave farewell, to please stay in their vehicle and social distance.
Memorial Scholarship Fund
For those desiring to honor Big M's memory, the family will be setting up a special scholarship fund so that his life will continue to be reflected in the life of others through education. Please reserve giving those memorial gifts until the scholarship is established, at which time information will be released through his family and through East Robertson High School
Lee Melvin Henry "Big M" Scharklet was born into this world on November 16, 1955 to the late Melvin Lee Henry and the late Eva Mae Scharklet. He was educated in the Robertson County School system. Melvin was a member and Steward of Second Grove CME church where he served faithfully. His working career began with Western Electric Telephone Company, now AT&T, and later moved to St. Thomas Midtown Hospital working in computer services.
Being the happy and joyful child he was, and through his love of dancing, Melvin danced his way into the hearts of all he encountered earning him the childhood nickname "Jitty Bug". He was a people person from day one and never met a stranger. Melvin developed many lifelong friends while attending Krisle School and became a very popular figure as he moved on to East Robertson High School, where he picked up the nickname "Big M". Upon graduation in the Class of 1973, Big M became increasingly active in the community, coaching little league football, serving as president of the ERHS Booster Club, and being instrumental in the building of the football complex as well as enhancing the development of other areas for the student athletes.
Although Melvin strived for the betterment of all student athletes, his passion was basketball. For over 40 years he served as assistant basketball coach for East Robertson Boys Basketball program. On January 24, 2020, he was the first person to be inducted into the East Robertson High School Athletic Hall of Fame, an honor that was well deserved and that he humbly appreciated. For many years basketball players were excited to hear him introduce them as they took the floor with the flare and pizzazz only he possessed.
On Monday, April 6, 2020, Melvin heard his name called for his final game, and he answered. He leaves to cherish fond memories his devoted wife Angel Scharklet, loving daughters Kelly and Candice Scharklet; God-mothers Anna Chatman and Sarah Johnson; Mother-in-law Evelyn (Cleophus) Payne; Sister-in-laws Retina Pierce and Lenor (Robert) Price; and Brother-in-laws Henry (Veatrice) Foster and Michael (Laine) Sweatt. Aunts and Uncles Marie Scharklet, Bertha Henry, Cecil (Angela) Henry, and Jessie Henry. He also leaves sons, too numerous to name, being the many young men he loved and mentored as Assistant Coach; a host of nieces, nephews, cousins, and many close and loving friends.

A private graveside service was held Saturday with the Reverend Daryl Ballard presiding and Reverend Robert E. Bell eulogizing. Pallbearers were Terry Allen Groves, Taylor Groves, Neil Murphy, Jimbo Vaughn, Kurt Caton, and LaBronce Dalton. Honorary pallbearers were Tony Austin, David Collie, Raymond Gatewood, Rev. Robert E. Bell, Tommy Davenport, Willie Strain, Jerry Taylor, Wayne Jones, and Rev. Ricky Blakemore.
Obituary provided by the Robertson County Funeral Home