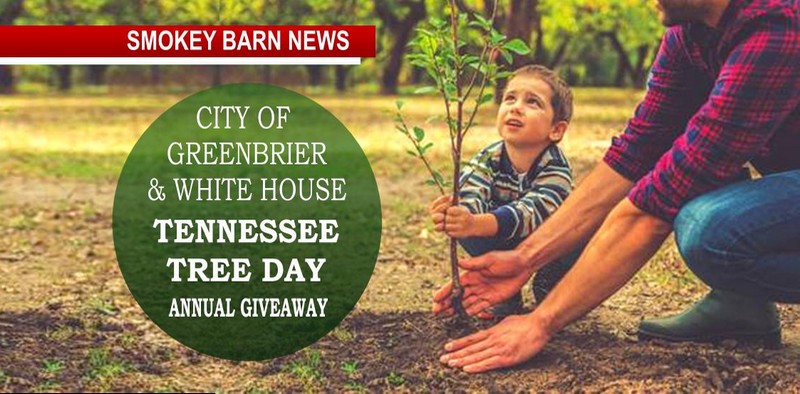 Two "Tree Give-Away Day" Events Planned in Robertson Co.
SEE DATES AND TIMES FOR CITIES BELOW
GREENBRIER/WHITE HOUSE TENNESSEE: (Smokey Barn News) – City's Greenbrier and White House will be participating in the annual Tennessee Tree Giveaway Day this year. Learn how you can get a free tree below, while they last.
Purpose For Tree Day:
"Why is planting trees so important? The U.S. Forest Service found that more than two million acres of Tennessee's native forests have been cut and more than 500 thousand acres of forest were converted to other uses.
Planting 30 trees each year offsets greenhouse gases from your car and home.
In 50 years one tree provides $130,750 in total benefits including oxygen, air pollution control and stormwater drainage.
​Tree Day engages thousands of Tennesseans in a fun, meaningful, family-friendly, educational experience with multigenerational benefits to our environment, communities and health. The purpose of this activity is to instill public awareness of the value of trees, improve the health of our environment and communities through the multitude of benefits trees offer, and to nurture a culture of sustainability in our region." Tennessee Environmental Council.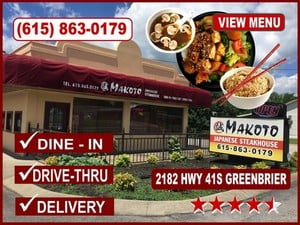 The long-term goal of the Tennessee Tree Project is to plant and care for 1 million native trees in Tennessee. This Project has planted over 640,000 trees, providing us the following ecological benefits:
•11 million tons of carbon dioxide captured
•26 billion gallons of rainwater filtered, and
•Enough oxygen for more than 2 million Tennessee residents every year
City of Greenbrier (FREE) 1st Annual Tree Giveaway Day – 
Friday, March 19, 2021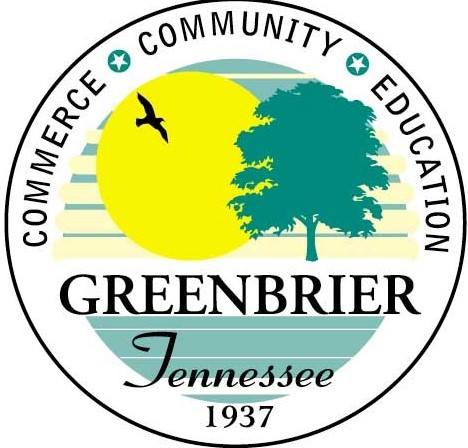 Location: 790 W College St, Greenbrier, TN 37073
The City of Greenbrier will be giving away 100 trees to citizens on a first come first serve basis on Friday, March 19, 2021 at 10 AM CDT – 3 PM CDT
The trees will be located under the pavilion at City Hall on Friday, March 19, 2021

The City of White House, TN  (FREE) Tennessee Tree Day  Saturday, March 20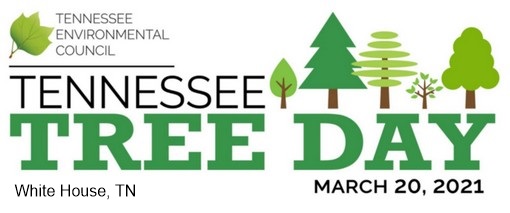 When: Saturday, March 20, 2021 at 10 AM CDT – 2 PM CDT
Location: The White House Public Services Department located at 725 Industrial Drive, White House, TN 37188
All ages welcome! Tree Giveaway! Over 500 trees & Door prizes
Gates open 10am-2pm
Native Trees of Tennessee
Tennessee is home to a wide variety of trees, some living no where in the world, not to mention some of the oldest and longest living in the world. The state distribution maps in the species info boxes below are from the USDA NRCS PLANTS Database at plants.usda.gov. In instances where state specific maps are unavailable, the US distribution map will be used in its place. Also, the PLANTS Database website states "Our county data are based primarily on the literature, herbarium specimens, and confirmed observations. However, not all populations have been documented, so some gaps in the distribution shown above may not be real. Remember that only native and naturalized populations are mapped!" Tree families in Tennessee are:
A to Z list by scientific name
Mobile: To See The Latest Stories or to share this article, scroll below