VIDEO: 17 Acre Brandon Frank Proposal Could Bring Housing/Fine Dining/Entertainment And A Hardware Store To Greenbrier
"I want the community's buy-in first."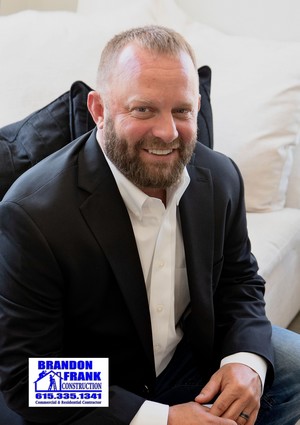 GREENBRIER TENNESSEE: (Smokey Barn News) – In the wake of his work on  Greenbrier's new Town Square Commons, a project that brought ice-cream, food, and shopping, breathing new life into the heart of a city thirsty for local amenities, Brandon Frank of Brandon Frank Construction has set his sights on a new project.
Instead of going straight to the city's Board, Frank has decided to reach out to the community first. "I want the community's buy-in first," Frank said. Frank, a lifelong resident of Greenbrier says the project could bring sit-down dining, a hardware store, a sports complex, and homes to a 17-acre property off Hwy 41.
"The old-timers call it the 'Egg Farm'. I remember it as the property with the Vintage Chevrolet Parts Building," Frank said. "The property is in the center of town and could be utilized for wonderful things – restaurants, shops, community center, etc. From there, my Designer and I started the process of drawing a Mixed-use PUD. What we have come up with is two 8,000 Sq. Ft. Commercial Buildings facing the highway, one 6,000 sq. Ft. Commercial Building facing the highway, and utilizing the existing 14,000 Sq. Ft. Warehouse.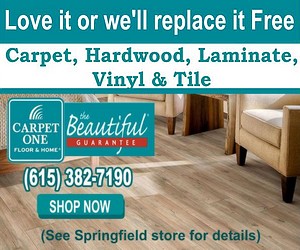 "In the rear of the property where this parcel connects to the GHS property, we will have 10 single-family units, and where it adjoins the Franklin Farms subdivision, we will have 52 multi-family units. On this 17-acre mixed-use project, we are proposing a 25% Green Space, Trail Systems, Sidewalks Systems, and Pocket Parks integrated into the Development with placards containing the history of our town. It is very important to me while bringing in more modern developments to retain as much historical integrity as possible.
"The name, Nelson's Reserve, pays homage to the Greenbrier Distillery started by the Nelson family which helped put Greenbrier on the map. As of right now, we are in verbal negotiations, pending approval, with two chain restaurants including a nice, sit-down steakhouse restaurant. I am also in verbal communications with two different hardware stores that would be interested in 8,000-10,000 Sq. Ft. This is an addition to the Sportsplex and a Sports bar.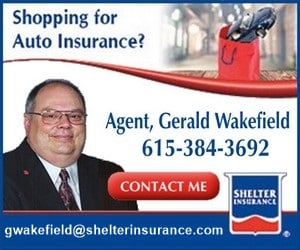 "At present, the City and County make a total of $10,717 annually from this property. ($6,650 County / $4,058 City) Minimum projected revenue should this go through from property taxes alone would be $600,000 – $700,000 annually," according to Frank. "There are other figures that won't be able to be assessed until completion (Sales Tax, Business taxes, Gas Taxes Local Option Taxes, Alcoholic Beverage Taxes, etc.) that would bring additional revenues to the City and County as well.
"There are still many hurdles to overcome to bring this to fruition, but I wanted to share my vision with the Community in order to gain support and be transparent throughout this process. I am so excited about this project and the opportunity for our town, for our community, and for small business owners needing a place to start. I would love the community to help recruit businesses for this project as well! Upon completion, should this come to pass, this project will be a $50M – $60M project on 17 acres that our City and Citizens can benefit from for many years with minimal impact to our infrastructure, roadways, and school systems," according to Frank.