Teen Driver Fatally Strikes Pedestrian, Injures Another: THP Investigating
UPDATED….
SPRINGFIELD, TENNESSEE: (Smokey Barn News) – The Tennessee Highway Patrol (THP) is investigating after one man was killed and another injured when they were struck by a vehicle in Springfield early Sunday morning.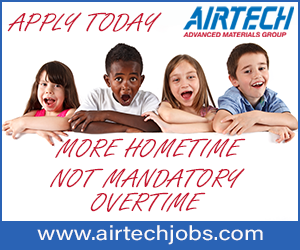 The incident occurred on Durrett St between 5th Ave and Mimosa Dr, the first call coming into 911 at 2:20 am. MAP
According to Robertson County EMS,  a 21-year-old male was struck and run over by a 2 door Hyundai driven by a 17-year-old male. The vehicle landed on top of the 21-year-old. The Springfield Fire Department extricated him from underneath the vehicle. He did not survive, he was pronounced deceased at the scene. His remains were transported to TriStar NorthCrest Medical Center in Springfield, and from there to the Center for Forensic Medicine in Nashville for an autopsy.

A 20-year-old male was also struck by the vehicle. He was transported to TriStar NorthCrest with a possible broken leg. The 17-year-old driver sustained what officials said were "very minor injuries," he too was transported to TriStar in Springfield.
As we mentioned, the THP is leading the investigation, as soon as they are prepared to release their findings, including the identity of the victim, we will bring it to you.
UPDATE: November 14 2023 The THP is releasing more information regarding the crash. According to their investigator, the vehicle (a 2015 Hyundai Genesis) was traveling south on Durrett Street when it swerved into the yard of 409 Durrett Street to avoid a vehicle that was parked on the side of the road. The vehicle then hit 2 pedestrians and two parked vehicles in the driveway before coming back on the roadway and striking two mailboxes.
One of the pedestrians, now identified as Carlos Dominguez-Velazquez, lost his life in the accident, he was pronounced deceased at the scene. A second pedestrian, identified as Fernel O. Perez, was injured.
The 17-year-old driver is facing charges of Vehicular Homicide/Vehicular Assault. Due to his age, his identity is not being released.
Mobile: To See The Latest Stories or to share this article, scroll below