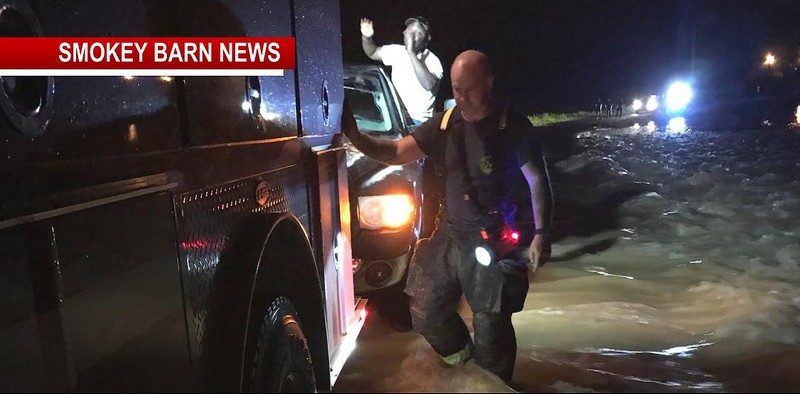 Water Rescue Triggered By Flash Flooding Near Orlinda
ORLINDA TENNESSEE: (Smokey Barn News) – Wednesday night's storm brought heavy rains and lightning causing power outages and flooding across Robertson County.
Two motorists became trapped in fast-moving water after flash flooding pushed water levels up over a roadway near Orlinda. The incident occurred on Stark Rd near Hwy 52 around 1:30 am. MAP
The first motorist, in a pickup, became stuck in the swift water so his father came in an SUV to try and pull him out but the water was just too high and moving too fast. According to Fire Chief Dusty Johnson with the Orlinda Fire Department, both vehicles became stuck.  Using fire-engines, first responders were able to pull both vehicles out of the fast-moving water, one at a time.
According to Chief Johnson, complicating matters, a very large tree had fallen on the road in front of the vehicles preventing first responders from getting equipment to the trapped motorists. The tree had to be cut up and moved before the rescue operation could be started.
First responders were successful freeing the trapped motorists and no injuries were reported.
The Hwy Department was called in to put up signs and close down the road.
Robertson County EMS, the Robertson County Sheriff's Office, EMA Water Rescue, and the Orlinda Fire Department all responded to the call.
PHOTOS: Dusty Johnson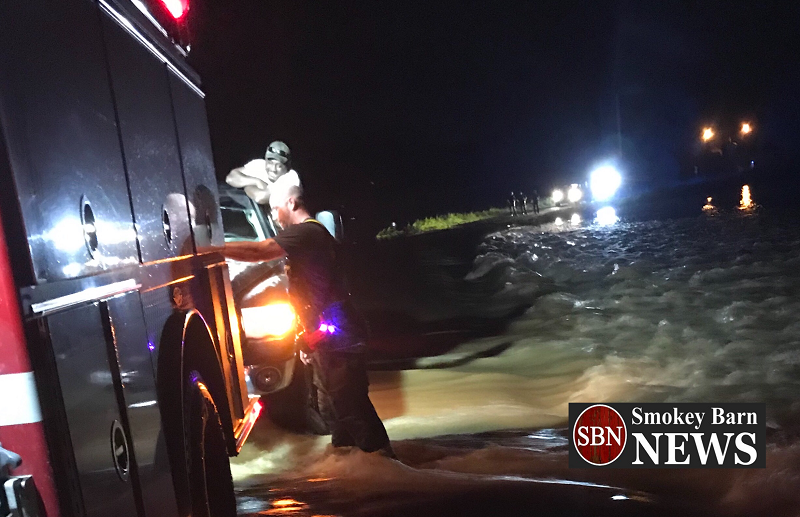 Sponsored (Public Notice)