White House Home "Total Loss" After Fire Saturday Night
WHITE HOUSE TENNESSEE: (Smokey Barn News) A White House home is a total loss after a fire that started during Saturday's electrical storm.
The home is located near White House High School off Raymond Hirsch Parkway in the 300 block of Meadowbrook Lane in White House Tennessee. MAP The first call came into 911 at 8:22 pm.
According to White House Fire Chief Patrick McLaughlin, the cause of the fire is still under investigation. Investigators will likely explore the possibility that lightning ignited the home.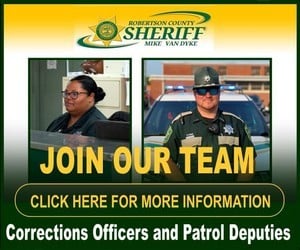 The homeowners were home when the fire began during the thunderstorm. All occupants were able to get out of the home safely, officials said.
"The home suffered major fire, smoke, and water damage. It will likely be a total loss," Chief McLaughlin said. "Our crews were already on another call when the fire started. They quickly cleared that call and responded as well as several of our off-duty staff."
The White House Police Department, Robertson County EMS along with the White House Community Volunteer Fire Department, who was called in for manpower, all responded to the scene. Crews were on the scene for 4 hours.
As fire crews were leaving the home on Meadowbrook Lane they were dispatched to a utility pole that had been struck by lightning and was burning.
Fire Chief Joe Williams with the White House Community Volunteer Fire Department told Smokey Barn News that fighting fires during an electrical storm is dangerous for firefighters.
A quick Google search revealed many reports of firefighters being struck by lightning while fighting a fire during a storm. (GOOGLE SEARCH) As firefighters put water on the fire they are effectively turning themselves into lightning rods, Chief Williams said. Thankfully no firefighters were injured during Saturday's powerful weather.
If the family decides to reach out to the community with any needs that they have, we will bring it to you.