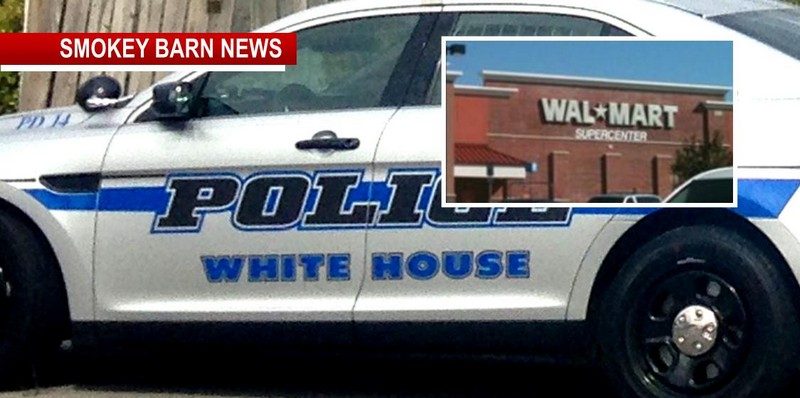 White House Walmart Closes Ahead Potential Protesters
WHITE HOUSE TENNESSEE: (Smokey Barn News) – The Walmart in White House has confirmed that they have closed early Sunday over concerns of a potential gathering of protesters in their parking lot.
We believe the store became alerted to the potential gathering from a post on-line.
According to White House Police Chief Pat Brady, his department is not aware of a specific threat to protest at the White House Walmart. Brady says Walmarts across middle Tennessee were already closing due to an abundance of caution.
Police are investigating a possible Snapchat message that may have encouraged protesting at the White House Walmart, unrelated to the Walmart closing.
UPDATE:  The White House Police Department was made aware that several WalMart locations in Middle Tennessee were going to close early out of caution due to the recent protests. The White House location was one of the stores scheduled to close. It was then reported that a Snapchat message was circulating requesting protesters meet at the WalMart location in White House to protest. W.H.P.D Detectives were able to track the origin of the original Snapchat post and interviewed the subject who posted the request. It was discovered that the Snapchat post was completely unrelated to the WalMart closings and in fact was just a plan to drive through town with American flags attached to their vehicles. The W.H.P.D would like to thank all of the citizens who called in voicing their concerns over this incident.
Just to clarify, Walmart did close early out of caution due to the recent protests, according to White House Police, but not because of a known specific threat.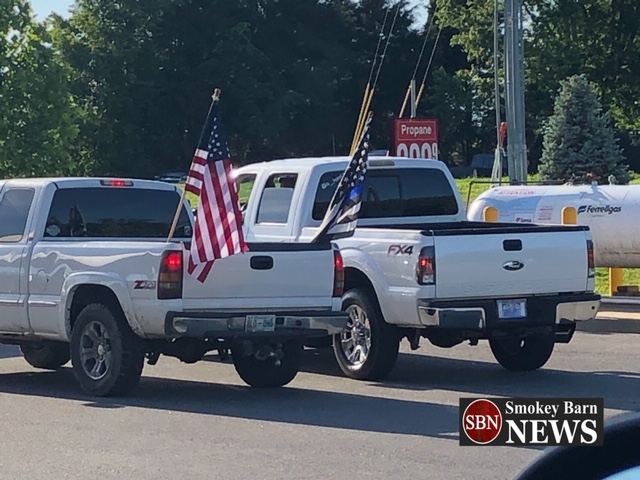 Vehicles with American flags were spotted heading through White House. The celebratory group of about 10 vehicles headed down HWY 76 and towards Cross Plains and finally back to White House.
White House Police will be monitoring the area.
As you can see in the photos below, Walmart has barricaded their front doors with pallets two rows thick and placed them just inside the doors.
According to Walmart officials in Springfield, the Springfield location will remain open and close at its normal time of 8:30 PM.
No further information was available.