Woman Attacked By Kangaroo Near White House TN
UPDATED:
WHITE HOUSE TENNESSEE: (Smokey Barn News) – The Sumner County Sheriff's Office with Sumner County Animal Control are investigating after a woman was reportedly attacked by a Kangaroo near White House Tennessee Wednesday evening.
First responders were called to a residence in the 300 block of Fern Valley Rd just outside White House city limits around 4:24 pm after reports of the Kangaroo attack. MAP
According to multiple sources, including the Sumner County Sheriff's Office, the woman's husband stepped in after his wife was attacked.  After a struggle with the animal, the Kangaroo is now deceased, officials said.
According to Fire Chief Joe Williams with the White House Community Volunteer Fire Department, the husband told officials at the scene that he bear-hugged the Kangaroo until it expired.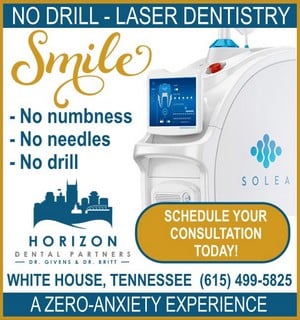 According to S.C. Sheriff Sonny Weatherford, both the husband and wife were injured in the incident but both refused transport.
Sumner County Animal Control is on the scene investigating. According to S.C. Sheriff Sonny Weatherford, the Kangaroo was part of a collection of exotic animals at that location.
According to Chief Williams, several other Kangaroo's, still within the fenced perimeter, were rounded up by the owners.
Sumner County Sheriff's Office official statement.
"On December 22nd the Sumner County Sheriff's Office Animal Control Division responded to Fern Valley Rd in White House after being alerted to a call regarding 2 people who had been in a battle with a male Kangaroo.
"The complainants are neighbors who observed the Kangaroos outside of their normal area but still within the owner's property, contained. The helpful neighbors called the Kangaroo owner to inform them and asked if there was any feed available to coax them within their usual confinement.
"The owner advised the SCSO he did tell the neighbors where the feed was but stated he told them they would be home within an hour and he (the owner) would take care of it.
"The neighbors then went to the confined area where the female neighbor was promptly assaulted by the Kangaroo causing her husband to respond to help her. As a result, the Kangaroo is deceased and the neighbors received scratches that were treated on the scene. No serious injuries resulted from this Kangaroo assault."
UPDATE: Courtesy Smokey's news partner WKRN 911 call released.
Sumner County deputies told WKRN, the man accused of choking the kangaroo to death will not face criminal charges. "According to Sumner County deputies, the kangaroo attacked the man's wife as they were trying to lure the animal back to an area on their neighbors' property."
The investigation is ongoing.
If more information becomes available we will bring it to you.