Public Notices, Community Events & Announcements

Public Notices, Community Events & Announcements 
ROBERTSON COUNTY & SURROUNDING MIDDLE TENNESSEE
May 22 RC HISTORICAL SOCIETY Membership Meeting @7 pm
Come for the evening meeting & enjoy a program presented by Danny Atchley on the White Oak Fishing Club: The Early Years. If you aren't a member, think about joining – dues are $15/person; $25/household. Tickets also available for the upcoming "Evening at Elmwood", June 3. Meeting held at the Historical Museum on the Springfield square. 615/382.7173
May 26 – June 3 Annual Camp meeting in Portland 
The annual Kentucky-Tennessee Conference of Seventh-day Adventists camp meeting will be held Friday, May 26 through Saturday, June 3, at Highland Academy in Portland. The theme is "Hidden In Christ." Daily meetings begin with a 6:30 morning devotional and end with a 6:45 evening service.
Special guest speakers include Daniel Jackson, North American Division president; Clifford Goldstein, author and editor; and Dr. Philip Samaan, university theology professor. Presenters will also conduct seminars on a variety of topics throughout the day. Separate programs are planned at various locations on the campus for children and youth . On Sunday, May 28, Pathfinder Fair Day, the local Pathfinder Club, the Ridgerunners, will participate in activities with other clubs in the conference.
The Saturday morning services on May 27 and June 3 will be live-streamed at the Ridgetop church on King St
May 27 Springfield High HOSA Color War @ MLK Park, Springfield
2pm – 4pm – Admission is $10 and includes T-shirt. This is a fundraiser for Springfield High School HOSA. ( Health Occupational Students Of America) . This fundraiser is so that HOSA can go to the national conference (competition) in Orlando, fl at Disney. Water will be sold for $1
June 3rd Saturday Robertson County Republican Party Meeting
Our guest speaker is Dr. David L. Black, internationally recognized forensic toxicologist and founder of Aegis Sciences Corporation. More recently Dr. Black founded 2nd Vote, an app designed to enable conservatives to avoid supporting businesses that do not represent their values and to make wiser choices in the products they purchase. We will also have our town hall meeting with Senator Roberts and Representative Kumar.
We meet at the Senior Center on Locust Street, just off the square in Springfield. You are invited to join us for breakfast at 8:30, with the program beginning at 9:00. Everyone is invited, so come on out and bring a friend!
June 3 – Saturday – 9th Annual Camaro Day At Payne Chevrolet
Time: 9am – 1pm. , Location: 2807 Memorial Blvd, Springfield, Tennessee 37172
Come join us for Payne Chevrolet's 9th annual Camaro day! The show is FREE and will feature several new and classic cars as well as FREE food from our grill.
If you wish to bring your Camaro, give us a call at 615-384-5573 and let Steve Russell know to expect you!
June 3 "Evening At Elmwood" by Robertson County Historical Society
Saturday, June 3 at 6 PM – 8 PM at the Elmwood Cemetery in Springfield, Tennessee
Enjoy a "Picnic Dinner" and then tour the cemetery and view reenactments of the lives of people buried at the cemetery. This years characters are: Byram Payne, Mary Pike Kreiner, Lyman Orman, Louise Batts Morris, Thomas (Doc) Pitt.
Tickets are $15 and may be purchased at the RC History Museum which is open Wed. – Fri. from 10-4pm. or call 615-382-7173
June 3 – Downtown Springfield Historic District Yard Sale
Multiple downtown homes from the Courthouse square to Springfield Middle School participate in the annual yard sale with items such as furniture, décor, collectibles, clothes, electronics for sale at bargain prices. There is no start or finish time set in stone but the early bird gets the worm.
June 10 M91 Summer Fly-in/Plane & Car Show – RC Airport – 10am-2pm
Hosted by Wingnuts Aviation, LLC
Location: 4432 Airport Rd, Springfield, Tennessee 37172
Come out and join the Wingnuts Crew for M91's 2nd Annual Fly-in and Car Show in beautiful Springfield, Tennessee. And new to this year? A plane show because why should cars get to have all the fun? Come one, come all and please share and invite your friends!
ONGOING EVENTS
Every Wednesday Night "Classic Tin Cruise In"
April 26 through October every Wednesday night from 5 PM to 9 PM. Bring your car, truck or bike  to 2008 Memorial Blvd., Springfield (between Hardee's and Burger King) For more info call Shelby Horner 615-336-2257
3rd Friday Every Month – "Cruise'n N Groove'n Cruise-In" In Pleasant View
The Town of Pleasant View invites you to attend our monthly cruise-in on the 3rd Friday of each month thru October……..Times: 5:00pm – 9:00pm in "Olde Town" on Main Street.
We welcome all Classic Cars, Muscle cars, Trucks and Motorcycles. Spectators are welcome as well. Bring the family and enjoy the cars and people.
Each Month there will be the Mayor's Choice Award and each month will have a different THEME.
All invited……Cruise on in & listen to great music and visit with the car owners.
For more info, please call (615) 746-0600
Every Saturday: Robertson County Farmer's Market 
Lots of new vendors and all of your local favorites!
The Robertson County Farmers' Market at the Robertson County Fairgrounds on Memorial Blvd. in Springfield will be open Saturdays, 8:30am – 12 pm May through September.
Homemade soap/lotion, crafts,quilt, baked goods, crafts, musicians, and food trucks.
Springfield: Stokes Brown Public Library EVENTS
Lego nights, American Girl Club, Movie nights, Learn sign language, Adventure Science, Hot wheels nights, Sewing club, Open Mic lip sync nights, Fencing club, chess tournaments, Teen nights, Book club and more…. Click here for more info
Robertson County Senior Center Monthly Calendar
601 S Locust St, Springfield, Tennessee 37172. Hours of Operation: Monday-Friday 9:00am-4:00pm. Mission:Our mission is to promote independence, wellness, and advocacy for 50+ adults, their caregivers, and their families. Phone(615) 384-6367
Email: elaine@rcseniorcenter.com Newsletter & Calendar
FREE Youth Mental Health First Aid training sessions
FREE Youth Mental Health First Aid training sessions are held monthly in Robertson County. This class will teach you how to recognize the signs of depression, anxiety, eating disorders, self-harm and other common mental health issues in youth, and will teach you how YOU can help! This fun, interactive and informative class is great for parents, grandparents, caregivers, teachers, youth pastors, coaches and anyone else who has youth in their lives. You can help save a life and help youth RECOVER from mental health challenges!
Email Rebecca.macfarlane@fcsnashville.org or call 615-212-9480 for more information.
Smokey Barn News (Sponsor/Advertisement)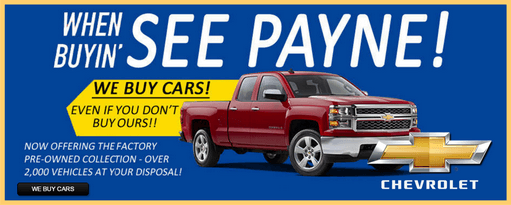 School events, church events, community fundraiser events, community gatherings, fundraisers, Announcements, Public Notices & rallies in Springfield, Greenbrier, Adams, Ridgetop, White House, Cross Plains, Millersville, Cedar Hill, Coopertown & Orlinda in Robertson County Tn, Tennessee!