Public Notices, Community Events & Announcements

Public Notices, Community Events & Announcements 
ROBERTSON COUNTY & SURROUNDING MIDDLE TENNESSEE
March 26th Milldale Presbyterian Church Spring Pic-N-Grill
Milldale Presbyterian Church will have its spring community event, Pic-N-Grill on Sunday March 26th at 6 p.m. Come have a Hamburger or Hot Dog and stay for the music. Our regular pickers, Deanie Richardson and Dave Ristrim will be bring the talent with them and we look forward to a great evening of toe taping fun.
March 27 Millersville Library – "The First Seed Library"
The Millersville Public Library presents its first Seed Library. There will be an information session regarding the Seed Library on Monday, March 27 at 6pm that includes a presentation by Lee Ann Faust of the UT Extension Institute of Agriculture. The session and seed library will be at the Millersville Library at 1174 Louisville Hwy in Millersville, TN. You must have a Millersville library card to check seeds out. If you don't have a card, you can sign up free of charge. You can take a total of five packets, and we will have vegetable, flowers, and herb seeds available.
April 1st Robertson County Republican Party Meeting
Saturday, April 1st is our next meeting of the Robertson County Republican Party. Our guest speaker is Metro Council Member and Tennessee Chairman for the Donald Trump Campaign, Robert Swope. Robert will be discussing current events in Nashville and the nation. We will also have our town hall meeting with Senator Roberts and Representative Kumar.
We meet at the Senior Center on Locust Street, just off the square in Springfield. You are invited to join us for breakfast at 8:30, with the program beginning at 9:00. Everyone is invited, so come on out and bring a friend!
April 8 "Single Mom Celebration" 10AM- 1PM  Bethlehem Baptist Church
Come join us as we celebrate you! You deserve to be pampered: Free haircuts, Make up, Manicures, Food and much more!
Bethlehem Baptist Church 3323 Bethlehem Rd., Springfield TN 615-643-0333
Fun activities for kids &  Free gift bags for the first 100 Moms!
Go to www.bbcforall.org and pre-register to guarantee your free haircut appointment registration (deadline March 20)
April 8 – Saturday at 2 PM – 4 PM – Coopertown – Meet The Easter Bunny
2525 Burgess Gower Rd., Springfield, Tennessee 37172
Get your photo made with the Easter Bunny for free! Enjoy sweet treats and smiles brought to you by the Coopertown Community Development Committee.
April 15th Easter Egg Hunt – Pleasant View Community Park
JOIN US!! Saturday April 15th for the Pleasant View Community Easter Egg Hunt! Egg hunts begin @ 2pm! Games, inflatable's, candy, prizes for the golden egg, and face painting.
Schedule: 2 PM – 2 years old and under, 2:15 PM – 3 years old to 5 yrs, 2:30 PM – 6 yrs.  to 8 yrs., 2:45 PM – 9 yrs.  to 12 yrs.
Sponsored by the Pleasant View Volunteer Fire Department
Hope to see you there!
ONGOING EVENTS
Springfield: Stokes Brown Public Library EVENTS
Lego nights, American Girl Club, Movie nights, Learn sign language, Adventure Science, Hot wheels nights, Sewing club, Open Mic lip sync nights, Fencing club, chess tournaments, Teen nights, Book club and more…. Click here for more info
Robertson County Senior Center Monthly Calendar
601 S Locust St, Springfield, Tennessee 37172. Hours of Operation: Monday-Friday 9:00am-4:00pm. Mission:Our mission is to promote independence, wellness, and advocacy for 50+ adults, their caregivers, and their families. Phone(615) 384-6367
Email: elaine@rcseniorcenter.com Newsletter & Calendar
FREE Youth Mental Health First Aid training sessions
FREE Youth Mental Health First Aid training sessions are held monthly in Robertson County. This class will teach you how to recognize the signs of depression, anxiety, eating disorders, self-harm and other common mental health issues in youth, and will teach you how YOU can help! This fun, interactive and informative class is great for parents, grandparents, caregivers, teachers, youth pastors, coaches and anyone else who has youth in their lives. You can help save a life and help youth RECOVER from mental health challenges!
Email Rebecca.macfarlane@fcsnashville.org or call 615-212-9480 for more information.
Smokey Barn News (Sponsor/Advertisement)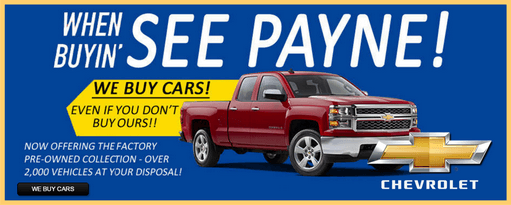 School events, church events, community fundraiser events, community gatherings, fundraisers, Announcements, Public Notices & rallies in Springfield, Greenbrier, Adams, Ridgetop, White House, Cross Plains, Millersville, Cedar Hill, Coopertown & Orlinda in Robertson County Tn, Tennessee!