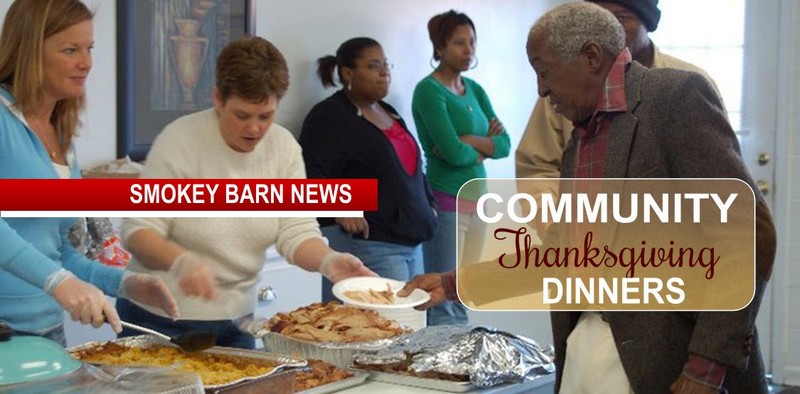 2022 Thanksgiving Community Meals, Turkey Shoots & The Classic "Charlie Brown Thanksgiving" TV Special
ROBERTSON COUNTY TENNESSEE: (Smokey Barn News) – With Thanksgiving around the corner, some families may have trouble putting a meal on the table for that very special day. As we move into the Thanksgiving season, Robertson Countians are invited to enjoy a free meal and a place to get out of the cold by area churches. In some cases, meals may even be delivered to the homes of individuals who can't go out.
You will also find info on two local turkey shoots and the annual television classic "A Charlie Brown Thanksgiving"!
Note: Restaurants that will be open for Thanksgiving 2021: click –> Here
November 24, 2022: Springfield Baptist Church Thanksgiving: There is no cost for the meal.
Community Thanksgiving Meal for shut-ins, the elderly, the disabled or anyone in need.
When: Thursday, November 24, 2022
A meal of turkey, dressing, sweet potatoes, green beans, cranberry sauce, roll and dessert will be prepared at Springfield Baptist Church on Thanksgiving morning. Delivery, pickup or dine-in is available between 11am – 1pm.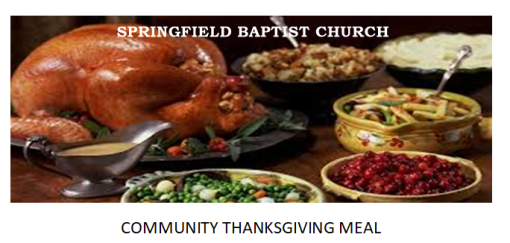 Sign-up for delivery
Sign-up for delivery by Tuesday, November 22nd at 615-384-3581 or 615-618-0397. Leave the name, address, number of meals needed and a phone number in case we need additional information. No cost for delivery.
SPRINGFIELD BAPTIST CHURCH
400 N. Main St.
Springfield, TN 37172
615-384-3581
We need your help! Items Needed
Items can be dropped off in the white carts around the church or the fellowship hall by Tuesday, November 22nd. Please mark them "CTM".
Items needed to prepare these meals are:
• Dressing
• Green beans – Industrial size cans
• Sweet potatoes
• Cranberry sauce
• Ready to serve rolls
• Pies
Monetary Donations:
Donations can be made to help with the cost of turkeys/dressing. Please make donations payable to Springfield Baptist Church marked "CTM".
Volunteers:
Volunteers are needed beginning at 8am on Thanksgiving morning to help prepare and package meals. Delivery begins around 10:30-11am.
Any questions, please contact Kim Allen 615-618-0397
Springfield's Grace Baptist Church – Community Thanksgiving Meal located at the Center In Springfield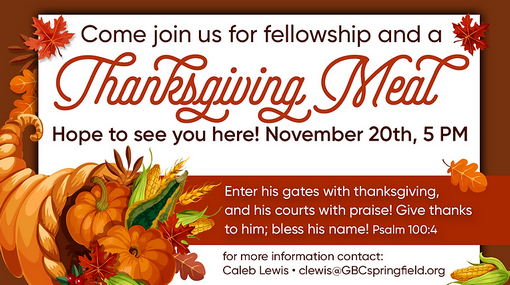 "Please join Grace Baptist Church as we host our annual Thanksgiving meal on Sunday, Nov. 20th at 5 P M AT THE CENTER, 401 N. Main Street.
CALL TO RESERVE:
Our meal is open to the public, however, we do ask that you call our Admin Office to reserve your spot. Our meal will be at the Center in Springfield. We would love to have you join us!
Admin Office Hours: Mon – Thurs 8 – 5 PM, Friday 8 – 12.
2100 Park Plaza Dr. Springfield (615) 384-3393 www.gbcspringfield.org
Byrum Porter Senior Center & Orlinda Baptist Invite You To A Thanksgiving Community Meal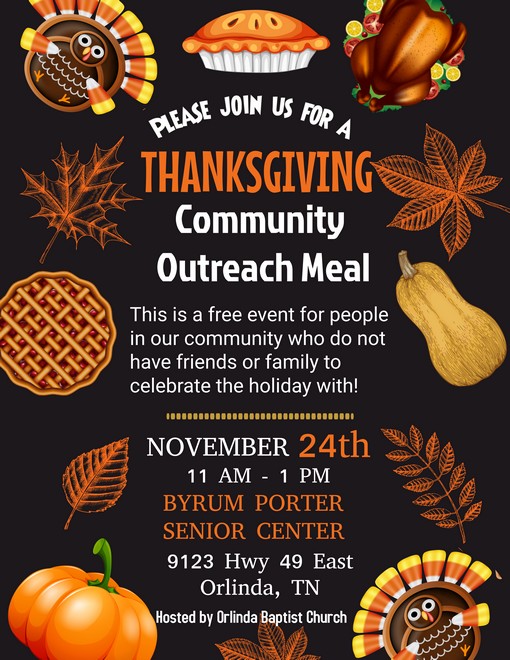 Orlinda Baptist Church is hosting a community Thanksgiving Dinner on Thursday, November 24th, from 11 AM until 1 PM at the Byrum Porter Senior Center in Orlinda.
Please join us for a Thanksgiving community outreach meal. This is a free event for people in our community who do not have friends or family to celebrate the holiday with.
Location: Byrum Porter Senior Center – 9123 Highway 49 E. Orlinda Tennessee hosted by Orlando Baptist Church
November 20: (White House, TN) Temple Baptist Church in White House, TN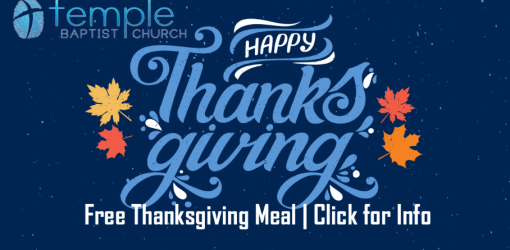 WHITE HOUSE, TN – In partnership with the guidance office of White House High School and Temple Baptist Church on Marlin Road, free Thanksgiving meals are being offered to the local community.
CALL TO RESERVE:
The hot meals will be delivered to your home in the White House, TN area on Sunday, Nov. 21st from 3-5 p.m.
Anyone needing or requesting a meal may sign up by calling Temple Baptist church office 615-672-5339.
November 23-27: A Charlie Brown Thanksgiving
Apple TV+ recently announced that it will make all of the Charlie Brown holiday specials free for nonsubscribers from November 23 through November 27.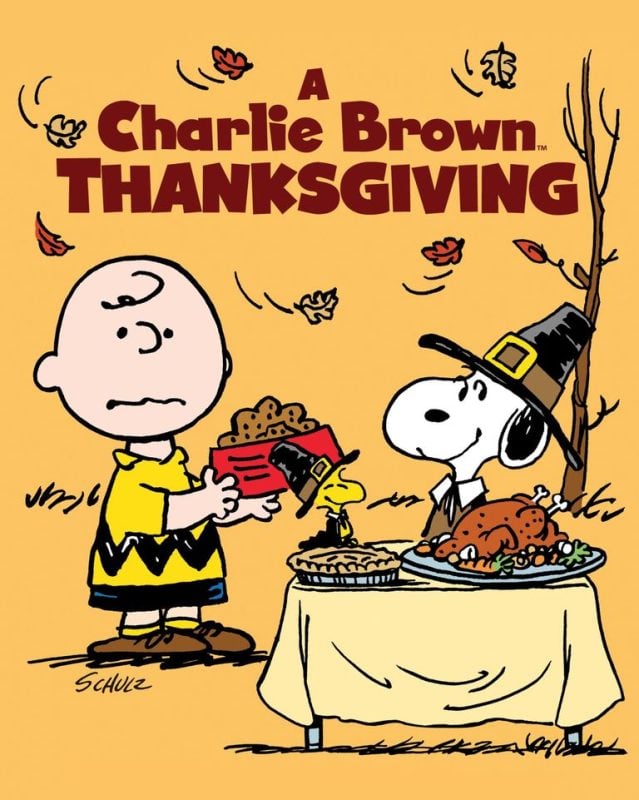 NOTICE: Food Assistance Available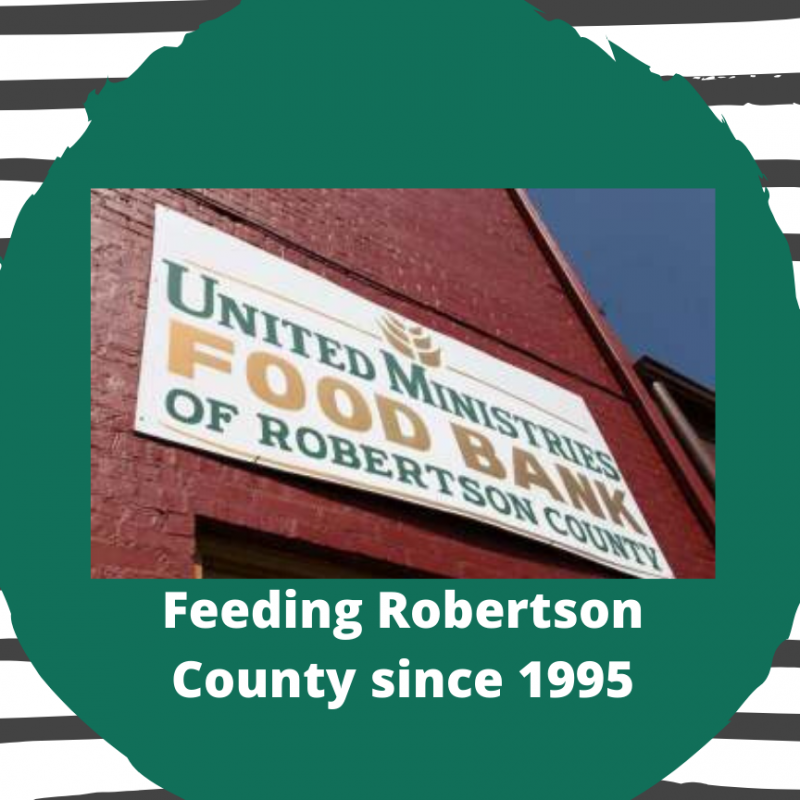 The United Ministries Food Bank would like to inform the residents of Robertson County that they are still helping with food needs.
If you are struggling to put food on your table they can help.
They are located at 808 S Main St. (beside Cope). Familes need to have ID's and Birthdays dates for all living at their residents.
Residents are welcome to come in monthly for assistance. If you have questions please call 615-384-8306.
Hours: Open Monday thru Thursday 10:30AM to 1:30 PM.

Notice: Food Pantry – Bethlehem Baptist Church Drive By Pantry 
Please drive up to Building A from the Hwy 76 entrance. Residents are asked to show proof of residence and an SSN# for each resident.
The drive-by pantry will be open on Wednesdays from 11am to 1pm.
Bethlehem Baptist Church – 5081 Bethlehem Road – Springfield, TN. 615-643-0333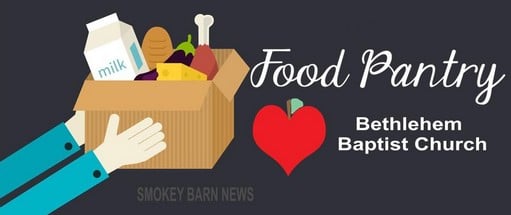 Community Resources For Robertson County Families
Resources for local families and Veterans such as food assistance, clothing, Health and financial assistance
–> CLICK THE BANNER < —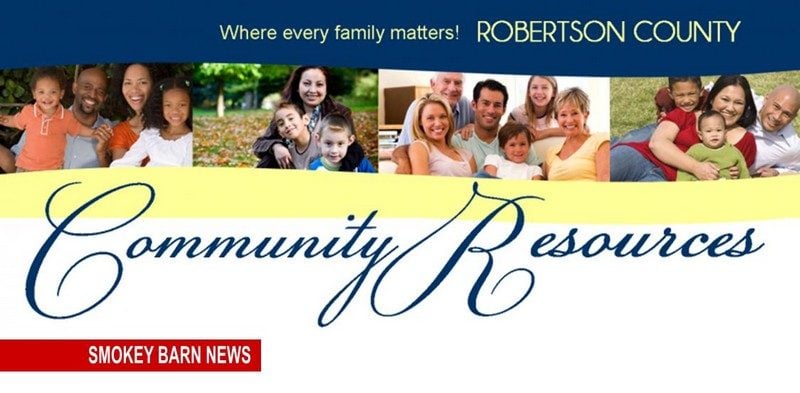 UPCOMING LOCAL EVENTS…
Veterans Day Lunch, Veterans Concert, Turkey Shoots, Christmas Parades, Winter Wonderland & More
ROBERTSON COUNTY & SURROUNDING MIDDLE TENNESSEE
COMMUNITY EVENTS & ANNOUNCEMENTS
November 12: You're Invited! 2022 Poinsettia Open House By South Central Growers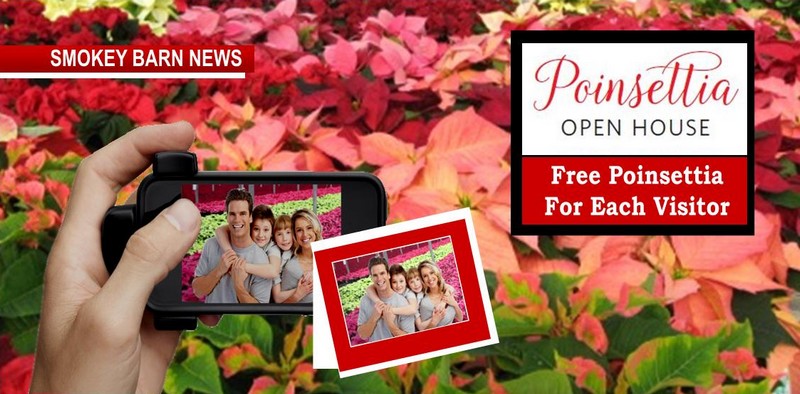 Saturday, November 12, 2022 from 10:00 AM to 2:00 PM
Come see a beautiful array of almost 500,000 poinsettias at South Central Growers!
South Central Growers of Springfield, TN would like to invite the community to its annual Poinsettia Open House on Saturday, November 12, 2022 from 10:00 AM to 2:00 PM located at 4724 Hire Road | Springfield, TN
Take a guided walking or golf cart tour of the facility, while learning the life of a Poinsettia from cutting to shipment to our stores.
Bring your FAMILY AND FRIENDS and enjoy a tour of our poinsettia crop.
FREE POINSETTIA FOR EACH VISITOR!
Additional poinsettias are available for purchase. They make great gifts and accessories for holiday parties, weddings, and church events.
Take Photos by our stunning Poinsettia Tree display!
Poinsettia Proceeds benefit: The Master's Table in Springfield, TN
South Central Growers, Inc. is a wholesale greenhouse located at 4724 Hire Rd. in Springfield, TN. Phone: (615) 384-2366
Bring friends & family & don't forget the camera for Unique Christmas Photos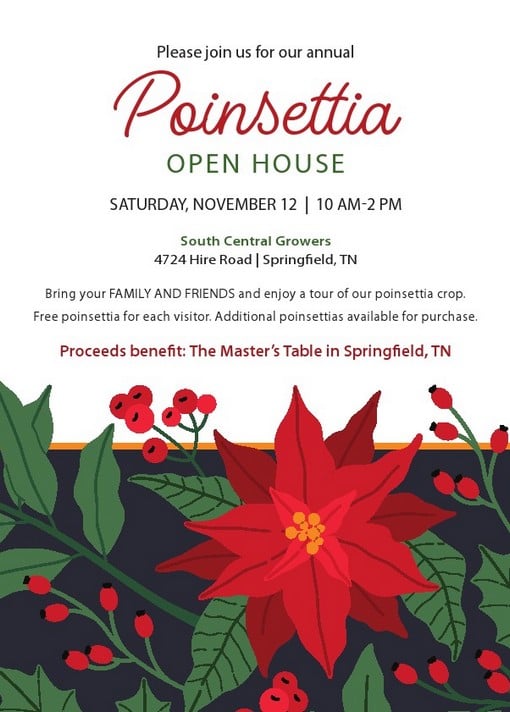 November 12, 2022 (Greenbrier, TN): Bobcat Bazaar and Donut Dash – Greenbrier High School *Home of the Bobcats* AT 8 AM – 3 PM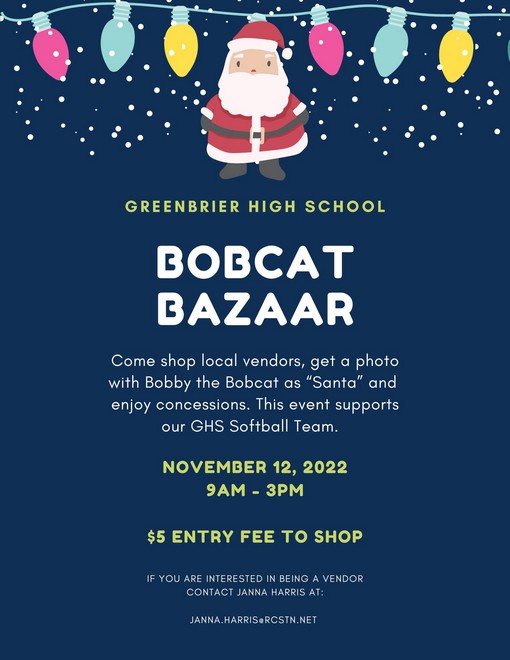 Come out to the Bobcat Bazaar and Donut Dash! It will be a great day filled with running, shopping, food, and fun. Come and join us!!!

November 15th: Community band performs a "Veterans Honor" concert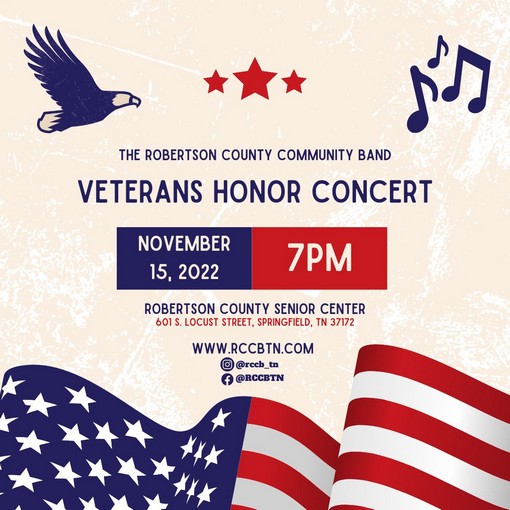 The Robertson County Community Band will present a "Veterans Honor" concert on Tuesday, November 15th at the Springfield Senior Center located at 601 S. Locust Street in Springfield. The concert will begin at 7:00 pm and is free. Refreshments will be served during intermission.
The program will include "American Legion March", "An American Celebration", "Shenandoah", and the "Armed Forces Salute" – which is a tribute to all branches of our military. Following the intermission, the band will perform jazz pieces such as "Fly Me To The Moon", "It's Only A Paper Moon", "Sweet Georgia Brown" and a medley of big band pieces.
The Robertson County Community Band, in its seventeenth season, is always looking for new members. For more information about the concert, joining the band, or sponsorship, please call Janet Ozimek at 615-973-5771. Ozimek can also be contacted at [email protected]
We invite everyone in Springfield and surrounding communities to come join us as we express our appreciation to all who have served.
Two Area Fall Turkey Shoots Starting October In Robertson Co.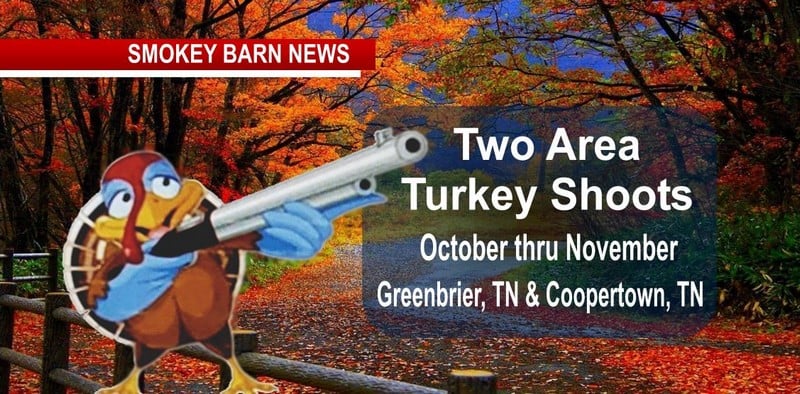 The Greenbrier American Legion Post 45 and the Coopertown Men's Club would like to invite everyone out to their annual Turkey shoots starting in October. There will be prizes, raffles along with food and refreshments. We have provided the full details below.
Greenbrier American Legion Post 45 Annual Turkey Shoot
American Legion Post in Greenbrier, TN (MAP) will be holding their annual traditional turkey shoot on Saturdays starting October 1st from 8 AM to 12 noon through November 26the from 8 AM to 12 noon.
Stock guns only. No custom guns or barrels over 36″. Prizes include but not limited to: Turkey, Bacon and Ham. Hot and cold refreshments will be available.
*Proceeds assist local veterans and the Greenbrier American Legion Post 45.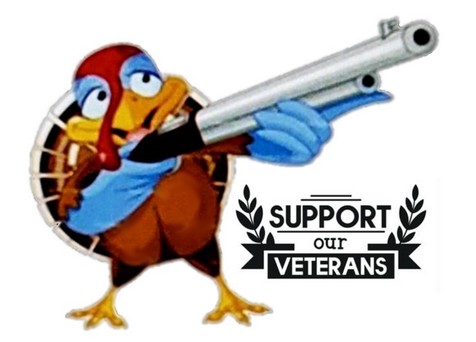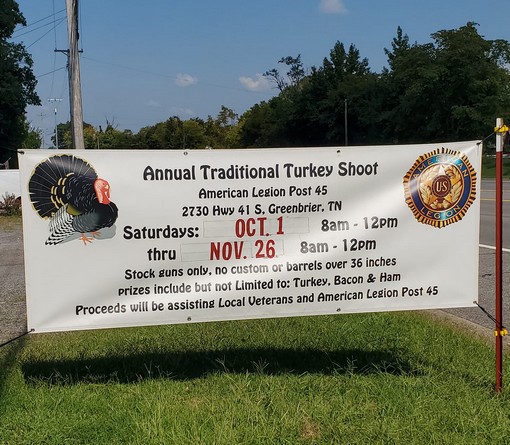 Coopertown Men's Club Annual Turkey Shoot
The Coopertown Mens Club will be holding their annual turkey shoot on Saturdays beginning October 22nd from 8am to 2pm through November 19th from 8am to 2pm at the Elelmentary school across from city hall (MAP) Directions: From Highway 49 turn onto Burgess Gower Road at the elementary school 2560 Burgess Gower Rd across from City Hall.
• Turkey shot $4 each for $20 gift card
• Ham shot $7 each
• 12, 16, 20 and 410 shells provided
• No outside ammunition allowed
• We have shotguns available for use if needed
• Academy Sports gift card for Remington 1100 Semi Auto 12 gauge shotgun. Raffle tickets $1
• Breakfast, lunch and soft drinks available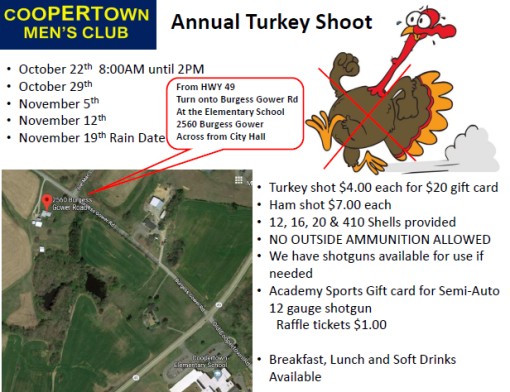 November 19, 2022 Thanksgrilling Event! Ace Hardware Springfield from 11 AM – 2 PM
Ace Hardware Springfield is hosting our Thanksgrilling event! Come out for grill demos for your Thanksgiving holiday!
A Smokey Barn News Sponsor!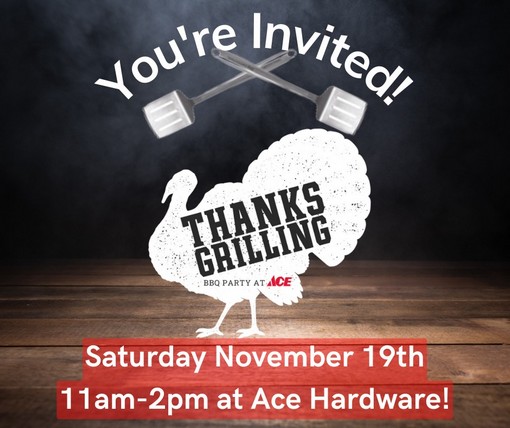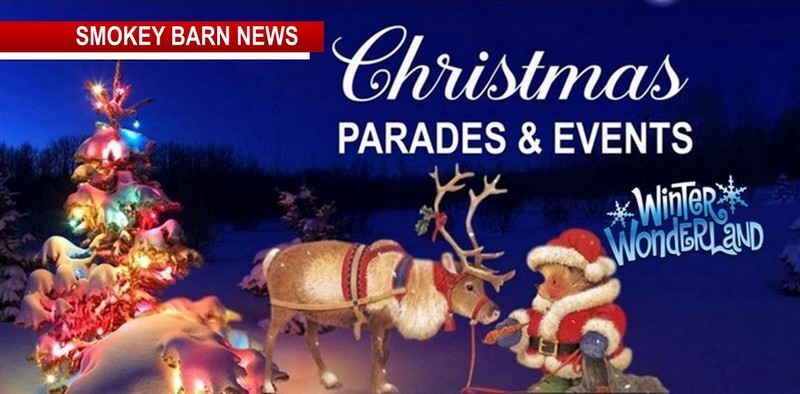 (Springfield, TN): SATURDAY, NOVEMBER 19, 2022 AT 6 PM – Springfield Christmas Parade – Rudolph's Night to Shine
This year's parade will once again be held at night! We want to see tons of colorful bright lights and of course there will be a winner for Best Float Design and the winner will be based off of keeping in line with the theme. We all need some extra cheer and there is no better place to get your fill than the Springfield Christmas Parade. Bring your best, we cannot wait to see you!
'Kiwanis for Kids' Toy Drive
The Chamber of Commerce is one of the collection sites for the 'Kiwanis for Kids' toy drive. We will have toy collection boxes at the parade check-in site. Parade registration fee is a new unwrapped toy for Toys for Tots per vehicle/float. We ask that groups of 5 or more bring multiple toys. The need is bigger than ever this year. We will also accept cash/gift cards for Walmart etc to shop for the older children.
NO LIVE SANTA'S ALLOWED ON FLOATS!!
There is ONLY one Santa in the Christmas Parade and we have secured him and Mrs. Claus.
Please Register ONLINE through the ticket link if you want to be in the parade so that we can communicate with you with details for parade staging.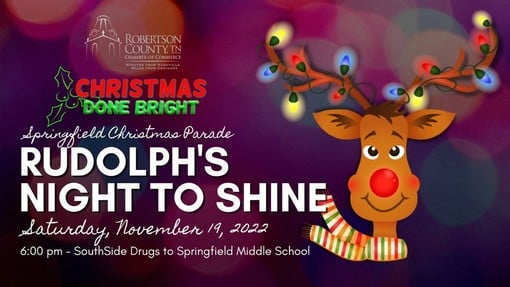 Reload this page often to see new events added…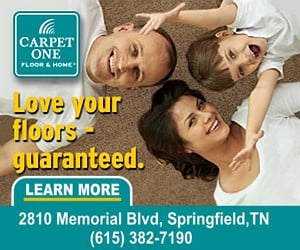 (Goodlettsville, TN) RiverGate Mall: Saturday, Nov. 19, 2022 SANTA'S ARRIVAL EVENT at 12 PM – 2 PM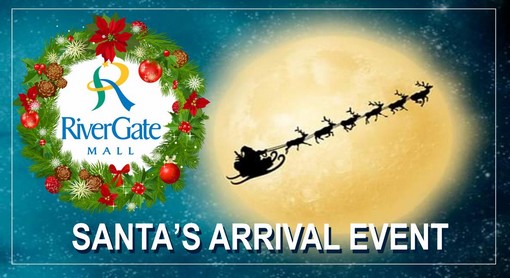 1000 Rivergate Pkwy, Goodlettsville, TN 37072
Welcome Santa in from the North Pole!
Face painting * Selfie Station * Balloon Artist * Bounce House * Character Visits *
Gift Bags-1st 250 kids * Milk & Cookies–1st 250 kids * Special Appearance from Santa Clause
Santa's Arrival Event will be located inside and to the right of the food court eateries
A huge thank you to our sponsors: The Next Level Games, Chick-fil-A and Murray Filter Sales & Service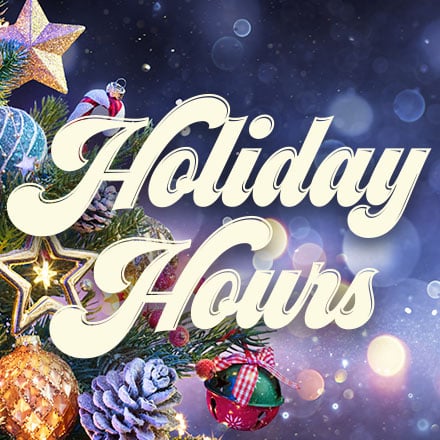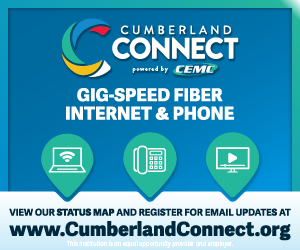 (Ridgetop, TN): December 2, 2022 at 7:00 p.m. – Ridgetop Natural Gas Christmas Parade
Friday Set up at Watagua Elementary School. Float Line-Up begins at 5:30 p.m. All floats must be in position by 6:30 p.m. to participate. Parade will being promptly at 7:00 p.m. Important must follow drop-off points and appropriate float entrance route. No float can have a Santa or Mrs. Clause on it. The city will take care of that.
Float application: Click Here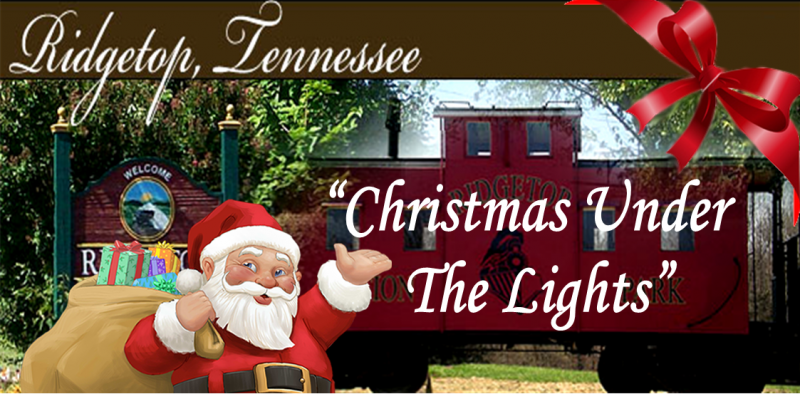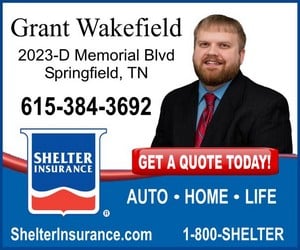 TOYS For Tots: Greenridge Civitan Club in Greenbrier, TN
The toys collected will play a huge role in providing Christmas to local families in need.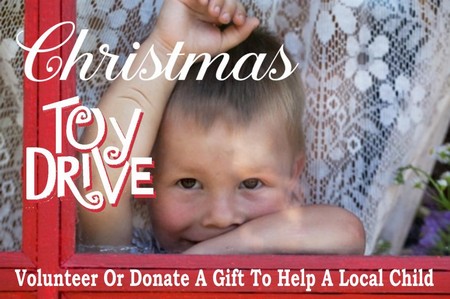 Families in need can find applications at the Greenbrier Dollar General or Greenbrier Cash Express and Ridgetop Farmers Bank.
Donations:
Donations can be dropped off at the Cash Express in Greenbrier.

(Springfield, TN) Breakfast with Santa – Stokes Brown Public Library
Mark your calendars…Breakfast with Santa is Saturday, Dec. 3rd from 9:00 – 11:00 am! Come get a free picture taken with the jolly old elf and enjoy some free pancakes, too!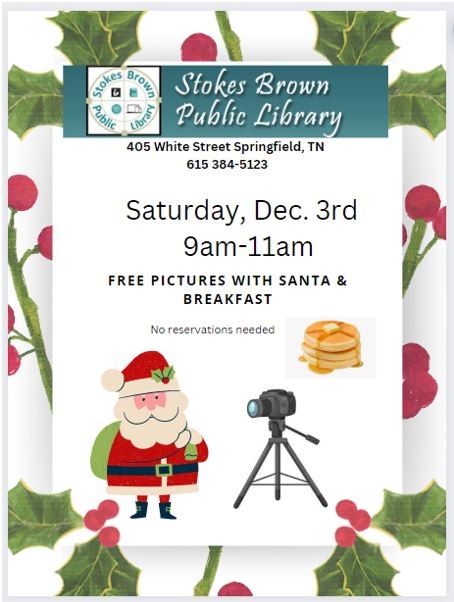 (Pleasant View, TN):  December 3, 2022 @ 10:00AM – "Christmas Movies" is the theme! Floats, candy, cars, Toy Drive, Santa and more!

Reload this page often to see new events added…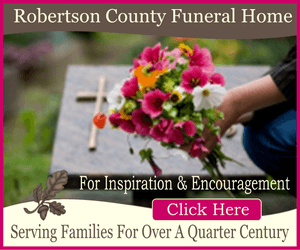 (Cross Plains, TN): SATURDAY, DECEMBER 3, 2022 AT 7 AM – Christmas in Cross Plains
Event by Visit Cross Plains TN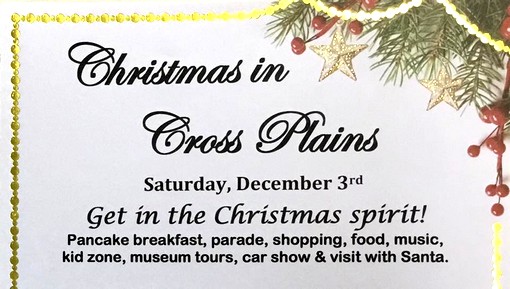 Get in the Holiday Spirit! Come to downtown Cross Plains and join us for pancakes, parade, car show, music, shopping & food.
Activities start at 7am with our pancake breakfast at city hall. Shopping begins at 9am and closes at 2pm with vendors located close to our 4-way stop.
Parade at 10am followed by music, tours at the Doctor's House Museum & Library and the car show.
Oh, did I mention a kid zone & visit with SANTA!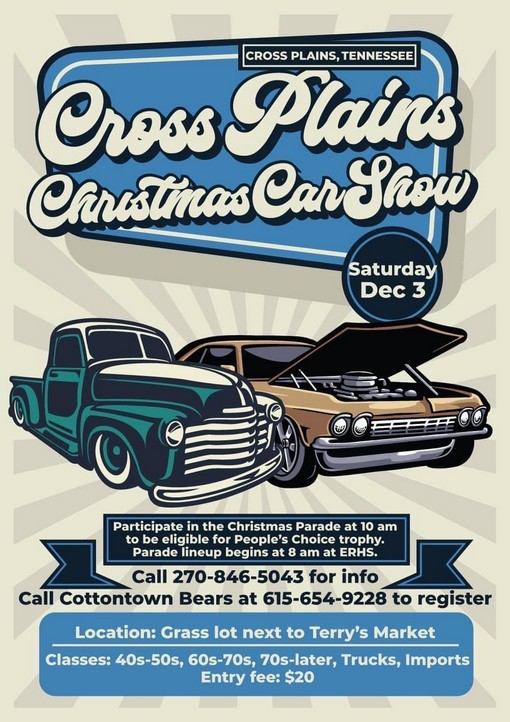 Reload this page often to see new events added…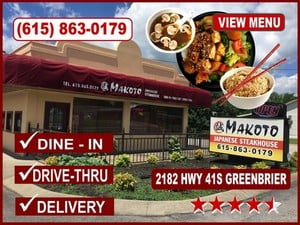 (Adams, TN): December 3, 2022, Christmas Parade with Milk & Cookies with Santa afterward. Time to be announced soon! (reload this page for updates)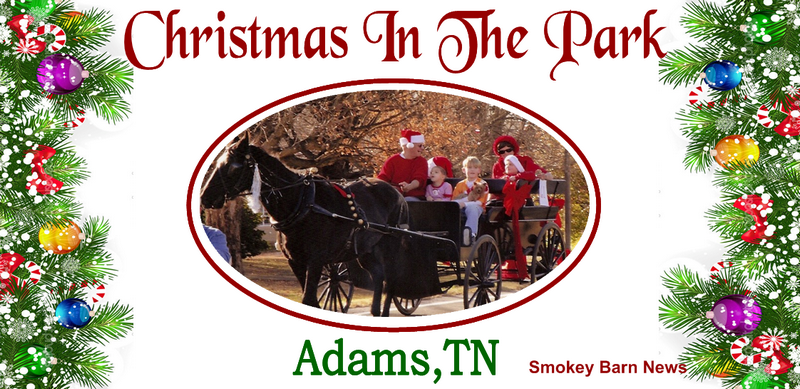 Reload this page often to see new events added… 

(Greenbrier, TN): December 3, 2022 – Christmas In the Park at Louise Martin Park from 10AM to 3PM.
Retail vendors, food trucks, Christmas games, Kids' activities, Santa, and more!
Christmas Parade at 6PM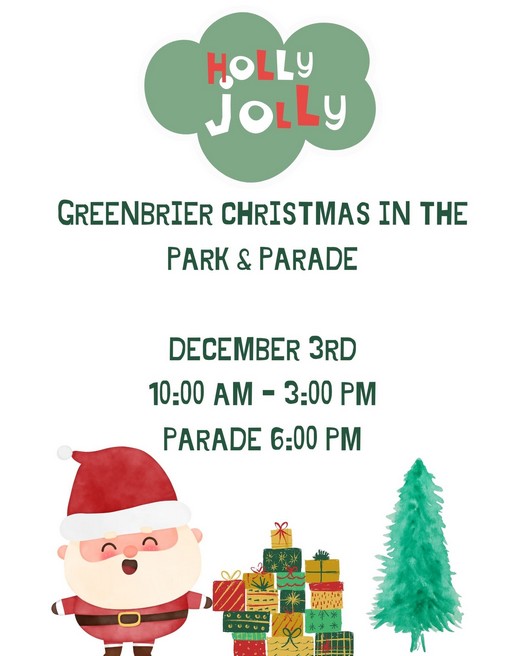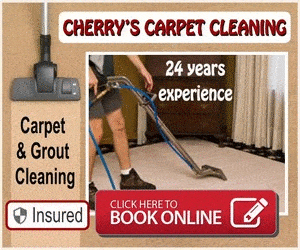 (White House, TN): SATURDAY, DECEMBER 3, 2022 AT 3 PM – 5:30 PM – Christmas Parade & Christmas on Main Street
Location: Billy S Hobbs Municipal Center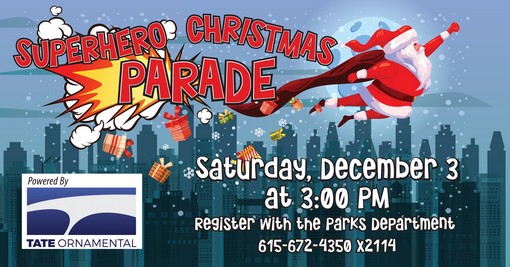 Event by White House Area Chamber of Commerce and City of White House, Tennessee – City Administrator's Office
Tate Ornamental is proud to power the annual White House Christmas Parade with a super fun, Super Hero Christmas theme!
Register to be part of the parade here and make sure to give plenty of details on your float so the Parade Emcees can tell the crowd all about you when you reach the Grand Stand!
The parade will leave White House Municipal Park on Highway 76 at 3:00 pm and head East towards City Hall, turning South onto Highway 31W and ending at the intersection of West Drive and Highway 31W where floats will disperse.
Walkers that are participating in the parade will continue back to the park via West and Elementary Drive. Please note traffic will be blocked near the parade route for approximately an hour beginning at 3:00 pm or until the parade is over.
The parade will feature floats and entries from individuals, local businesses, schools and churches. There will be awards for the top three entries as determined by a panel of judges selected by the White House Parks & Recreation Department.
Immediately following the Tate Ornamental White House Christmas Parade will be A Main Street Christmas Celebration!
Activities will include:
– Free Refreshments
• Cookies & Milk Compliments of
White House Utility District
• Free Hot Cocoa from Deja Moo
• Free Popcorn & More
– Live Music from local school choirs
– Free photos with Santa in the Library
– Letters to Santa Station compliments of White House Dental
– Mayor of the Day sponsored by Simmons Bank
– Tree Lighting Ceremony

Reload this page often to see new events added…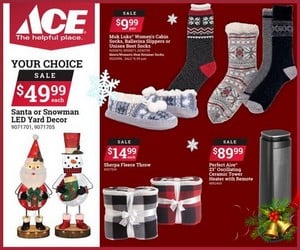 (Portland, TN):  SATURDAY, DECEMBER 3, 2022 AT 3 PM – 6 PM
Portland Christmas Festival & Parade – "Winter Wonderland"
Event by Portland Chamber of Commerce
Main Street activities begin at 3pm including food vendors, live music, cookie decorating, visit with Santa and more!
Parade will begin at 5:30pm at Freedom Drive and travel south on Highway 109 to Portland East Middle School. This year's theme is "Winter Wonderland."
Email [email protected] or fill out the parade application online

(Millersville, TN): December 10th, 2022 @ 1pm – Ugly Sweater Christmas Parade,  Ugly Sweater Contest, Christmas Movies & Popcorn at the Millersville Community Center.
Beginning at 1pm, Louisville Hwy will be shut down from Pole Hill Road to Long Dr. for the parade. The roadway will reopen right after the parade.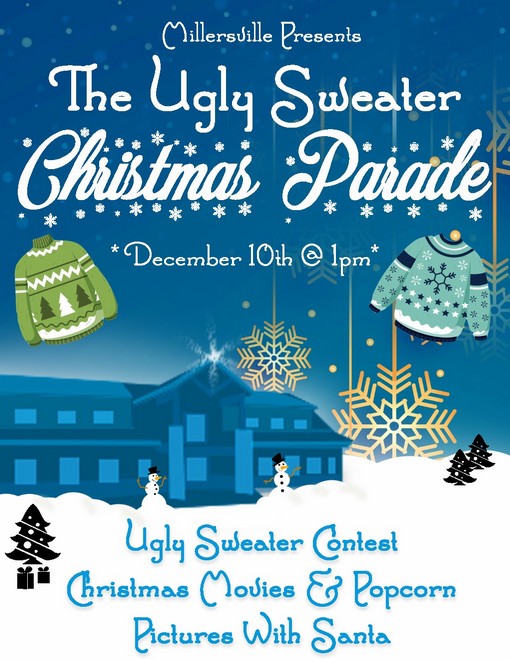 Reload this page often to see new events added…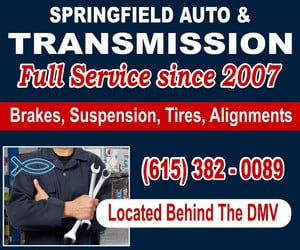 Springfield Parks & Recreation Present "Winter Wonderland 2022"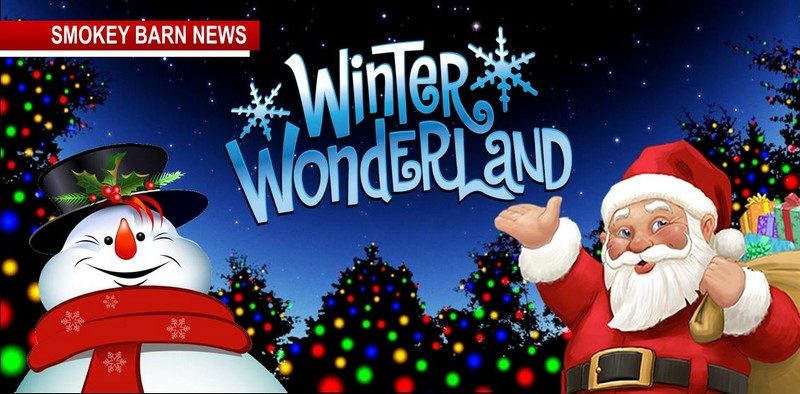 Enjoy thousands of Christmas lights and more than a dozen holiday scenes this holiday season.
Location: J. Travis Price Park, 4155 Wilks Road
Dates:
Friday, December 9 Thru Friday, December 23, 2022
will be drive-through every night. Time: 5:30 PM – 9:00 PM
PLUS TWO WEEKENDS….
Live Petting Zoo, Food Trucks & Santa
Weekend Dec. 9th and 10th:
walk-through or drive-through. Time: 5:30 PM – 9:00 PM
Weekend Dec. 16th and 17th:
walk-through or drive-through. Time: 5:30 PM – 9:00 PM
Fee: Free admission!
According to Springfield's Parks & rec Director Terry Martin, "All parking will be in the back of the park by the ballfields with shuttle buses running from the back to the front on the 9th, 10th 16th and 17th.
It has been two years since we have opened the park to walk through and we are excited for everybody to come out and get out to enjoy the sights and the scenes along with the lights and have a great time with your family. We will have picnic tables at the food truck area where you can sit down and eat and enjoy yourself and live Christmas music all through the park."

Reload this page often to see new events added…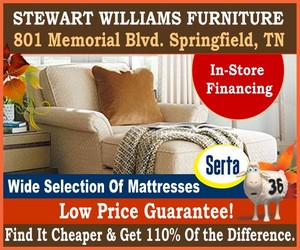 December 22-25: A Charlie Brown Christmas Airs on TV!
Apple TV+ announced that it will allow everyone (even non subscribers to watch the holiday special for free from December 22 to December 25.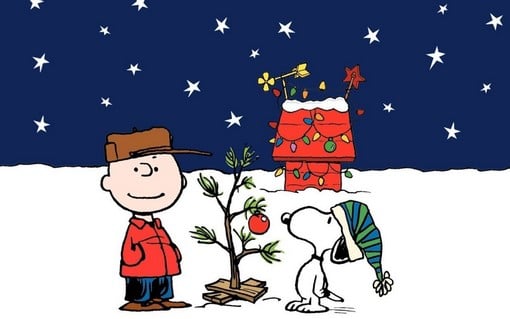 SHARE YOUR LIGHTS WITH SMOKEY READERS
If you are proud of your Christmas Lights and decorations and you are comfortable with hundreds of people driving by your home, send us a video or photo to [email protected]
If you know of any other great light displays in the area, let us know.
Email:
OR


ONGOING EVENTS
Millersville, TN Library
Click the Banner below for the full calendar of events including Art ventures, storytimes and more!

White House, TN Library
Click the Banner below for the full calendar of events including sewing, storytimes, anime' drawing, chess club and more!


Springfield's Stokes Brown Library
Click the banner for all the summer activities planned!


Robertson County Senior Center In Springfield, TN
Lots of fun events every month, sign up for the newsletter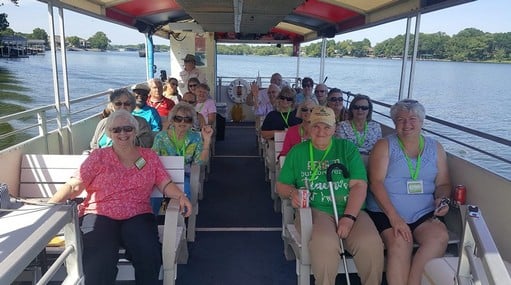 Our Operating hours will remain from 9:30am- 2:30pm. This allows adequate time to sanitize and prepare for activities.
We plan to add many activities in May like, our Harmonica class, another exercise class, etc. We also plan to start our "Out & About trips again!
WOO Hoo! Things are really looking up!
Can't wait to see your smiling face!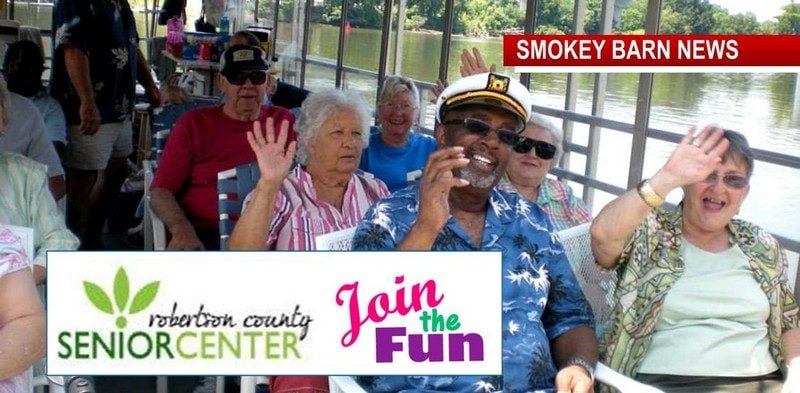 Check out all the fun activities planned each month, Join us on FaceBook

(Robertson County, TN)
The Robertson County Animal Control is overwhelmed by the current overpopulation of pets in our county
We have been working diligently to improve the situation in our area and lower our euthanasia rates. This has only been possible with support from our commissioners and mayor, and leadership of our Director Kevin Clinard. We promote spay and neuter. Please contact our office for information on low cost spay and neuter or to schedule to have your pet fixed.
Robertson County Animal Control
2900 W. County Farm Rd.
Springfield, TN 37172
Email: [email protected]
Phone: 615-384-5611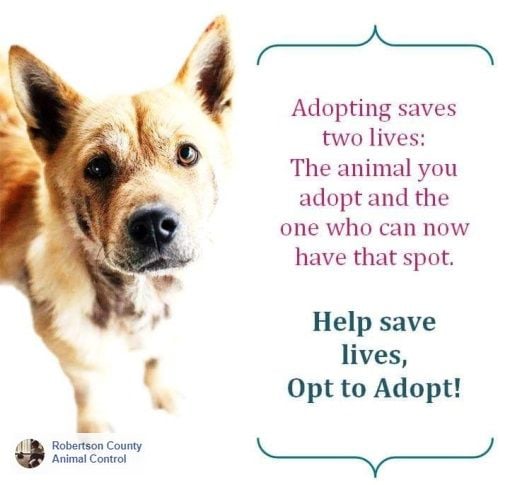 Orlinda, TN Byrum Porter Senior Center
ORLINDA TENNESSEE: (Smokey Barn News) – The Byrum Porter Senior Center in Orlinda, TN offers…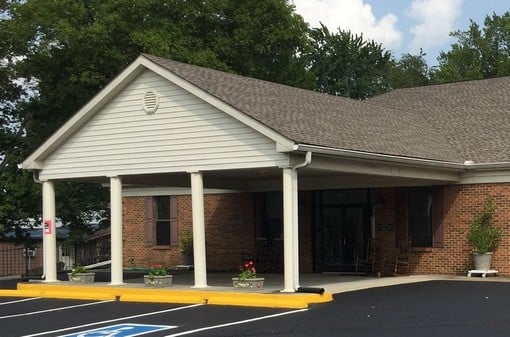 Byrum-Porter Senior Center in Orlinda, TN is open Monday – Friday from 8 am to 4 pm
We have everything from exercise classes, day trips, mystery lunches, extended trips, card games, dances and much, much more.
Checkout our newsletter to find out more about our dance themes, class times and trips on our website byrumporter.com or follow us on Facebook at Byrum-Porter Senior Center for all our fun activities.
Fitness after 50, Yoga & Tai Chi Exercise Classes, Dominoes, Canasta, Karaoke, Bridge, Shanghai Rummy, Footcare & Nail Appointments, massage appointments, paint classes and more. Request our monthly newsletter with all the details, just send an email to: [email protected]
Visit our exercise room
We have treadmills, stationary bikes, step climbers and a vibration training platform. If you can't get to our exercise classes or aren't comfortable in a group why not try this instead.
Thursday Night Dances: 
Come dance to the great tunes by The Good Time Charlie Band every Thursday night. Good Time Charlie Band rents the center on Thursday nights starting at 7 pm. Doors open at 6 pm. Limited menu available starting at 6 pm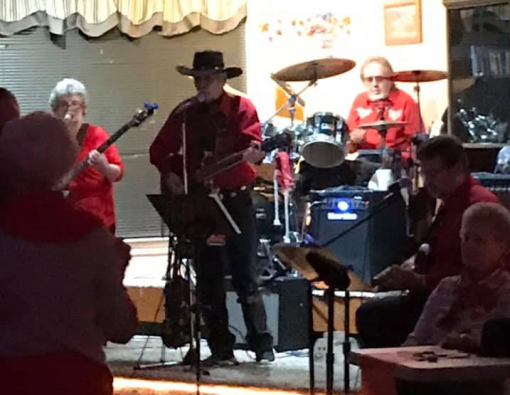 We love to Travel – Our 2021 Trips Collette Trips:
To view these trips, click here.
*All trips are subject to change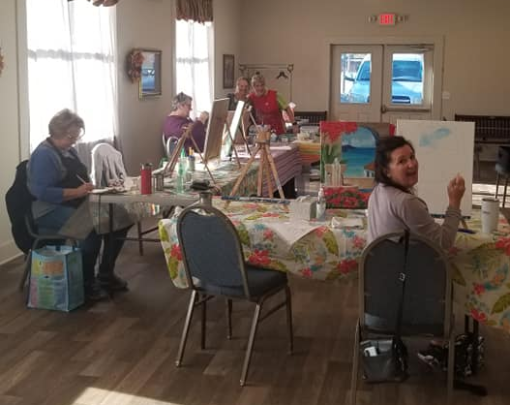 All events are subject to change. Changes will be posted on our Facebook page and our website.
Home Health supplies
We have walkers, canes, crutches, toilet risers, toilet bars, bed assist bars and a shower seat to loan if needed. We also have personal disposable hygiene items.
For updates call 615-654-3161
Location: 9123 Highway 49 E Orlinda, TN 37141
*The Center exists to make life more enjoyable for older adults, who reside in Orlinda and surrounding areas. Activities, Dances, Trips and much more.
*Coffee is always ready and waiting for you.