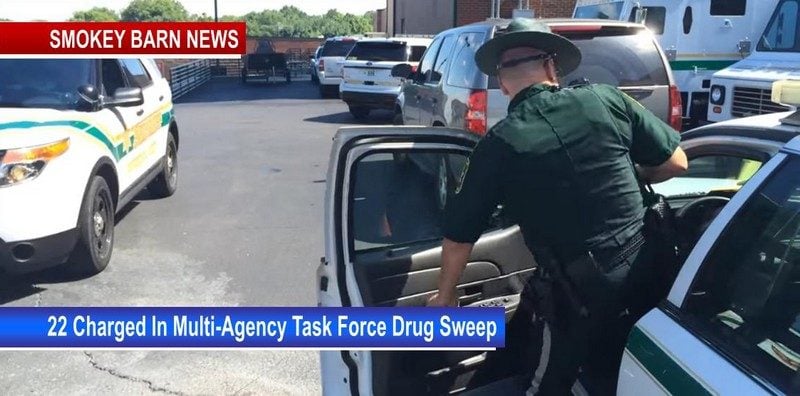 22 In Custody After Early Morning Warrant Sweep 
SPRINGFIELD TENNESSEE: (Smokey Barn News) – The Robertson County Sheriff's Office, partnering with Springfield Police and the Bureau of Alcohol, Tobacco and Firearms (ATF) announced that they have taken 22 people into custody following a joint warrant sweep in early morning raids Monday. Many of those targeted in the sweep had been charged after a recent investigations into the illegal sale and distribution of prescription drugs.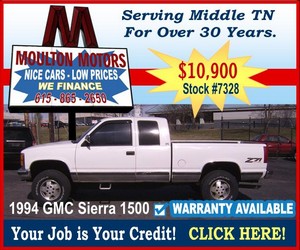 There was a total of 81 charges on 22 people in the operation. At the time of the operation, some were already in custody on other charges.
"The illegal use and distribution of prescription drugs is one of the biggest issues we face locally and nationwide," said Chief Deputy Michael Van Dyke. "We have seen a return of the opioid epidemic which threatens the safety of our community."
During the arrest, detectives also seized one illegally possessed gun as well as a vehicle involved in the sale and delivery of dangerous drugs.
"We are grateful for our partners, Springfield PD and the ATF, for making this operation a success," said Chief Van Dyke.
The following people were charged during the operation:
Joseph Wade, Jennifer Bledsoe, Robert Cawthon, Jeffery Pulley, Chad Nicholson, Kenneth Schutt, Evelyn Covington, Dylan Fleming, Katherine Arms, Rodney Carrow, Marquise Whitson, Kristen Rawls, James Stewart, Joshua Stewart, Charles Lackey, Leslie Pope, Marvell Woodard, Earnest Cook, William Benson, Christopher Biggs, Regina Guerrero, Antonio Lawson

Smokey Barn News (Sponsor/Advertisement)


We bring you ALL the News in and surrounding Robertson County, Tennessee.