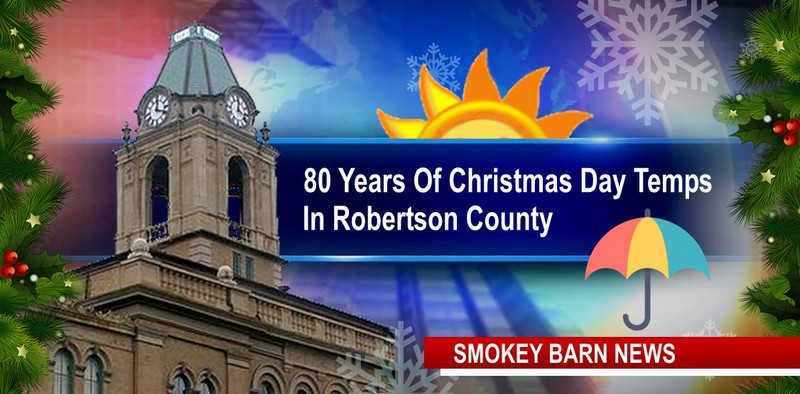 80 Years Of Christmas Day Temps In Robertson County
ROBERTSON COUNTY TENNESSEE: (Smokey Barn News) – Robertson County enjoyed 70 plus degree temps today. Not exactly what one might expect for Christmas Day but Robertson Countians made good use of it with soccer games, bike rides, and outdoor celebrations.
Today's warm temps made us wonder about the weather stats our forebearers enjoyed, so we reached out to Meteorologist Matt Reagan at the National Weather Service in Nashville for some answers.
Matt was able to get us back 79 years, all the way back to 1942. With today's numbers, that's 80 years of temps. For the record, Smokey's Meteorologist Bill Jones recorded 73.3 degrees today in Robertson County as the high.
Looks like 1964 and 2015 Christmas' were a mirror of today but 1983 was COLD! Looks like a slight upward trend over the years but close to flat. What was the temperature on Christmas day the year you were born?