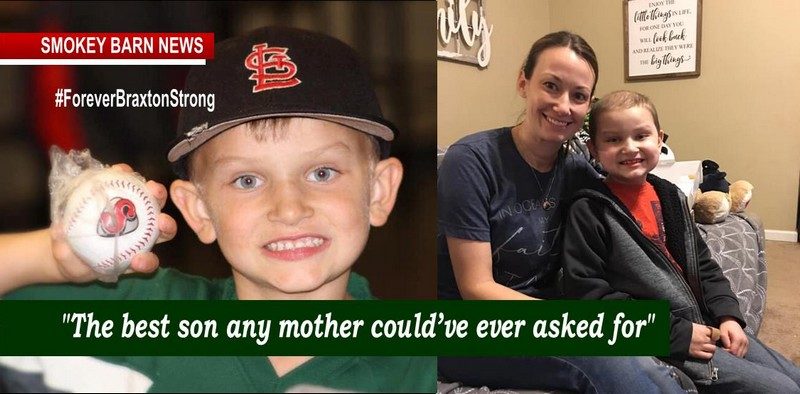 A Mother's Touching Good Bye To Her Son #BraxtonStrong
GREENBRIER TENNESSEE: (Smokey Barn News) – A year an a half ago Nicole Turnbow received the news that her son Braxton had cancer. The news triggered a long battle that came to an end Wednesday night.
Through her grief, Nicole has reached out to the community with a letter about her love for her son. Nicole is letting us share the letter with you.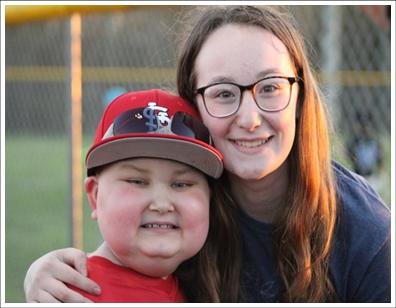 "I lost my amazingly perfect earthly angel last night. I hugged, kissed, and laid next to him until they had to take him from me. I am beyond heartbroken and feel so lost right now. Braxton, was my sidekick, my best friend, my baby, my partner in crime, my mini-me.
"My world revolved around him. The past year and a half, me and him became closer than we ever were before the horrible journey he had to endure. I am so thankful he isn't hurting and suffering any longer and is now in heaven playing baseball I'm sure. I am thankful God made me his mother. He was the best son any mother could've ever asked for. He is happy and cancer free now. He is my heavenly angel now. I miss him so terribly much already and don't know how I'm going to handle this.
"I ask everyone to please be respectful and let's celebrate the amazing child my son was. He wouldn't want a bunch of sadness. I am going to give him the best I can possibly do and make this weekend how I think he would want it.
"Visitation will be Saturday from 2:00-8:00, at Grace Baptist Church, in Springfield, TN. I'm asking everyone to wear casual attire, not formal. I don't want any pictures taken and please nobody touch him. We will have a private funeral another day, not open to the public. I want the funeral to be more personal and private so please do not show up, unless personally invited.
"Thank you all for loving my son. Thank you all for helping and supporting me and Braxton through everything this last year and half.

#BraxtonStrong #MySonMyHero"

Back on December 14th of this year, Braxton was doing better and his doctors allowed him to come home. Smokey captured Braxton's emotional homecoming on video. It was a night the family will surely cherish for years to come. If you would like to watch the video click on the photo below.
The staff at Smokey Barn News will be keeping Braxton's family in our prayers as they face the difficult days ahead.
UPDATE: Greenbrier Names Baseball Field In Honor Of Braxton Fuqua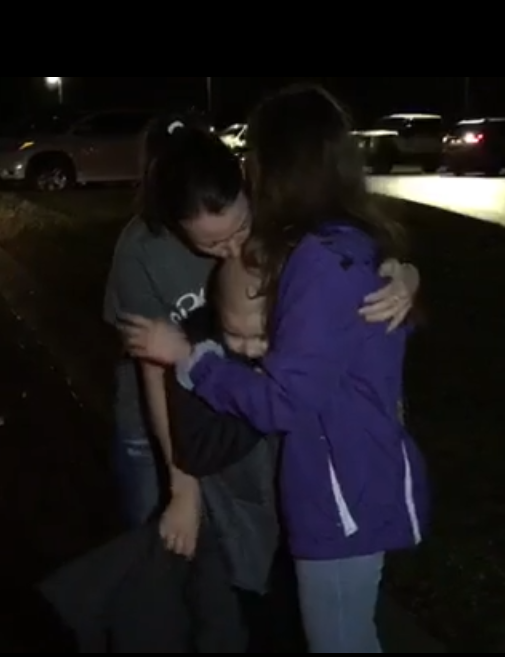 Smokey Barn News (Advertisement)
Smokey Barn News (Advertisement)
We bring you ALL the News in and surrounding Robertson County, Tennessee.