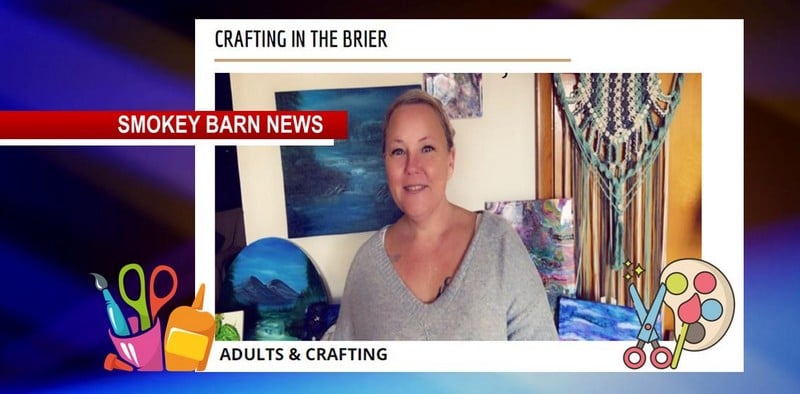 Adult Crafting Comes To Greenbrier (Limited Seating)
GREENBRIER TENNESSEE: (Smokey Barn News) – Crafting in the Brier is a new company in Greenbrier Tennessee offering adult crafting classes for anyone 21 and up. It is a place where adults can go for a night out or just get away for a few hours. It is an opportunity to enjoy expressing yourself artistically while socializing with other adults.
Smokey Barn News met with Crafting in the Brier Founder Sherry Estrada who went over what you can expect from her adult art classes. "With all the hustle and bustle of everyday life; Kids, jobs, and other responsibilities, adults have very little time, opportunities, or motivation to plan a craft. That's where Crafting In the Brier comes in. We take away all the fuss; all you have to do is pick a class and show up and enjoy yourself. We provide all materials for the crafts, we also provide snacks and drinks. It is also a wonderful time to socialize with others."
Sherry's love of crafting coupled with a desire to know her community is what led to the creation of Crafting in the Brier.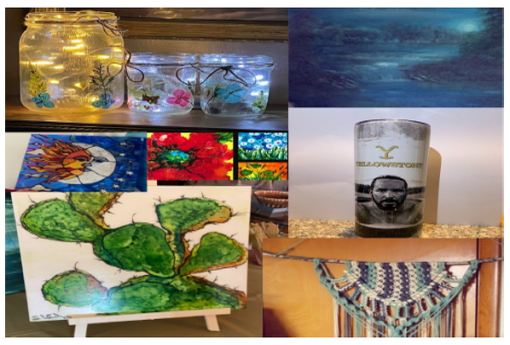 "Our mission is foster a love of crafting through hands-on projects and to meet new people in our community," Estrada said.
"Each Class is beginner friendly as well as offers some techniques for the more advanced crafters. There are weekly themes so you have something new to look forward to each Saturday. Classes are small with up to 10 per group so everyone is included in every activity.
"There are 2 classes on Saturdays, one at 2 pm and another at 6 pm so you have options that fit your schedule. Not only do we offer Group Classes there are Private Classes that can be booked for; (Birthdays, bridal, showers, and special events) Private Groups can be booked for up to 10 people from 15 years of age and up."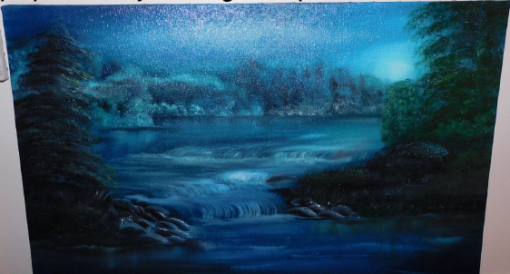 UPCOMING EVENTS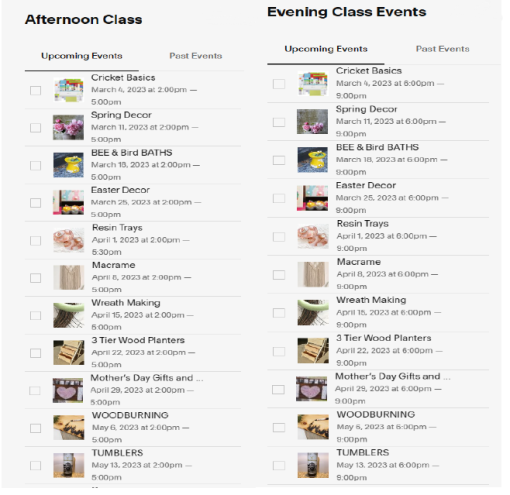 "Skill or no Skills whether a first-timer or an Ol Pro we know you will love the classes, meeting new people and enjoying yourself in a stress-free environment."
"Crafting solo can be fantastic, But when throwing in a few friends or new acquaintances the fun will be unmeasurable, and you'll always remember the occasion by not only the finished product you made but by the positive emotions you felt while doing something fun and unique."
We Look Forward to Crafting with you.
Please reach out to us with any questions @ [email protected] Or by calling 615-389-3847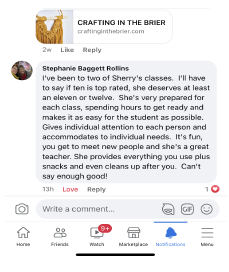 Join our Facebook Group Crafting in the Brier
You Can view all classes and Book online at
www.craftinginthebrier.com
Classes are; Saturdays at 2:00 pm to 5:00 pm & Saturdays at 6:00 pm to 9:00 pm.
Private Classes can be booked every Friday from 6:00 pm to 9:00 pm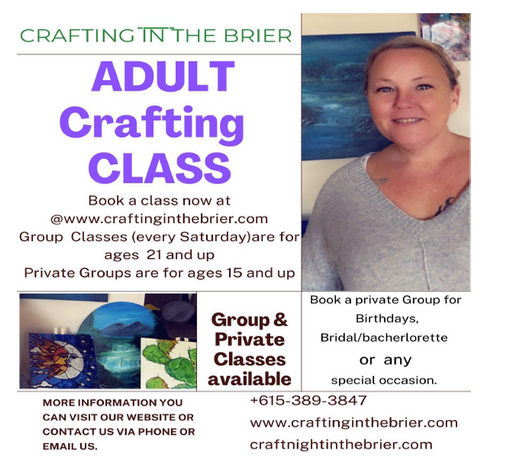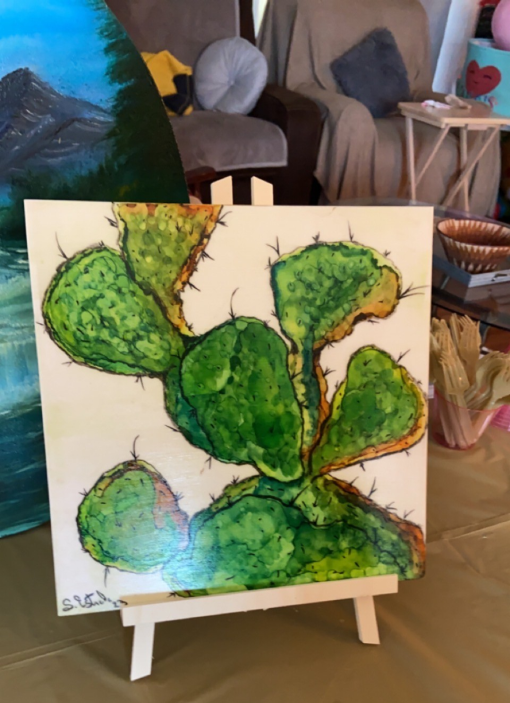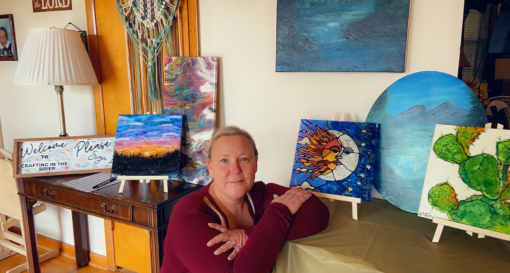 "An adventurous Mind has the power to catapult us into a lifetime of creativity." — Sherry, Founder of Crafting In The Brier.
Mobile: To See The Latest Stories or to share this article, scroll below