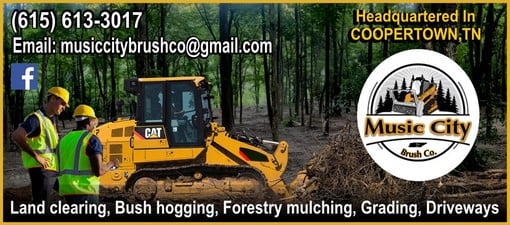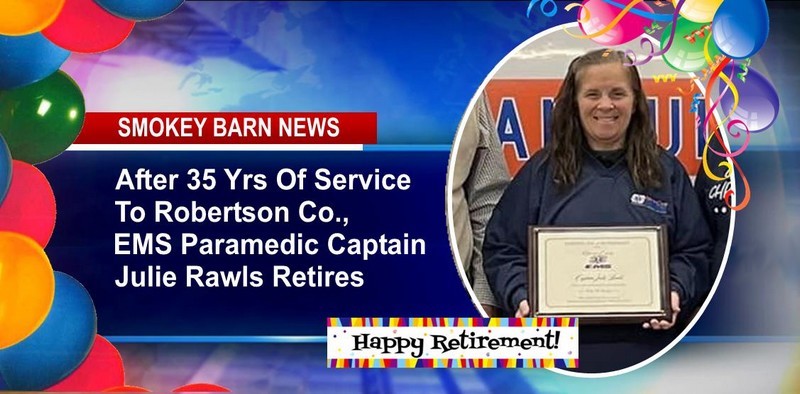 After 35 Yrs Of Service To Robertson Co., EMS Paramedic Captain Julie Rawls Retires
ROBERTSON COUNTY TENNESSEE: (Smokey Barn News) – After 35 years of dedicated service to Robertson County EMS, Paramedic Captain/Shift Supervisor Julie Rawls has retired.
Rawls' last moment in service was November 29, 2022, at 7 am, the moment captured on one final radio broadcast that celebrated her service to Robertson County citizens.  RECORDING BELOW
Rawls began her career in 1987 as a paramedic. Captain Rawls has seen many changes over the years and responded to thousands of calls for help. She would tell you that she has seen some very bad things in 35 years as a paramedic. She has also seen some beautiful things over the years. Julie delivered many babies and held the hands of strangers in their final moments when no one else was there.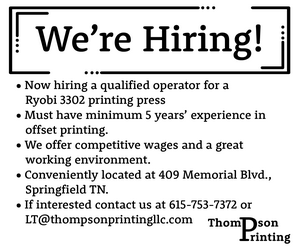 Captain Rawls has been an integral part of the history of Robertson County's EMS department. "She will be missed greatly but we are excited for the next part of her powerful story in a lifetime of helping others as she takes on a new role with Skyline Medical Center's Emergency Department," her department said. "The Rawls family just celebrated the birth of Captain Julie's latest newborn grandson,… a blessing to a wonderful family and a Grandmother who has given her friends and family someone to be very proud of."
As you move forward, we wish you the best in whatever endeavors you pursue. Smokey Barn News
Below: Radio send-off from Robertson County 911 Dispatch Center and photo album.
Photos begin with Captain Rawls, the Robertson County Commission's EMS Committee Members.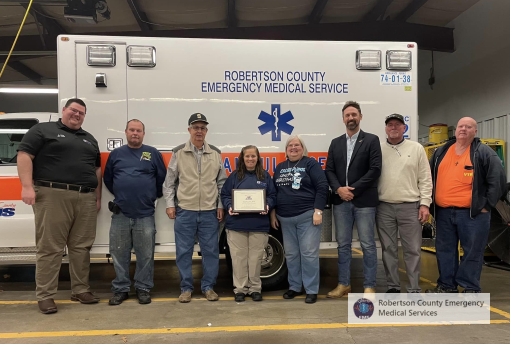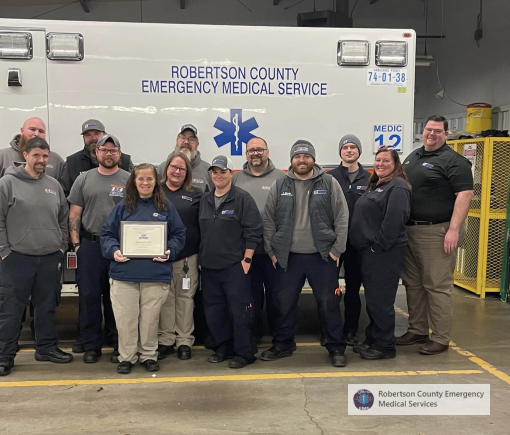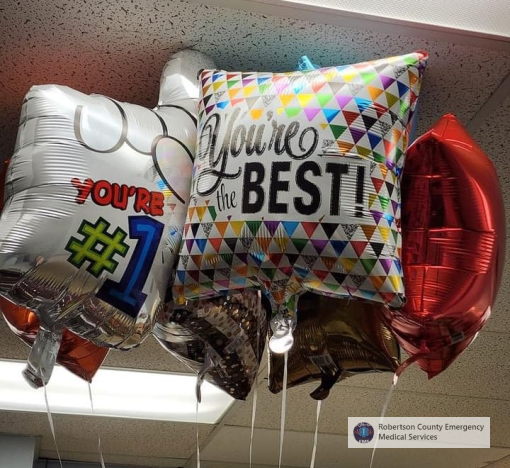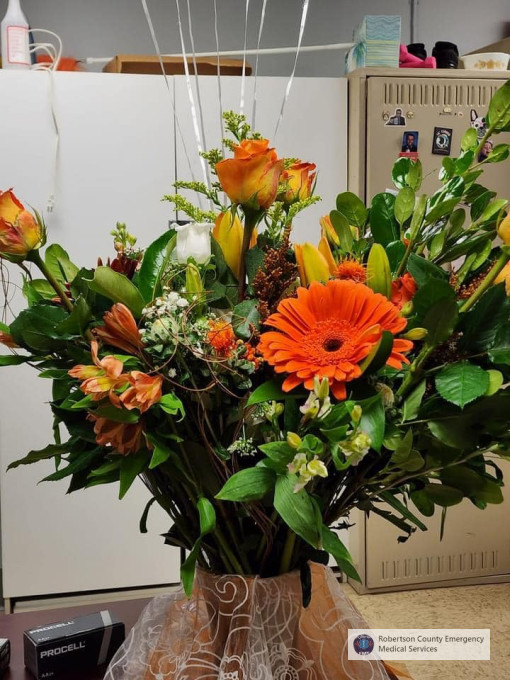 The following photos are with each EMS crew who worked under Captain Rawls command on "B-shift".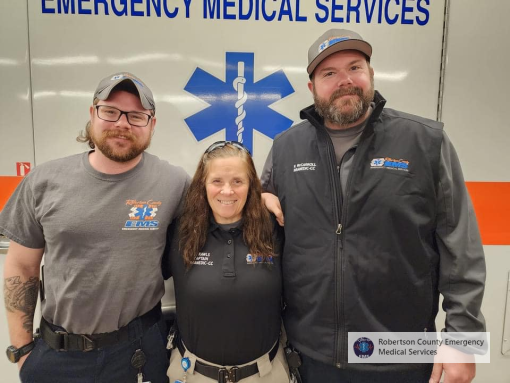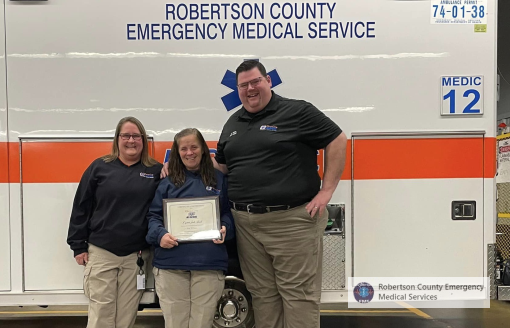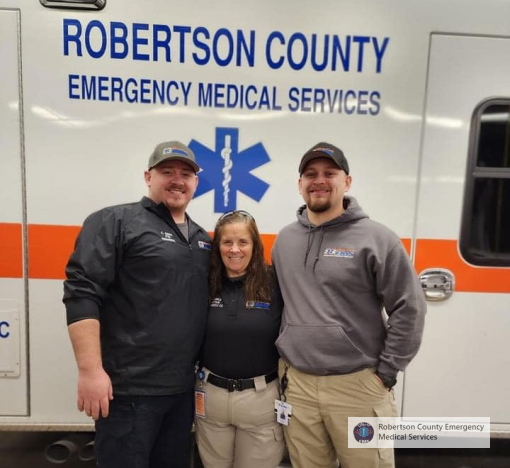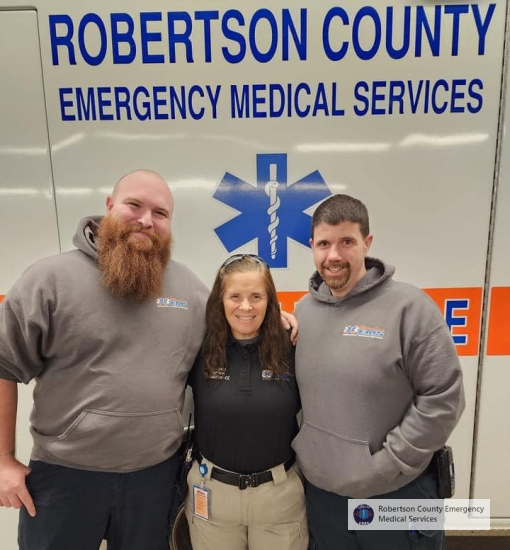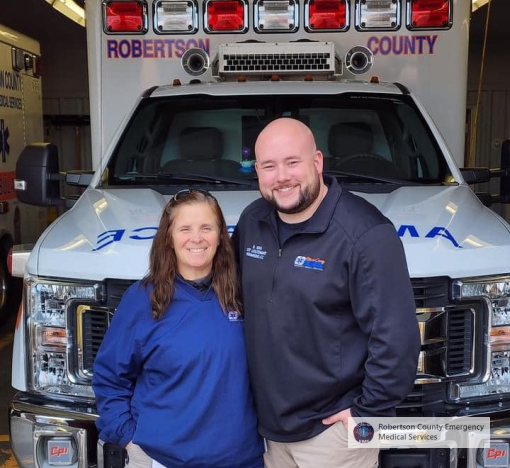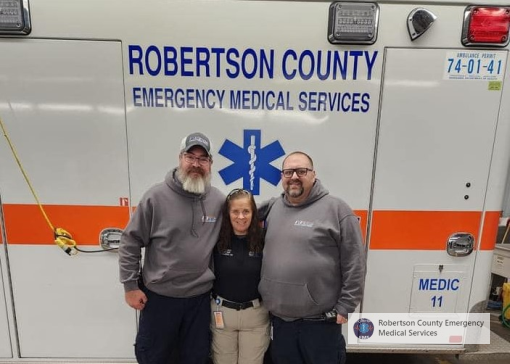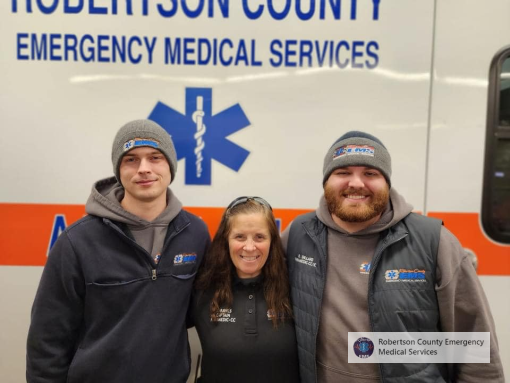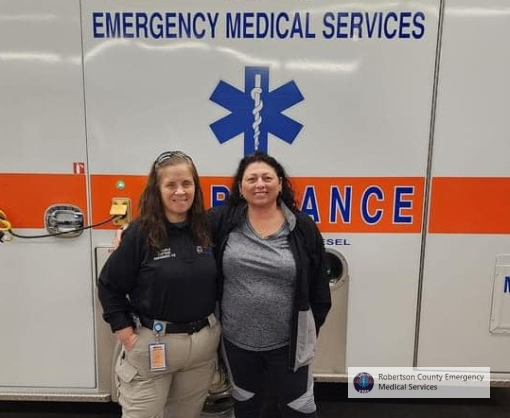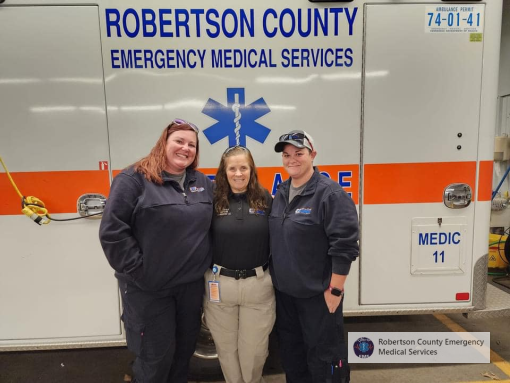 Mobile: To See The Latest Stories or to share this article, scroll below