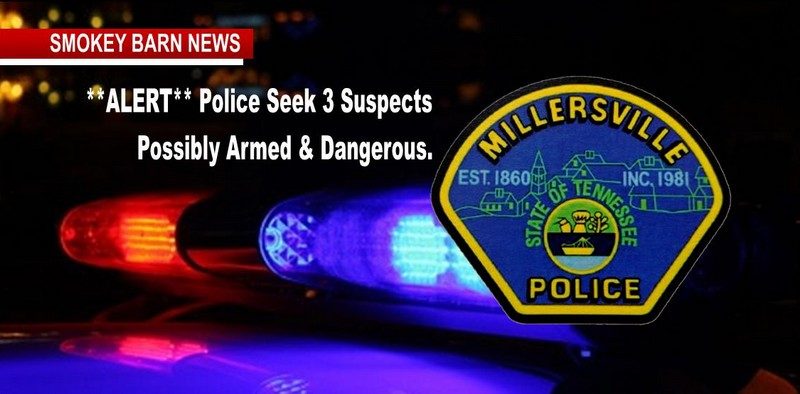 MILLERSVILLE Seek Three Suspects "Possibly Armed & Dangerous"
MILLERSVILLE POLICE: (Smokey Barn News) – Millersville Police, with the assistance of multiple law enforcement agencies, are actively looking for three male suspects that are on foot in the area of South Swift Road and the Turners Bend subdivision.
UPDATE: 8:25 am – A third suspect has been taken into custody, 1 possibly 2 still at large. The suspect was located after a citizen tip about a suspicious person on Louisville Hwy. The suspect was confronted by a Millersville detective between Millersville Elementary School by the police station and taken into custody. MAP Police say there are 1 possibly 2 suspects still at large.
UPDATE: 7:33 am – A second suspect (a female juvenile) has been taken into custody after she was caught trying to pick up the suspects. Both suspects have been transported to a juvenile detention facility.
Police say the officer pursuing the fleeing vehicle saw 3 suspects exit the vehicle when they fled on foot but authorities are considering that there may have been 4, that information according to the one male juvenile in custody. That would leave 3 suspects still at large, according to police.
Police say a police K9 tracked one of the suspects to I-65 and that suspect may have escaped.
One of the suspects (the juvenile now in custody) tried to evade police by calling a cab. The attempt failed and the suspect was captured.
Officers will continue to patrol the area throughout the day. Officers were placed on school buses as a precaution and schools in the area are taking extra security measures.
The ages of the 2 or 3 suspects still at large are between 17 and 20, no other descriptions were available.
UPDATE: 6:54 am – One suspect (a male juvenile) has been taken into custody, the remaining two are still at large.
UPDATE: 3:38 am – Suspects still at large.
Search area expanded: Law enforcement from Millersville, Robertson, Sumner and the Tennessee Highway Patrol have expanded the search to the area between Bethel Rd (257), New Hall Rd, I-65 and HWY 31 W. (Search area) A K9 search team has also been deployed.
The three males fled on foot around 1:40 am after a pursuit. Suspects are possibly armed and dangerous as weapons were found in the vehicle.
The only description available: Three black males on foot, no clothing description available.
According to Millersville Police, the pursuit started when an officer attempted to stop a vehicle near Bethel Rd. The vehicle had been reported stolen out of Nashville. The vehicle failed to stop. The pursuit ended on South Swift Road when the vehicle encountered a dead end.
Any sightings or suspicious activity please call 911.
Refresh this page for updates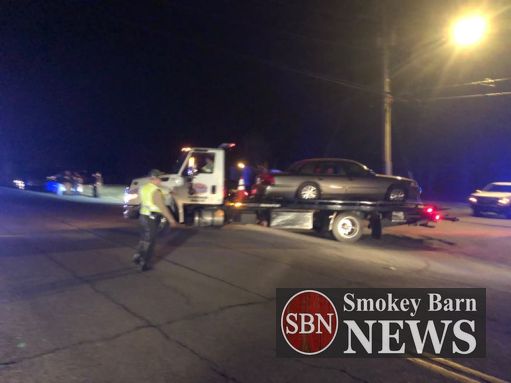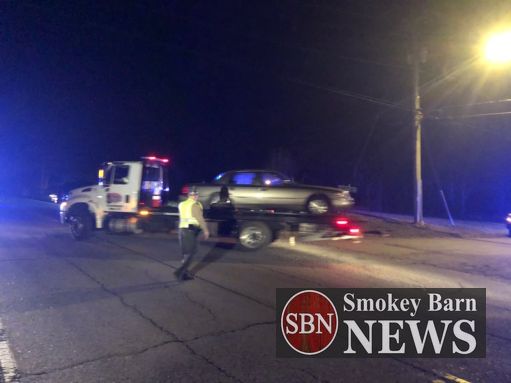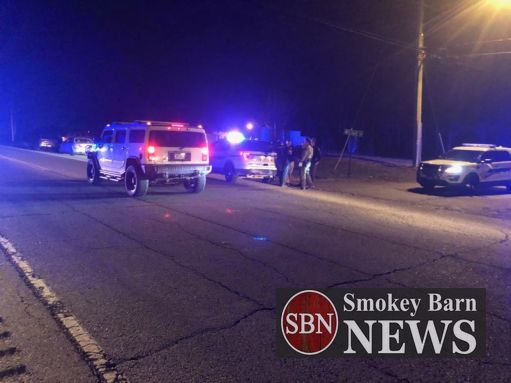 Smokey Barn News (Advertisement)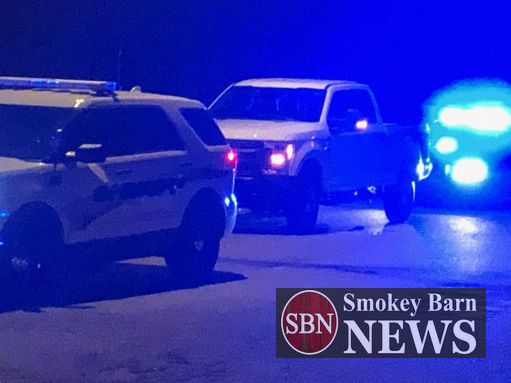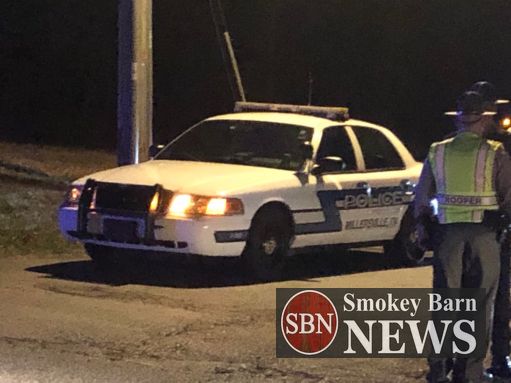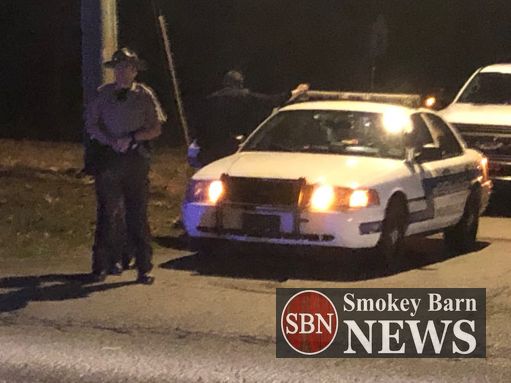 Smokey Barn News (Advertisement)

We bring you ALL the News in and surrounding Robertson County, Tennessee.