Job Listings In Robertson County Tennessee
GET YOUR JOB FILLED FAST!!
Find A Job Or Fill A Job on Smokey's Jobs page!
List your job opening on the number one news site in the Robertson County area. Thousands of middle Tennesseans just like you rely on Smokey Barn News everyday, let us tell your story of opportunity.
Let Smokey help you grow your business!!
"Thank you so much for your help. We had a monumental response to our job posting. I'm sure we are going to find the perfect person for the job. The immediate response was overwhelming. I am so glad I decided to go to Smokey Barn!" Rita Hallman,  KMC Music
For ad prices: email Jobs@SmokeyBarn.com or call 615-513-9844
——–JOB LISTINGS——–


ANIMAL CONTROL OFFICER
(re-advertised)
($33,030 – $42,952/YR.)
ANNOUNCEMENT NUMBER #AC-003
The City of Springfield is accepting applications for one (1) full-time Animal Control Officer with Springfield Animal Control Department from October 9-20, 2017. Essential functions include performing routine protective service work in the enforcement of ordinances regulating the keeping of animals within the municipality and performs routine maintenance duties. Graduation from a standard high school or equivalent required.
Applications must be postmarked by October 20, 2017 and submitted on-line at www.springfield-tn.org or may be received in person at the City of Springfield Personnel Office, 405 North Main Street, Springfield, Tennessee 37172, and returned no later than 4:30 p.m. on the date specified above. If you have applied for the position within the last 6 months, your application will be reconsidered and you need not re-apply.
***When applying for this vacancy announcement, please reference the above announcement number.
CITY OF SPRINGFIELD
PERSONNEL DEPARTMENT
P.O. BOX 788
SPRINGFIELD, TN 37172
THE CITY OF SPRINGFIELD IS AN AFFIRMATIVE ACTION/EQUAL OPPORTUNITY EMPLOYER


Looking for a career, not just a job! Gateway Packaging in White House, TN is your answer. Competitive pay and benefits for all job classifications. Promotional opportunities. Clean and climate controlled environment and retention bonus.
Now hiring experienced operators who possess the following skills:
• Mechanically inclined
• Ability to pass mechanical aptitude test
• Basic math skills
• Measurement skills and ability to read tape measures
• Ability to read, understand, and follow written work instructions
• Ability to direct crews
• Team player
• Strong work ethics
• Good attendance record
• Good communication skills
• Flexible to work all shifts
For those applicants who meet the above criteria, starting pay has the potential to be at or above top rate.
Apply online at www.gatewaypackagingcareers.com or call us at 615-581-5341.
Make that step today towards your future.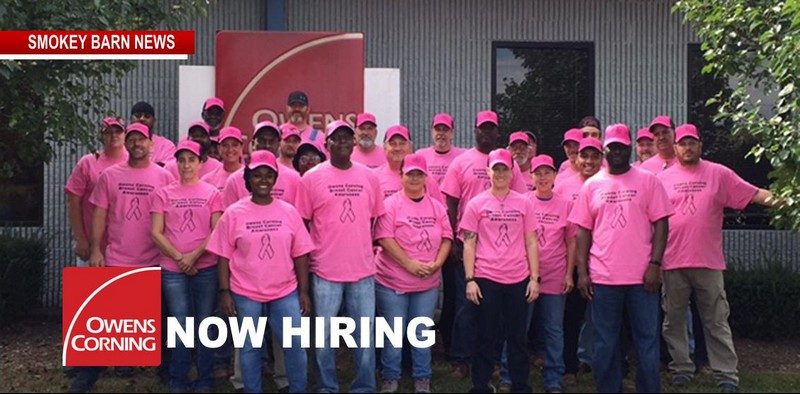 Owens Corning Now Hiring Production Associates
Production Associate 1st shift 4-10 hour shifts Mon.-Thurs.
"Pay $12.75-$17.00 per hour"
SPRINGFIELD TENNESSEE: (Smokey Barn News) – Owens Corning in Springfield is hiring Production Associates for 1st shift, 4-10 hour shifts Mon.-Thurs.
SUMMARY
The Production Associate position is an hourly position, and reports to the Shift Supervisor. The employee works at presses, assist machine operators, removes parts from press, separates parts from scrap, assembles parts, stacks or packages parts and operates equipment.
JOB DUTIES AND RESPONSIBILITIES:
• Follows all plant safety guidelines, practices, and procedures. This includes the proper use of personal protective equipment when required
• Regular attendance is essential
• Works in a team environment ensures helpers understand their role, knows what precautions are necessary and location of emergency stop buttons
• Understands and interprets company work orders and job control procedures
• Works efficiently and accurately to achieve and maintain 100% of goal. Gets or requests materials needed, assembles totes, prepares skids, bags and boxes for packaging
• Packages specific number of parts on skids, in bags, boxes, etc., labels them, stacks bags of parts on racks, or in appropriate packaging and moves totes/skids of parts to a storage area or to the next operation
• Ensures that safety devices are in place and reports any unsafe behavior or situation
• Is aware of activities in working surroundings and is responsible for keeping the area clean, tidy, and safe
• Other tasks as assigned by Leader
JOB REQUIREMENTS, SKILLS AND ABILITIES
• Must have ability to read/write and interpret documents (safety rules, operating/procedure instructions, blueprints, etc..)
• Must have ability to communicate effectively with co-workers, supervision and management
• Must have the ability to do basic mathematical calculations
• Must have the ability to use a tape measure
EDUCATION AND/OR EXPERIENCE
• Must be at least 18 years old
• Must have a high school diploma or equivalent
• 3-6 months related experience and/or training; or equivalent combination of education and experience
ESSENTIAL PHYSICAL REQUIREMENTS/WORK ENVIRONMENT
• Standing/walking for 8 – 12 hours at a time
• Exposure to noise is usually moderate
• Bending, twisting and turning
• Full use of both hands – to handle, feel objects, tools, controls, etc.
• Close and distance vision abilities
• Works with fiberglass insulation
• Regularly works near moving mechanical parts
• A/C spot cooled work areas
To apply for Production Associate, Click HERE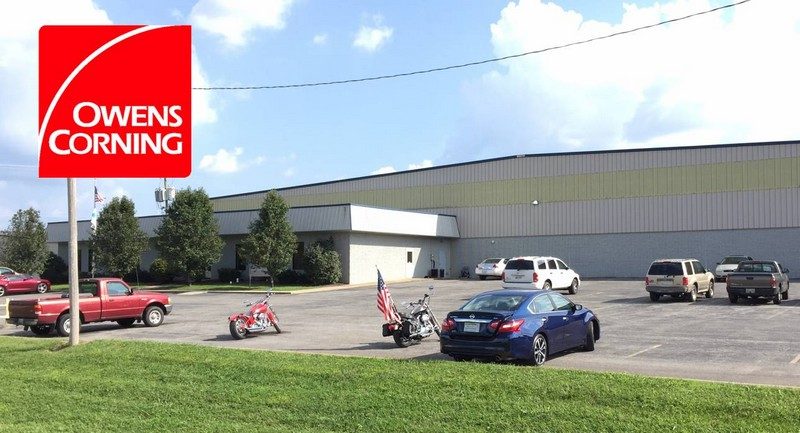 About Owens Corning
Owens Corning (NYSE: OC) develops, manufactures and markets insulation, roofing, and fiberglass composites. Global in scope and human in scale, the company's market-leading businesses use their deep expertise in materials, manufacturing and building science to develop products and systems that save energy and improve comfort in commercial and residential buildings. Through its glass reinforcements business, the company makes thousands of products lighter, stronger and more durable. Ultimately, Owens Corning people and products make the world a better place. Based in Toledo, Ohio, Owens Corning posted 2015 sales of $5.4 billion and employs about 16,000 people in 25 countries. It has been a Fortune 500® company for 62 consecutive years. For more information, please visit www.owenscorning.com.
A career at Owens Corning offers the ability to enhance your expertise and achieve your personal and professional aspirations. Through it all, we'll empower you with an environment that encourages open communication and big ideas, competitive pay for your performance, comprehensive benefits, and more opportunities to make your impact.
Must be eligible to work in the U.S. on a permanent basis.
Owens Corning is an Equal Opportunity, Affirmative Action employer. All qualified applicants will receive consideration for employment without regard to race, color, religion, sex, sexual orientation, gender identity, national origin, protected veteran status or status as an individual with a disability.
JOIN OUR TEAM TODAY! CLICK HERE TO APPLY
Learn more about what we do at Owens Corning – Click Here

 Wash Me Express In Springfield NOW HIRING Leadership and Sales
Starting at $9 – $18/Hour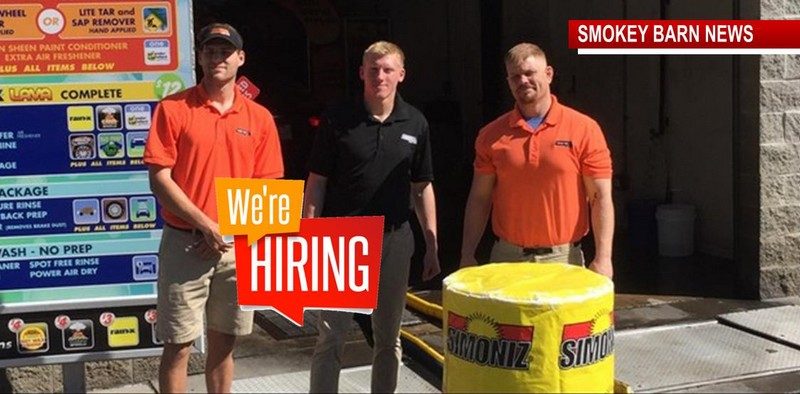 Wash Me Express in Springfield is looking to fill several critical positions in Leadership and Sales.
"At Wash Me Express, we believe in finding the right partners to serve our customers. We're looking for leaders with high energy and an optimistic outlook.
"We value good logic and decision-making skills when it comes to customer service. Also, leadership needs to value time and resource management.
"Above all else, we want you to have a passion for being great at what you do and possess the highest levels of integrity and loyalty with us and our customers.
Hours include weekdays, weekends and holidays.
Exciting New Changes:
• New/FREE upgraded vacuums-"Our vacuums really suck", Unlimited
• Car Wash program
• New Pay Terminals
• Veteran Owned
• New LED lights coming soon!
LOCATION: 2200 Memorial Blvd, Springfield Tennessee MAP
Benefits
*Advancement based on top performance
*One-on-one coaching
* An outgoing, fun, team-based environment
Requirements
* Strong work ethic
* Proficient communication skills
* Ability to work in collaborative environment; with minimal supervision
* Must have a smart phone
* Proactive at handling issues in the workplace
HOW TO APPLY
Please go to www.WashMeExpress.com/employment and fill out an application.
After completing an application, call or text Marcus (615) 417-9472 to follow up.
*Principals only. Recruiters, please don't contact this job poster.
JOIN OUR TEAM TODAY!

Dorman Products Hiring Event Set For October 23rd
SPRINGFIELD TENNESSEE: (Smokey Barn News) – Dorman Products will be holding a Hiring event Monday October 23, 2017 9:00AM- 1:00PM at Workforce Essentials, Inc. in Springfield located at 299 10th Ave E.
Springfield, TN 37172.
For the past 10 years, Dorman Products has been an active part of the local community and we are seeking great people who possess an amazing attitude, exceptional work ethic, and a stellar attendance.

HIRING EVENT Tuesday October 23, 2017
9:00AM- 1:00PM
Workforce Essentials, Inc.: 299 10th Ave E. Springfield, TN 37172.
Pay range from $13.12- $15.78. 
2nd Shift: Mon–Thurs, 2:30 PM – 1:00 AM + $0.40 shift diff
Weekend Shift Fri-Sun, 7:00 AM – 7:30 PM
Work 36 hours get paid 40!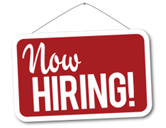 • Medical/Dental/Vision after 60 days and the first of the following month
• 401k Profit Sharing after 60 days
• Vacation, Personal, Paid Holidays, Flex Scheduling
• Tuition Reimbursement up to $5250 per year
• Through the door full time hiring
• Must be able to lift products up to 50lbs consistently and safely throughout shift
• Must be willing to learn and drive powered industrial equipment that elevates in the air
• Must be able to pass screenings reqs
• Must have High School Diploma or GED
• 1st & 2nd Shift, Mon- Thurs, 10 hours a day
• Weekend Shift, Fri- Sun, 12 hours a day
Dorman Products is located at 3150 Barry Drive Portland, TN 37148.
If you can't make the hiring event,
About Dorman Products
"New Since 1918", Dorman Products is a leading supplier of original equipment dealer "exclusive" automotive and heavy duty replacement parts, automotive hardware, brake parts, and fasteners to the Automotive and Heavy Vehicle Aftermarkets. New to the Aftermarket is our exciting niche allowing us to provide hundreds of new products to our customers and end-users each month and thousands each year.
This is what we proudly do, but it's our Contributors who provide the Fuel that drives our Company to success! When you join Dorman you will be joining our Culture of Contribution team, where everyone has the opportunity to make a meaningful impact on our business and future success.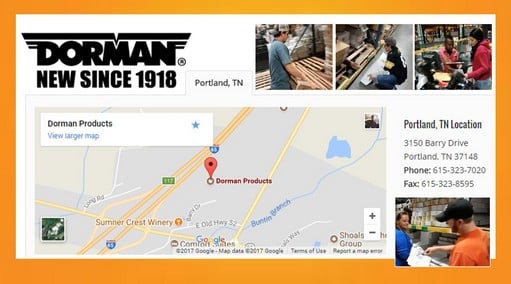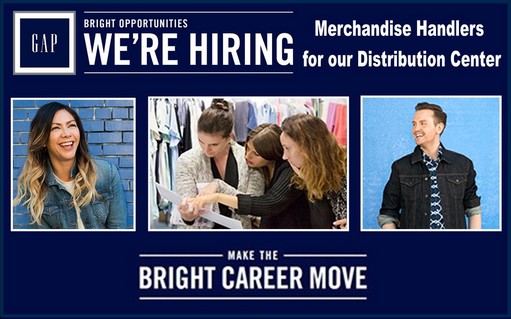 A TEAM THAT FITS: ICONIC BRANDS. ENDLESS POTENTIAL
Gap Inc is NOW HIRING Merchandise Handlers for our Distribution Center
• Climate Controlled
• Generous Employee Discount
• Flexible schedules including FT or PT hours
• Weekly Paycheck
• Ages 16+
Apply in Person at 100 Gap Blvd Gallatin, TN Mon-Fri 8am-5pm
To Apply Online Click Here
Gap Inc. is a place where retail legends are born. We offer opportunities across brands and functions, so you can give your career a fresh, new look when you feel like it. With us, you can stay in one place, but keep going somewhere new — whether that's in your hometown or halfway around the world.

Maintenance Helper & Firefighter – Cross Plains
The city of Cross Plains is currently excepting applications for a full-time Maintenance helper & Firefighter. Experience is helpful but not required. Starting pay is $10 – $12 hour depending on experience. Must be able to work 40 hours per week.
Applications can be picked up at Cross Plains City Hall or Cross Plains Fire Hall.
 ****Deadline for returning applications is Friday, August 18, 2017 at 3 PM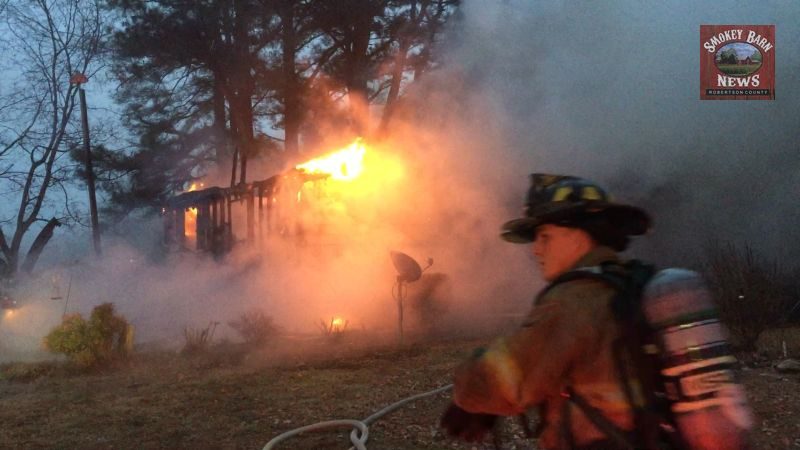 NOW HIRING
General Line Service Technician:
ASE certified
General Motors experience preferred
· Testing to check whether systems and components are secure and are working properly.
· Isolating the systems or components that might have caused the problem.
· Driving the vehicle for testing purposes or using various equipment, including hand-held and onboard compression gauges or diagnostic computers.
· Maintaining efficiency and accuracy in diagnosing as well as repairing vehicles.
· Repairing or replacing worn parts ahead of the vehicle's breakdown or damage.
· Following a checklist in ensuring that, they examine each critical part of the vehicle.
· Watching or inspecting closely parts like hoses, belts, plugs, fuel systems, brakes, and other possible troublesome items.
Our Dealership's Commitment to You :
· Competitive Salary
· Health, Dental, Vision and Life
· 401k
· Paid Time Off
· Professional Work Environment
· Opportunities For Advancement
Job Type: Full-time
Salary: $50,000.00 /year
Required experience:
· Automotive Technician: 2 years


NOW HIRING FIREFIGHTERS
The Springfield Fire Department is excepting applications for future part time, and full-time positions.
This is a three-part process:
Physical Ability test
Written test
Oral interview
Requirements If hired:
Within five (5) years from date of employment you must attain:
Firefighter 1 State Certificate From Tennessee Commission Of Firefighting
A Medical License From The Tennessee Department Of Health
Vehicle Extrication Technician Certification
Pick-up Application At City Hall: 405 North Main St.

TRANSMISSION EXCHANGE (SPRINGFIELD) HIRING
Remove & Replace Transmissions Mechanic

Remove & Replace transmissions mechanic needed at Springfield location, but able to help at Nashville location if needed. Pay is based on experience.
Call Ralph Renee Meadows or Lacey Walker at  615-804-6445, and 615-382-5393 or email:  lacey.walker06@gmail.com

Rod's Tire and Automotive, in Springfield, TN
NOW HIRING GENERAL SERVICE TECHNICIAN
Due to a huge increase in sales and service we are looking for motivated, experienced people to come join our team. Competitive pay, 5 paid holidays. Paid vacation after just 1 year. Health care participation after 90 days. If the below job description fits you please send your resume' to sales@rodstireco.com.
General Service Tech – Automotive (Springfield, TN):
• Opening for a General Service Technician who has experience with tires and maintenance service on Autos, Light Trucks. Specific areas of expertise are:
• Oil Changes
• Tire Mounting – Balancing – Repairing
• Passenger – Light Truck – Large Truck and Farm
• Vehicle Inspection
• Manufacturer Scheduled Maintenance Services
• More qualifications will help
Minimum of 1 year experience required and a clean driving record.
Compensation: Hourly
Employment type: full-time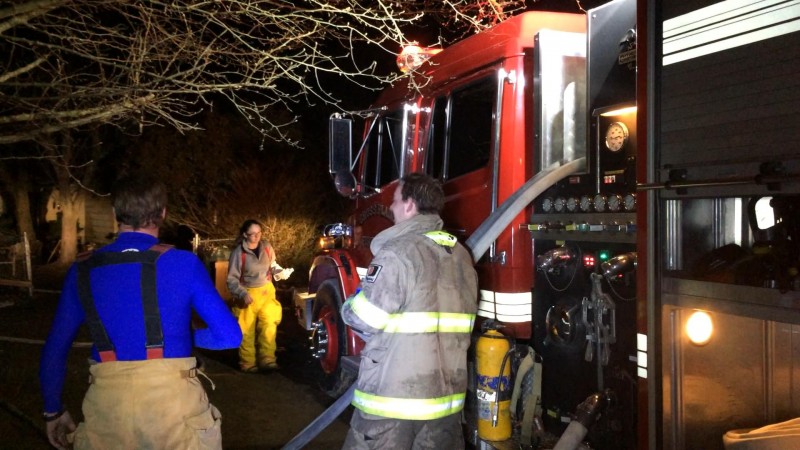 The Cross Plains Volunteer Fire Department is looking for you.
If you interested in becoming a volunteer firefighter, contact Chief Tommy Jackson.
Call (615) 654-9287
Email: crossplainsvfd@comcast.net

Firefighter – Two Full Time Positions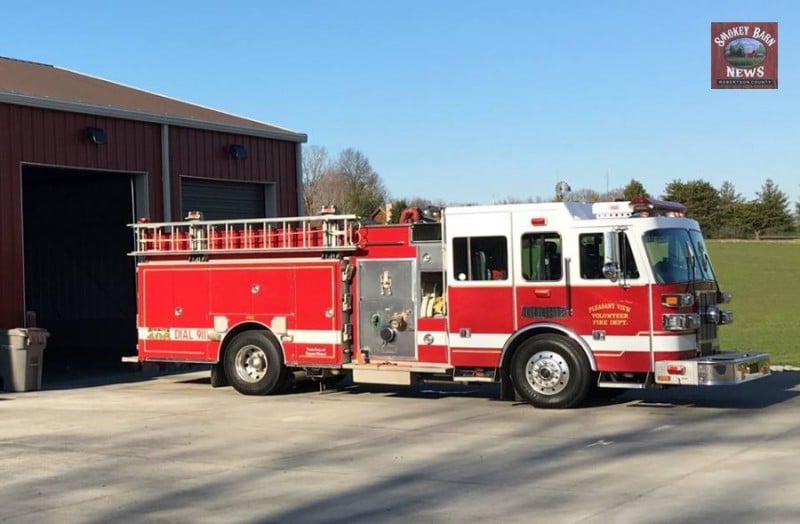 The Pleasant View Volunteer Fire Department has recently opened our doors to a new station. Our Station 6, found at the corner of Thomasville Rd and Mosley Ferry Rd, has two full time positions Monday-Friday from 6am-6pm. These positions are filled with part-time personnel and we are looking for qualified people to help fill these spots. The qualifications we are looking for are: – 18 years of age or above – High School Diploma or equivalent – Valid Tennessee Driver's License – State Certified Firefighter I or higher – State Certified Emergency Medical Responder or higher The pay scale ranges from $11.00 – $15.00/hour depending on your qualifications. If you are interested in a position please fill out an application online at www.pvvfd.org. The PVVFD will contact you after receiving your application and it has been reviewed. If you have any questions or would like more information please contact us – pleasantviewfire@pvvfd.org
((

Fill your job fast on Smokey's jobs page!

))
For ad prices: email Jobs@SmokeyBarn.com or call 615-513-9844
Smokey Barn News (Sponsor/Advertisement)
We bring you ALL the News in Robertson County, Tennessee.
Local jobs, job openings, job postings, job listings, help wanted,  employment opportunities, businesses now hiring in Springfield tn, Greenbrier tn, Adams tn, Ridgetop tn, White House tn, Cross Plains tn, Millersville tn, Cedar Hill tn, Coopertown tn and Orlinda  in Robertson County Tn, Tennessee!