GET YOUR JOB FILLED FAST!!
Advertise Your Job Openings or Job Fair With Us &
Get Listed On The Jobs page FREE!
Find a job or Fill a job on the number one news site in the Robertson County area. Thousands of middle Tennesseans just like you rely on Smokey Barn News every day, let us tell your story of opportunity.
Let Smokey help you grow your business!!
"Thank you so much for your help. We had a monumental response to our job posting. I'm sure we are going to find the perfect person for the job. The immediate response was overwhelming. I am so glad I decided to go to Smokey Barn!" Rita Hallman,  KMC Music
——–JOB LISTINGS——–

Owens Corning Direct Hire Open House – 1K Sign-On Bonus & Benefits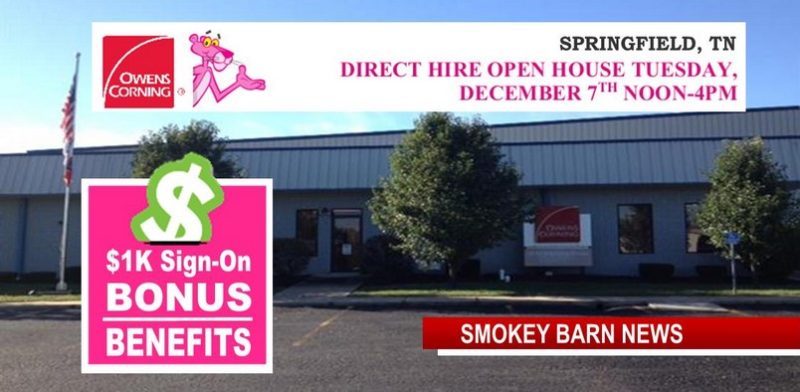 Owens Corning, an industry leader in the insulation, roofing, and fiberglass composites industry is opening up multiple positions as they transition into adding a shift to the Springfield facility.
Owens Corning in Springfield, TN will be holding a Direct Hire Open House Tuesday, December 7th from Noon to 4pm.
203 Charles Ralph Dr. Springfield, TN 37172
Sign-on Bonus $1,000.00
Why Start Your Career at Owens Corning?
1. Commitment to Safety
2. Career Advancement
3. Inclusive Workplace
OPENINGS
• Production Team Leaders – 2nd Shift
• Maintenance Technicians: 1st & 2nd Shift
• Forklift Openings: 1st and 2nd shift
• Production Associates: 1st Shift
• Maintenance Team Leader: 2nd Shift
OWENS CORNING BENEFITS
• Competitive wages
• PTO including Vacation, Parental Leave, Bereavement
• Medical, Dental, Vision
• Health Savings Account (HSA)
• Short Term and Long Term Disability Benefits
• EAP/Beacon Work/Life Services
• Healthy Living Program (up to $700)
• Retirement Plan – 401k
• Employee Stock Purchase Plan
• Employee Scholarship Program
Minimum Requirements
• High School Diploma or GED Equivalent
• Ability to meet physical demands of position
• Ability to pass hair follicle drug test in pre-employment
• Shift Schedule
• Day Shift-4 10 hour days 6:00am-4:30pm
• 2nd Shift- 4 10 hour days 4:30pm-3:00am
Sign-on Bonus $1,000.00
Any Questions or Concerns, please reach out to
Laura @ 419-561-1632
APPLY ONLINE AT WWW.OWENSCORNINGCAREERS.COM
THE PINK PANTHER™ & © 1964-2021 Metro-Goldwyn-Mayer Studios Inc. All Rights Reserved. The Color PINK is a registered trademark of Owens Corning. © 2020 Owens Corning. All Rights Reserved.

TriStar NorthCrest Careers – Dietary Aide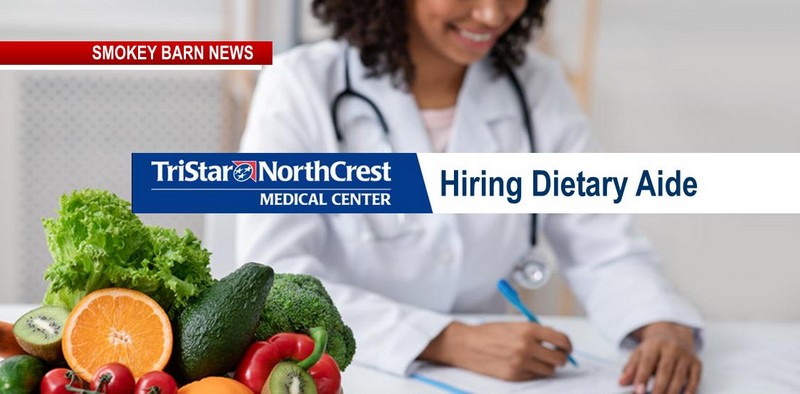 At TriStar NorthCrest, our teams are a committed, caring group of colleagues. Do you want to work as a(an) Dietary Aide where your passion for creating positive patient interactions are valued? If you are dedicated to caring for the well-being of others, this could be your next opportunity. We want your knowledge and expertise!
Job Summary and Qualifications
We are seeking a Dietary Aide for our facility to ensure that we continue to provide all patients with high quality, efficient care. We are an amazing team that works hard to support each other and we are seeking a phenomenal addition like you who feels patient care is as meaningful as we do. We want you to apply now!
What you will do in this role:
· You will perform a variety of functions such as dishwasher and cold food prep. You will perform other duties as assigned.
· You will demonstrate the ability to perform specific competencies as listed on the Competency Checklist.
· You will meet mutually agreed upon performance goals/objectives established annually as listed on the Performance Management Plan.
· You will integrate ethics in all areas of practice.
· You will adhere to confidentiality and patient's rights policies.
· You will support the facilities' mission and values.
What qualifications you will need:
· Previous dietary aide experience preferred
· Food Handlers or ServSafe Certificate within 90 days of hire
TriStar NorthCrest Medical Center is a 109-bed acute care hospital in Springfield Tennessee that is dedicated to serving the healthcare needs of Robertson County and the surrounding areas. We offer a full array of services, including emergency care, orthopedics, cardiology, women's care and diagnostic imaging. Our Mission is to enhance community and patient wellness through the teamwork of skilled and compassionate employees and physicians.
HCA Healthcare has been named one of the World's Most Ethical Companies by Ethisphere Institute for over a decade. In recent years, HCA Healthcare spent an estimated $3.7 billion in cost for the delivery of charitable care, uninsured discounts, and other uncompensated expenses.
APPLY TODAY!
To apply or check out other job opportunities, click –>TriStar NorthCrest Careers

Help Wanted: Warehouse Manager @ Springfield's Carpet One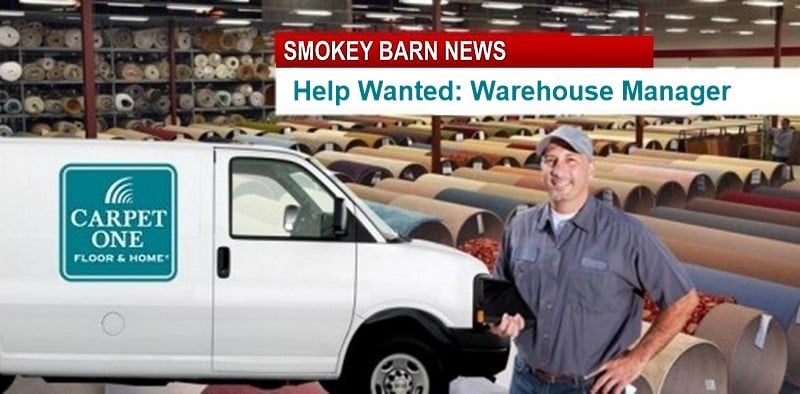 Springfield Carpet One is an established business that has served Robertson County and surrounding areas for over 27 years.
"We have built a loyal customer base and strive to provide our neighbors with great products and quality installations. We live, work, attend church and put our children through school in the communities we service. Our roots run deep in the soil of Robertson County"
Our company has experienced tremendous growth over the past few years and we are looking to add a warehouse manager. The responsibilities of this position include…Read More

WANTED: Automotive Service Writer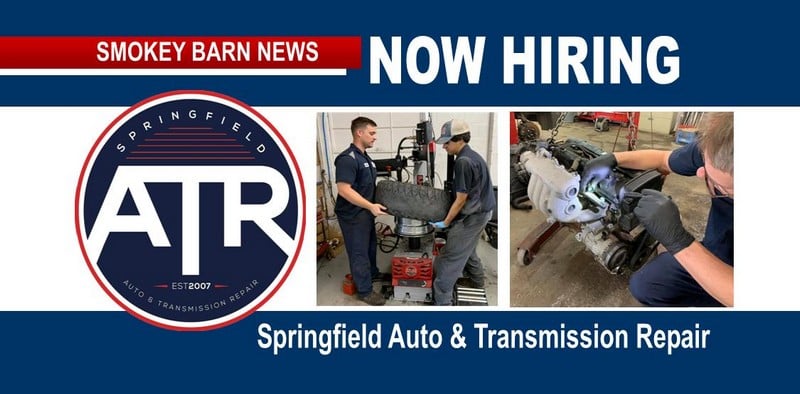 With over 14 years in Springfield, Springfield Auto & Transmission has developed a name for quality work at a fair price. With that reputation, they continue to grow. Here are two opportunities for anyone looking for a great career for a family-owned business in the automotive sector.
Springfield Springfield Auto & Transmission is located near the Robertson County Fairgrounds in Springfield Tennessee. MAP
CURRENT OPENINGS
• Service Writer/Advisor
We are super BUSY! and are looking for additional team members to show up for work every morning with a positive attitude, strong work ethic, and the knowledge/ability to produce quality repairs.
If you are a car enthusiast and knowledgeable in auto repair, a hard worker, and a motivated problem solver, then you are the candidate we are looking for.
Benefits
Our team-oriented environment also comes with Health insurance; Medical, Eye, Dental insurance. Paid Holidays and Vacation! Uniforms provided.
Automotive Service Writer/Advisor
(Domestic & Asian vehicles)
Qualifications & Requirements…
• Greet and assist customers with inquiries via phone or in person.
• Perform vehicle walk-around and document customer concerns
• Prioritize required services
• Write up estimates – collaborate with the diagnostician on what parts are needed etc to write an estimate. *Need to have some basic knowledge of cars, parts and systems.
• Greet and assist customers with inquiries via phone or in person.
• Keep customers informed of service expenses, and any possible changes as well as expected completion time.
• Follow-up on future service considerations
5 yrs of experience preferred. *Comp based on experience.
Lube/Tire Technician
Qualifications & Requirements…
• Service Cars
• Install and rotate tires
• Oil change
• ASE certification (preferred).
• Valid Driver's License (required).
3 yrs of experience preferred. *Comp based on experience.
All applications are held in strict confidentiality, so you owe it to yourself to explore your options. There is no reason not to reach out and see if Springfield ATR would be a match for you.
Apply TODAY and let's talk! This is an 8-hour shift Monday to Friday. Pay is flexible and based on experience!
Call (615)382-0089 or
send a resume to [email protected].
Applicants can also mail resumes or apply in person to Springfield Auto & Transmission Repair, 4 N. Main Street, Springfield, TN 37172. (615)382-0089.

Robertson County Emergency Medical Services – Hiring Captain/Training Coordinator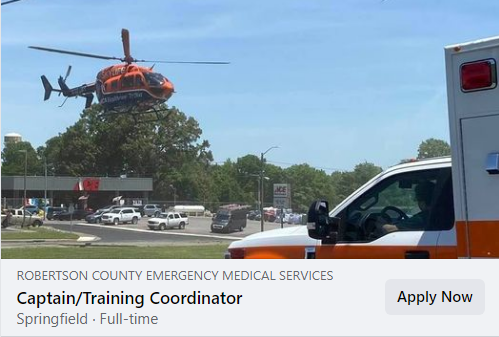 Requirements:
• Be a licensed Tennessee Critical Care Paramedic
• Must have an Associate's Degree or higher
• Maintain a Tennessee EMS license endorsement of Paramedic Instructor Coordinator or higher
• Maintain instructor certifications in all AHA disciplines (BLS, ACLS and PALS)
• Maintain instructor credentials in NAEMT PHTLS
• Have a minimum of 4 years of 911 EMS experience
Job Duties:
• Maintains quality assurance records of patient care reports and provides oversight for QA/QI
• Ensures competent and accurate documentation of patient care reports
• Observes clinicians in the field for competency and quality of patient care
• Provides a minimum of bi-annual competency evaluations of all field staff
• Provide oversight of the EMS Field Training Program
• Ensures competency of all Field Training Officers
• Maintaining all records of employee education, EMS licensure, and DMV licensure as required by the state
• Practical and written testing of new employees and candidates
• Conduct new hire orientation for newly hired employees
• Remediation of employees with clinical deficiencies
• Monthly meetings with the EMS Medical Director
• Establishment and continuous updates of protocols and standing orders as required by state
• Provides educational courses on-site at the service to ensure EMS personnel are trained to the highest level attainable
• Maintains relationships and contractual agreements with Paramedic and EMT programs at various educational institutes allowing students to experience field internships within the service
• Provides recertification courses for other instructors within the service and county fire agencies.
• Creates protocols and standing orders for First Responders within the fire agencies of Robertson County
• Attends meetings with other educators within our EMS Region
• Stays abreast of changes in legislation as related to EMS education and ensures compliance with state and national requirements
Apply today, click here.

Pleasant View Volunteer Fire Department – PART-TIME POSITION: Administrative Assistant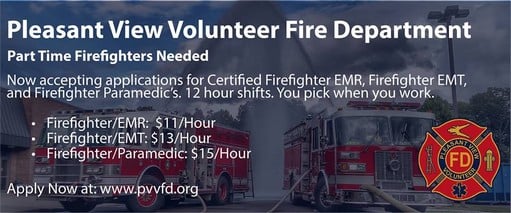 The person filling this position must be creative, have a lot of energy, be customer service focused, and extremely trustworthy. A minimum of a high school diploma or equivalent required and degree in business administration or related field preferred. This position requires excellent organizational and interpersonal skills with attention to details and follow-through a must. The individual must possess the ability to manage multiple projects and associated tasks while working independently as well as courteously with fellow staff and association members. Strong computer skills in Microsoft Office and mobile technology devices are a must. It would be beneficial if the person filling this position had field experience in an executive office of a governmental agency, non-profit association, and/or fire service related business. This will be a part time position that will work 20-30 hours per week. The PVVFD can be very flexible on the days and hours of work. This job will be working with the Fire Chief and Assistant Chief to assist or takeover many of the daily tasks that are required to be maintained to operate a successful organization. This employee needs to be a good team player and be able to get along with people and deal with the public daily.
The pay for this position will be depending on qualifications and education. You will be required to pass a drug screen and background checks. The PVVFD is also a tobacco free workplace. Some of the job duties will be as follows but this is not an all-inclusive list.
Fill out an online application here. Please choose "Administrative Assistant" as the position applied for. Your application will be reviewed, and you will be contacted if the department is interested in an interview.
• Answer phones and greet visitors
• Assist with payroll
• Schedule and coordinate staff and other meetings
• Collate and distribute mail
• Prepare communications, such as memos, emails, invoices, reports and other correspondence
• Write and edit documents from letters to reports and instructional documents
• Create and maintain filing systems, both electronic and physical
• Manage accounts and perform bookkeeping duties
• Work with all social media platforms
• Additional duties as assigned
The PVVFD is currently looking for Experienced Part Time Firefighters to join our team.
To Apply go to www.PVVFD.org
If you have any questions Call Brandon George 615-746-8528 Ext 7

CROSS PLAINS VOLUNTEER FIRE IS LOOKING FOR YOU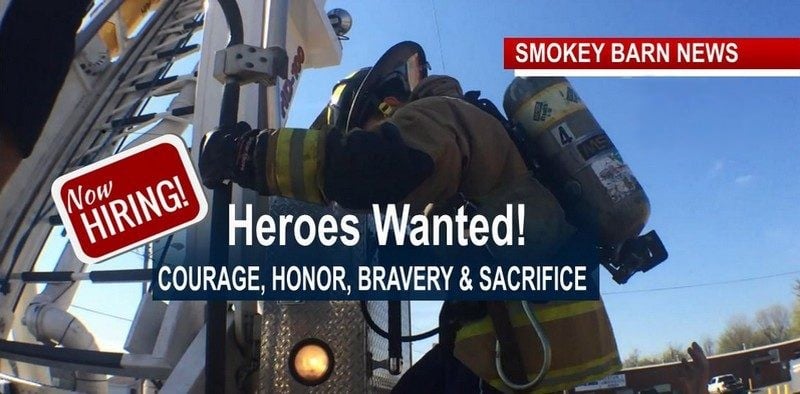 Cross Plains Fire is currently looking for entry-level to experienced firefighters. The Cross Plains Fire dept will provide all necessary training. You will be considered a volunteer firefighter, however, after training you will be paid by the call.
Job Responsibilities
• Respond to fire alarms, connect hoses, hold nozzles and direct water streams.
• Force entry of premises for firefighting.
• Position and climb ladders to gain access to upper levels of buildings.
• Perform rescue operations by removing persons from danger and administering first-aid to injured persons.
• Perform salvage operations such as sweeping water, throwing covers, removing debris, etc.
• Perform ventilating operations.
• Participate in fire drills.
• Attend training classes in firefighting, first-aid, and other related subjects.
• Assist with maintaining fire apparatus and equipment.
• Conduct residential and commercial fire prevention inspections.
• Receive and dispatch messages by radio and telephone.
• Perform general maintenance work of Fire Department property, including cleaning walls and floors, washing windows, mowing yard, and making minor repairs.
• Perform related tasks as required.
If you interested are in becoming a volunteer firefighter, you may go to Cross Plains City Hall to pick up an application. MAP or contact Chief Tommy Jackson. Call (615) 654-9287
Email: [email protected]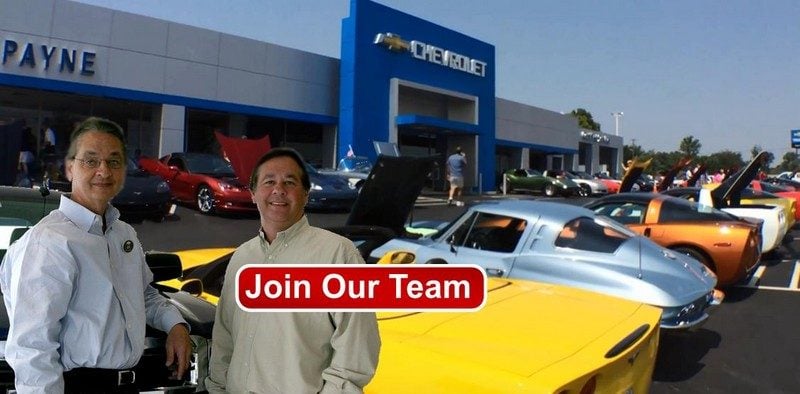 Payne Chevrolet, Now Hiring
Here's a look at the current openings at Payne.
Body Shop Estimator MORE INFO
Springfield, TN
From $60,000 a year.
Sales Representative MORE INFO
Springfield, TN
$30,000 – $60,000 a year.
Automotive Technician/Mechanic MORE INFO
Springfield, TN
$35,000 – $50,000 a year.
Auto Parts Delivery Driver MORE INFO
Springfield, TN
$12 an hour.
Tire and Lube Technician MORE INFO
Springfield, TN
$10 an hour.
Collision Repair Coordinator MORE INFO
Springfield, TN
$24,000 – $30,000 a year.
Apply Today!
For full job details and how to apply, click here. You can also send your resume to: [email protected]
((

Fill your job fast on Smokey's jobs page!

))
For ad prices: email [email protected] or call 615-513-9844
Smokey Barn News (Sponsor/Advertisement)


We bring you ALL the News in Robertson County, Tennessee.
Local jobs, job openings, job postings, job listings, help wanted,  employment opportunities, businesses now hiring in Springfield tn, Greenbrier tn, Adams tn, Ridgetop tn, White House tn, Cross Plains tn, Millersville tn, Cedar Hill tn, Coopertown tn and Orlinda  in Robertson County Tn, Tennessee!