GET YOUR JOB FILLED FAST!!
Advertise Your Job Openings or Job Fair With Us &
Get Listed On The Jobs page FREE!
Find a job or Fill a job on the number one news site in the Robertson County area. Thousands of middle Tennesseans just like you rely on Smokey Barn News every day, let us tell your story of opportunity.
Let Smokey help you grow your business!!
"Thank you so much for your help. We had a monumental response to our job posting. I'm sure we are going to find the perfect person for the job. The immediate response was overwhelming. I am so glad I decided to go to Smokey Barn!" Rita Hallman,  KMC Music
——–JOB LISTINGS——–

Nashville Wire Hiring!
Hiring 2nd shift Machine Operators Earn Approx. $1,140+week to start DOUBLE TIME Incentive for ALL OVERTIME!
Click the banner to apply today!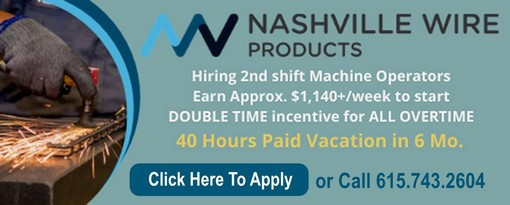 ABB Hiring- Full Benefits Day 1, 100+ Openings (Apply Today)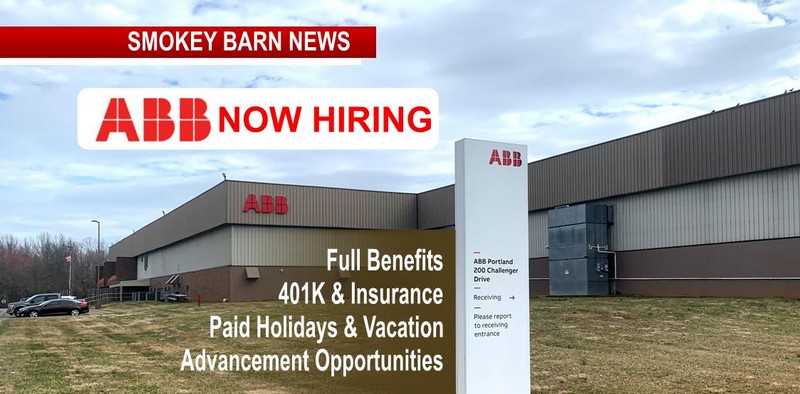 ABB Installation Products is hiring across the board as it expands and updates its manufacturing facility in Portland, Tenn., to meet increased demand for electrical equipment.
ABB will be holding a Career Fair: Saturday, September 25th, from 10:00AM- 2:00PM. 
Now accepting walk-in applications/interviews daily from 8- 4
The integration of new automated equipment and ABB robotics technology, along with the more than 35,000 square feet of building improvements, will help boost the production capacity of the 200,000 square-foot site by more than 20 percent. The facility manufactures Carlon® electrical outlets, light switches, and wiring used in homes and buildings.
NOW HIRING:
• Maintenance Technicians
• Assemblers
• Material Handlers
• New Weekend Crew Members
No experience necessary, Climate Controlled Facility, Advancement opportunities, Full Benefits day 1, 401K & Insurance
Paid Holidays & Vacation, Tuition Reimbursement
Apply for full-time permanent positions
Location: 200 Challenger Dr, Portland, TN 37148
ABB is an EEO, including disability/vets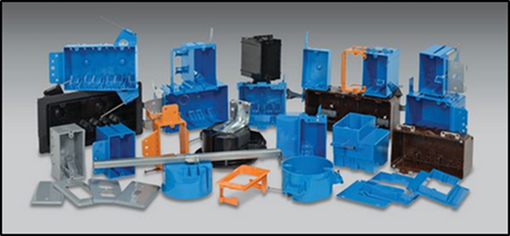 ABB's Portland, Tenn., facility is the largest manufacturer of electrical junction boxes in North America and also produces millions of parts and PVC fittings each week under the Carlon® brand name used by retailers and contractors for lighting, outlets and wiring. The manufacturing facility enhancements, including the installation of additional production lines and injection molding technology, are expected to be completed by the end of third quarter 2021.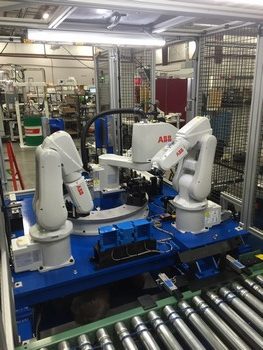 "The average home has over 100 electrical boxes and the Carlon and ABB products we make are some of the most re-quested by contractors, retailers and their customers," says ABB Portland, Tenn., general manager Keith Lang. "This investment reinforces our commitment to be an employer of choice in the community and enables us to add new teams and shifts with advanced manufacturing capabilities to improve safety and ergonomics, quality, and increase the speed of production and delivery of critical items to our customers."
Opened in 1990, the facility currently has over 300 employees and will add up to 40 full-time roles, offering flexible shift options and a comprehensive benefits package. Information about current opportunities and the new positions can be found at ABB's career page. To allow for safe scheduling, interested candidates will need to apply online in advance of the April 10 Career Fair.
ABB Installation Products Division, formerly Thomas & Betts, is a global leader in the design, manufacture and marketing of products used to manage the connection, protection and distribution of electrical power in industrial, construction and utility applications. With more than 200,000 products under more than 38 premium brand names, ABB Installation Prod-ucts solutions can be found wherever electricity is used.
ABB (NYSE: ABB) is a leading global technology company that energizes the transformation of society and industry to achieve a more productive, sustainable future. By connecting software to its electrification, robotics, automation and motion portfolio, ABB pushes the boundaries of technology to drive performance to new levels. With a history of excel-lence stretching back more than 130 years, ABB's success is driven by about 105,000 talented employees in over 100 countries. www.abb.com

WANTED: Automotive Service Writer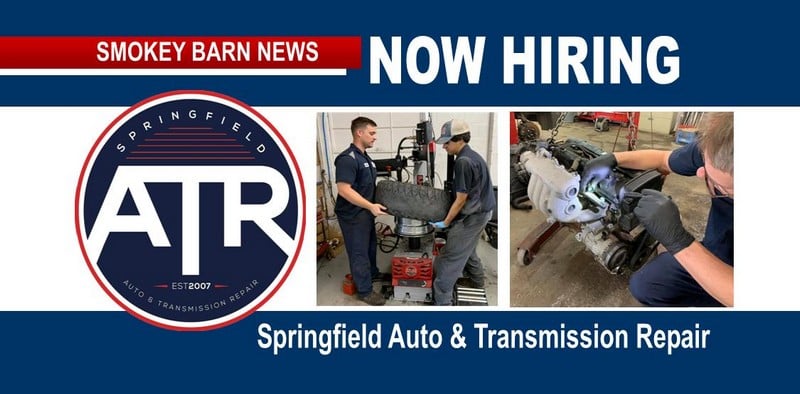 With over 14 years in Springfield, Springfield Auto & Transmission has developed a name for quality work at a fair price. With that reputation, they continue to grow. Here are two opportunities for anyone looking for a great career for a family-owned business in the automotive sector.
Springfield Springfield Auto & Transmission is located near the Robertson County Fairgrounds in Springfield Tennessee. MAP
CURRENT OPENINGS
• Service Writer/Advisor
We are super BUSY! and are looking for additional team members to show up for work every morning with a positive attitude, strong work ethic, and the knowledge/ability to produce quality repairs.
If you are a car enthusiast and knowledgeable in auto repair, a hard worker, and a motivated problem solver, then you are the candidate we are looking for.
Benefits
Our team-oriented environment also comes with Health insurance; Medical, Eye, Dental insurance. Paid Holidays and Vacation! Uniforms provided.
Automotive Service Writer/Advisor
(Domestic & Asian vehicles)
Qualifications & Requirements…
• Greet and assist customers with inquiries via phone or in person.
• Perform vehicle walk-around and document customer concerns
• Prioritize required services
• Write up estimates – collaborate with the diagnostician on what parts are needed etc to write an estimate. *Need to have some basic knowledge of cars, parts and systems.
• Greet and assist customers with inquiries via phone or in person.
• Keep customers informed of service expenses, and any possible changes as well as expected completion time.
• Follow-up on future service considerations
5 yrs of experience preferred. *Comp based on experience.
Lube/Tire Technician
Qualifications & Requirements…
• Service Cars
• Install and rotate tires
• Oil change
• ASE certification (preferred).
• Valid Driver's License (required).
3 yrs of experience preferred. *Comp based on experience.
All applications are held in strict confidentiality, so you owe it to yourself to explore your options. There is no reason not to reach out and see if Springfield ATR would be a match for you.
Apply TODAY and let's talk! This is an 8-hour shift Monday to Friday. Pay is flexible and based on experience!
Call (615)382-0089 or
send a resume to [email protected].
Applicants can also mail resumes or apply in person to Springfield Auto & Transmission Repair, 4 N. Main Street, Springfield, TN 37172. (615)382-0089.

HIRING: Robertson Co. UT Extension Program Assistant

There is a current job opening for UT Extension Program Assistant at our Robertson County Extension Office at Springfield, TN.
Basic Duties include:
Deliver nutrition education for adults and youth through group classes in community settings
Develop and maintain partners with local agencies and organizations
Assist with community needs assessments and program evaluation requirements
APPLY:
All applications must be done online through the UT Taleo System.

Calvary Baptist Church in Greenbrier is Hiring a music ministry.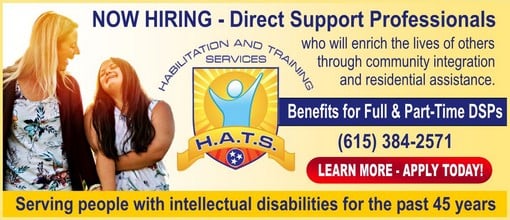 H.A.T.S., Inc. has been serving people with intellectual disabilities for the past 45 years.
We are looking for Direct Support Professionals (DSP) who will enrich the lives of others through community integration and residential assistance.
Benefits for Full-Time DSPs:
• Health and Dental Insurance
• 403-B Retirement
• Life Insurance
• Long-Term Disability
• Paid Vacation/Sick Leave
Benefits for Part-Time DSPs:
• Health and Dental Insurance (130 hours or more a month)
• 403-B Retirement
APPLY TODAY, CLICK —> HERE

Owens Corning: Job Fair (Aug. 24) 2K Sign On Bonus-Great Benefits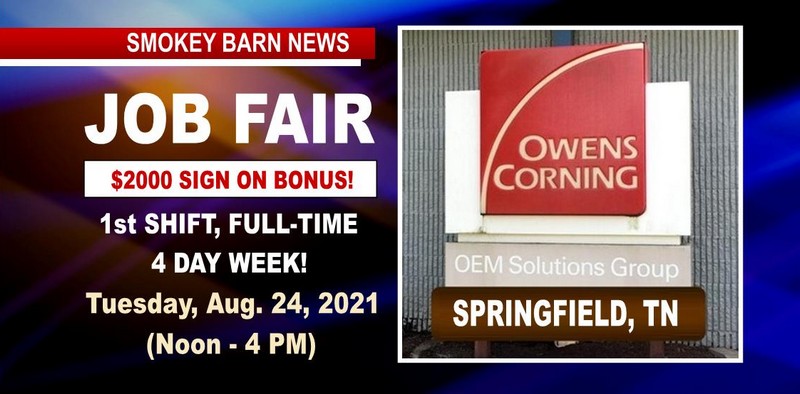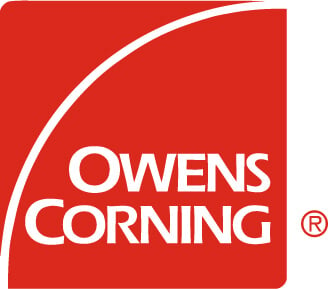 SPRINGFIELD TENNESSEE: (Smokey Barn News) – Owens Corning, an industry leader in the insulation, roofing, and fiberglass composites industry is opening up positions across the board at their Springfield plant.
To offer candidates an opportunity to meet the team and see the facilities, Owens Corning has set up a meet and greet job fair. Owens Corning is also offering $14.00 starting pay with $2000 sign-on bonuses. See all the details below.
(Springfield)
$2000 SIGN ON BONUS
Starting Pay is $14.00 with no top out and
Quarterly bonus payout up to 10%!
1st Shift, Full-Time, 4 Day Week!
OWENS CORNING  job fair from 12:00 (Noon) to 4:00 PM on Tuesday, August 24, 2021
In order to expedite the hiring process for direct hire full-time positions, it will be held at the actual manufacturing facility at 203 CHARLES RALPH DR, Springfield, Tn.
The staff will be able to perform interviews and plant tours onsite, as well as accommodate any questions/concerns.
There is an immediate need for multiple production associates; on our four (4) day per week, day shift only schedule!
The normal schedule is Monday through Thursday, 6:00 am-4:30 pm; so off Friday, Saturday, and Sunday!!!!!
We are looking for safe-working, team-oriented individuals that desire long-term full-time employment.
1st Shift (4-10 hour shifts) Monday-Thursday in a safe, team-oriented environment with competitive wages and benefits.
Owens Corning develops, manufactures, and markets insulation, roofing, and fiberglass composites.
SUMMARY:
The Production Associate position is an hourly position and reports to the Shift Supervisor. The employee works at presses, assists machine operators, removes parts from the press, separates parts from scrap, assembles parts, stacks or packages parts, and operates equipment.
JOB DUTIES AND RESPONSIBILITIES:
• Follows all plant safety guidelines, practices, and procedures. This includes the proper use of personal protective equipment when required
• Regular attendance is essential
• Works in a team environment ensures helpers understand their role, knows what precautions are necessary and location of emergency stop buttons
• Understands and interprets company work orders and job control procedures
• Works efficiently and accurately to achieve and maintain 100% of goal. Gets or requests materials needed, assembles totes, prepares skids, bags and boxes for packaging • Packages specific number of parts on skids, in bags, boxes, etc., labels them, stacks bags of parts on racks, or in appropriate packaging and moves totes/skids of parts to a storage area or to the next operation
• Ensures that safety devices are in place and reports any unsafe behavior or situation
• Is aware of activities in working surroundings and is responsible for keeping the area clean, tidy, and safe
• Other tasks as assigned by Leader
JOB REQUIREMENTS, SKILLS AND ABILITIES:
• Must have ability to read/write and interpret documents (safety rules, operating/procedure instructions, etc….)
• Must have ability to communicate effectively with co-workers, supervision and management
• Must have the ability to do basic mathematical calculations
• Must have the ability to use a tape measure
EDUCATION AND/OR EXPERIENCE:
• Must be at least 18 years old
• Must have a high school diploma or equivalent
• 3-6 months related experience and/or training preferred; or equivalent combination of education and experience
ESSENTIAL PHYSICAL REQUIREMENTS/WORK ENVIRONMENT:
• Standing/walking for 8 – 12 hours at a time
• Exposure to noise is usually moderate
• Bending, twisting and turning
• Full use of both hands – to handle, feel objects, tools, controls, etc.
• Close and distance vision abilities
• Potential work with fiberglass insulation
• Regularly works near moving mechanical parts
APPLY TODAY – CLICK HERE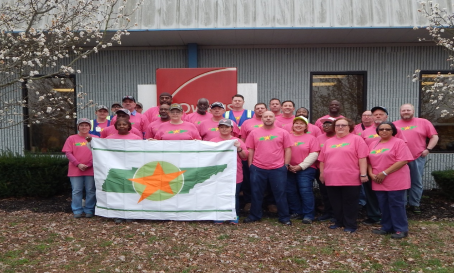 JOIN OUR TEAM TODAY! CLICK HERE TO APPLY
Learn more about what we do at Owens Corning – Click Here

Rob. Co Sheriff's Office:
Join Our Team Of  Corrections Officers & Patrol Deputies
NEW PAY INCREASE! –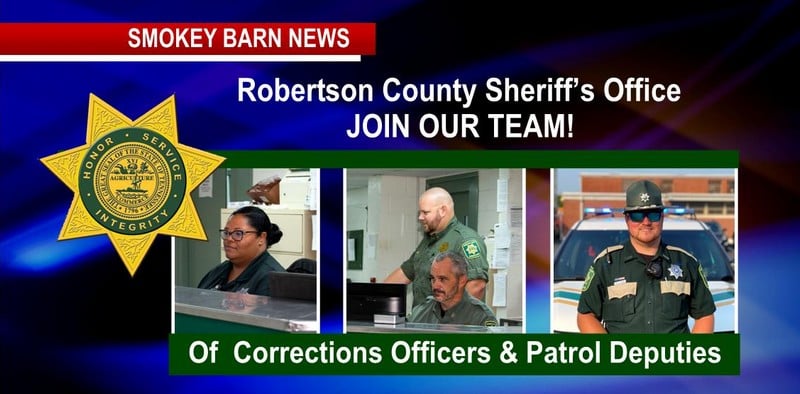 The Robertson County Sheriff's Office is currently hiring Corrections Officers and Patrol Deputies. To attract top talent, the Sheriff's Office has announced that they are now offering higher compensation packages which we have listed below.
With a coverage area of almost 500 square miles in both rural and urban areas and one of the newest and largest detention facilities in the state, the Robertson County Sheriff's office is a great career choice that will add to your portfolio of law enforcement experience.
With programs like our Senior Outreach (SOS) Program and SmartWater forensic technology, the Robertson County Sheriff's Office is a leader in both tech-based crime-fighting and community outreach programs.
If you would like to join our family of highly skilled Deputies, School Resource Officers and Corrections Officers then follow the instructions below. We look forward to hearing from you.
Click on the LINK to download and complete the application.
Completed applications can be emailed to [email protected]

Benefits:
• Corrections Officer – Pay is $18.47 – $19.12 ($38,860.88 -$40,228.48 annually)
• Patrol Deputy – $19.95 – $20.65 per hour ($47,161.80 – $48,816.60 annually)
• Yearly pay increases with step plan
• Health, dental, and vision insurance
• Paid vacation, sick, and holiday leave
• Tennessee Consolidated Retirement
• Uniforms provided
• Health and Wellness Incentives
Qualifications: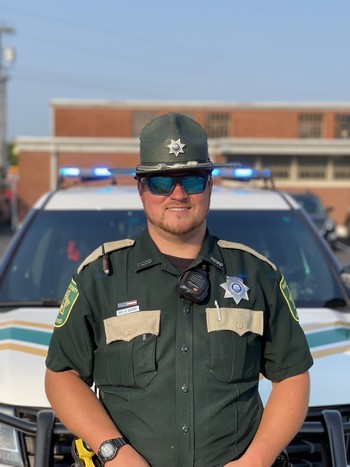 • Applicants must have reached their 18th birthday before the application can be accepted.
• Applicants must have a High School Diploma or GED.
• Applicants must possess a valid driver's license.
• Applicants must be a citizen of the United States.
• Applicants must have an Honorable Discharge from the Armed Forces (if prior military)
• Applicants must be able to pass an extensive pre-employment background investigation.
• Applicants must pass a psychological examination, polygraph examination, written examination, and a physical examination (including a drug screen).
• Applicants must be of good moral character. If at any time during the selection process it is found that the applicant has been untruthful or purposely withheld requested information, the applicant will no longer be considered for employment and will not be allowed to reapply with the department in the future.
• Applicants who become employed as a full-time Deputy with this agency are required to meet and maintain the minimum standards as set forth by the Tennessee Peace Officer Training Commission.
Applicants for PATROL DEPUTY must be a TN POST Certified Law Enforcement Officer.
Patrol Deputy Job Description:
The Robertson County Sheriff's Office Patrol Division has the responsibility to serve Robertson County's 476 square miles and a growing population by detecting and deterring criminal acts, responding to calls for service, investigating violations of the law, and increasing the safety of our roadways and community. The Patrol Division strives to serve the public with respect and dignity, safeguarding lives and property in a fair & impartial manner. The Sheriff's Office holds its Deputies to high professional and ethical standards while fulfilling our constitutional duties.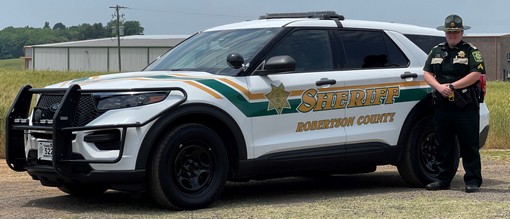 Corrections Officer Job Description: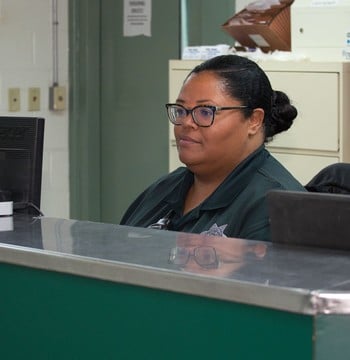 The Robertson County Sheriff's Office Corrections Division is responsible for the management and operations of the Robertson County Detention Facility. It is the mission of the ROBERTSON COUNTY DETENTION FACILITY to house inmates in a safe and secure setting, to provide safety and security to the Robertson County community, and service to the judicial systems of Robertson County, The State of Tennessee, and the United States of America.
The Robertson County Sheriff's Office is a family-oriented organization with an energetic and positive work environment. Applicants should be eager to serve the citizens of Robertson County. Robertson County is seated between Interstate 24 and 65 which provides employees of the Sheriff's Office the unique opportunity to enjoy small-town living, but with the convenience of being minutes away from larger cities such as Nashville and Clarksville, Tennessee. As your law enforcement career develops, you may find that you have talents or interests in other areas of law enforcement beyond the Patrol or Corrections Division. The Robertson County Sheriff's Office has many divisions and specialty assignments such as: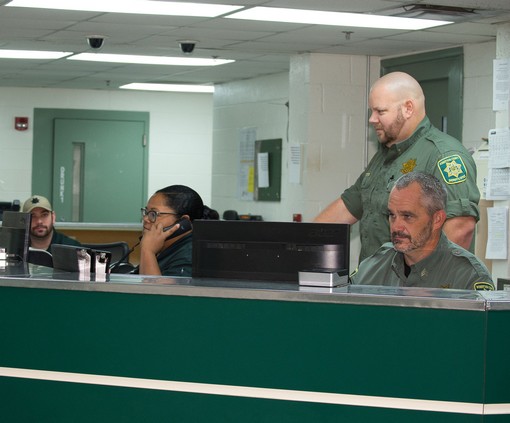 • Criminal Investigations
• K-9
• Court Security
• Emergency Response Team
• Negotiations
• Training
• School Resource Officer
• Narcotic Agent
• Extradition
• Honor Guard
Applications may also be picked up in person at the Robertson County Sheriff's Office, 507 South Brown Street, Springfield, TN 37172 or emailed to: [email protected]
CLICK HERE to download and complete the application.
The Robertson County Sheriff's Office is an Equal Opportunity Employer (EOE).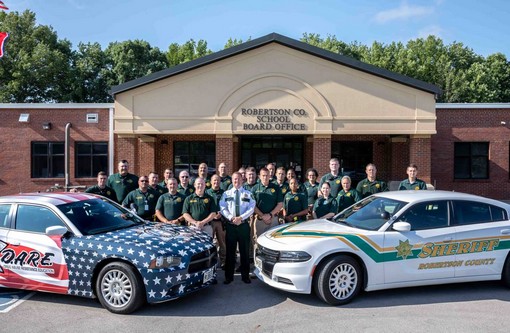 Springfield: Delight Products Hosting Hiring Event July 21
Delight Products, a Manufacturing Division of Kroger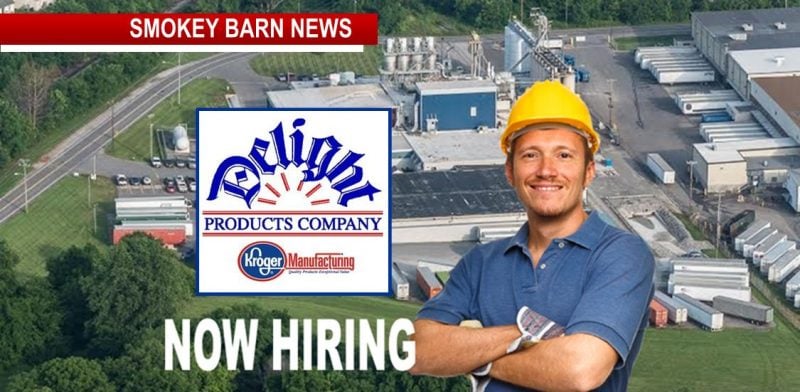 Delight Products, a Manufacturing Division of Kroger, is hosting a hiring event in Springfield, TN, MAP. Read below for a list of exciting opportunities.
Open Interviews for Delight Products
Date: July 21, 2021,
Time: 9:00 am to 12:00 pm
Location: Holiday Inn Express, 2518 Memorial Blvd., Springfield, TN 37172.
Starting wages: $16.22-$21.09/hr.
Benefits: medical, dental, vision insurance, 401k, stock options, incentive plans, vacation and holiday pay, associate discounts and much more.
Positions available:
• Weekend Shift Maintenance Mechanic
• 2nd Shift Processing/Lab Entry Level Technician
• 3rd Shift Processing/Lab Entry Level Technician
• 1st Shift CDL Driver/Forklift Operator
Requirements:
• Must be at least 18 years of age or older;
• High School or Equivalent required prior to hire date;
• CDL License required for CDL Driver/Forklift Operator position.
• Background and Drug Screening Required.
A laptop will be provided for candidates to apply online prior to the interview.
If you can't make it on this date and time, please feel free to apply online.
Search by location: Springfield, TN
Filter by Company: Delight Products
About:
The Kroger Manufacturing Vision and Mission are dependent on and rooted in our employees. It is only with dedicated and capable employees that we are able to achieve success and superior quality with all of our Corporate Brands. Our standard of uncompromising quality dates back to 1883 and has become a foundation on which we base our business. Our Kroger Corporate Brands build lifetime loyal customers with our exclusive and preferred brands. Through individual commitment to quality and team efforts, we have established Kroger as a leader both in the manufacturing industry and in retailer private label brands.

Springfield's Martinrea To Hold Hiring Event- Great Wages, Full Benefits! (All Shifts)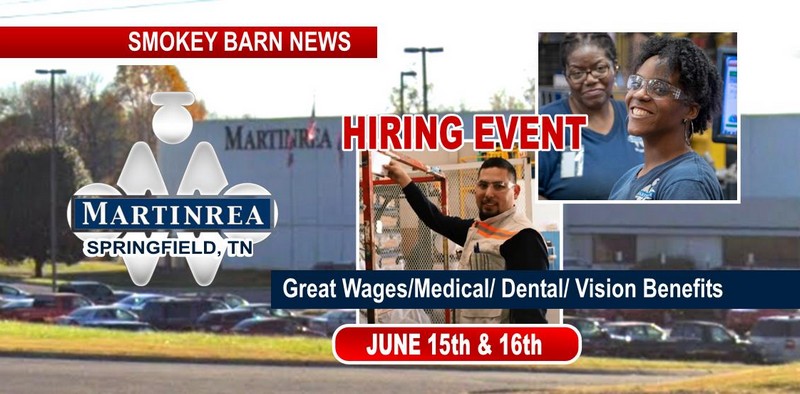 Production at Martinrea Automotive Structures (USA) in Springfield is in full swing and they are hiring across the board for all positions! And…All shifts are available.
They will be holding a Hiring Event/Open House on June 15th and 16th from 9am to 3pm. Location: 1 Fabco Dr, Springfield, TN 37172 (MAP)
On-the-spot interviews will be conducted during the hiring event/open house, so dress for success and bring your resume.
Martinrea is offering great wages along with medical/ dental/ & vision benefits.
Whether you are actively seeking employment, transitioning, looking for something with less of a commute or just want to see what else is out there for you, mark your calendars for an opportunity at a great company right here at home
Founded in 2001, Martinrea has been executing its strategy with prudent and profitable growth through innovation, engineering and highly skilled team members. Martinrea International is a global leader in the design, development and production of lightweight structures and propulsion systems that address the automotive industry's current and future solutions.
VISION
Making lives better by being the best supplier we can be in the products we make and the services we provide.
MISSION
We make people's lives better by:
• Delivering outstanding quality products and services to our customers.
• Providing meaningful opportunity, job satisfaction, and job security for our people.
• Providing superior long-term investment returns to our stakeholders.
• Being positive contributors to our communities.
Our strength is our people! We invite you to follow your dreams and explore a challenging and rewarding career at Martinrea.
Positions
• Indirect Buyer
• Maintenance Supervisor
• Material Handler
• Material Handler
• Press Operator
• Press Setup Technician
• Production Associate
• Production Supervisor
• Production Team Lead
• Quality Manager
• Quality Weld Destruct
• Quality Weld Destruct
• Senior System Analyst
• Tool Crib Attendant
• Transfer Press Operator
• Weld Associate
• Weld Technician
To view job openings details, click here. 
JOIN OUR TEAM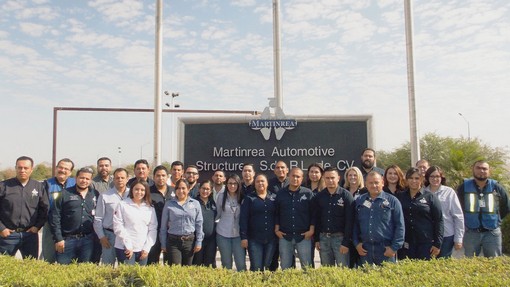 If you are not currently seeking a career change, but know of someone who may benefit from attending this event, please share this information with family and friends.

JOBS: Greenbrier's Makoto Japanese Steakhouse Is Hiring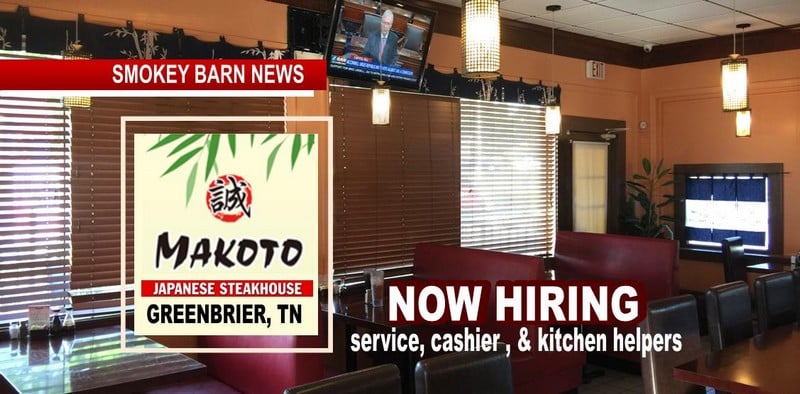 The Makoto Japanese Steakhouse in Greenbrier is hiring across the board.
Positions are open for service, cashier, and kitchen helpers.
Makoto is family-owned by long-time restaurant entrepreneurs and Robertson County residents and offers authentic Hibachi steak, chicken and shrimp, sushi, appetizers, bento boxes, kids menu, fried ice cream, and fried cheesecake along with beer and wine. Read More…

Robertson County Emergency Medical Services – Hiring Captain/Training Coordinator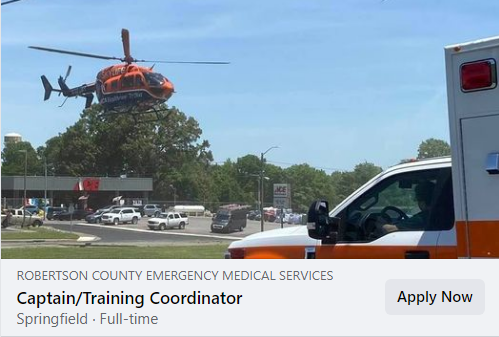 Requirements:
• Be a licensed Tennessee Critical Care Paramedic
• Must have an Associate's Degree or higher
• Maintain a Tennessee EMS license endorsement of Paramedic Instructor Coordinator or higher
• Maintain instructor certifications in all AHA disciplines (BLS, ACLS and PALS)
• Maintain instructor credentials in NAEMT PHTLS
• Have a minimum of 4 years of 911 EMS experience
Job Duties:
• Maintains quality assurance records of patient care reports and provides oversight for QA/QI
• Ensures competent and accurate documentation of patient care reports
• Observes clinicians in the field for competency and quality of patient care
• Provides a minimum of bi-annual competency evaluations of all field staff
• Provide oversight of the EMS Field Training Program
• Ensures competency of all Field Training Officers
• Maintaining all records of employee education, EMS licensure, and DMV licensure as required by the state
• Practical and written testing of new employees and candidates
• Conduct new hire orientation for newly hired employees
• Remediation of employees with clinical deficiencies
• Monthly meetings with the EMS Medical Director
• Establishment and continuous updates of protocols and standing orders as required by state
• Provides educational courses on-site at the service to ensure EMS personnel are trained to the highest level attainable
• Maintains relationships and contractual agreements with Paramedic and EMT programs at various educational institutes allowing students to experience field internships within the service
• Provides recertification courses for other instructors within the service and county fire agencies.
• Creates protocols and standing orders for First Responders within the fire agencies of Robertson County
• Attends meetings with other educators within our EMS Region
• Stays abreast of changes in legislation as related to EMS education and ensures compliance with state and national requirements
Apply today, click here.

Pleasant View Volunteer Fire Department – PART-TIME POSITION: Administrative Assistant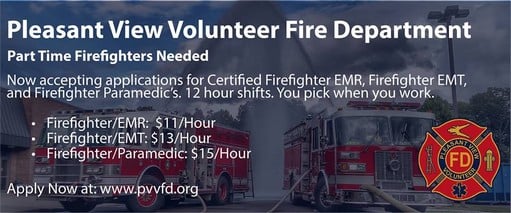 The person filling this position must be creative, have a lot of energy, be customer service focused, and extremely trustworthy. A minimum of a high school diploma or equivalent required and degree in business administration or related field preferred. This position requires excellent organizational and interpersonal skills with attention to details and follow-through a must. The individual must possess the ability to manage multiple projects and associated tasks while working independently as well as courteously with fellow staff and association members. Strong computer skills in Microsoft Office and mobile technology devices are a must. It would be beneficial if the person filling this position had field experience in an executive office of a governmental agency, non-profit association, and/or fire service related business. This will be a part time position that will work 20-30 hours per week. The PVVFD can be very flexible on the days and hours of work. This job will be working with the Fire Chief and Assistant Chief to assist or takeover many of the daily tasks that are required to be maintained to operate a successful organization. This employee needs to be a good team player and be able to get along with people and deal with the public daily.
The pay for this position will be depending on qualifications and education. You will be required to pass a drug screen and background checks. The PVVFD is also a tobacco free workplace. Some of the job duties will be as follows but this is not an all-inclusive list.
Fill out an online application here. Please choose "Administrative Assistant" as the position applied for. Your application will be reviewed, and you will be contacted if the department is interested in an interview.
• Answer phones and greet visitors
• Assist with payroll
• Schedule and coordinate staff and other meetings
• Collate and distribute mail
• Prepare communications, such as memos, emails, invoices, reports and other correspondence
• Write and edit documents from letters to reports and instructional documents
• Create and maintain filing systems, both electronic and physical
• Manage accounts and perform bookkeeping duties
• Work with all social media platforms
• Additional duties as assigned
The PVVFD is currently looking for Experienced Part Time Firefighters to join our team.
To Apply go to www.PVVFD.org
If you have any questions Call Brandon George 615-746-8528 Ext 7

Be A Registrar At NorthCrest Medical Center Or Learn About Other Career Opportunities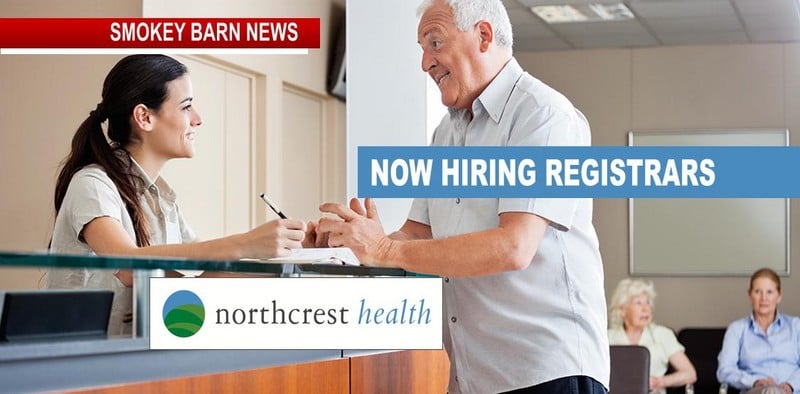 NorthCrest Medical Center in Springfield, a not-for-profit, 109-bed community hospital serving Northern Middle Tennessee and Southern Kentucky, has opened up full-time openings across the board.  Information about each opportunity has been added below.
One critical area and immediate need at NorthCrest Medical Center are Registrars. As a Registrar, you are literally the face of NorthCrest Medical Center. You are the calm voice during an emergency or that friendly face for regular appointments. To learn more about this and other career opportunities at NorthCrest Medical Center read below.
NorthCrest Medical Center has been built to serve the community. Every year NorthCrest supports the community beyond the walls of the medical center. Through sponsorships, health screenings, support groups, educational classes and more, Northcrest donates thousands of hours and dollars in service to the surrounding community in promotion of good health and well-being.
Here are the details of the opportunity!
Registrars in the Hospital and Physician Services. (FT positions)
POSITION RESPONSIBILITIES:
• Responsible for timely and accurate registering of patients.
• Interviews patients for all pertinent account information.
• Verifies insurance coverage
• Calculate patient estimated responsibility due at time of service
• Understand insurance deductibles, co-pay, coinsurance in order to explain and educate the patient
• Verifies past due amounts
• Request/collects patient payments and issues receipts
• Understands financial payment options available to patients
• Open/close individual cash bag assuring in balance
• Makes appropriate documentation in the system
• Answers and directs incoming calls including "stat" calls as well as cover PBX when needed
• Demonstrates knowledge of human growth and development and the care of patients appropriate to the ages of patients served.
• Adheres to HIPAA privacy regulation in accordance with hospital's policies and procedures
• All other duties as assigned.
QUALIFICATIONS:
• High School Diploma/GED preferred
• Excellent communication skills
Physician Services: Apply Here
3 – Full Time – Days – 8a-5p
Hospital – Patient Access – Apply Here
• Full Time – 6p-6a – Thur/Fri/Sat
• Full Time – 9a-5:30p – M-F
• Full Time – 6a-6p Sat/Sun/Mon
MORE CAREERS AT NORTHCREST HEALTH
FT Environmental Services Tech
3 – FT positions open – 1st shift – 7:00 am – 3:30 pm; 2nd shift – 3:oo pm – 11:30 pm; and 3rd shift – 10:30 pm – 7:00 am.
POSITION RESPONSIBILITIES:
• Performs cleaning functions in assigned areas to maintain a sanitary, attractive, and orderly condition (i.e., high dusting, sanitizing room and bed, bathroom cleaning, floor sanitizing, emptying wastebaskets, and vacuuming).
• Follows procedures established for area cleaning, chemical usage, safety and maintenance of work equipment.
• Assists in linen delivery and laundering as required.
• Requests and collects supplies and equipment.
• Restocks and cleans carts daily.
• Notifies supervisor of any concerns.
• All other duties as assigned
QUALIFICATIONS:
• High School Diploma/GED Preferred
• Previous Cleaning Experience Preferred
To apply for the Environmental Services Tech, click Here
Position: RN – MED SURG 3 $5000 Sign on Bonus
Springfield, TN
RN – MED SURG
$5000 – Sign on bonus for Full Time Med Surg Nights – for 2 yr commitment – This is for MS3 only
POSITION RESPONSIBILITIES:
• Demonstrates knowledge of human growth and development the and care of patients appropriate to the ages of patients served
• Conducts and documents nursing assessments through the collection and analysis of data
• Develops and revises the individualized plan of care based on assessment, desired outcomes, and knowledge
• Provides patient/family education based on plan of care and identified needs
• Promotes customer service initiatives
• Demonstrates ability to perform technical skills and procedures
• All other duties as assigned
QUALIFICATIONS:
• Current RN licensure
• Current BLS certification (or obtain prior to the completion of orientation)
• Current ACLS certification (applies to charge nurse & RN team leaders)
For full, detailed job description, click –> Here.
ADITIONAL OPENINGS
Wound Healing
Women's Services
Surgery
Sleep Lab
Security
Respiratory Therapy
Physician Services
Nutritional Services
Nursing
Medical Imaging
Med Surg 2
LAB
Informational Security
Infection Control
Environmental Services
Emergency Department
Education
Coding
CCU
Cath Lab
Cardiac Testing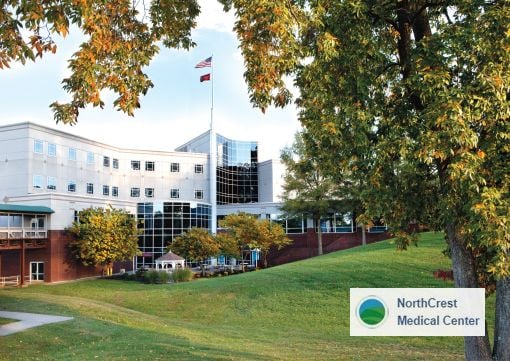 NorthCrest offers an RN Career Ladder with various learning opportunities including monetary rewards.
Integrity – Maintaining the highest standards of behavior. Encompasses honesty, ethics, and doing the right things for the right reasons.
Innovation – Capable of extraordinary creativity and willing to explore new approaches to improving quality of life for all persons.
Superior Service – Committed to providing excellent service and compassionate care.
Teamwork – An abiding respect for others, and a sustaining commitment to work together.
Stewardship – Dedicated to responsible stewardship of NorthCrest Medical Center's assets and financial resources, and to community service.

About NorthCrest
NorthCrest is a not-for-profit, 109-bed community hospital serving Northern Middle Tennessee and Southern Kentucky. Located in Springfield, Tennessee, this hospital has been built to serve the community. Every year NorthCrest supports the community beyond the walls of the medical center. Through sponsorships, health screenings, support groups, educational classes and more, Northcrest donates thousands of hours and dollars in service to the surrounding community in promotion of good health and well-being.
For work, our employees travel as close as right down the street and as far as Clarksville, TN and Hopkinsville, KY. Some employees spend hours on their commutes. They happily drive the distance every day because NorthCrest Medical Center looks and feels like home to them.
While NorthCrest is a great place to work based on its people, it also offers benefits to employees that promote a comfortable, fulfilling life. To provide expert care to patients, our employees must be cared for themselves. NorthCrest is continuously working to create an environment that elevates the well-being of employees. A balanced work environment and proper benefits provide employees the opportunity to work harder and smarter on behalf of our patients.
Award-winning workplace | Community feel | Health, dental, vision insurance | Life insurance | Retirement |
Is NorthCrest right for you?
At NorthCrest, our focus is providing quality healthcare in a safe, welcoming environment. We put the patient first through personal attention and expert medical care. We smile and greet everyone we meet – from patients, to coworkers, to visitors – and do it because we want to. Everyone who steps foot in this hospital is like family. We are warm, friendly, helpful, and supportive—we want the best for you, and we want to see you excel in your position. Our HEART Standards of Performance stand as the backbone for our organization and the practices we commit to following every day.
If you want to love coming to work every day, to an organization where you feel wanted and can make a difference in the lives of our community, then NorthCrest is for you. If NorthCrest sounds like home, we invite you to review and apply to an open position.
Awards & Recognitions
NorthCrest has been nationally recognized as a Military Friendly Employer, Military Friendly Spouse Employer, and a 2019 Top Work Place by The Tennessean. These awards are all based on our own employee feedback. Additionally, NorthCrest is accredited by The Joint Commission with the Gold Seal of Approval for Chest Pain Certification and Advanced Certification for Primary Stroke Centers, and is a Blue Distinction Center+ for Knee and Hip Replacements and Maternity Care as recognized by Blue Cross Blue Shield.

CROSS PLAINS VOLUNTEER FIRE IS LOOKING FOR YOU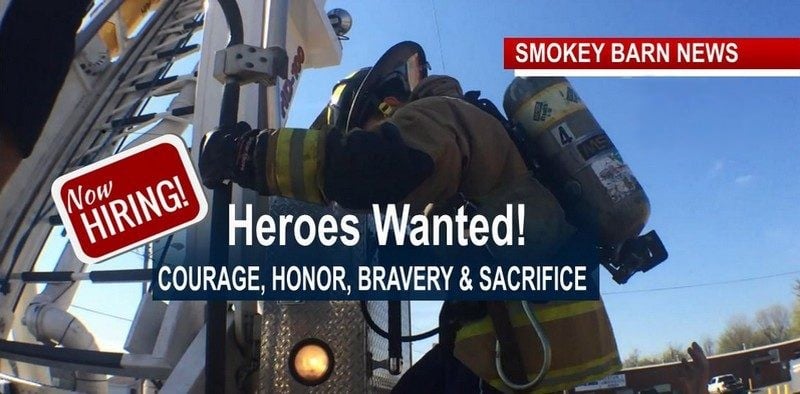 Cross Plains Fire is currently looking for entry-level to experienced firefighters. The Cross Plains Fire dept will provide all necessary training. You will be considered a volunteer firefighter, however, after training you will be paid by the call.
Job Responsibilities
• Respond to fire alarms, connect hoses, hold nozzles and direct water streams.
• Force entry of premises for firefighting.
• Position and climb ladders to gain access to upper levels of buildings.
• Perform rescue operations by removing persons from danger and administering first-aid to injured persons.
• Perform salvage operations such as sweeping water, throwing covers, removing debris, etc.
• Perform ventilating operations.
• Participate in fire drills.
• Attend training classes in firefighting, first-aid, and other related subjects.
• Assist with maintaining fire apparatus and equipment.
• Conduct residential and commercial fire prevention inspections.
• Receive and dispatch messages by radio and telephone.
• Perform general maintenance work of Fire Department property, including cleaning walls and floors, washing windows, mowing yard, and making minor repairs.
• Perform related tasks as required.
If you interested are in becoming a volunteer firefighter, you may go to Cross Plains City Hall to pick up an application. MAP or contact Chief Tommy Jackson. Call (615) 654-9287
Email: [email protected]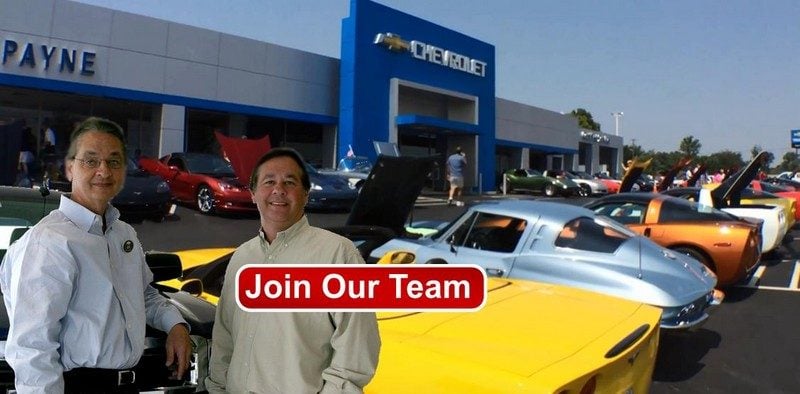 Payne Chevrolet, Now Hiring
Here's a look at the current openings at Payne.
Body Shop Estimator MORE INFO
Springfield, TN
From $60,000 a year.
Sales Representative MORE INFO
Springfield, TN
$30,000 – $60,000 a year.
Automotive Technician/Mechanic MORE INFO
Springfield, TN
$35,000 – $50,000 a year.
Auto Parts Delivery Driver MORE INFO
Springfield, TN
$12 an hour.
Tire and Lube Technician MORE INFO
Springfield, TN
$10 an hour.
Collision Repair Coordinator MORE INFO
Springfield, TN
$24,000 – $30,000 a year.
Apply Today!
For full job details and how to apply, click here. You can also send your resume to: [email protected]
For ad prices: email [email protected] or call 615-513-9844
Smokey Barn News (Sponsor/Advertisement)


We bring you ALL the News in Robertson County, Tennessee.
Local jobs, job openings, job postings, job listings, help wanted,  employment opportunities, businesses now hiring in Springfield tn, Greenbrier tn, Adams tn, Ridgetop tn, White House tn, Cross Plains tn, Millersville tn, Cedar Hill tn, Coopertown tn and Orlinda  in Robertson County Tn, Tennessee!