Job Listings In Robertson County Tennessee
GET YOUR JOB FILLED FAST!!
Find A Job Or Fill A Job on Smokey's Jobs page!
List your job opening on the number one news site in the Robertson County area. Thousands of middle Tennesseans just like you rely on Smokey Barn News everyday, let us tell your story of opportunity.
Let Smokey help you grow your business!!
"Thank you so much for your help. We had a monumental response to our job posting. I'm sure we are going to find the perfect person for the job. The immediate response was overwhelming. I am so glad I decided to go to Smokey Barn!" Rita Hallman,  KMC Music
For ad prices: email Jobs@SmokeyBarn.com or call 615-513-9844
——–JOB LISTINGS——–

Smokey Barn News (Advertisement)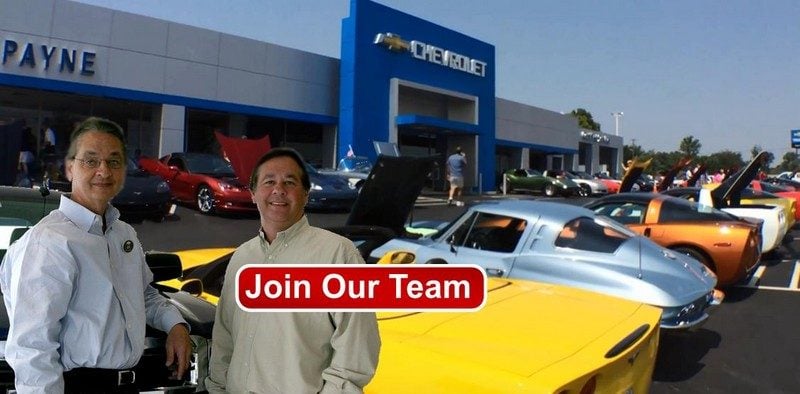 Payne Chevrolet, Now Hiring
BDC Representative – Full-time
Salary:
$25,000-$35,000 a year.
Responsibilities:
*Utilize organizational software system to access information
*Answer incoming phone calls
*Respond to inbound internet leads by phone, text, and email
*Follow-Up with unsold customers
*Schedule sales appointments
*Confirm all sales appointments
*Reschedule missed appointments
*Periodically contact owner base to ensure satisfaction
*Generate business through prospecting and proper follow-up
*May perform other job duties as assigned
Job Requirements:
*2+ yrs of Sales Experience
*Basic math skills
*Must be willing to work Saturdays and some evenings
Benefits:
*Competitive salary
*Health, Dental, Vision, Life
*401K
*Professional work environment
*Opportunities for advancement
2807 Memorial Blvd, Springfield. To apply please call us at Sales: (615) 212-2268 or Send resume to: pmathis@paynechevrolet.com

General Line Service Technician:
ASE certified
General Motors experience preferred
· Testing to check whether systems and components are secure and are working properly.
· Isolating the systems or components that might have caused the problem.
· Driving the vehicle for testing purposes or using various equipment, including hand-held and onboard compression gauges or diagnostic computers.
· Maintaining efficiency and accuracy in diagnosing as well as repairing vehicles.
· Repairing or replacing worn parts ahead of the vehicle's breakdown or damage.
· Following a checklist in ensuring that, they examine each critical part of the vehicle.
· Watching or inspecting closely parts like hoses, belts, plugs, fuel systems, brakes, and other possible troublesome items.
Our Dealership's Commitment to You :
· Competitive Salary
· Health, Dental, Vision and Life
· 401k
· Paid Time Off
· Professional Work Environment
· Opportunities For Advancement
Job Type: Full-time
Salary: $50,000.00 /year
Required experience:
· Automotive Technician: 2 years
Send resume to: pmathis@paynechevrolet.com
Auto Detailer Needed At Payne Chevrolet In Springfield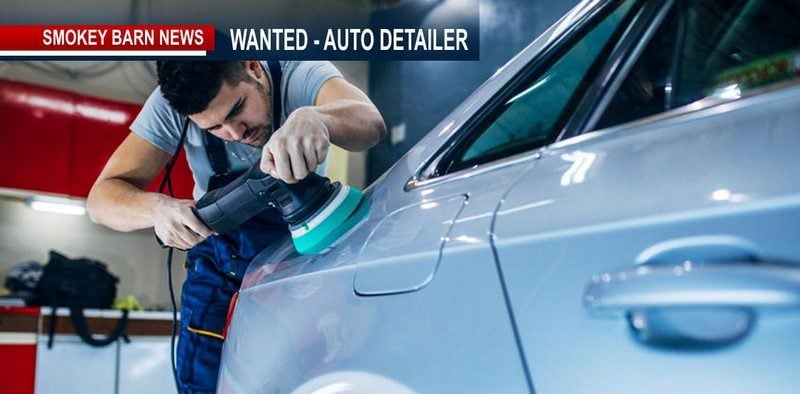 SPRINGFIELD TENNESSEE: (Smokey Barn News) – Payne Chevrolet, a top automobile dealership and repair facility in middle Tennessee, has an immediate opening for a part-time/full-time automotive Detailer.
Do you love cars? Do you love making them sparkle? Does the thought of working for one of the worlds best selling automotive brands excite you? Then send us your resume today!
Experience preferred but not necessary, training can be made available to the right individual.
Pay: Compensatory
Payne is an equal opportunity employer.
Email your resume to steverussell@paynechevrolet.com with DETAIL JOB in the subject, no phone calls, please.

NorthCrest Hiring
October 11 RN Recruitment Breakfast
Thursday, October 11, 2018 at 6 AM – 9 AM: NorthCrest Medical Center
100 Northcrest Dr, Springfield, Tennessee 37172
Come by and enjoy a Continental Breakfast, take a tour,
Meet out TEAM, talk to Hiring Managers and receive a gift of appreciation!
Please RSVP to recruiter@northcrest.com Or call 615-382-5830


Registered Nurse – CCU (Critical Care Unit)
Full – Time
Nights and Days
$2500.00 Sign-on Bonus for a 2 year commitment (Nights only) Full –Time.
6 month to 1 year of CCU experience preferred

See all of our current openings – Click Here and make 2018 your best year ever.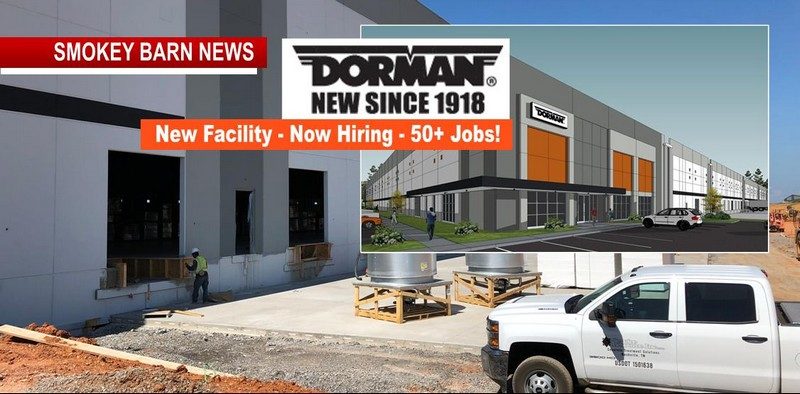 Dorman Products To Open New Facility In November With 50+ Jobs
PORTLAND TENNESSEE: (Smokey Barn News) – Automotive parts manufacturer Dorman Products is expanding in Robertson County with a brand new facility in Portland and as a result, they have opened up about 50 jobs on all shifts with more to come.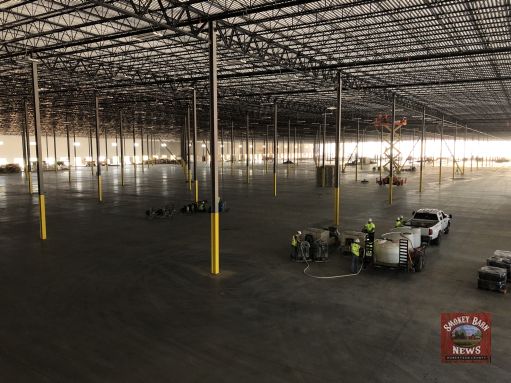 When complete, the new facility will be a remarkable 18.7 acres (about 14 football fields or 48 NHL hockey rinks) under one roof, according to company officials. The structures will employ enough roofing material to cover  543 homes.
Since 1918", Dorman Products has been a leading supplier of original equipment dealer "exclusive" automotive and heavy duty replacement parts.
When done, the new 800,000+ sq ft. facility located off of Vaughn Dr. in Portland will house 150 new employees.
Below is more information about Dorman Products and how to apply.
No experience necessary
Start out pay is $14.22 plus incentive
4- 10 hr days and 3- 12hr days
Off holidays
Vacation your first year
Benefits available after 60 days
If you would like to apply Click HERE to view Job Openings.
Join The Dorman Team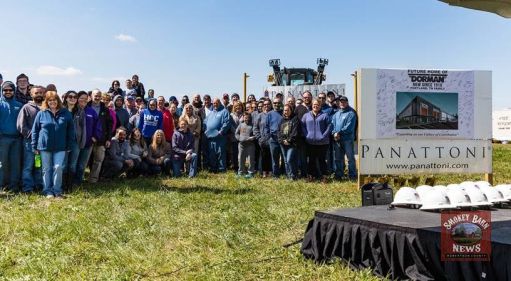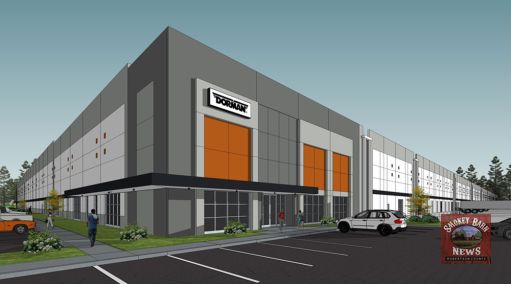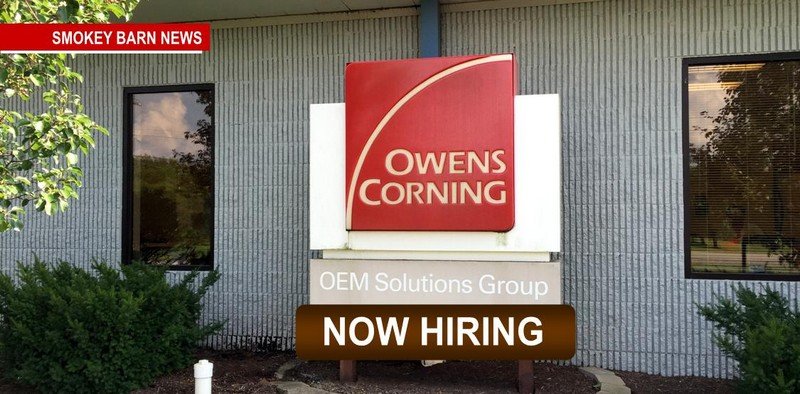 Owens Corning In Springfield Now Hiring
SPRINGFIELD TENNESSEE: (Smokey Barn News) – Owens Corning is now hiring Quality Technicians, Maintenance Technicians and Production Associates at the Springfield facility.  Owens Corning develops, manufactures and markets insulation, roofing, and fiberglass composites.

NOW HIRING: Quality Technician 4 – 10 hours shifts Monday-Thursday
This position will coordinate and administer all system requirements for quality programs at the Springfield, TN OC Appliance Solutions facility. Responsibilities will include assisting with updating the OC Appliance Business Systems and conforming to the ISO standards. This position will also be responsible for leading the Advanced Quality Planning Process, including development of PFMEAs, Control Plans, Process Flow Diagrams, Gage S&R Studies, and other related documentation for Pre Production Approval Process (PPAP) submittals. Strong administration, record keeping and documentations skills are required.
Reports to: Plant Leader
Pay: Contingent on qualifications.
JOB RESPONSIBILITIES
Leading Quality
• Corrective action leader.
• Maintains customer print file.
• Initiates/coordinates PPAP submittals.
• Prepares and submits new part FPA samples and documentation.
• Responsible for scheduling and making sure internal audits are completed
• Develop training requirements, assess training needs, determine training schedule, and ensure completion of training activities.
• Identifies need of statistical techniques.
• Controls copies of division documents plant work instructions, and forms.
• Document control administrator.
• Maintains corrective action log.
• Maintains and improves quality system ISO 9001
• Acts as company liaison between customers and our suppliers.
JOB REQUIREMENTS
MINIMUM QUALIFICATIONS:
• Associate's degree required (Bachelors degree in Engineering preferred)
• Five years of experience in quality management and systems.
• Strong Experience in documentation
EXPERIENCE:
• Ability to read blue prints and use of quality measuring tools
• Strong system knowledge and documentation organizational skills.
• Strong Computer skills (Word, Power Point, Excel and statistical software)
• Ability to establish agreement and consensus with management
• Ability to effectively engage primary employees in both union and non-union environment is critical.
KNOWLEDGE, SKILLS & ABILITIES:
• Personable with the ability to communicate at all levels
• Highly ethical: Can be trusted to do only the right thing for the employees, shareholders and others. Follows a balanced approach without compromising integrity
• Results-oriented: Energetic, resourceful, with a strong service orientation and positive can-do attitude
• Fully committed to the job and to deliver outstanding work. Never satisfied with the status quo, continually striving for excellence
• Certified Quality Engineer preferred

NOW HIRING: Maintenance Technician 4 – 10 hour shifts Monday-Thursday
SUMMARY
The Maintenance Tech position is an hourly position and reports to the Technical Leader, but takes daily direction from the Maintenance Team Lead. The employee is responsible for building/modifications of equipment and maintaining machinery including setting up, installing, and repairing by performing the following duties.
Reports to Maintenance Supervisor
Pay: Starts at $22.00/hour
JOB DUTIES AND RESPONSIBILITIES:
• Comply with all plant rules
• Ensures proper and safe operation of machinery and task performance and that equipment safety devices are in place.
• Ability to plan and perform work requiring knowledge of electrical, mechanical, and electrical theory and principles
• Prefer knowledge of robot programming and programmable controllers.
• Welding experience is desired as it relates to fabrication, design, & modifications. Types of welding: mig, tig and stick.
• Build equipment for new product and prototypes.
• Diagnose and repair malfunctions in machinery and equipment, when required. (Hydraulics, Electrical, Pneumatic, Mechanical)
• Maintain preventative maintenance schedule and maintenance records.
• Maintain and organize critical spare parts inventory.
• Responsible for housekeeping in all Maintenance areas.
• Comply with safety regulations and maintain a clean and orderly work area
• All other duties as assigned or needed
JOB REQUIREMENTS
EDUCATION AND/OR EXPERIENCE
• High School Diploma or equivalent
• Five (5) years experience in electrical, pneumatics, hydraulics, robotics, or equivalent combination of education and experience
• Prefer maintenance vocational training certificates
• Prefer PLC/Programming certificates or experience
SKILLS AND ABILITIES
• Ability to read and interpret documents such as operating instructions, blueprints, procedure manuals, and electrical schematics.
• Ability to work in a team environment
ESSENTIAL PHYSICAL REQUIREMENTS/WORK ENVIRONMENT
• Ability to lift up to 50 lbs
• While performing the duties of this job, the employee regularly works near moving mechanical parts and is exposed to airborne particles
• This position involves working in a fiberglass insulation environment
• The noise level in the work environment is usually moderate
• Overtime as needed to support production
SAFETY RESPONSIBILITIES
• Follow all safety rules of the facility
• Wear all appropriate PPE
• Inform plant by reporting any safety concerns (Safety Observations)
• Understands and follows the Lock/Tag/Try procedure
• Participation in safety trainings
This job description in no way states or implies that these are the only duties to be performed by the employee(s) incumbent in this position. Employee(s) will be required to follow any other job-related instructions and to perform any other job-related duties requested by any person authorized to give instructions or assignments.
A review of this position has excluded the marginal functions of the position that are incidental to the performance of fundamental job duties. All duties and responsibilities are essential job functions and requirements and are subject to possible modification to reasonably accommodate individuals with disabilities. To perform this job successfully, the incumbents(s) will possess the skills, aptitudes, and abilities to perform each duty proficiently. Some requirements may exclude individuals who pose a direct threat or significant risk to the health or safety of themselves or others. The requirements listed in this document are the minimum levels of knowledge, skills, and abilities.
This document does not create an employment contract, implied or otherwise, other than an "at will" relationship.

NOW HIRING: Production Associate 1st Shift 4 – 10 hour shifts Monday-Thursday
SUMMARY
The Production Associate position is an hourly position, and reports to the Shift Supervisor. The employee works at presses, assist machine operators, removes parts from press, separates parts from scrap, assembles parts, stacks or packages parts and operates equipment.
JOB DUTIES AND RESPONSIBILITIES:
• Follows all plant safety guidelines, practices, and procedures. This includes the proper use of personal protective equipment when required
• Regular attendance is essential
• Works in a team environment ensures helpers understand their role, knows what precautions are necessary and location of emergency stop buttons
• Understands and interprets company work orders and job control procedures
• Works efficiently and accurately to achieve and maintain 100% of goal. Gets or requests materials needed, assembles totes, prepares skids, bags and boxes for packaging
• Packages specific number of parts on skids, in bags, boxes, etc., labels them, stacks bags of parts on racks, or in appropriate packaging and moves totes/skids of parts to a storage area or to the next operation
• Ensures that safety devices are in place and reports any unsafe behavior or situation
• Is aware of activities in working surroundings and is responsible for keeping the area clean, tidy, and safe
• Other tasks as assigned by Leader
JOB REQUIREMENTS
SKILLS AND ABILITIES
• Must have ability to read/write and interpret documents (safety rules, operating/procedure instructions, blueprints, etc..)
• Must have ability to communicate effectively with co-workers, supervision and management
• Must have the ability to do basic mathematical calculations
• Must have the ability to use a tape measure
EDUCATION AND/OR EXPERIENCE
• Must be at least 18 years old
• Must have a high school diploma or equivalent
• 3-6 months related experience and/or training; or equivalent combination of education and experience
ESSENTIAL PHYSICAL REQUIREMENTS/WORK ENVIRONMENT
• Standing/walking for 8 – 12 hours at a time
• Exposure to noise is usually moderate
• Bending, twisting and turning
• Full use of both hands – to handle, feel objects, tools, controls, etc.
• Close and distance vision abilities
• Works with fiberglass insulation
• Regularly works near moving mechanical parts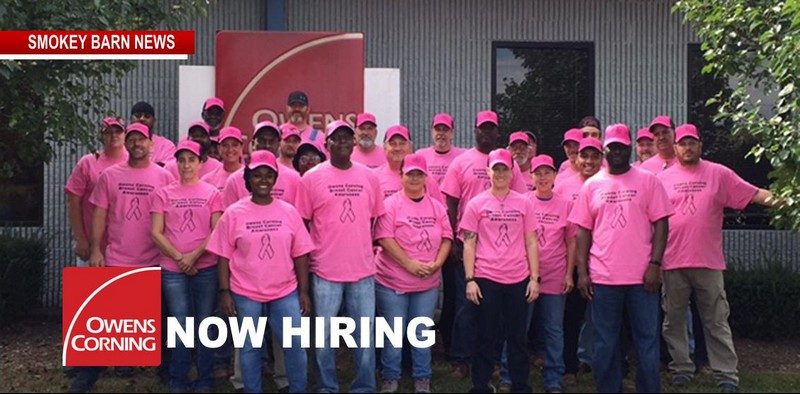 About Owens Corning
Owens Corning (NYSE: OC) develops, manufactures and markets insulation, roofing, and fiberglass composites. Global in scope and human in scale, the company's market-leading businesses use their deep expertise in materials, manufacturing and building science to develop products and systems that save energy and improve comfort in commercial and residential buildings. Through its glass reinforcements business, the company makes thousands of products lighter, stronger and more durable. Ultimately, Owens Corning people and products make the world a better place. Based in Toledo, Ohio, Owens Corning posted 2015 sales of $5.4 billion and employs about 16,000 people in 25 countries. It has been a Fortune 500® company for 62 consecutive years. For more information, please visit www.owenscorning.com.
A career at Owens Corning offers the ability to enhance your expertise and achieve your personal and professional aspirations. Through it all, we'll empower you with an environment that encourages open communication and big ideas, competitive pay for your performance, comprehensive benefits, and more opportunities to make your impact.
Must be eligible to work in the U.S. on a permanent basis.
Owens Corning is an Equal Opportunity, Affirmative Action employer. All qualified applicants will receive consideration for employment without regard to race, color, religion, sex, sexual orientation, gender identity, national origin, protected veteran status or status as an individual with a disability.
JOIN OUR TEAM TODAY! CLICK HERE TO APPLY

Rod's Tire and Automotive, in Springfield, TN
NOW HIRING GENERAL SERVICE TECHNICIAN
Due to a huge increase in sales and service we are looking for motivated, experienced people to come join our team. Competitive pay, 5 paid holidays. Paid vacation after just 1 year. Health care participation after 90 days. If the below job description fits you please send your resume' to sales@rodstireco.com.
General Service Tech – Automotive (Springfield, TN):
• Opening for a General Service Technician who has experience with tires and maintenance service on Autos, Light Trucks. Specific areas of expertise are:
• Oil Changes
• Tire Mounting – Balancing – Repairing
• Passenger – Light Truck – Large Truck and Farm
• Vehicle Inspection
• Manufacturer Scheduled Maintenance Services
• More qualifications will help
Minimum of 1 year experience required and a clean driving record.
Compensation: Hourly
Employment type: full-time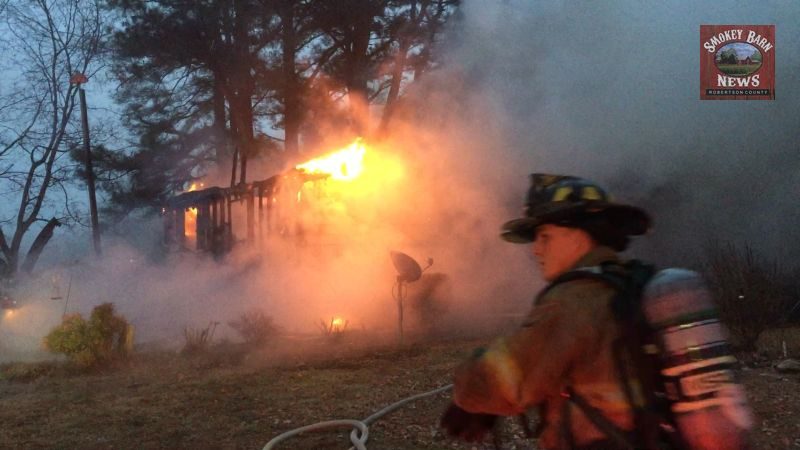 The Cross Plains Volunteer Fire Department is looking for you.
If you interested in becoming a volunteer firefighter, contact Chief Tommy Jackson.
Call (615) 654-9287
Email: crossplainsvfd@comcast.net

PLEASANT VIEW VOLUNTEER FIRE DEPARTMENT FULL-TIME POSITION: COMMUNITY RISK REDUCTION COORDINATOR
The PVVFD is in need of part-time firefighters! If you have been looking for a fresh start and have any of these certifications, apply today! Come out and see us at our picnic and parade on Saturday Oct. 6th if you are looking for more details about who we are and what we do!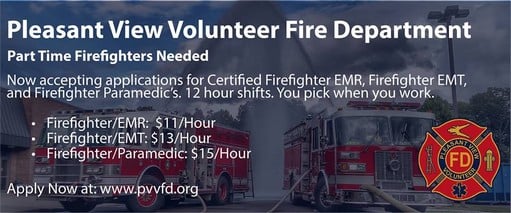 Part-time firefighters needed:
Now accepting applications for certified firefighter EMR, Firefighter EMT, and Firefighter Paramedic's. 12 hour shifts. You pick when you work.
Firefighter/M R: $11/Hour
Firefighter/EMT: 13/Hour
Firefighter/Paramedic: $15/Hour
Apply now: Follow —->> LINK to apply
((

Fill your job fast on Smokey's jobs page!

))
For ad prices: email Jobs@SmokeyBarn.com or call 615-513-9844
Smokey Barn News (Sponsor/Advertisement)
We bring you ALL the News in Robertson County, Tennessee.
Local jobs, job openings, job postings, job listings, help wanted,  employment opportunities, businesses now hiring in Springfield tn, Greenbrier tn, Adams tn, Ridgetop tn, White House tn, Cross Plains tn, Millersville tn, Cedar Hill tn, Coopertown tn and Orlinda  in Robertson County Tn, Tennessee!