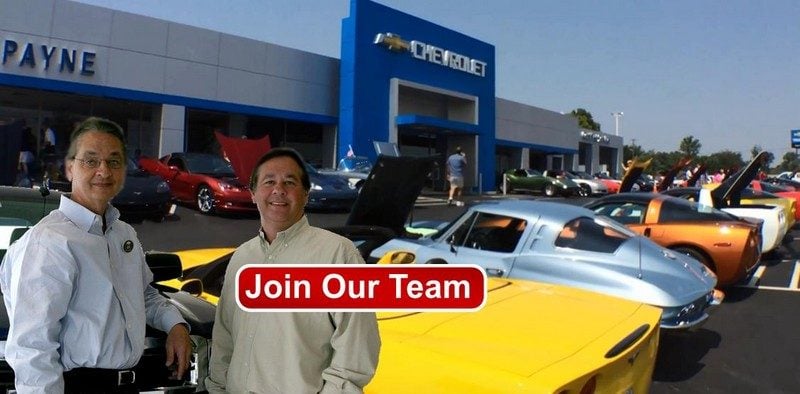 (Sponsored)
Apply Today!, Payne Chevrolet Turns 93 And Still Growing
SPRINGFIELD TENNESSEE: (Smokey Barn News) – Why drive to Clarksville or Nashville when great opportunities can be found right here in Robertson County.  If you have experience in sales or auto repair, Payne Chevrolet has immediate openings.
Come be a part of the Payne family. A family-owned business for over 93 years.
Sales Representative
Springfield, TN 37172
Full-time
Salary: $30,000.00 to $60,000.00 /year
Come be a part of the Payne family. A family-owned business for over 90 years.
Job Responsibilities
Assist customers in every aspect of the dealership.
Track and monitor all advertising provided by the dealership.
Work with phone and internet customers to answer any and all questions.
Help maintain all aspects of merchandising including the lot.
Help to meet and exceed all goals set by manufacturer and management.
Stay current on all training and certification programs provided.
Prepare all paperwork required to complete a purchase.
We offer:
40-hour workweek
Salary plus aggressive bonus plan based on performance
Health, Dental, and Vision insurance
Company matching 401k
A very extensive training program
Modern and Professional work environment
Year-end profit sharing
Send resume to [email protected]

General Line Service Technician:
ASE certified
General Motors experience preferred
· Testing to check whether systems and components are secure and are working properly.
· Isolating the systems or components that might have caused the problem.
· Driving the vehicle for testing purposes or using various equipment, including hand-held and onboard compression gauges or diagnostic computers.
· Maintaining efficiency and accuracy in diagnosing as well as repairing vehicles.
· Repairing or replacing worn parts ahead of the vehicle's breakdown or damage.
· Following a checklist in ensuring that, they examine each critical part of the vehicle.
· Watching or inspecting closely parts like hoses, belts, plugs, fuel systems, brakes, and other possible troublesome items.
Our Dealership's Commitment to You :
· Competitive Salary
· Health, Dental, Vision and Life
· 401k
· Paid Time Off
· Professional Work Environment
· Opportunities For Advancement
Job Type: Full-time
Salary: $50,000.00 /year
Required experience:
· Automotive Technician: 2 years
Send resume to [email protected]
More about Payne….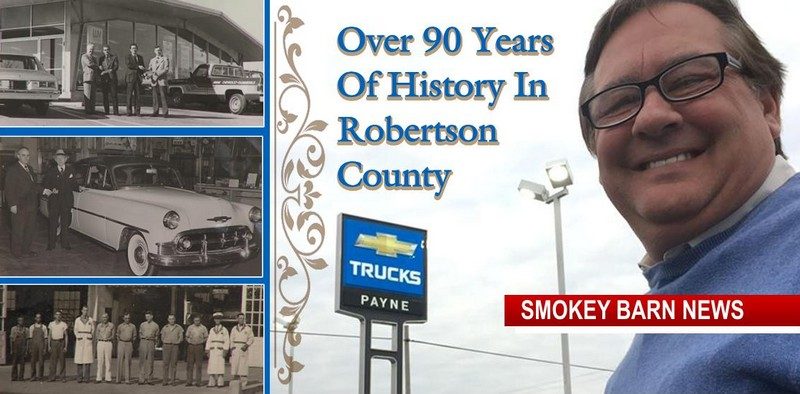 Payne Chevrolet: A Brief Look At Over 90 Years In Robertson County
ROBERTSON COUNTY TENNESSEE: (Smokey Barn News) – Payne Chevrolet has been a staple in Springfield, Tennessee since 1926, enduring the Great Depression and thriving throughout the years in three different locations in Robertson County. Regardless of their location, the care and support they feed back into the community have been the same since their beginning. "Our first location was established in 1926 in downtown Springfield, TN on Main Street," said Alex Payne, and great-grandson of Byram Payne who is currently acting as the firm's Digital Marketing Manager. "This is where the current playground/parking lot is for Springfield Baptist Church. The lot was a very tiny space, so we were only there for a few years until 1928."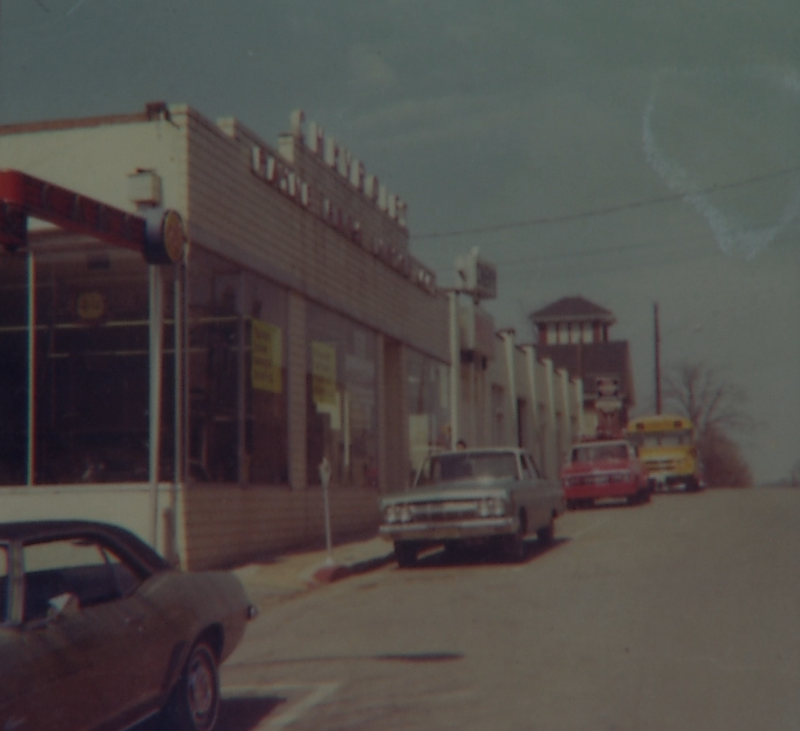 "Once a little expansion was necessary, our next location was on Locust Street, where the current Robertson County Senior Center is located. The business expanded to two different buildings, one for service and one for sales showroom and office spaces, to increase productivity. Despite the efficiency between the two buildings, the space maxed out around having 30 vehicles available at any time. So as a result of increased business, the need arose yet again for an even bigger area. So in 1969 we built a new building with more lot space and moved into our current and final location at 2807 Memorial Blvd. in Springfield, TN.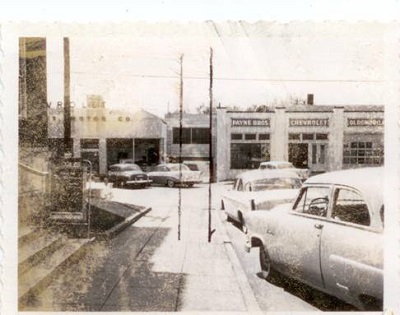 "Payne Chevrolet was started by Mr. Byram Payne in January of 1926. With some help from his brother Van, the two managed the business together for a few years until Byram eventually bought him out completely. Byram made it a family business and brought in his two sons to help out: Don and Bobby Payne. He was succeeded by his two sons and they managed the dealership for a number of years until Don's sons took over.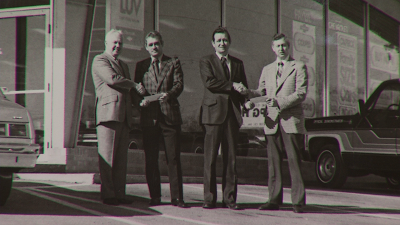 "Currently, we are in our THIRD generation of family ownership with Jeff and David Payne at the helm. They have been co-owners and dealers since 1977 and 1985, respectively, and are continuing the family legacy. If you have relatives from Springfield, or in the neighboring towns surrounding it, you have heard about the quality care from Payne Chevrolet. We support many local schools and businesses, allowing us to pour money back into the town where we have been located for over 90 years."
PHOTOS: Courtesy Payne Chevrolet


Smokey Barn News (Advertisement)
Smokey Barn News (Advertisement)
We bring you ALL the News in and surrounding Robertson County, Tennessee.