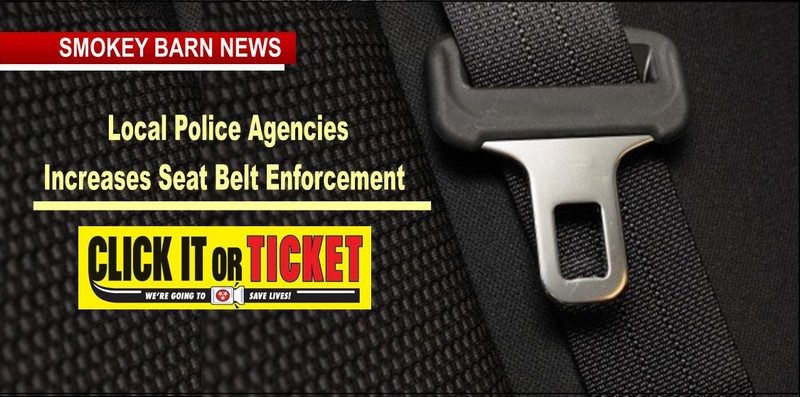 Area Agencies Increase Seat Belt Enforcement During Click It Or Ticket Campaign
ROBERTSON COUNTY TENNESSEE: (Smokey Barn News) – As summer kicks off and families hit the road for vacation, local Police Departments are partnering with the Tennessee Highway Safety Office (THSO) to remind motorists to "Click It or Ticket." From May 24 through June 6, participating agencies across the state will increase seat belt enforcement as part of the National Highway Traffic Safety Administration's (NHTSA) nationwide mobilization.
"Buckling up is such a simple task that can keep you and your family safe in the car," said Sgt. Joel Brisson with the White House Police dept."But it's more than that. Buckling up is the law. Our law enforcement officers see the consequences of not buckling up. We see the loss of life. Often, it could have been prevented with the simple click of a seat belt. This should be automatic."
"Click it or ticket is a statewide campaign to address the importance and life-saving tool of wearing your seat belt. Seat belts are required for persons in a vehicle as described in T.C.A. 55-9-603. According to a recent study through the state, in 2018 90.6 percent of the population wore their seat belt and in 2019 91.75 percent of people wore their seat belt. I do not know the numbers for 2020 yet, but let's increase the number of people wearing seat belts higher than what it was in 2019. Seat belts save lives and significantly reduce your chance of getting severely hurt or killed in a crash. Seat belts and airbags work together to try and reduce the number of injuries a person receives when involved in a crash. Click it or ticket begins May 24, officers will be in full force stopping violators for this infraction. Make putting on your seatbelt a priority before driving away and have courageous conversations with those you know that don't wear one. Stay safe" Tyler Haley – Police Chief, Coopertown.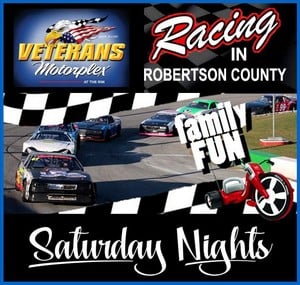 The WHPD is honored to join with the THSO in the "click it or ticket "campaign. This year is more critical than ever, coming off the COVID lockdowns, to remind everyone that not only is wearing a seatbelt the law, but it also saves lives. We expect to see extremely high traffic volume this summer, and we want everyone to arrive safely at their destinations." White House Police Chief Pat Brady
"The Millersville Police Department is proud to be part of the Click it or Ticket Campaign. I feel that it is of great importance to help keep everyone safe while traveling through the City of Millersville. It is my hope that increased focus on seatbelt enforcement will save lives" Dustin Carr, Assistant Chief Of Police.
"The Robertson County Sheriff's Office will be participating in the Click It or Ticket campaign again this year. Buckling up is a simple way to reduce injury or save your life in a vehicle accident. Wear your seatbelt, increase your chances of survival, and save that ticket money for something you actually want to buy" Sheriff Michael Van Dyke.
According to Tennessee's Integrated Traffic Analysis Network (TITAN), 403 people killed in Tennessee traffic crashes last year were not wearing a seat belt. This represents approximately 33 percent of the state's total traffic fatalities in 2020.
According to NHTSA, in 2019, there were 9,466 unbuckled passenger vehicle occupants killed in crashes in the United States. In that same year, 55 percent of passenger vehicle occupants killed at night (6 p.m. – 5:59 a.m.) were not wearing seat belts. That's why one focus of the "Click It or Ticket" campaign is nighttime enforcement. Participating law enforcement agencies will be taking a no-excuses approach to seat belt law enforcement, writing citations both day and night.
For more information about seat belt safety, visit www.tntrafficsafety.org.
Mobile: To See The Latest Stories or to share this article, scroll below