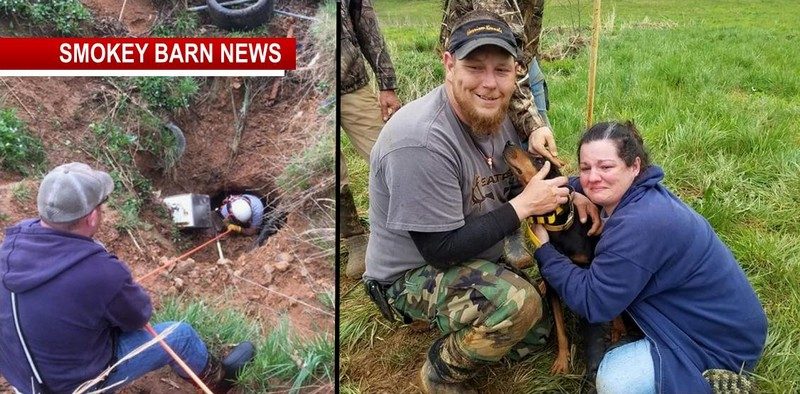 Beloved Hound Dog Stuck In Sinkhole, Rescued After 19 Hours
BARREN PLAINS TENNESSEE: (Smokey Barn News) – Friday night Phillip Harrison and his wife Brandi of Cedar Hill decided it was time to take the hounds out for a hunt.
It was about 8:30 pm and the weather was perfect so the Harrison's headed to one of their favorite spots in Barren Plains. The dogs were excited and ready to go. One dog in particular, (a 9-year-old American Black and Tan Coonhound named Annie) was, "raising cain, ya know, wanting to go too," Phillip said. – "Ok we'll let you go old girl." Little did the Harrison family know but that decision would trigger a 19-hour ordeal they wouldn't soon forget.
As the dogs headed out they quickly hit on a raccoon track and off they went. "The dogs ran the scent about 250 yards straight to the sinkhole," Mr. Harrison said. "There were no trees around so the raccoon made a beeline and my dogs were right behind him." The Harrison's use radio collars so they can track the dogs.
"It was a pretty big sinkhole to-begin-with," Harrison said. "At the bottom was a small hole." (see photos below) The radio beacons told the Harrison's the dogs were in there somewhere so they waited. "About an hour and a half later one of the dogs (a Walker Coonhound named Sue) came out but Annie was nowhere to be seen.
"We stayed out there to almost 2 o'clock in the morning hollering and screaming down the hole." But still, no Annie. The Harrison's decided they had to head home.
"I got a few hours sleep and I was back out there at like 5:30 am Saturday morning. Still, no sound from Annie, Phillip said." Mr. Harrison was able to pick up a radio signal that told him he was close to Annie but she still wouldn't come out.
That's when the Harrison's got on Facebook and started posting. After it was all said and done, the Robertson County Emergency Management Agency's Special Operations Division was knocking on their door. This is a very special team of people trained for these types of emergencies. Luckily for the Harrison's, the team had just finished something called "Confined-Space-Rescue" so the timing was perfect.
Using special gear, the team went into the hole as far as they could but it was just too tight for a person and there was a danger of a cave-in. Annie, according to Mr. Harrison, is a smaller Coonhound, "about 40-50 pounds at most. She's a small stature Coondog so she can fit into a pretty small spot. It got her into trouble this time."
The EMA team couldn't see Annie but they could hear her collar. After several hours the team was hitting their limit but they did end up with a pretty good idea where the dog was and gave the Harrison's a reasonable idea where to dig. That's where neighbor Andy Littleton of Cope Brothers with his trackhoe enters the story.
Randy started digging about 20 feet away from the point Annie entered the hole and hit a tunnel. A few minutes later Randy hit a hole and all the dirt went rushing into it. The beeping was getting louder and louder. A couple of hand fulls of dirt later and there she was. "Annie came around a little bend in the cave with a look on her face like what took ya'll so long?"
Needless to say, it was a very happy reunion. Harrison's Pistol Annie was now home.
The Harrisons said, "Be sure to say how grateful we are for that search and rescue team, Randy and everyone that helped. They all did a wonderful job and we want to be sure to thank everyone!"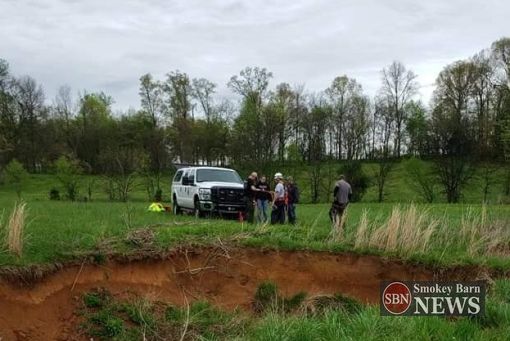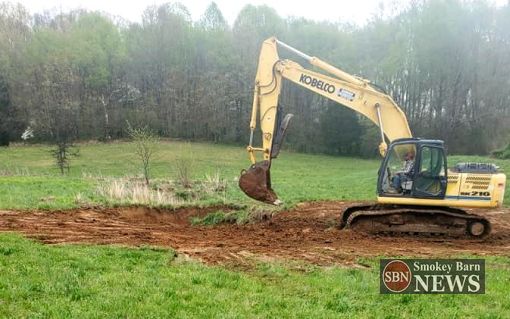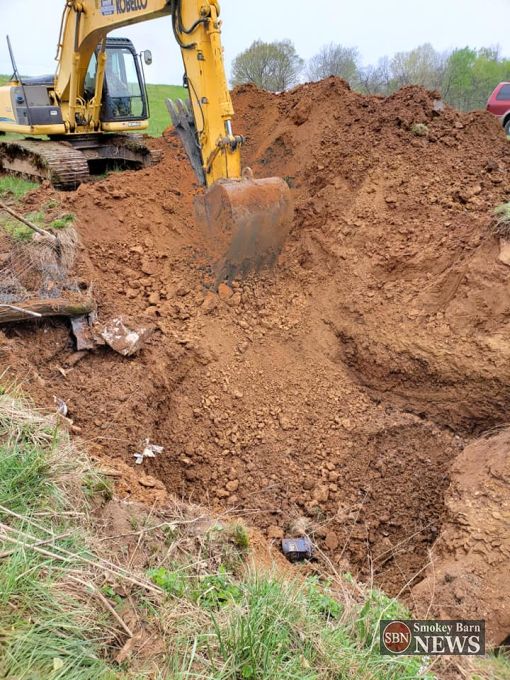 Smokey Barn News (Advertisement)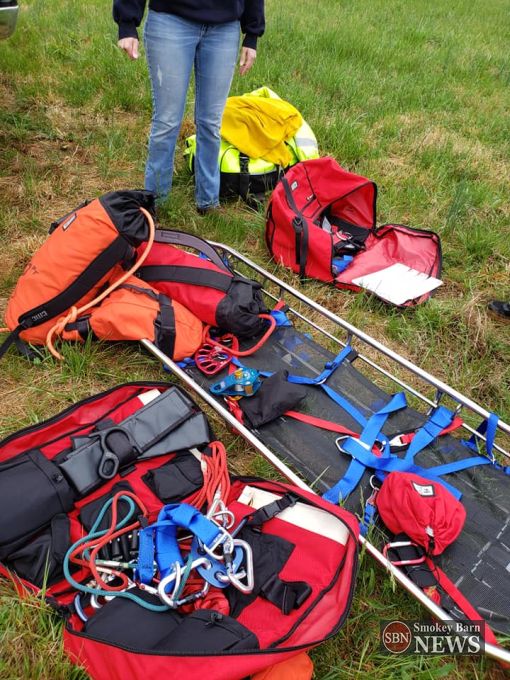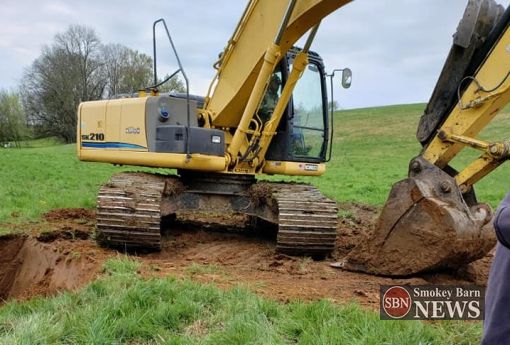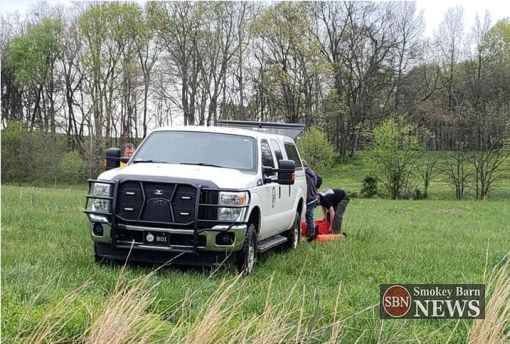 Smokey Barn News (Advertisement)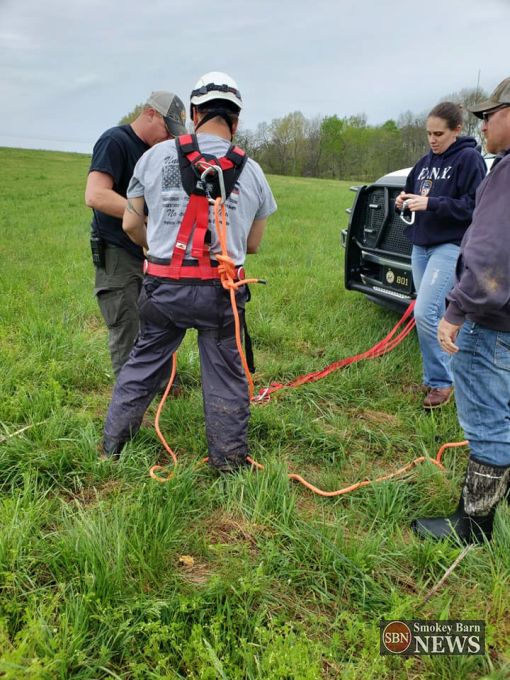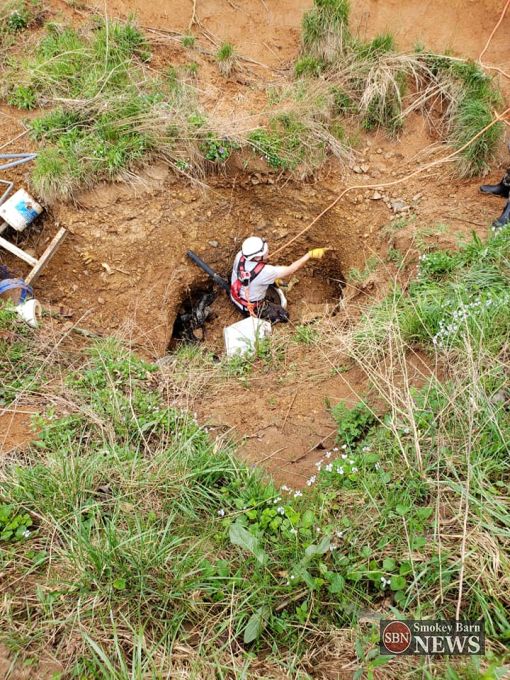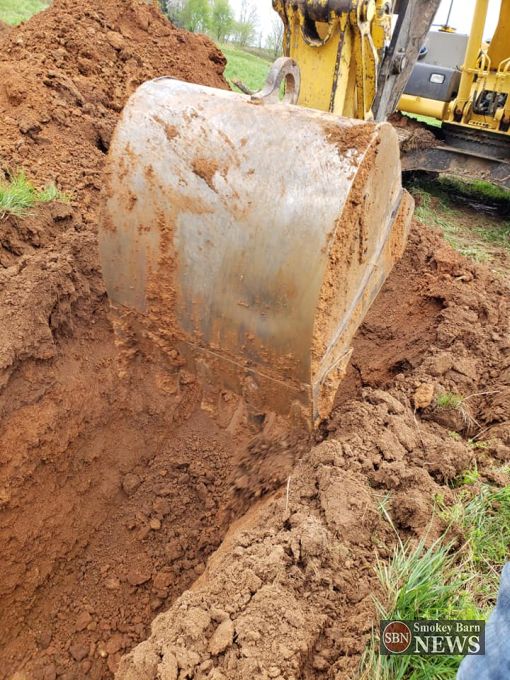 Smokey Barn News (Advertisement)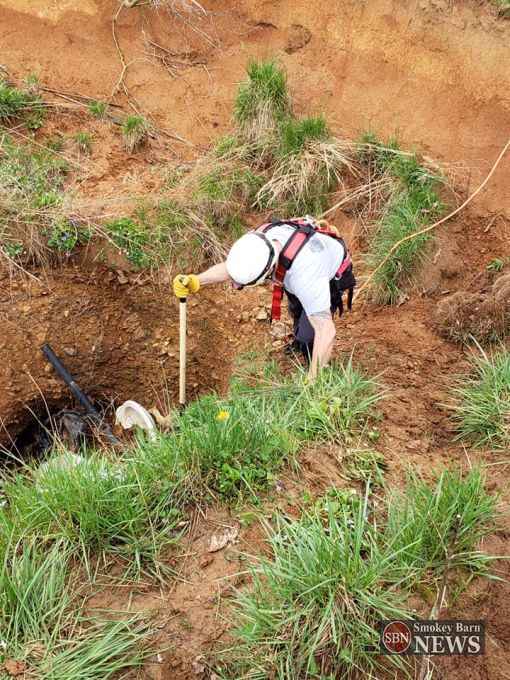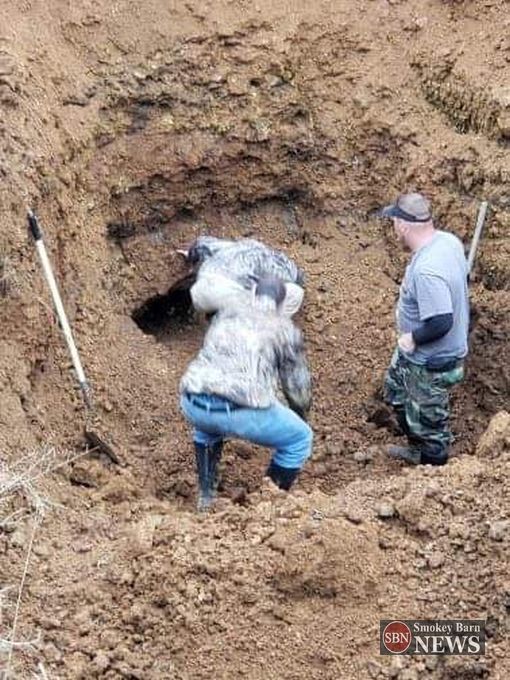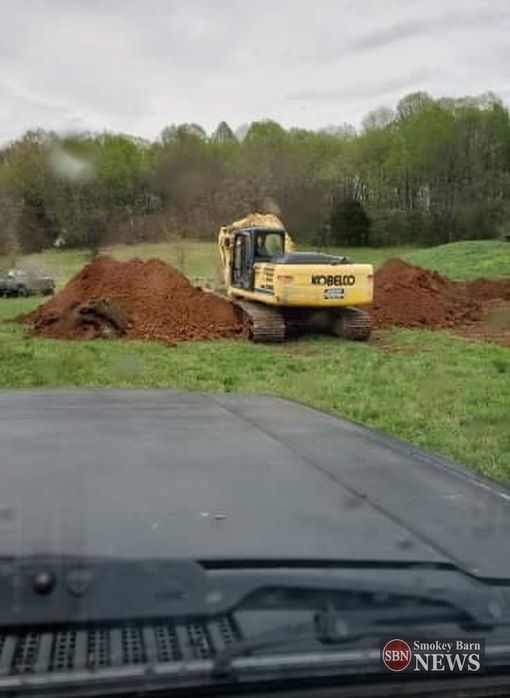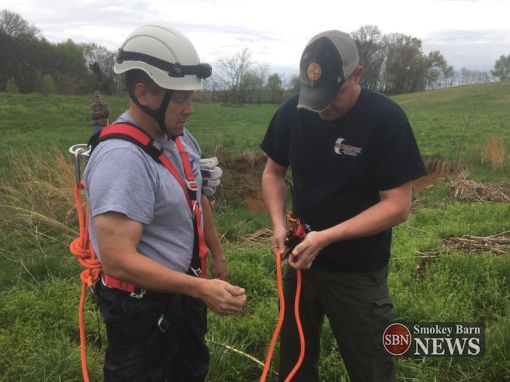 Smokey Barn News (Advertisement)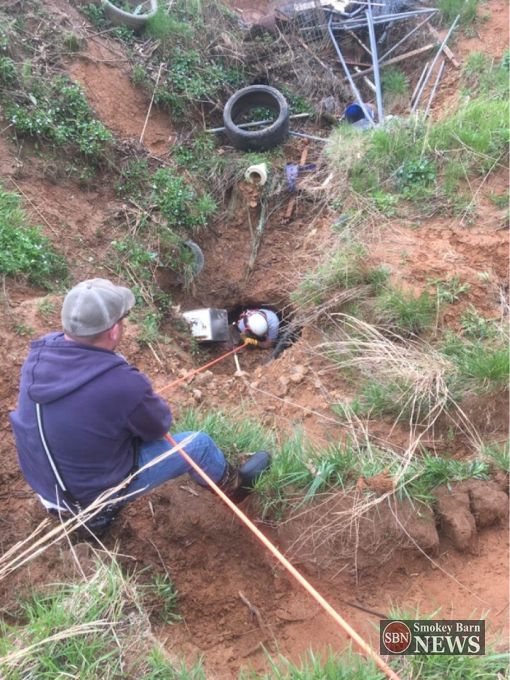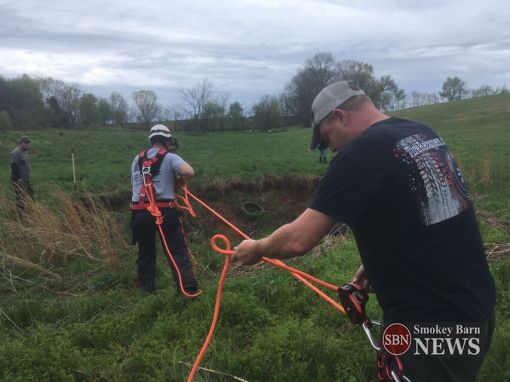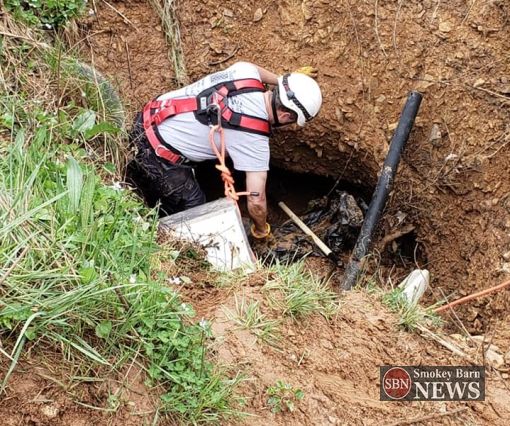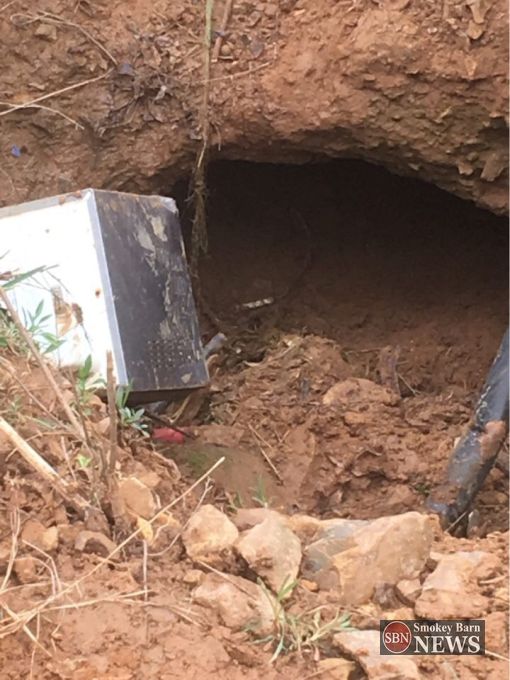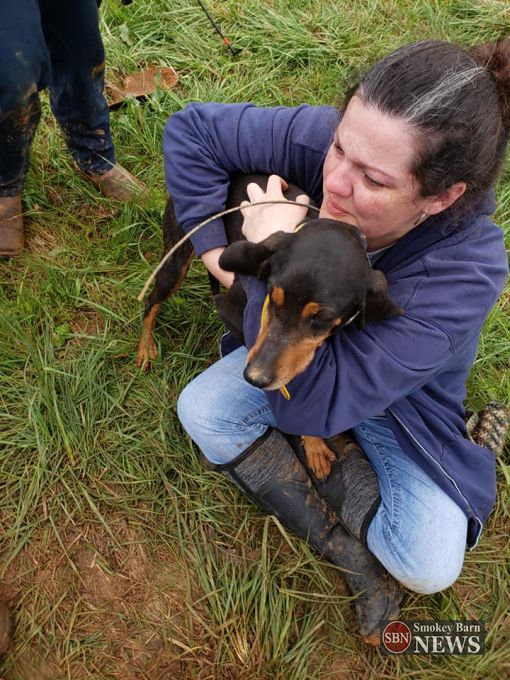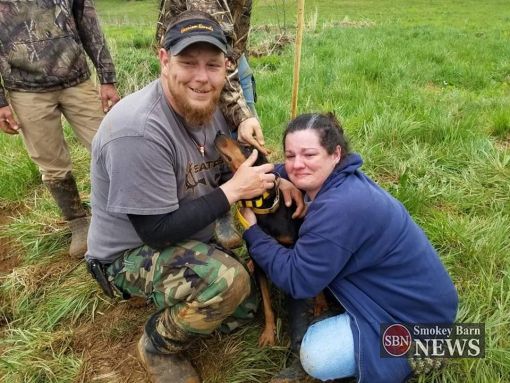 Smokey Barn News (Advertisement)
Smokey Barn News (Advertisement)
We bring you ALL the News in and surrounding Robertson County, Tennessee.