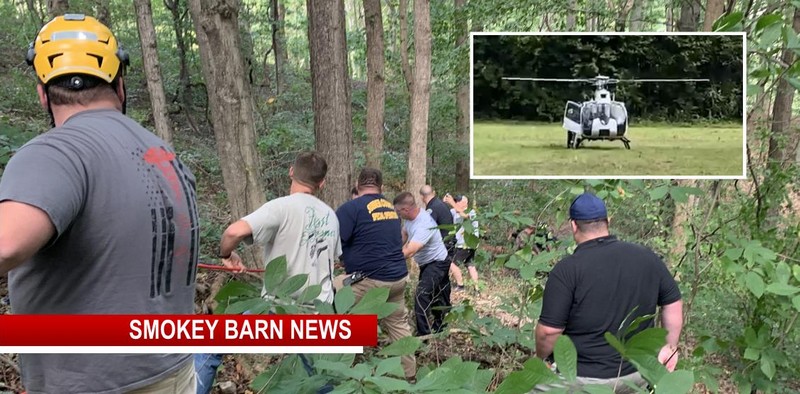 Boy (11) Rescued After Falling 70 Ft Down Ravine
MILLERSVILLE TENNESSEE: (Smokey Barn News) – An 11-year-old boy fell down a steep embankment in Millersville triggering a multi-agency rescue Saturday afternoon.
The incident occurred around 1 pm off Chelsea Dr, which is positioned near Hwy 31W and Heather Dr. The neighborhood is tucked in behind Roger Denton Heating and Cooling. MAP
According to Millersville Fire Chief Brandon Head, the call went out that a child had fallen down a steep embankment behind a home. The total distance from the top of the hill down to the child was about 100 feet, including a couple of ledges.
The Millersville Fire Department, Sumner County EMA and the White House Community Volunteer Fire department all assisted with a low angle rescue.
A rescue line was set up and the child was brought back up the embankment in a basket. Fortunately, the child appeared to have sustained non-life-threatening injuries but was Lifeflighted to Vanderbilt Children's Hospital in Nashville to look for potential internal injuries. The boy was alert and talking to first responders during the rescue.
Sumner County EMS transported the boy to the White House Community Fire Station where he was transferred to the Lifeflight helicopter and taken to Vanderbilt. The entire rescue from start to finish lasted just under an hour, a testament to our local first responders.
The Millersville Fire Department, the White House Community Fire Department, Sumner County EMS Sumner County EMA, and Millersville Police all responded to the scene.
PHOTOS: White House Community and Millersville Fire.