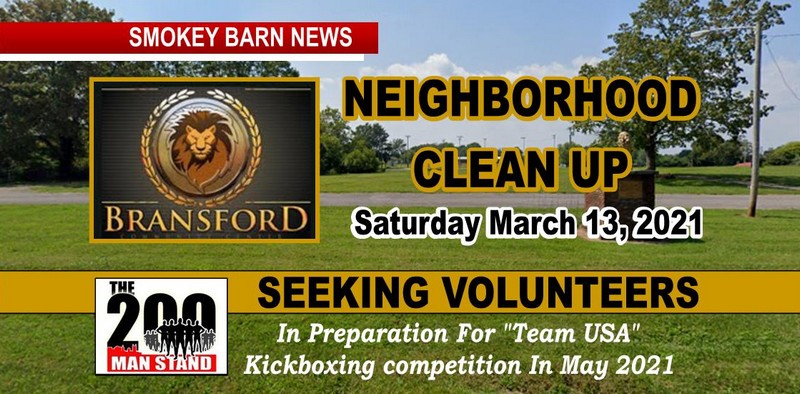 Bransford/Team USA Community Clean-Up Event Set For Saturday
SPRINGFIELD TENNESSEE: (Smokey Barn News) – On March 13th, the 200 Man Stand will host a two-hour community cleanup that will start at the Bransford Community Center and proceed through the Bransford neighborhood from 11 AM to 1 PM.
Just two weeks ago the organizer of The 200 Man Stand named Otis Carter IV helped complete the largest kickboxing competition in Nashville and the state of Tennessee history through a USA national promotional company Otis is a part of called Team USA Nashville. Team USA Kickboxing hosted its national championships at the Millennium Maxwell House Hotel in Metrocenter where 239 fighters from 29 states competed to join Team USA Kickboxing's national team.
Team USA Nashville is not done with its work in Middle Tennessee. In an effort to stay engaged in the Middle Tennessee community, Team USA Nashville decided to host a Springfield neighborhood community cleanup with The 200 Man Stand with the idea of hosting a sanctioned Team USA Kickboxing competition for local kickboxers in the City of Springfield in May 2021.
"We are excited to see so many organizations wanting to connect to participate in a fun activity that will help strengthen relationships within the Bransford community," explained Team USA Nashville member Otis Carter IV.
Join us Saturday, March 13th at the Bransford Community Center from 11 am – 1 pm to participate in a fun neighborhood activity.
EVENT DETAILS
The Bransford community is partnering with "Keep Tennessee Beautiful", the Bransford Community Center Board of Directors and various local community agencies and businesses along with the "200ManStand Team USA Nashville" to host a neighborhood clean-up event this coming Saturday, March 13 at 11 AM. To view the event flyer, click here.
THE BRANSFORD CLEAN UP MESSAGE
"Cleanliness is next to Godliness"
"Together, We Can Make Our Neighborhood A Cleaner Place"
SEEKING VOLUNTEERS!
WHEN: Saturday, March 13 11 AM til 1 PM
WHERE: Bransford community Center: 1519 John L Patterson St., Springfield 37172
DETAILS: Seeking Volunteers! Organizers ask everyone to invite friends, family and neighbors to come to help out even if it's just for an hour. Masks, gloves, and water will be provided. All necessary cleaning supplies will be provided.
Working together, volunteers will be able to clean up litter, identify graffiti, repair and improve public spaces in and around the neighborhood that have been neglected and or misused.
Everyone is encouraged to wear comfortable clothes and closed-toe shoes. Social distancing will be observed.
For more information or questions about this event, contact Danavan Hylton, CEO & Community Relations & Business Development Adviser via email: [email protected]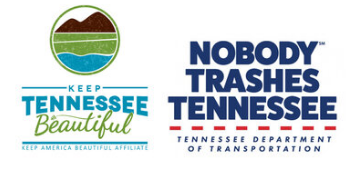 About Keep Tennessee Beautiful
Our Mission
To educate and inspire Tennesseans to take action every day to improve and beautify their community environment.
Keep Tennessee Beautiful is the state level affiliate of Keep America Beautiful, and serves as a state resource for litter prevention, community greening, and recycling & waste reduction education.
Keep Tennessee Beautiful is housed by the University of Memphis as an independent department within the College of Professional & Liberal Studies as a community engagement program. Keep Tennessee Beautiful is a grant-funded organization sponsored by the Tennessee Department of Transportation with funds from special taxes levied on malt beverage and the soft drink industries (57-5-201 and 67-4-402).
Mobile: To See The Latest Stories or to share this article, scroll below