(Sponsored)
Buying Fireworks? Trust 25 Years Experience/Quality From Country Fireworks, Claim Your Discount!
"Show this article at any of our nine locations and get 10% off any purchase over $75!"
ROBERTSON COUNTY TENNESSEE: (Smokey Barn News) – Country Fireworks is celebrating its 25th year serving the Robertson County area including, Clarksville and Goodlettsville. With nine locations north of Nashville, Four In Robertson County, today they are ready to serve your holiday celebration needs better than ever.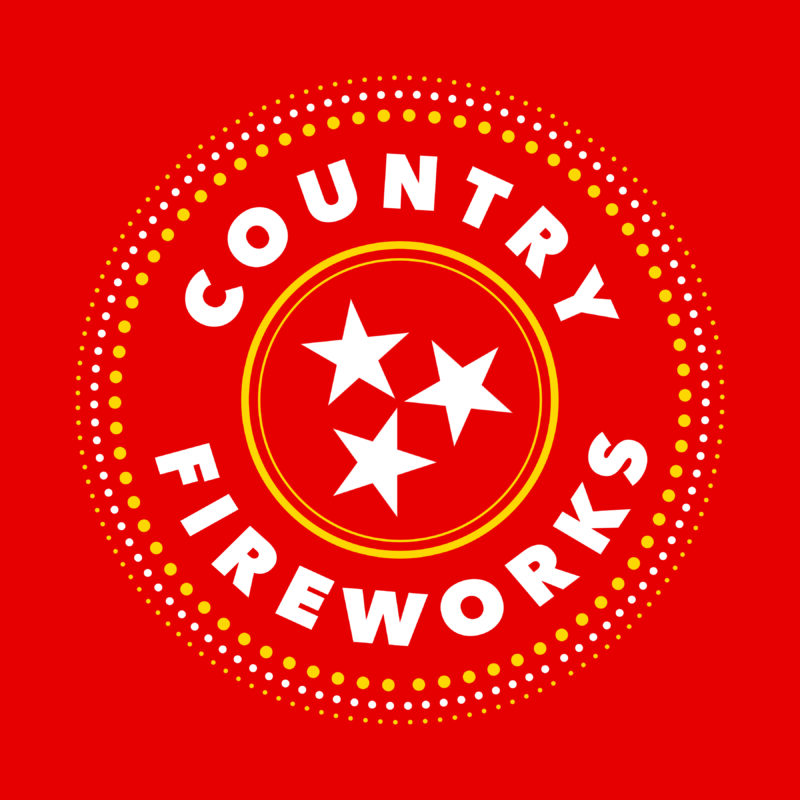 "Country Fireworks is a retail fireworks company that was started by Danny and Harsha Lachmandas 25 years ago. Through leveraging our long-term relationships in the industry, we have been able to achieve lower prices than our competitors. We will beat any competitor's pricing! Our goal is to help our customers get the best value possible and give everyone a chance to celebrate our country's independence through fireworks.
From only one, in the beginning, Country Fireworks has grown to nine locations. Each location is staffed by a fireworks expert who can answer any question about any product we offer. As a family business, we want to provide a personal touch to the experience at Country Fireworks and help our customers select fireworks that'll leave them awestruck! To do this, our locations are managed by our own friends and family to ensure we pass along this intention.
"We are a family-run business and have the lowest prices/largest selection of products around. As a family-run business, we focus on meeting our customer's needs to give them the best value possible.
"Country Fireworks offers the biggest and best for all of your Fourth of July needs. With the best prices in Middle Tennessee and 25 years in the industry. Country Fireworks is your destination for the best selection of fireworks. Whether you're just shopping for kids or if you want to have the biggest Fourth of July party on your block, stop by one of our 9 locations for us to help you select fireworks for any need!"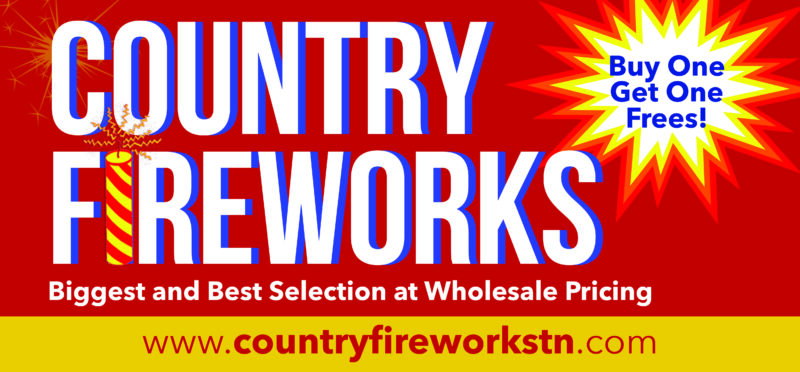 Fireworks come in all shapes and sizes and Country Fireworks has them all! We offer hundreds of products as Buy One Get One Frees starting at $.99. If customers want the biggest boom possible, we offer artillery shells ranging all the way to 6 inches! Our most popular specials include 3 for $100 500 gram cakes and the artillery shells Excalibur and Goliath. Come by one of our 9 locations today for one of our staff members to help you pick out the biggest and best package for your needs!
Be sure to come by and help us celebrate our 25th year in middle Tennessee and let us know you saw our article in Smokey Barn News to get your 10% off any purchase over $75!
Website: CountryFireworksTN.com
Instagram: https://www.instagram.com/countryfireworkstn/
SCROLL DOWN FOR A LIST OF LOCATIONS!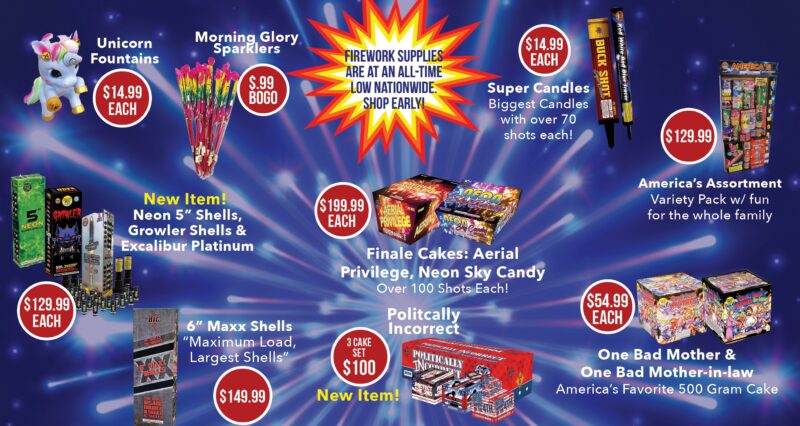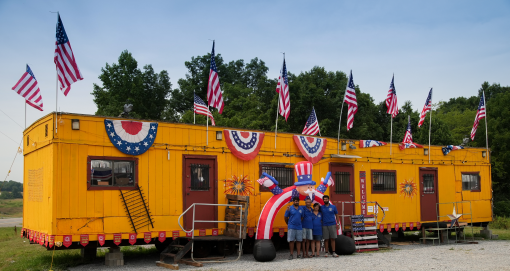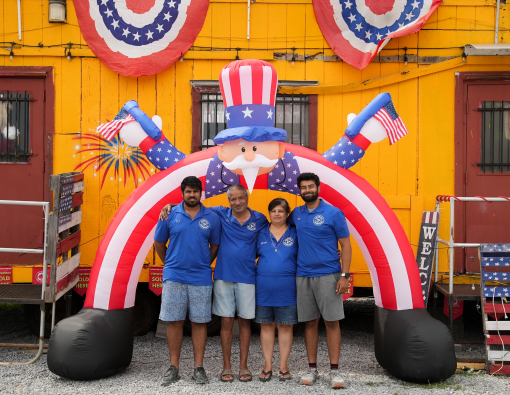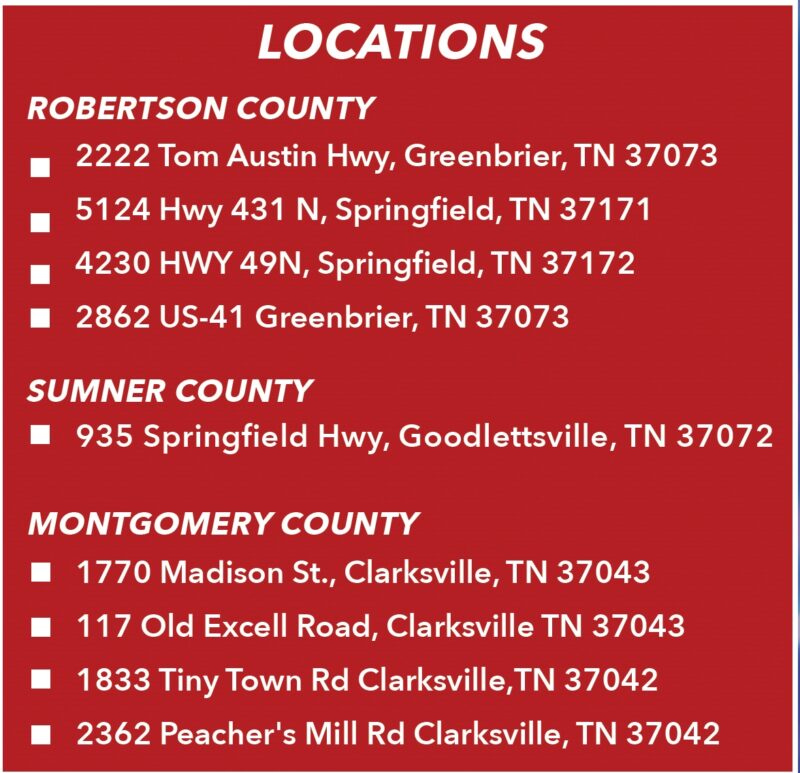 Mobile: To See The Latest Stories or to share this article, scroll below