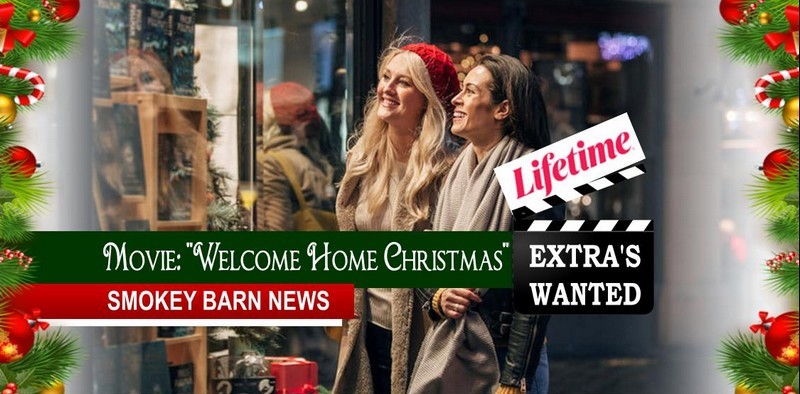 Casting Call – Paid Extra's For Lifetime's "Welcome Home Christmas" Movie In Springfield
*CASTING NOTICE*
SPRINGFIELD TENNESSEE (Smokey Barn News) – According to On Location Casting, "Welcome Home Christmas" (an Independent Feature Film) is looking tor Extras and they would like to hire local area residents as much as possible for this and other upcoming extras roles.
When: MONDAY 8/3/20 "Sorry for the last minute notice everyone – we just now accepted this project!"
"**PLEASE SHARE WITH ANYONE YOU KNOW THAT FITS THIS DESCRIPTION and MIGHT LIKE TO WORK!!**"
Shoot Location: SPRINGFIELD, TN area – Filming will be both Indoors & Outdoors. SMALL scene with only 10 background actors total.
**PLEASE DO NOT SUBMIT IF YOU ARE NOT LOCAL or able to be Local to the SPRINGFIELD, TN AREA!!! (within a reasonable self-drive distance)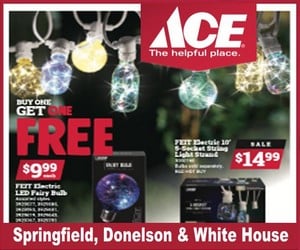 SHOOT DATE: MONDAY 8/3/20
ALL BACKGROUND THAT SUBMIT FOR THIS PROJECT ON THIS WORK DATE WILL BE REQUIRED TO PRESENT A NEGATIVE PRC COVID TEST DATED WITHIN NO MORE THAN A WEEK OF YOUR WORK DATE (no earlier than 7/27) TO CASTING BEFORE BEING HIRED AND ALSO PRINTED OUT & BROUGHT TO SET WITH YOU ON YOUR WORK DATE.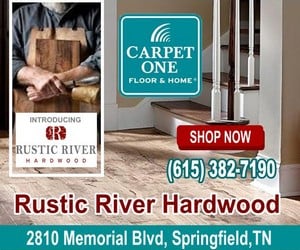 Production Company and staff/crew are taking COVID-19 very seriously and have put very specific precautions and guidelines in place. If you are not comfortable being on an indoor set with other people or with any of the requirements above or below, please do not submit.
• All staff/crew is required to have their temperature checked upon arrival to set by a set medic.
• All staff/crew is required to wear face masks and/or face shields when on-set.
• Extras will be required to wear a face mask covering their mouth and nose at all times on set except while filming, no exceptions.
• Extras will be required to take their temperature the morning of filming, fill out and submit a medical evaluation form from National Set Medics and will have their temperature taken upon arrival to set.
• Social distancing, hand-washing and other safety guidelines will be in place in all areas of this set location including background holding
We do not yet have Call Time/Wrap Times, so you MUST have FLEXIBLE/Open availability if submitting to be available regardless of what Call/Wrap Times end up being to allow for changes. Please DO NOT submit if you do not have FULL DAY availability.
Pay Rate – $64.00 for up to 8 hours (will be paid the full rate even if you work less than 8 hours, but be prepared for 8 just in case. Overtime will be paid at time and 1/2 for anything over 8 hours). Additional one time $25.00 bump for presenting your negative covid19 test result
**BACKGROUND EXTRAS** – this scene takes place at CHRISTMAS and will require WINTER clothing in August, so please be prepared for this situation!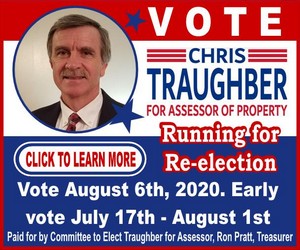 CURRENTLY SEEKING Male and Female, All ethnicities, age range 18-70 that have a current (dated within a week of filming date 8/3 – so no earlier than 7/27/20) PRC type Covid test with a Negative result (that can present their printed out result on set) to fill a variety of roles to include: Parent with 6-9 year old real Child (male or female does not matter) (*BOTH must have negative covid test results), Cooks, Soup Kitchen Volunteers, Homeless types
To SUBMIT: email to: [email protected] with subject line WHC MONDAY 8/3. Submissions MUST include ALL of the following: first & last name, contact number, height, weight, city you are located in AND a RECENT photo taken within the past month. *IF submitting for/with a child under 18 – please also include child age and DOB & parent name. Photos MUST be in color and be of you alone with no one else in photo, NO sunglasses, NO hats, NO filters and should be taken against a plain/solid color background if possible!!
— MUST ATTACH COPY/PHOTO OF YOUR NEGATIVE PRC COVID TEST RESULT TO EMAIL TO BE CONSIDERED! NO EXCEPTIONS!–
Refresh this page for updates
RELATED Story: Film Crew Requests 90° Look At Christmas In Springfield