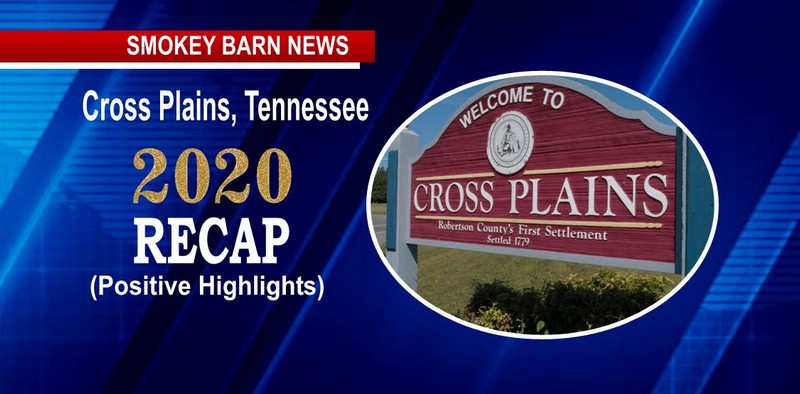 City of Cross Plains Recaps 2020 Positive Highlights
CROSS PLAINS TENNESSEE: (Smokey Barn News) – The city of Cross Plains has released a list of the 2020 accomplishments they are most proud of. The list, released Friday, was produced by Cross Plains city leaders.
"2020 was a challenging year for our City, State and Nation. Even in this difficult time progress was made. Below are some of the positive highlights. As you read these please keep in mind that Cross Plains has NO CITY TAXES!" City of Cross Plains, Tennessee
2020 City of Cross Plains Recap
• The Cross Plains Volunteer Fire Department responded to 835 calls. The Police Department responded to 90 calls despite having no active officer for a portion of the year.
• Purchased a new Police cruiser and a new Fire First Response truck.
• Hired a full-time Police Chief and a part-time patrol officer.
• Purchased 148 acres of the original land grant to Thomas Kilgore bringing our park acreage to 245 acres. Much of this will be secured and set aside for future residents.
• Maintained over 18 miles of road within the City limits.
• Initiated a trash pickup program on our roads to keep our roads clean.
• Converted our old baseball complex into the new home for Youth Soccer.
• Our volunteer Youth Sports boards overcame the difficult circumstances of Covid to still play seasons with Covid restrictions in place.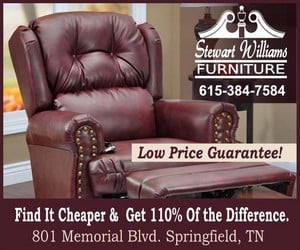 • Saw new businesses such as the Robertson Room and Southern Belle BBQ choose Cross Plains as a place to live and work.
• Experienced some of the highest residential growth in the surrounding areas thanks on large part to the careful supervision of our Zoning Board.
• Received and facilitated the move of a private playground donation to our soccer complex.
• Completed the move and renovation of our Police Department
• Helped families in our area with Toys for Christmas and food from government agencies.
These are just a few of the highlights of 2020. We look forward to 2021 knowing we will be up to the challenge if we continue to work together.
Thank you for your part in making Cross Plains your home!
Mayor Barry Faulkner
Vice Mayor Jim Forrester
City Commissioners
Jimmy Starks
Daniel Chaney
Jason Young
To See The Latest Stories or to share this article, scroll below