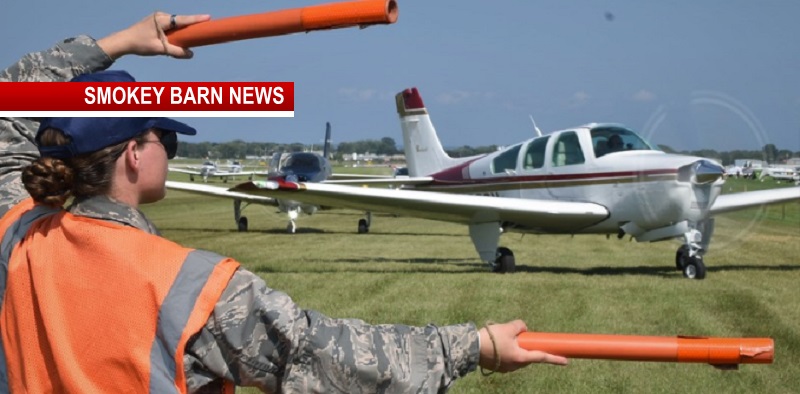 Civil Air Patrol To Descend On Robertson County
SPRINGFIELD TENNESSEE: (Smokey Barn News) – According to Capt. Michael Kello, Public Information Officer (PIO) with the Tennessee Wing Civil Air Patrol (Group III),  airborne and ground-based teams with the Civil Air Patrol will be holding a rescue exercise at Springfield-Robertson County Airport this weekend. If you are new to the area, here's a map link.
The exercise will test the ability of various units and individuals to perform as a unit. This exercise is designed to mimic real-life missions assigned by local, state, and/or federal agencies charged with public safety.
"The Civil Air Patrol (CAP) has been a part of emergency response to disasters and aircraft emergencies longer than the inception of modern EMS in Tennessee," said Robertson County EMS Director Brent Dyer. "We are thankful to see the CAP conducting training operations in Robertson County. In our 'post 9/11' world, all local, state, and national level responders now train on the same command structure framework under "NIMS", the National Incident Management System. The ICS (Incident Command System) gives all branches/disciplines of responders a universal terminology and plan to follow especially when interoperability between multiple agencies and jurisdictions is required. We practice ICS almost daily on incidents that require multiple agencies on the local level. We do this to prepare ourselves to be prepared to function at a high capacity in the event of a larger scale incident."
According to Robertson County Emergency Management Director Chance Holmes, "The training exercise should be quite the spectacle to watch with aircraft flying in and units on the ground."

"Our members use the educational materials provided by FEMA and other government agencies responsible for public safety and then train to high levels of competency," Kello said. "The most common simulated mission is the Search and Rescue Exercise (SAREX) searching for missing aircraft or missing persons."
"Units may also be tasked with providing sorties using airborne photography equipment to capture aerial images of damage done by flooding, tornados, severe storms, and transportation issues."
WHERE: 4432 Airport Rd, Springfield, TN MAP
DATE: Saturday and Sunday, August 19 and 20, 2023
TiIME: 8:00 a.m. to 4:00 p.m. each day
Synopsis:
The training exercise is designed to provide initial and continuing learning for CAP members using the
Incident Command System (ICS) as used by the National Incident Management System (NIMS). As
the exercise begins, an emergency scenario is revealed to the participants. The participants will use the
information to coordinate with each other based on their assigned duties within five distinct areas of
responsibility: Command, Operations, Planning, Logistics, and Finance.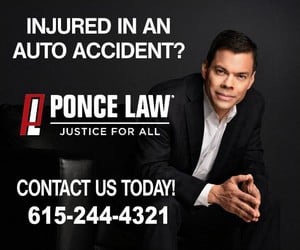 The goal of the exercise is to have the member skills at a level that will allow CAP to smoothly
interface with local, state, and/or federal emergency management agencies as we meet the challenges
of events threatening the safety of our fellow citizens.
What You Will See
Each day will begin with the members setting up the needed equipment used to gather and assess information needed to promote a successful outcome of the exercise. Radio communication and computer equipment will be brought online to support the decision-making as individual actions, known as sorties, are planned, and assigned. Safety and mission briefings will be held. Civil Air Patrol utilizes airborne and ground-based teams to carry out the sorties dedicated to, as quickly as possible, finding a downed aircraft or missing persons.
Teamwork between the aircraft and the ground teams using equipment and eyeballs, allows for the pinpointing of the search target. The goal is to find the crash-site or missing person and guide rescuers so they may render medical care to survivors. The sortie may also require a photographic assignment. At the end of each sortie, a conversation, called a debrief, is employed to assess the results of the mission. The object of the debrief is to discover how the mission could have been carried out in a more efficient or safe manner. What is learned is applied to the next exercise or real mission to ensure success.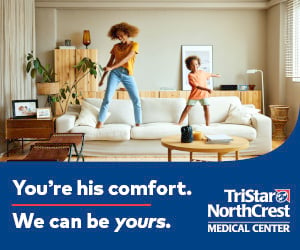 The Springfield-Robertson County Airport will host CAP members from across middle and western Tennessee including cadet members. This SAREX demonstrates one of the many activities highlighting the value of a modern aviation facility for the local area. The Civil Air Patrol thanks, in advance, the community and airport authorities who provided the permissions needed to utilize the airport and airport staff and for their help in ensuring a successful exercise.
About Civil Air Patrol (CAP) Civil Air Patrol, the official auxiliary of the U.S. Air Force, is a nonprofit organization with more than 66,000 members nationwide. CAP performs 90 percent of continental U.S. inland search and rescue missions as tasked by the Air Force Rescue Coordination Center and was credited by the AFRCC with saving 108 lives in 2022. Its volunteers also perform homeland security, disaster relief and counterdrug missions at the request of federal, state and local agencies. The members play a leading role in aerospace education and serve as mentors to more than 25,000 young people currently participating in CAP cadet programs. CAP has been performing missions for America for 81 years. There are approximately 1130 members of CAP in Tennessee. For more information on how you can be of service to your fellow citizens and be involved with Civil Air Patrol, visit www.gocivilairpatrol.com.