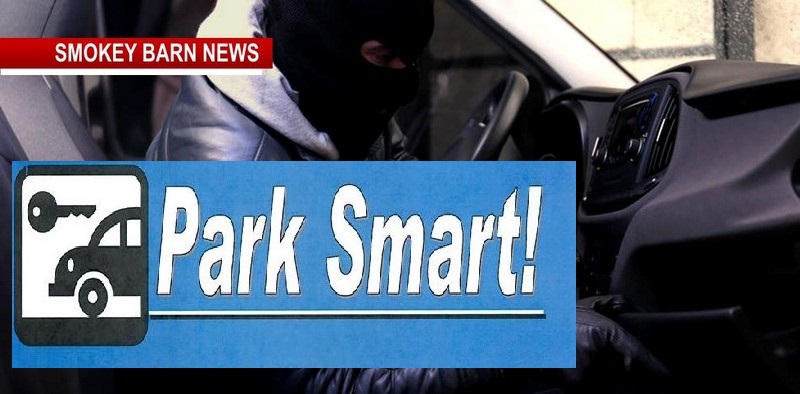 Clarksville PD Says: Car Burglaries Up->Learn Your Park-Smart-Tips
CLARKSVILLE TENNESSEE (Smokey Barn News) – According to Clarksville Police,  there's a slight increase in vehicle burglaries occurring in the city's parks. The agency is reminding citizens to PARK SMART!
Clarksville Police have offered some simple tips to minimize your chances of becoming a statistic.
Hide your stuff!! Please do not leave your valuables in plain view! Remember, out of sight out of mind!
Lock your car!! Keep your vehicles locked. Stats show that many car burglaries are opportunistic crimes. It was unlocked….
Stay with it!! Since the cold weather has set in and the need for scraping ice off of the windshields is
increasing, PLEASE DO NOT leave your vehicles running unattended to defrost/warm-up or to
run into a convenience store to make a quick purchase.
There are individuals waiting for these types of opportunities to steal your vehicle or items in it. Please PARK SMART!
Mobile: To See The Latest Stories or to share this article, scroll below