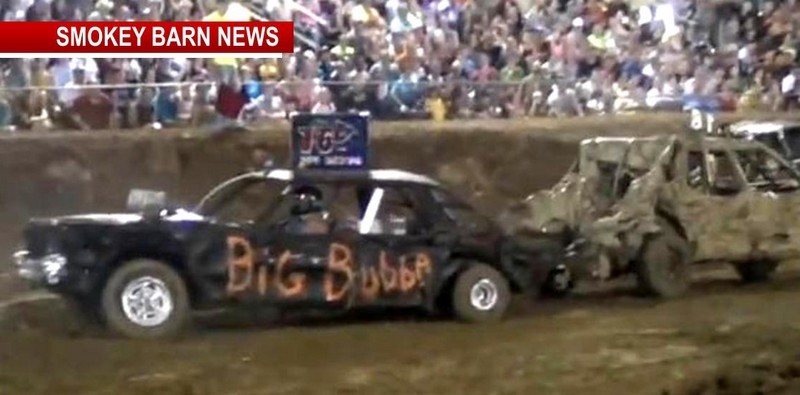 Spring Demolition Derby & Kids Power Wheels Derby April 30th
Saturday, April 30, 2016 7:00P.M.
Location: Arena – Robertson County Fairgrounds
$10 Admission – Age 5 and under FREE
Questions:
Big Car Rules Questions – Contact Eric Adkins 270-316-8171 or
John Creek 812-664-0078
Mini Car Questions – Contact Nicole Baker 270-234-6861
General Derby Questions and Local Accomodations Inquiries – Contact
Daniel Pope 615-405-8631
Inspections will start at 2 PM
No refunds. Derby will be rain or shine.
Kids power wheels derby at 6:30 PM (no entry fee).
Age 10 and Under
Must have helmet
Trophy to all participants:
Stock big class $50 entry fee. Click here for rules.
1st-$2,000
2nd-$1,000
3rd-$700
4th-$300
Mini cars $30 entry fee. Click here for rules.
1st-$500
2nd-$300
3rd-$200
A Video Archive
Smokey Barn News (Sponsor/Advertisement) 

We bring you ALL the News in and surrounding Robertson County, Tennessee.