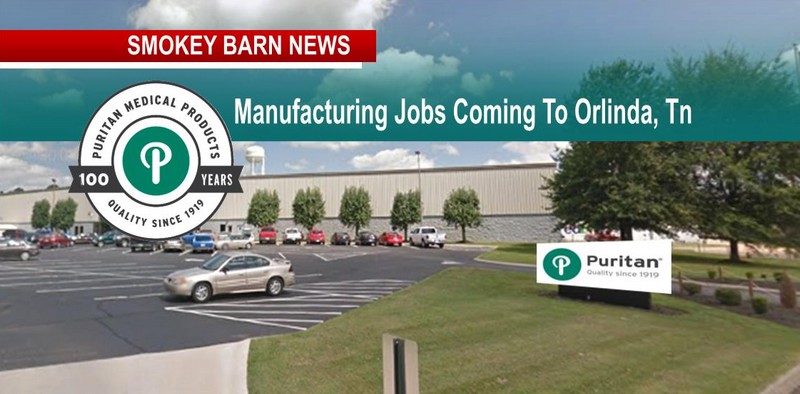 Coming To Orlinda: Multi-Million Dollar COVID Swab MFG Facility 
ORLINDA TENNESSEE: (Smokey Barn News) -Guilford Maine bassed Puritan Medical Products, a manufacturer of single-use products for the healthcare, diagnostic, forensic, critical environment, food safety, and drug manufacturing industries will receive up to $146.77 million from the Department of Defense to open up a new production facility in Orlinda Tennessee, according to the defense department.
On March 26, 2021, the Department of Defense (DOD), on behalf of and in coordination with the Department of Health and Human Services, awarded a contract with a not-to-exceed value of $146.77 million to Puritan Medical Products to increase domestic production capability of foam tip swabs used in critical COVID-19 diagnostic tests.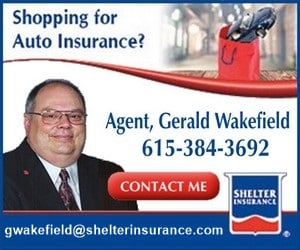 The global increase in COVID-19 cases continues to impact diagnostic test manufacturers and the supply chains that support specimen collection and testing performance. This industrial base expansion effort serves as a modification to the previous Puritan contract.  This award will allow Puritan to conduct renovations to the facility and prepare the space for equipment that will increase the company's total production capacity to 250 million foam tip swabs per month in Orlinda, Tennessee by February 2022.
The DOD's Defense Assisted Acquisition (DA2) Cell led this effort in coordination with the Department of the Air Force's Acquisition COVID-19 Task Force (DAF ACT).  This effort was funded through the Health Care Enhancement Act (HCEA) to support domestic industrial base expansion for essential medical resources.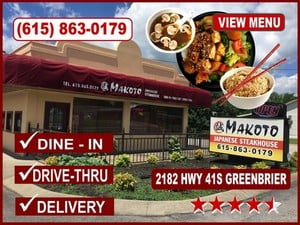 The project represents an investment of $220 million and the creation of 625 jobs over the next five years.
Headquartered in Maine, Puritan Medical Products is a family-owned business that has been operating for more than 100 years. Puritan is one of two companies in the world that manufactures the specialized swabs used in COVID-19 tests. Because of the contributions the company has made to the fight against COVID-19, Puritan was named "Company of the Year" by Inc. on the magazine's Best in Business 2020 list.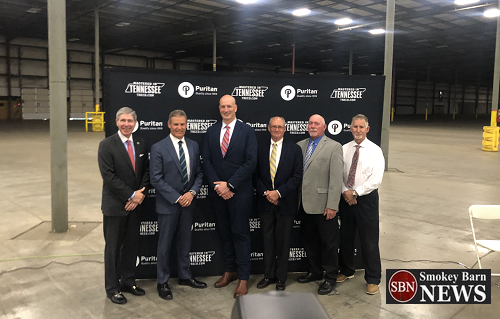 Prior to the pandemic, Puritan produced roughly 15 to 20 million swabs per month. With funding awarded through the Department of Defense and the CARES Act, Puritan has since increased its swab production to 70 to 90 million swabs per month at its two facilities in Maine.
The Orlinda operations is designed to produce up to 200 million swabs per month.
Over the last five years, TNECD has supported more than 10 economic development projects in Robertson County, accounting for 1,300 job commitments and $471 million in capital investment.
QUOTES
"We're proud to welcome Puritan Medical Products to Tennessee. This company has been instrumental in the fight against COVID-19, helping to make testing available quickly. Tennessee's strength in advanced manufacturing and skilled workforce makes it the perfect location for this company to expand and meet the needs of COVID-19 testing throughout the country." – Gov. Bill Lee
"Puritan Medical Products is performing critical work to fight COVID-19 and we're extremely proud to partner with them. This company has stepped up to the challenge of manufacturing test swabs for millions of Americans and I'm confident that the residents of Robertson County will benefit from this enormous investment and help meet Puritan Medical Products needs as they ramp up production in Tennessee." – TNECD Commissioner Bob Rolfe
"Puritan Medical Products has been operating in Maine for over 100 years. Today we are announcing expansion plans into the State of Tennessee in order to continue to grow our company and diversify geographically. We are enthused about working with the good people of Tennessee, where we have received a very warm welcome. We currently have 1400 hard-working employees in Maine and we will hire 625 employees in Tennessee." – Timothy Templet, executive vice president of Global Sales at Puritan Medical Products
"Robertson County is proud to welcome Puritan Medical Products to our community, especially considering the tremendous importance of the products they make to our nation's health. Orlinda and our entire county look forward to a great partnership and working to get them settled and helping them find the workforce they need to be successful." ­­­­– Robertson County Mayor William Vogle
"TVA and Cumberland Electric Membership Corporation congratulate Puritan Medical on its decision to locate operations in Robertson County. Helping to attract new job opportunities and investment in the Valley is fundamental to TVA's mission of service. We are proud to partner with Robertson County Economic Development Board, City of Portland, City of Orlinda and Tennessee Department of Economic and Community Development to help further that mission and support Puritan Medical's business success." – John Bradley, TVA senior vice president of Economic Development
"We are very excited that Puritan has selected Robertson County for locating this important facility. This facility will manufacture products that will help reduce the spread of COVID-19 and save lives, which will also strengthen our economy. I appreciate all of our state and local officials for their work to secure these jobs and wish Puritan every success in supporting our nation's medical needs." – Sen. Kerry Roberts (R-Springfield)
"Puritan Medical Products is a company with an excellent reputation and their work is critically important as we continue to navigate through the pandemic. I'm very proud of the role our talented workforce will play in producing these vitally important medical supplies that will save lives and improve the health outcomes of others. We welcome our newest employer to Robertson County and wish them success for many years to come." ­– Rep. Sabi "Doc" Kumar (R-Springfield)
The new Puritan facility will be located on Barry Drive and offers easy access to I65, Hwy 31W, and Hwy 52. MAP This is an existing facility that will be renovated.
Sources tell Smokey Barn News that, initially, Puritan looked at a location on Kirby Dr in Portland TN before deciding on the facility in Orlinda……
For the full history of family-owned Puritan Medical Products CLICK HERE.
Mobile: To See The Latest Stories or to share this article, scroll below