Consecutive Storms Carry Tornadic Potential Through Tuesday
ROBERTSON COUNTY TENNESSE: We have some storms piling up on us over the next day or two, each one a little worse as they come through Robertson County with the strongest of them hitting us Monday night into Tuesday.
According to the US National Weather Service Nashville Tennessee, an approaching storm system will bring rainy, stormy weather to Middle Tennessee beginning this afternoon and tonight. However, the most active weather won't arrive until Monday night and Tuesday.
Some severe storms are possible Monday night across portions of Middle Tennessee generally west of the Cumberland Plateau. The main threats are damaging straight-line winds and large hail.
Another round of severe storms is possible on Tuesday across all of Middle Tennessee. Again, the main threats are damaging straight-line winds and large hail, although localized flooding and an isolated tornado cannot be ruled out.
See detailed report below.
DETAILED Robertson County Weather report by Smokey's weather guy, Will Jones.
Sunday: Rain Sunday. Not enough to cancel plans but if you're outside all day you'll get wet. Light rain arrives around lunchtime. Then more light rain later Sunday afternoon. Coming up from the South West heading to the North East. Not a big deal rain and nothing severe.
Monday: Monday is what we need to watch out for. NWS-Nashville opened its morning forecast discussion by putting all severe weather ingredients on our table Monday evening: The period of Monday afternoon and Monday evening appear quite volatile. NAM forecast soundings show deep instability with high CAPEs ahead of the approaching [cold] front, along with very steep lapse rates and robust helicity values. We will have to monitor this timeframe closely for possible severe activity. Storm Prediction Center's outlook includes us within a 15% probability of either damaging winds, and/or hail, and/or tornado, within 25 miles of us Monday.
ETA looks like Monday night, maybe even late Monday night, so we might be able to get in outdoor activities Monday evening before the storm(s) hit. Storms could arrive earlier. The storm follows I-24 again as some do and it is powerful, coming in from Clarksville toward us in Robertson County.
Look for straight-line winds and other damaging conditions. Too early to tell if tornado activity is possible but keep in touch with your forecast for updates on our weather conditions.
The approaching weather system has the potential to cause a lot of damage. Rain and storm chances will stay with us until Tuesday night, then the active weather looks to taper off by Wednesday. Cooler weather will arrive later in the week.
"IMPORTANT: Do NOT think if your area isn't highlighted that you're in the clear. This is where the *best* chances for severe weather to occur are located.
Take the time this evening to make sure the batteries are fresh in your NOAA Weather Radio and tomorrow, make sure your cell phone is charged. Remember, we want you to have multiple ways to get warnings.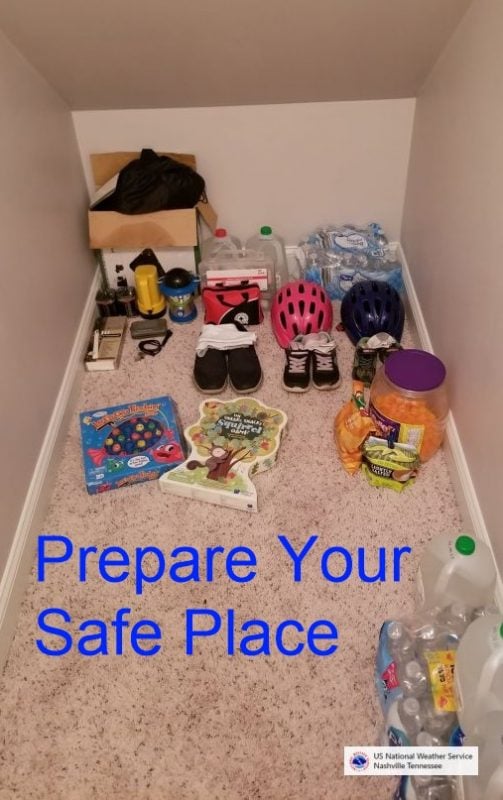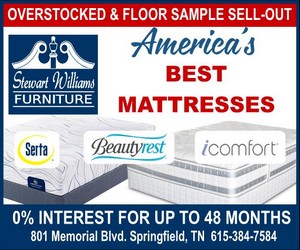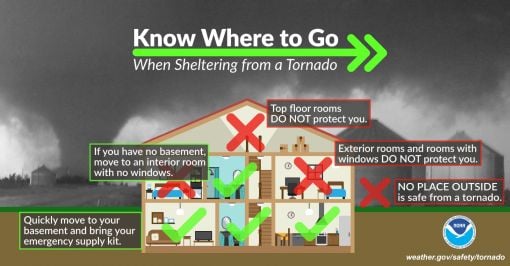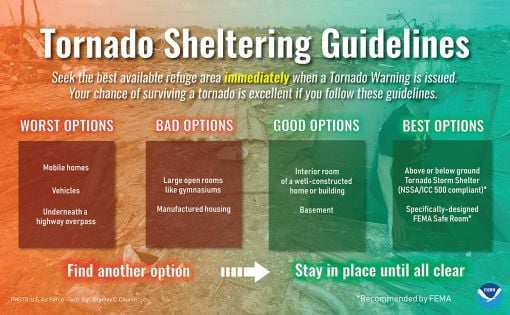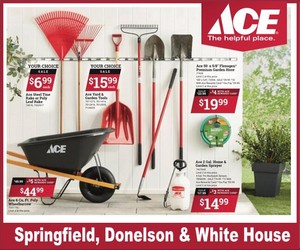 BE PREPARED: Before the Storm Strikes. (A message from Weather.gov)
At home and at work, your primary concerns are the potential loss of heat/AC, power, telephone service, and a shortage of supplies if storm conditions continue for more than a day. Test units regularly to ensure they are working properly. Have available:
• Flashlight and extra batteries.
• Battery-powered NOAA Weather Radio and portable radio to receive emergency information. These may be your only links to the outside.
• Extra food and water. High energy food, such as dried fruit or candy, and food requiring no cooking or refrigeration is best.
• Extra medicine and baby items.
• First-aid supplies.
• Have proper ventilation.
• Fire extinguisher and smoke detector.
In cars and trucks, Plan your travel and check the latest weather reports to avoid the storm!
Over 50 Local Stories! News Across the County 5/2/2021
Mobile: To See The Latest Stories or to share this article, scroll below