Cross Plains Family Displaced After Fire Destroys Home 
UPDATE: 
Donations to the family can be made at any Farmers Bank under the name Casondra Creekmore or contributions can be made to a
GoFundMe
account (confirmed by Smokey) set up for the family.
CROSS PLAINS TENNESSEE: (Smokey Barn News) – A Cross Plains home is a total loss after a fire that officials say started on the back porch and spread to the rest of the house.
Cross Plains Fire Chief Tommy Jackson spotted the fire from a short distance away and put in the initial call. At that same moment, one of the occupants (a female with at least one child) realized the home was on fire. According to Chief Jackson, her cell phone was dead so she ran out to the road and flagged down a motorist who called 911.
The home is situated just outside downtown Cross Plains on Hwy 25 not far from Yates Cave Rd.  MAP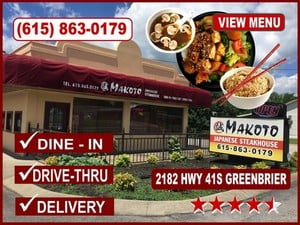 Firefighters from Cross Plains, White House City, the White House Community Volunteer Fire Department, Greenbrier Fire, and Orlinda Fire all battled the blaze. The Robertson County Emergency Management Agency, Robertson County EMS, and the Cross Plains Police Department assisted.
According to Chief Jackson, preliminarily it appears that the fire started on the back deck and then spread up to the attic. The home has been classified as a total loss but most of the fire damage was contained to the attic. The rest of the home has water and smoke damage but the family should be able to retrieve some clothing and other items. The garage was also intact thanks to the great efforts of our local firefighters.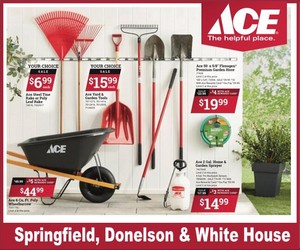 Chief Jackson added that the family was not carrying insurance on the contents. If the family does decide to reach out to the community for assistance we will bring it to you. According to Chance Holmes with the Robertson County Emergency Management Agency, the family (with 2 or 3 children) was put in contact with the American Red Cross. No injuries were reported.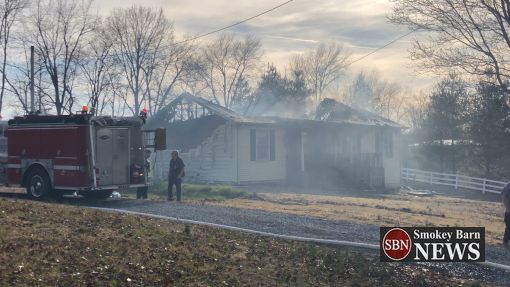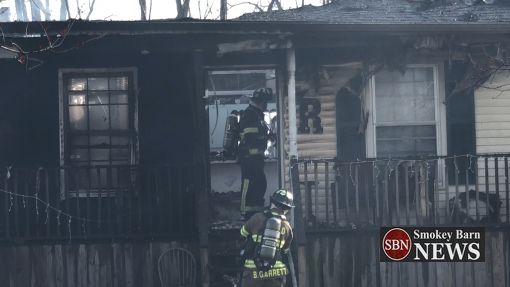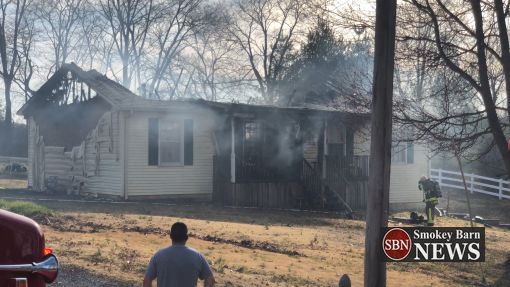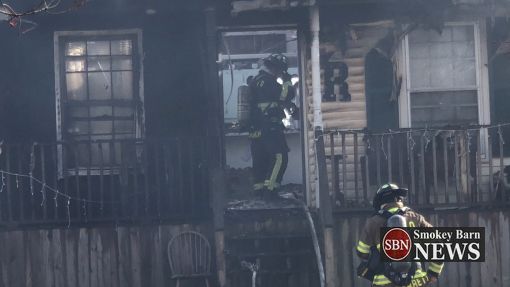 Mobile: To See The Latest Stories or to share this article, scroll below