Death Investigation Under Way At Bethel Rd Home In Millersville
STORY UPDATED………….
MILLERSVILLE TENNESSEE: (Smokey Barn News) – Smokey Barn News has confirmed that the Tennessee Bureau of Investigation is assisting Millersville with a death investigation although neither agency is releasing additional information at this time.
Once an investigation is taken over by the TBI they will become the lead and all information will be directed through their media department. We have reached out to them for more information, as soon as they are prepared to release additional data, we will bring it to you.
The investigation is centering around an address located at 7718 Bethel Rd not far from Hwy 31W. MAP
Though authorities are being tight-lipped about the investigation, we can tell you that the time they are dedicating at the scend and the accumulation of resources suggests they are dealing with something unusual.
"At the request of 19th District Attorney General John Carney, TBI Agents are investigating a death in the 7700 block of Bethel Road in Millersville." Communications Director – Tennessee Bureau of Investigation
UPDATE: The TBI has now released the name of the individual, he is identified as 54-year-old Stephen Holsomback of Pineville Louisiana.
Other than the identification of the individual, the TBI is still not offering additional details saying, "The investigation – still classified as a death investigation for the time being – remains active and ongoing."
UPDATE: 7/11 2019 According to the TBI, "The investigation remains active and ongoing. At this time, however, we don't presently suspect foul play in connection with this case." Josh DeVine, TBI Communications Director
Refresh this page for update.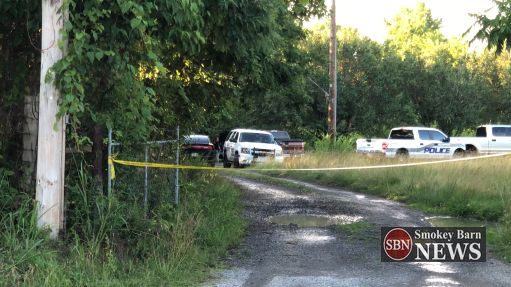 Smokey Barn News (Advertisement)
Smokey Barn News (Advertisement)
We bring you ALL the News in and surrounding Robertson County, Tennessee.