Defibrillators Added To Robertson Sheriff Vehicles
ROBERTSON COUNTY TENNESSEE: (Smokey Barn News) – The Robertson County Sheriff's Office has purchased Automated External Defibrillators (AED) to be placed in Sheriff's Office vehicles. The new equipment will bridge the gap when Deputies encounter a citizen experiencing a cardiac medical emergency until medical teams arrive.
According to the Robertson County Sheriff's Office, in the year 2020, Deputies responded to over 100 cardiac medical-related calls for service in Robertson County. Cardiac arrest continues to be one of the leading causes of death in the United States, and there are times when the Sheriff's Office is first on the scene of these calls for help.
Having an AED in each vehicle allows Deputies to further increase the chances of survival to a resident by using CPR and the AED that delivers a shock to the heart until medical personnel can take over the scene.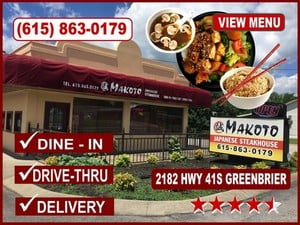 Deputies were trained by Sr. Market Specialist Rob Williams of Zoll Medical for the AED they are issued. The Sheriff's Office purchased the AED's using LESO (Law Enforcement Support Office) funds transferred from the City of Ridgetop with the assistance of the Tennessee Department of General Services. These additional AED's in Robertson County will increase the ability to have an AED closer to a citizen that is experiencing a cardiac medical emergency and decrease the time it takes to receive help.
"I am very excited to announce that we will have these additional AED's within our Deputies vehicles to help save the life of someone who is in sudden cardiac arrest, said Robertson County Sheriff Michael Van Dyke. "The safety of the citizens of Robertson County is our top priority. Sometimes it can come down to seconds or minutes between life and death for someone suffering cardiac arrest. Having the ability to have additional AED's in the County allows us to provide quicker life-saving measures to our citizens"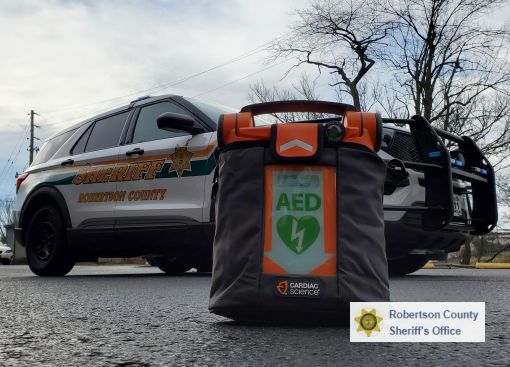 MOBILE: To See The Latest Stories or to share this article, scroll below