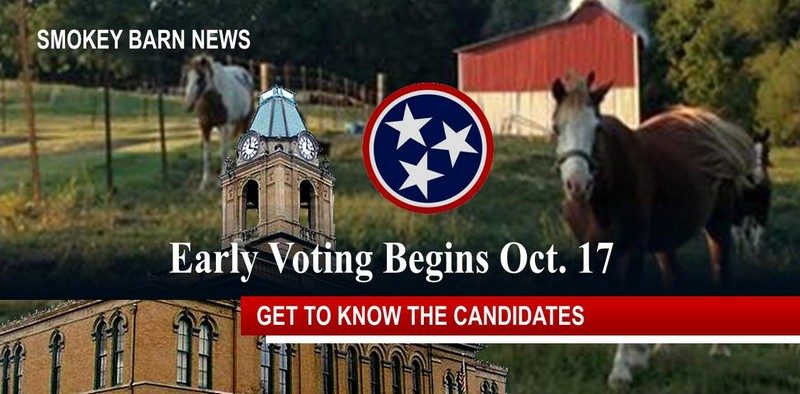 Early Voting Begins Oct. 17th – Get To Know The Candidates
ROBERTSON COUNTY TENNESSEE: (Smokey Barn News) – Below is a list of all the candidates running on the November ballot. As you can see, there are a lot of names on the upcoming ballot and we are still collecting information on candidates so check back soon.
Candidates: If you are one of the candidates below, Smokey is one of the most popular news websites in the middle Tennessee area. If you want Robertson County voters to know where you stand on the issues, email your 500-word bio and photo to [email protected], it will be published here (attached to your name) free of charge. Advertising options are available.
Election Day
Tuesday, November 6, 2018
Voting Hours: 7:00 AM to 7:00 PM
(Check your voter registration card for your polling location)
Early Voting October 17 – November 1, 2018
Voting Hours:
Monday thru Thursday 8:00 AM to 4:30 PM
Friday's 8:AM to 5:30 PM
Saturday's 8:00 AM to 12:00 Noon
Location:
Robertson County Election Office
513 South Brown Street, Room 137
Springfield, TN 37172
615-384-5592
Early Voting is open to all Registered Voters in Robertson County. Avoid the rush on Election Day and take advantage of the convenience of Early Voting.
On Election Day you must vote at your assigned polling location.
On The Ballot:

GOVERNOR – Vote For One (1)
BILL LEE
Republican Party Nominee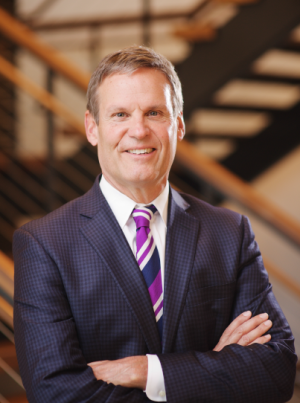 I'm running for Governor, but I'm not a politician. I'm a cattle farmer, a businessman, husband to Maria, a father and grandfather, and a seventh generation Tennessean. I've led Lee Company for over 35 years and have also chaired some of the largest nonprofit organizations in our state as well. At my company, I work with electricians, pipe fitters, and plumbers.
My company is a quarter-billion-dollar company with more than 1,200 employees and I know firsthand how to improve the growing workforce training problem in our state. I've spent a good part of my life doing what I can to make life better for them, and now I'd like to try to make life a little better for six and a half million Tennesseans.
I am also active in Triple L Ranch, a fourth-generation family farm, which operates a 1,000-acre, 400-head Hereford cattle operation, providing natural beef to farmers markets and farm to table restaurants throughout Middle Tennessee.
After my first wife was killed in an accident on the farm, I took time away from Lee Company to raise my children and guide our family through an extremely challenging time. The Lord walked me through this process of grief and recovery and ultimately changed my life.
Throughout the campaign, Maria and I have traveled to all 95 counties in Tennessee, and are currently traveling to every county again on the Believe in Tennessee tour. All the Tennesseans I've met during this campaign want the same things: They want a good job, a good school for their kids and to live in a safe neighborhood.
As governor, I will lead to make Tennessee what we know she can be: not just a leader in the Southeast, but a leader for the whole nation. We're in a really good place in our state, but to go from good to great, we need to challenge the status quo and bring a fresh approach to government.
KARL DEAN
Democratic Party Nominee
MARK COONRIPPY BROWN
Independent Candidate
SHERRY L. CLARK
Independent Candidate
JUSTIN CORNETT
Independent Candidate
GABRIEL FANCHER
Independent Candidate
SEAN BRUCE FLEMING
Independent Candidate
WILLIAM ANDREW HELMSTETTER
Independent Candidate
CORY KING
Independent Candidate
MATTHEW KOCH
Independent Candidate
TOMMY RAY McANALLY
Independent Candidate
JESSIE D. McDONALD
Independent Candidate
TONEY RANDALL MITCHELL
Independent Candidate
YVONNE NEUBERT
Independent Candidate
ALFRED SHAWN RAPOZA
Independent Candidate
CHAD RIDEN
Independent Candidate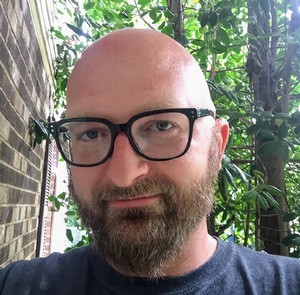 I'm Chad Riden and I'm running for Governor of Tennessee as an Independent. I want to build state-wide fiber optic internet as a public utility. I support Medicare For All. I'm for public schools and I don't think any elected official should make one dime more than our lowest paid teacher. I'm for unionized labor, anti-discrimination laws, and the legalization of Cannabis. I'd like to build high speed rail connecting Memphis, Nashville, Knoxville, Chattanooga and Bristol and regional transit systems.
I'm against outsourcing State tasks to for-profit businesses, charter schools, privatized prisons, voter suppression, discrimination, racism, sexism, hate, fear and ignorance.
I'm sick and tired of politicians talking about their "faith" and then doing what Jesus would do on Opposite Day. He healed the sick. He didn't drug test people or care where they were born. He fed the hungry. He didn't have any work requirements. ALL people were created in His image and His message was LOVE. Politicians claiming to be Christians saying hateful, racist, sexist things doesn't make sense until you realize that their true God is MONEY and POWER and they're
telling you what you want to hear.
My papaw Riden was a preacher, a gardener and an auto-body repair shop owner in Maryville, Tennessee. He'd drive food he grew to the people he knew couldn't afford it. My mamaw Riden taught high school and was recognized by the state legislature for her environmental conservation efforts. They taught me to take care of this beautiful land and the people around us.
I am fed up with bipartisan politics and the hypocrites at all levels of government. Our elected offices go to the highest bidder and rich candidates backed by their elite friends spend millions on advertising claiming to be just like us. As an Independent candidate, my chances of winning this election are slim but my mother always says, "If you're not part of the solution, you're part of the problem."
I'm a comedian, a dog walker and a single father. I only care about being a good dad and having a nice, safe place to live while having a little fun.
The other candidates like to say they've visited "all 95 counties" in the last year as if that's something special. People say they want to elect somebody they could have a beer with. I've been driving back and forth across this state telling jokes in bars every day for over 15 years. I'll still be doing that long after this election, no matter
what happens. Hope to see you around. Say hi.
ROBERT SAWYERS SR.
Independent Candidate
HEATHER SCOTT
Independent Candidate
GEORGE BLACKWELL SMITH IV
Independent Candidate
JEREMY ALLEN STEPHENSON
Independent Candidate
TRACY C. YASTE TISDALE
Independent Candidate
MIKE TOEWS
Independent Candidate
RICK TYLER
Independent Candidate
VINNIE VINEYARD
Independent Candidate
JARON D. WEIDNER
Independent Candidate
PATRICK WHITLOCK
Independent Candidate
JOE B. WILMOTH
Independent Candidate
MARK WRIGHT
Independent Candidate

Smokey Barn News (Advertisement) 


UNITED STATES SENATE Vote For One (1)
MARSHA BLACKBURN
Republican Party Nominee
PHIL BREDESEN
Democratic Party Nominee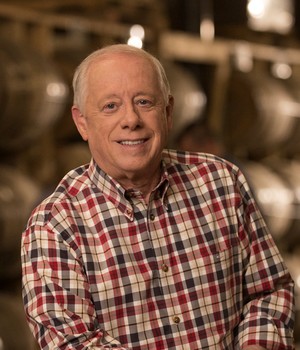 Phil Bredesen is a former governor, mayor and CEO who has spent his career working on common-sense solutions in the public and private sectors. Phil grew up in rural Shortsville and earned a bachelor's degree in physics from Harvard University. He and his wife Andrea Conte moved to Tennessee in 1975 with all of their possessions in a car and have made it home ever since. Bredesen, an avid outdoorsman, is a licensed pilot and enjoys painting as a hobby.
As governor of Tennessee from 2003 to 2011, Phil Bredesen balanced eight consecutive budgets, opposed a state income tax, kept the state government afloat during the Great Recession, reined in out-of-control Medicaid costs, championed land and water conservation initiatives, and championed education reforms that made Tennessee the fastest-improving state in the history of the Nation's Report Card.
Elected in 2002 and re-elected in 2006 — becoming the first governor in Tennessee history to win all 95 counties — Governor Bredesen worked with legislators on both sides of the aisle to set aside partisan politics in order to advance sound policies that benefited all Tennesseans.
Before serving as Tennessee's governor, Phil Bredesen was mayor of Nashville from 1991 to 1999, working with citizens and community leaders to chart a course that made Music City U.S.A. one of the best places in America to live, work and raise a family. Under his leadership, Nashville built dozens of new schools, hired hundreds of new teachers, developed a state-of-the-art library system, redeveloped downtown, expanded parks and drove down the crime rate. He led the city's efforts to recruit two professional sports teams: the NFL's Tennessee Titans and the NHL's Nashville Predators.
Prior to public service, Phil worked in the health care industry. Starting from his kitchen table, he build a health care management company that eventually grew to more than 6,000 employees and traded on the New York Stock Exchange.
On the campaign trail, Phil has met with Tennesseans of all stripes to listen to voters about the issues that are important to them. He's proposed a series of "fresh ideas" that he'll take to Washington to get things done for Tennesseans, including empowering TVA to finally ensure all parts of the state have access to broadband internet, balancing the federal budget in six years, and an overhaul of the federal student loan system. Phil has also made it clear that his first act as a U.S. Senator will be to reverse harmful legislation that stripped the DEA of its power to go after suspicious shipments of opioids, giving law enforcement back its ability to stop the flood of these drugs into Tennessee communities.
We need and deserve something better than what we're getting out of Washington. Phil Bredesen intends to take his record of tested and trusted leadership to the U.S. Senate to work together to get things done for Tennessee. He's applying for the job.
TRUDY A. AUSTIN
Independent Candidate
JOHN CARICO
Independent Candidate
DEAN HILL
Independent Candidate
KEVIN LEE McCANTS
Independent Candidate
BRETON PHILLIPS
Independent Candidate
KRIS L. TODD
Independent Candidate

Smokey Barn News (Advertisement)


NOTE TO CANDIDATES:
Are you running for any elected position within Robertson County? Submit your announcement of 500 words or less and a photo to [email protected] and it will be added to this column.
***A link for more information may be included.

UNITED STATES HOUSE OF REPRESENTATIVES DISTRICT 6 – Vote For One (1)
JOHN ROSE
Republican Party Nominee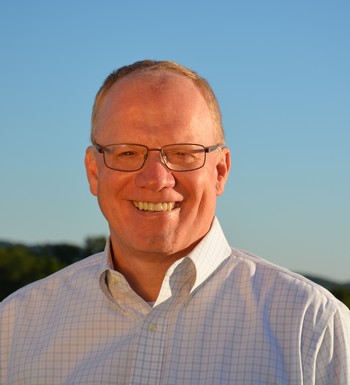 John Rose of Cookeville is the Republican nominee for Tennessee's 6th Congressional District in the United States House of Representatives. Rose is a small business owner and farmer who was raised in Cookeville and has spent his life in the 6th district. In fact, he is the eighth generation in his family to own and operate the family farm in DeKalb and Smith Counties.
Rose is a not a career politician and plans to use his fresh perspective to effect change on the federal level.
"We have spoken loud and clear in this district with our votes that we want conservative values at the center of our government; such as working to stop illegal immigration and sanctuary cities, repealing Obamacare, protection of our 2nd Amendment rights, and support for our military and law enforcement," says Rose. "I will have President Trump's back and fight the Washington liberals and elites, while putting Tennesseans first every single day."
Aside from farming, Rose owns Boson Software and Training, an information technology company focused on helping IT professionals gain skills critical to the workforce. He also cofounded Transcender Corp., a software company that created and led the IT certification training niche for several years before the company was sold in 2000.
Rose holds a Bachelor's and Master's Degree in agriculture from Tennessee Tech University and Purdue University, respectively. He also earned a Law Degree from Vanderbilt University in 1993. Though he maintains his law license, Rose only practiced a short time before seizing an opportunity to follow his lifelong passion for agriculture by moving to and operating his family's farm.
In 2002, at the age of 37, Rose was appointed Tennessee's 33rd Commissioner of Agriculture. He has also been chairman for the Tennessee Future Farmers of America (FFA) Foundation and the Tennessee Tech University Foundation and is presently chairman for the Tennessee State Fair Association. These are a few of many volunteer roles Rose has assumed over the years, which also include board positions with the Tennessee Board of Regents, the University of Tennessee
Board of Trustees and the Tennessee Wildlife Resources Commission. He is also a voting member of the Tennessee Farm Bureau Federation and a life member of the National Rifle Association (NRA).
Rose is married to Macon County native, Chelsea (Doss) Rose and the couple have a one-year-old son named Guy. The family attends church at Buffalo Valley Church of Christ in Putnam County and are actively involved in their community, most recently hosting the 14th Annual Lancaster Independence Day Parade on their farm.
Rose cites his optimism for a better America as his impetus for running. "I know America can be great again and will be great again. It takes leaders willing to make the right call, sometimes the tough call," said Rose. "I am prepared to take bold action in Washington that will make life better for Tennesseans across the nineteen counties that make up the sixth district." Information about his campaign can be found at http://johnrose.com/. Tennessee's sixth district seat is currently held by Congressman Diane Black (R – Gallatin).
DAWN BARLOW
Democratic Party Nominee
LLOYD DUNN
Independent Candidate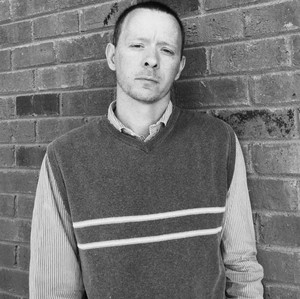 Why am I running for Congress
"Our elected officials have forgotten who they work for — the people. The institutions that (are supposed) to be our chambers of elected officials have been plagued by money and religion. When elected for office, I will bring back to the best of my ability some formality, and reset the balance of the peoples' Congress. Remove religion controlled (and) money controlled politics and corrupt elected officials."-L Dunn
Platform
Advocates for LGBTQ rights as a gay candidate; protecting natural resources and investing in renewable energy; protecting animals; healthcare in support of a single-payer system. To learn more, visit my campaign website www.votedunn.weebly.com
DAVID ROSS
Independent Candidate
WRITE-IN

Smokey Barn News (Advertisement)


TENNESSEE SENATE DISTRICT 25 Vote For One (1)
KERRY ROBERTS
Republican Party Nominee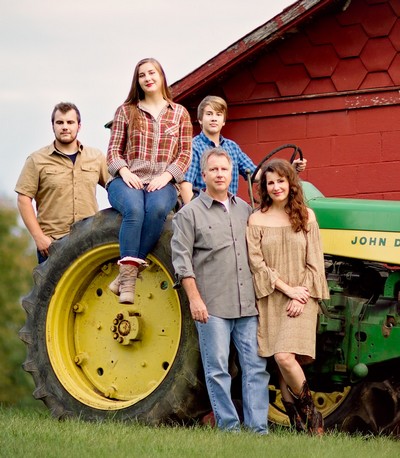 (Incumbent) Kerry Roberts – When you elected me to be your state senator four years ago, you hired me to work for you. Whether teachers dealing with repeated failures of TNReady, single mothers struggling with TennCare, elderly folks losing SNAP EBT cards, veterans trying to claim benefits that have been denied, farmers fighting the EPA, or commuters calling out TDOT for needed road repairs, our office has become the "help desk" for Tennesseans in Robertson, Cheatham, Dickson, Hickman, and Humphreys counties. It's an honor to serve you.
It's also an honor to represent you in the General Assembly, where we fight for things that make a difference in the lives of Tennesseans. We passed legislation helping folks get back on their feet by making post-high school education available and affordable to all, waiving initial occupational licensing fees for low income individuals, extending TANF benefits to folks finding work, and giving those who have served their debt to society for past crimes a 'fresh start' in the job market.
We passed laws that eliminated many taxes and led to job growth and educational gains. As a result, Tennessee a top business destination in America. Our teachers are doing a phenomenal job, unemployment is at record lows, our debt per capita is among the lowest in the nation, and our credit ratings are excellent. Tennessee is literally the envy of many other states.
We also passed legislation addressing some of our most difficult challenges in Tennessee: sex trafficking, abuse of the elderly, crippling healthcare costs, care for those with disabilities, protecting the life of the unborn, opioid abuse, and welfare fraud.
In Tennessee, Republicans and Democrats often join together to govern with conservative principles. We believe our conservative principles mean we can compassionately take care of our most vulnerable citizens, provide educational opportunities for all Tennesseans, and create an environment where farmers and small businesses flourish IF we keep taxes low, spend wisely, and balance our budget. And we have.
But there is always more to do! There are far too many who have yet to benefit from our growing economy or whose families are torn apart by generational poverty, illiteracy, or addictions. I'm running for re-election to continue working for you.
On November 6, 2018, I'm asking for your vote to continue serving and representing you. Thank you so much – Kerry Roberts
State Senator Kerry Roberts and his wife of 30 years, Dianne, live in Springfield, with their three children. Their children have attended Robertson County public schools. Kerry farms, is a small business owner, and hosts "The Kerry Roberts Show" on AM-1590 WDBL each Monday morning at 7:00 am.
As a Tennessee Senator, Kerry is known for his statesmanship and ability to bring both sides of the aisle together to work on legislation that benefits all Tennesseans. In four short years, he has earned increasing responsibility and now serves as the Chairman of the Calendar Committee (which schedules all legislation) in addition to serving on the Commerce and Labor, Government Operations, and Judiciary committees.
Kerry is a staunch conservative, believing in limited government, personal responsibility, and individual liberty. He has consistently earned high ratings and endorsements from organizations such as Right to Life, the American Conservative Union, The Foundation for Government Accountability, the Tennessee Firearms Association, and the National Rifle Association. His commitment to our constitutional rights is unwavering as is his defense of our most vulnerable citizens, including the unborn.
For more information about Kerry and his family, join Kerry on Facebook at www.facebook.com/senatorkerryroberts, Twitter at @kerryeroberts, Instagram at @kerryeroberts, www.kerryroberts.com, or [email protected]
WADE MUNDAY
Democratic Party Nominee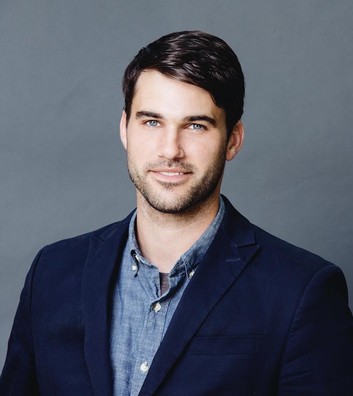 Wade Munday is a candidate for State Senate District 25. As Senator, he will work hard to support rural hospitals and health care for the poor through the expansion of Medicaid. As a product of public schools, he understands that a strong public education system benefits our economy and our way of life. He also believes that as the Middle Tennessee region grows, we need to be able to keep up with the demand for housing, utilities, and infrastructure.
The son of a Marine and the grandson of a sharecropper, Wade always had big boots to fill. He learned about hard work from his family. He listened to stories about his grandfather and father working the tobacco fields of Robertson County. He started working on a small farm operation at 15 himself.
Wade grew up in Sumner County, attended Trevecca Nazarene University, and earned a Masters of Divinity degree from Vanderbilt University. He was called to religion and public service thinking that he might become a minister or a missionary. After seeing so many politicians who turn public service into personal service, he decided that women and men like the ones he knew, honest and ethical folks, were the ones who need to run for office. So, he began working on campaigns and elections for ordinary folks across the nation and the state.
Politics hasn't been everything, though. Wade's public service includes work at an international pediatric cancer research hospital, the National Health Care for the Homeless Council, and now as the Executive Director of Tennessee Justice for Our Neighbors. Staff attorneys at Justice for Our Neighbors, originally a ministry of the United Methodist Church, help more than 500 victims of human trafficking, war, and domestic violence with humanitarian legal services each year.
Wade was drawn to public service as an Eagle Scout and then became fascinated with other cultures on foreign mission trips to Mexico and Ethiopia. He has traveled extensively throughout the U.S., Latin America, Europe and Africa but calls historic downtown Springfield home.
Wade serves on the board of the Tennessee Alliance for Legal Services and the Tennessee Women's Political Collaborative. Previously, he has been on the board of the Mary Parrish Center for Victims of Domestic Violence and Tennessee Citizen Action.
He has two children, Eleanor (4) and Ames (almost 2).
WRITE-IN

Smokey Barn News (Advertisement)


TENNESSEE HOUSE OF REPRESENTATIVES DISTRICT 66 – Vote For One (1)
SABI "DOC" KUMAR
Republican Party Nominee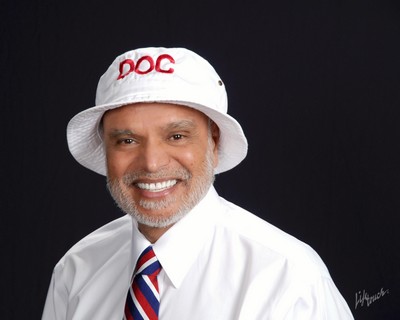 (Incumbent) Sabi (Doc) Kumar – Thank You Robertson County! State Representative Sabi Doc Kumar MD
Yes, My Friends! I thank you for the honor to serve as your State Representative in the Tennessee Legislature, from District 66 since 2014. I am proud of my service and I wish to continue.
I have served Robertson County as a Surgeon for 40 years! My wife Linda (36 great years!) and I live in Springfield. Our family, along with our daughter Nina, who is an attorney, attends First United Methodist Church in Springfield, where I also teach Sunday School. In addition to my surgical practice, I own a surgical instrument company that sells my patented surgical devices. As the owner of two small businesses, I understand economic issues. I know the value of education in changing lives. I understand healthcare from the perspective of patients, doctors and hospitals.
I ask for Your Vote and Support because:
1. I Have Served the People.
I always respond to calls, messages, emails and letters. It is a habit because, as a surgeon, I have done this for my patients over the last 40 years. I and my staff work to solve problems for you. Life being what it is, not all problems can be solved. When such is the case, we explain why and folks understand.
A particular joy has been to attend all of the eight High School Graduations in Robertson County. I invite students to shadow with me as a Surgeon or as a State Representative. It is a blessing to guide and inspire them.
2. I Have Served The Community.
I was elected to be your State Representative on November 4, 2014. Just ten days later, on November 14, 2014, I met with the TDOT Commissioner. I had not even been sworn in yet! The plans about widening highway 431 and a traffic signal at the junction of highways 49 – 257 have existed for years. I worked to make it happen!
My wife Linda and I have a special place for Veterans in our hearts. We visit, support and honor our Veterans!
3. I Have Served The State.
I have stood for our Common Sense Conservative Values: Love of God, Country and Sanctity of Life. I have worked to lower taxes, improve government, support 2nd Amendment and a balanced budget (Yes!).
4. I Give Back to Our Community.
I donate my Legislative salary and per diem to local causes and civic organizations.
This is my way to give back to a community that has been so kind to me!
5. Looking Ahead
I have set a foundation of trust, friendship, and honesty with citizens and fellow legislators. They seek and value my opinions. My newspaper articles have regularly kept you informed. I have passed and supported meaningful laws.
I must thank my wife Linda and our daughter Nina for their love, support, help — and a little criticism, when necessary!
My Friends, elections are key to our democracy. Please pray for God's Guidance and think seriously. I ask for your vote and thank you for the trust you have placed in me! God Bless You and Our Nation!
LARRY PROFFITT
Democratic Party Nominee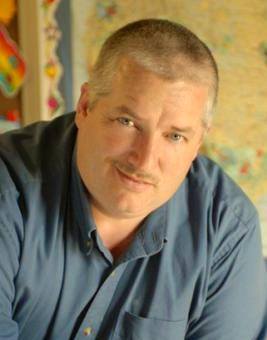 Larry Proffitt, an 8th grade U.S. History teacher, is a husband of 33 years to his loving wife, Lori Ann. Together, they have a son, James Robert. Larry was recruited to Robertson County in 2010 as a teacher. He and Lori have made their home in Greenbrier since 2010. He calls it their own little Mayberry. Larry and Lori Ann love walking through the small town and admiring the beauty of Small Town America.
Larry is a second career educator of 13 years. He believes in the community schools across Robertson County, all of Tennessee, and the students making their journey through Tennessee's schools. As a matter of fact, Larry believes so much, that he spends all snow days at the General Assembly speaking to legislators about improving our schools in every way possible. This has been his commitment for the past ten years of his life of an educator. He wants every child to have a great public education available to them like the one he received. Education is just that important to him! He believes quality education is the foundation of our republic and its democratic ideals, and his students are the future of that belief.
Unsuccessful running for office in 2016, Larry's passion leads him to run again because of those educational ideals. He has witnessed four years of a failed investment in multiple standardized testing companies which have cost the taxpayers of Tennessee millions of dollars per year. An archaic practice from the past, standardized testing sorts and compares the students of our state. Students and teachers are pressed into anxiety over constant preparation, security measures, and unexpected adjustments for a once-a-year practice proven unsuccessful. Now, it has been connected to a longitudinal statistical formula which supposedly incorporates every situational event, emotion, or traumatic experience that students and teachers of all school systems will encounter. This is what the futures of those students and teachers are judged upon. Larry feels students and their parents, as well as their educators, deserve better.
He truly believes in Robertson County's schools and Tennessee's schools! So, he commits this year to go further and be an example to those that wish for a paradigm shift in the way we look at education. To do that, he is running for House of Representatives in District 66, Robertson County.
DAVID W ROSS
Independent Candidate
WRITE-IN

Smokey Barn News (Advertisement)


CITY OF ADAMS MUNICIPAL ELECTION
CITY COMMISSIONER CITY OF ADAMS Vote For Two (2)
WAYNE EVANS
Independent Candidate
WRITE-IN
WRITE-IN

Smokey Barn News (Advertisement)



CITY OF SPRINGFIELD MUNICIPAL ELECTION
ALDERMAN WARD 1 CITY OF SPRINGFIELD – Vote For One (1)
BEVERLY JEANNE BIGSBEE
Independent Candidate
JAMES M HUBBARD
Independent Candidate
WRITE-IN
ALDERMAN WARD 2 CITY OF SPRINGFIELD – Vote For One (1)
BOBBY W TROTTER
Independent Candidate
WRITE-IN
ALDERMAN WARD 3 CITY OF SPRINGFIELD – Vote For One (1)
JEFF GRAGG
Independent Candidate
WRITE-IN

NOTE TO CANDIDATES:
Are you running for any elected position within Robertson County? Submit your announcement of 500 words or less and a photo to [email protected] and it will be added to this column.
***A link for more information may be included.

Smokey Barn News (Advertisement) 


CITY OF WHITE HOUSE MUNICIPAL ELECTION
MAYOR CITY OF WHITE HOUSE – Vote For One (1)
MIKE ARNOLD
Independent Candidate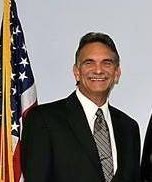 My decision to run for re-election as Mayor in many ways says more about our City and our State than it does about me. My desire, passion and love for White House will help me remain successful in this role. Over the past eight years I have been involved in multiple leadership decisions helping to stabilize and grow our City.
I was chosen just last month as Mayor of the Year in Sumner County. I am currently leading an effort to build a Recreation Center and buy a 100-acrefarm for new Parkland.
It is my hope that the Mayor and Board can find new and better ways to connect with and represent our citizens. I want to use the leadership skills I have to help facilitate a Board that operates as a cohesive and unified team. I understand the time commitment that accompanies this position.
My experience and qualifications are not my motivation for running for Mayor. I am running because of my desire to make White House an even stronger community. First, I want to begin a campaign of strengthening White House through developing better communications not only with our citizens but with our elected officials on State and National levels as well. I want to help empower our various boards to be creative and innovative in their decision-making process and to expand their leadership skills.
I will share specific ideas on how to accomplish these incentives and other long-term objectives in the coming weeks of my campaign. I want the opportunity to help White House residents share the same amazing experience that I have had over the past eight years. I can't wait to help our residents develop their own love, desire and passion for White House. That is why I'm running to be your Mayor!!!
KEITH FUTCH
Independent Candidate
WRITE-IN
ALDERMAN WARD 1 CITY OF WHITE HOUSE – Vote For One (1)
FARRIS BIBB
Independent Candidate
WRITE-IN

Smokey Barn News (Advertisement) 


CITY OF CROSS PLAINS MUNICIPAL ELECTION
CITY COMMISSIONER CITY OF CROSS PLAINS – Vote For Two (2)
BARRY FAULKNER
Independent Candidate
JAMES FORRESTER SR
Independent Candidate
WRITE-IN
WRITE-IN
CITY COMMISSIONER UNEXPIRED TERM CITY OF CROSS PLAINS – Vote For One (1)
DANIEL CHANEY
Independent Candidate
WRITE-IN

Smokey Barn News (Advertisement)


CITY OF CEDAR HILL MUNICIPAL ELECTION
CITY COMMISSIONER CITY OF CEDAR HILL – Vote For Two (2)
TOM RICHARDS
Independent Candidate
WRITE-IN
WRITE-IN
CITY OF CEDAR HILL RETAIL PACKAGE STORE REFERENDUM Vote For One (1)
To permit retail package stores to sell alcoholic beverages in the City of Cedar Hill
Not to permit retail package stores to sell alcoholic beverages in the City of
Cedar Hill

Smokey Barn News (Advertisement)


CITY OF ORLINDA MUNICIPAL ELECTION
CITY COMMISSIONER CITY OF ORLINDA – Vote For Three (3)
ALFRED BRICKLES
Independent Candidate
SHERRY CARVER
Independent Candidate
JENNIFER JOHNSON
Independent Candidate
ERIN R LACKEY
Independent Candidate
WALTER E LEE
Independent Candidate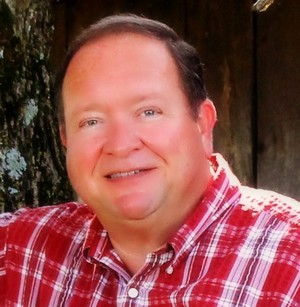 It has been my pleasure to serve the Orlinda community for the past four years. With elections right around the corner, I'm asking for your vote and support once again.
I have lived in Orlinda since 1979. I'm married to the former Patsy Gregory and we have one wonderful daughter, Mary Alicia Perry and a great son-in-law, Stephen Perry. We are members of Orlinda Baptist Church and I am a 27 year member of Crystal Fountain Lodge #282, Free and Accepted Masons in Orlinda where I have served as Secretary for over 22 years. I am employed as a Sales Consultant for Gupton Motors in Springfield.
I really enjoy serving our community. Over the last four years we have made several great improvements while keeping our little city as "country" as possible. We added better musical artists at our October in Orlinda Festival. We replaced the old worn-out restrooms beside the softball field, we put a new roof on the community center, and we have continued to build our volunteer fire department and have enhanced their communication abilities. We have attracted new businesses to Orlinda with the Mexican restaurant (yes, it will, eventually, open), Dollar General Store, and National Barn to name a few. We have also tried to keep our community clean by strongly recommending clean-ups of properties around town as well as forcing a clean-up of the old Red River Restaurant and Jiffy Truck Stop property. We have kept our roads maintained and safe with various paving and re-surfacing projects and others are in the works.
Yes, all of this takes a lot of money. But, I am devoted to continue to make Orlinda a better place to live without any tax increases. While I agree that it would be nice to have city police, trash collection, a dog catcher, and the nicest, best equipped volunteer fire department in the state, I know that none of this can be feasible without instituting a city property tax or raising sales taxes. I also know that none of us wants that. Our income allows us to operate our city "in the black" without any debt while continuing to build a better life for each of us. It takes fiscal responsibility, and I am always careful when voting whether or not to spend YOUR money. Please don't vote for anyone who advocates Orlinda spending a bunch of money that we don't have and has no clear plan whatsoever to cover those expenses. Ask the questions: "If you plan on spending that much money on 'whatever', where is that money going to come from? Is 'whatever' really necessary? Can Orlinda really afford 'whatever'?"
Thank you for taking the time to read this. If you agree with me, I would appreciate your vote for City Commissioner when you go to the polls this November.
WRITE-IN
WRITE-IN
WRITE-IN

Smokey Barn News (Advertisement)


NOTE TO CANDIDATES:
Are you running for any elected position within Robertson County? Submit your announcement of 500 words or less and a photo to [email protected] and it will be added to this column.
***A link for more information may be included.

TOWN OF COOPERTOWN MUNICIPAL ELECTION
ALDERMAN WARD 1 TOWN OF COOPERTOWN – Vote For One (1)
ROBERT DALE ANDERSON
Independent Candidate
WRITE-IN
ALDERMAN WARD 1 UNEXPIRED TERM TOWN OF COOPERTOWN – Vote For One (1)
MIKE COOPER
Independent Candidate
WRITE-IN
ALDERMAN WARD 2 TOWN OF COOPERTOWN – Vote For One (1)
LEE CANFIELD
Independent Candidate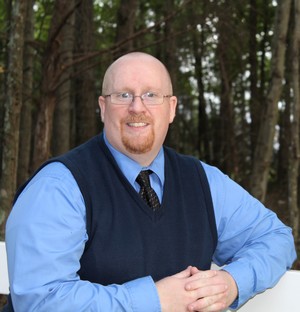 Hi, my name is Lee Canfield, I am a US Veteran that has lived ten years as a resident of Coopertown, Tennessee. My family and I came to this wonderful community in 2007. We were looking for peaceful a town to raise our child in. Coopertown with its friendly people made the choice easy for us.
I am originally born and raised in Nashville, Tennessee to a large family. Family life is very important to me. It is the cornerstone of our society along with church and community. I have always loved serving my church, community, and country. Community for me gives a sense of being a part of something bigger with like minded people that strive for the same values and purposes. I had a fantastic time serving on Coopertown Community Development under former Mayor Sam Childs.
One of the values that stuck with me growing up was the worth of a good education. I graduated from Tennessee State University to obtain just that. I hold a Bachelors Degree in Science from Tennessee State University. One of the most thankful things that I can say that I accomplished will always be serving my country in the United States Navy. I wanted to help protect country's way of life just as I want to preserve our town's uniqueness in Middle Tennessee.
This brings me to the reason why I am running for Coopertown Alderman Ward II. Nashville is growing at a fast rate and this is causing many changes in our area as well. It affects us. This concerns me as it should you too. I am devoted to protecting our long held beliefs and values while continuing the successful growth of our area.
I believe we can have a wonderful town while maintaining our remarkable identity. I love serving my country and community. Please consider voting for me. We can do this together!
KEVIN (DOC) DAVIS
Independent Candidate
WRITE-IN

Smokey Barn News (Advertisement)


CITY OF MILLERSVILLE MUNICIPAL ELECTION
CITY COMMISSIONER AT-LARGE CITY OF MILLERSVILLE – Vote For Two (2)
BONNIE COLEMAN
Independent Candidate
DAVID GREGORY
Independent Candidate
WILLIAM LUCKSHIS
Independent Candidate
ROBERT STONE
Independent Candidate
WRITE-IN
WRITE-IN



CITY OF RIDGETOP MUNICIPAL ELECTION
ALDERMAN CITY OF RIDGETOP – Vote For Two (2)
RONALD (SAM) RIDER
Independent Candidate
WRITE-IN
WRITE-IN

CITY OF PORTLAND MUNICIPAL ELECTION
MAYOR CITY OF PORTLAND – Vote For One (1)
MIKE CALLIS
Independent Candidate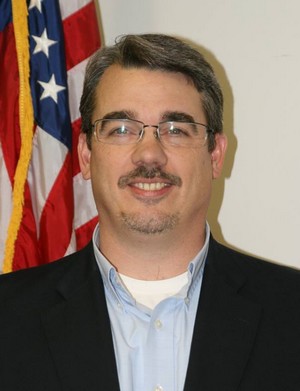 I am Vice-Mayor Mike Callis, and I wanted to share my 5 point agenda as I run for the office of Mayor in Portland.
1. Public Safety – I have led the way to build up both our Police and Fire departments; because one of the first steps in planning for growth, is to have adequate public safety personnel in place. I was able to gain support for our City's first Flex-Unit this year to help combat our community's drug problem; and As Mayor, we will aggressively work to raise the level of safety in Portland.
2. Water & Sewer – I have been working with engineers and City staff during the rehab of our Sewer Plant; but we are only in Phase 1; and many decisions are left to be made as we try to meet the new EPA guidelines. As Mayor, we will continue to work with State agencies to find solutions for a new raw water source, and in the handling of our discharge limits for our sewer plant. Our future, and our growth, is directly tied to these urgent needs.
3. Technology & Transparency – I have been leading the efforts in our local government to make Portland more innovative in how it conducts business. I worked to bring in the City's first website, its first Windows compatible municipal software package, its first televised and online work study meetings, and its first WiFi and security cameras at the Park. As Mayor, we will share more information then ever before; and we will use the latest technology to see that you are informed as the City seeks to function at its highest level possible.
4. Fair Representation – I have spent years trying to help meet needs in this community; and as your Mayor, I will focus on the needs of the residents and property owners first. While the City should welcome investment, it should make sure that the investment is beneficial. Low wage industry that is not paying property taxes, or impact fees, puts the burden of infrastructure on the citizen. As Mayor, we will push for clear sound policies that helps our community be better as a whole; and where each part of our town matters equally.
5. Pride & Preservation – I have worked over the years to elevate the look of our community. Whether it was updating our street lights, decorative banners, landscaping, or fighting to keep City Hall located downtown, I know the value of putting our best face forward as a community while maintaining our history. As your Mayor, we will work to keep our town clean, bright, and attractive, as we keep an eye on the future, while remembering our past.
You can learn more by searching FaceBook for my page "Our City News – By Vice-Mayor Mike Callis" I believe I have the temperament, and the practical experience in our local government, to serve our Portland well. Please consider me as your choice for Portland's next Mayor. Thank you, Mike Callis
BEVERLY G. WATSON
Independent Candidate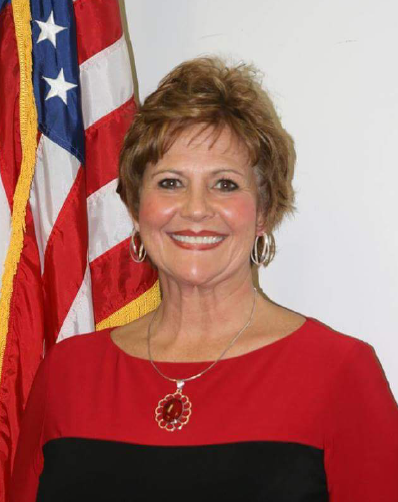 Hello I am Beverly Watson and I am seeking the office of Mayor. Before being elected to the council I served as chairman of the Industrial Development
Board. I served on the Planning Commission the retail committee and the education foundation committee and I helped the City with Capitol outlay and tax anticipation notes as a banker. I have 21 years of banking and management experience.
I am currently at the end of a 4 yr term on the council and have greatly enjoyed that service. I have learned many things one of which is that 1 person can accomplish
very little. It takes 4 votes. It takes a minimum of 4 people working together to make this city run and to make it better. The mayor can't do it. The mayor can have suggestions and insight but short of a tie they have no vote. The mayor is the City Administrator/ CEO if you will.
We need a mayor and council that can work together to have a vision.We need an updated land use plan to be adopted so that we have an instrument to work with for planning and growth. We need impacts fees to be able to provide services for new growth. We need to protect our resources for our current citizens as well as our future citizens. We need to protect our image as a small town and yet grow as to attract new amenities. That is no easy task. I want to be part of the team that will make sure the citizens of Portland are provided with the services they expect and deserve in the most financially responsible way possible.
We have opportunities and issues that require a leader that will commit as much time and energy as needed to get the job done and make you proud of your hometown. I humbly and respectfully ask for your vote. Early voting starts Oct 17th with the general election just around the corner on Nov 6th. Please let your voice be heard and have a say in who is your cities next administration!
WRITE-IN
CITY COMMISSIONER AT-LARGE CITY OF PORTLAND – Vote For Three (3)
THOMAS DILLARD
Independent Candidate
GAIL GENTRY
Independent Candidate
MIKE HALL
Independent Candidate
DREW JENNINGS
Independent Candidate
CHUCK LYONS
Independent Candidate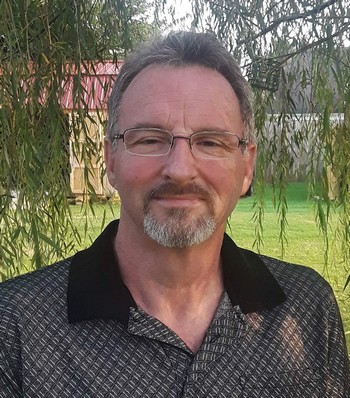 My name is Chuck Lyons and I would like to be YOUR next Councilman for the City of Portland.
I was born in Quantico, Virginia, and raised in a Marine Corps family (both parents) with the core values of Honor-Courage-Commitment, along with service to others and your community, being a part of my daily life. Those guiding principles continue to guide me today.
We are so lucky to have citizens that are passionate for this City and for it to be the best it can be. We have a rich, diverse and dynamic community. The City has many resources and so much to offer residents and businesses alike.
Having been a resident of Portland for nearly 10 years, I feel that it is time that I offer my service and commitment to this beautiful City.
I want to help make this an all-inclusive government that includes more citizen involvement and input. We can only do this with involved citizens and an open and transparent approach to City Government. With the help of our citizens, we can, and will, move forward together in the best interests of Portland.
I have over 30 years of personnel and asset management and teaching experience. I believe this combined experience will benefit Portland and its citizens as we continue to attract new business and residential growth while being fiscally responsible to our shareholders…the citizens of Portland.
I have served our City in the past as a member of the Citizens Advisory Committee. I am currently serving as a member of the Planning Commission.
Portland is set to experience dynamic growth in the next 10 years the likes of which the City has never before experienced. However…with this growth comes great responsibility for the City Administration to do so in both a FISCALLY and PHYSICALLY responsible manner. We must do so only once we have fully reviewed both the financial implications to/for our City and that we are truly prepared to do so within the capacity of our city's infrastructure…our fresh and waste water treatment plants, our city's roads, gas and electric availability, etc. If we approach this without fully planning for and being somewhat selective as to the type of growth to which we wish to commit, we will be doing our City and its citizens a disservice.
The next City Council will be making decisions for our City which will have ramifications for decades to come. I ask that we all think hard about who we want to help shape the face of Portland now and for our future.
If you have ANY questions, please do not hesitate to contact me. Remember…we may not always see eye to eye on every issue but I WILL work hard for you and those issues that are in the best interests of ALL citizens of Portland!
The Early Voting period is October 17 through November 1 with PORTLAND Satellite Voting on Friday, October 19. The General Election is held on Tuesday, November 6.  I would be honored and humbled to have your support and vote.
MEGANN THOMPSON
Independent Candidate
WRITE-IN
WRITE-IN
WRITE-IN
CITY OF PORTLAND SALES AND USE TAX REFERENDUM – Vote For One (1)
Shall Ordinance No. 18-21 (passed April 2, 2018 and April 16, 2018) which increases the city's sales tax from 2.25% to 2.75%, except where the sales tax rate is limited or
modified by statute, be approved, with the additional proceeds from the increase in the sales tax to be used for Public Safety.
FOR
AGAINST

NOTE TO CANDIDATES:
Are you running for any elected position within Robertson County? Submit your announcement of 500 words or less and a photo to [email protected] and it will be added to this column.
***A link for more information may be included.




ROBERTSON COUNTY VOTING PRECINCTS
District 1-1 East Robertson Elementary 5177 East Robertson Rd. Cross Plains
District 2-1 Robert F. Woodall Elementary 300 Eden Way White House
District 3-1 Ebenezer Baptist Church 6028 Ebenezer Rd. Greenbrier
District 3-2 White House Heritage HS 7744 Hwy 76 East White House
District 4-1 Watauga Elementary School 1755 Lake Rd. Greenbrier
District 5-1 Greenbrier High School 126 Cuniff Dr. Greenbrier
District 6-1 Coopertown Middle School 3820 Hwy 49 West Springfield
District 6-2 Mt. Sharon C.P. Church 4634 Mt Sharon Church Rd. Greenbrier
District 7-1 Jo Byrns Elementary School 6399 Hwy 41 North Cedar Hill
District 7-2 Stroudsville Church of Christ 1531 Stroudsville Rd. Adams
District 8-1 Krisle School 6712 Hwy 49 East Springfield
District 8-2 H.A.T.S. 4859 Hwy 431 North Springfield
District 8-3 Owens Chapel Fellowship Hall 6730 Owens Chapel Rd. Springfield
District 9-1 Robertson County Fair Assoc. 4635 Hwy 41 North Springfield
District 10-1 South Haven Christian School 112 Academy Drive Springfield
District 11-1 Westside School 309 Alsup Dr. Springfield
District 11-2 Heads Free Will Baptist Church 3128 Heads Church Rd. Cedar Hill
District 12-1 Bransford School 700 Bransford Dr. Springfield
Robertson County: State and House Districts 6th Congressional District
25th Tennessee Senate District
66th Tennessee House of Representative District
School Board Districts for Robertson County:
1 Voting Districts 1 and 8
2 Voting Districts 2 and 3
3 Voting Districts 4 and 5
4 Voting Districts 6 and 10
5 Voting Districts 7 and 11
6 Voting Districts 9 and 12
Highway Districts for Robertson County
Zone 1 Voting Districts 1 and 2
Zone 2 Voting Districts 3 and 5
Zone 3 Voting Districts 4 and 6
Zone 4 Voting Districts 7 and 11
Zone 5 Voting Districts 8 and 9
Zone 6 Voting Districts 10 and 12
Cities and City Codes for Robertson County:
AD Adams
CH Cedar Hill
CT Coopertown Wards 1 and 2
CP Cross Plains
GB Greenbrier Wards 1, 2, and 3
MI Millersville (Robertson County portion)
PL Portland (Robertson County Portion)
OR Orlinda
RT Ridgetop
SP Springfield Wards 1, 2, 3, 4, 5, and 6
WH White House (Robertson County Portion) Wards 1 and 4
Robertson County Election Office
513 South Brown Street, Room 137
Springfield, TN 37172
615-384-5592

We bring you ALL the News in and surrounding Robertson County, Tennessee.